10 Questions About Virtual Reality Headsets Before You Buy
Looking for a virtual reality experience, but don't know where to start? GearBrain breaks down the top ten questions to ask before dropping some dough on your first VR headset.
You've probably heard about the big three virtual reality headsets hitting the market this year—the Oculus Rift, the PlayStation VR, and the HTC Vive. Microsoft's HoloLens, more of an augmented reality experience, is also dropping its developers' edition this spring. But that's actually just a drop in the ocean.
There are now more than a hundred different virtual reality headset manufacturers in the world, with millions of headsets already in customer hands. The best-known of these are the Samsung Gear VR, the Mattel View-Master VR and the Google Cardboard.
Here are some questions to ask yourself before investing.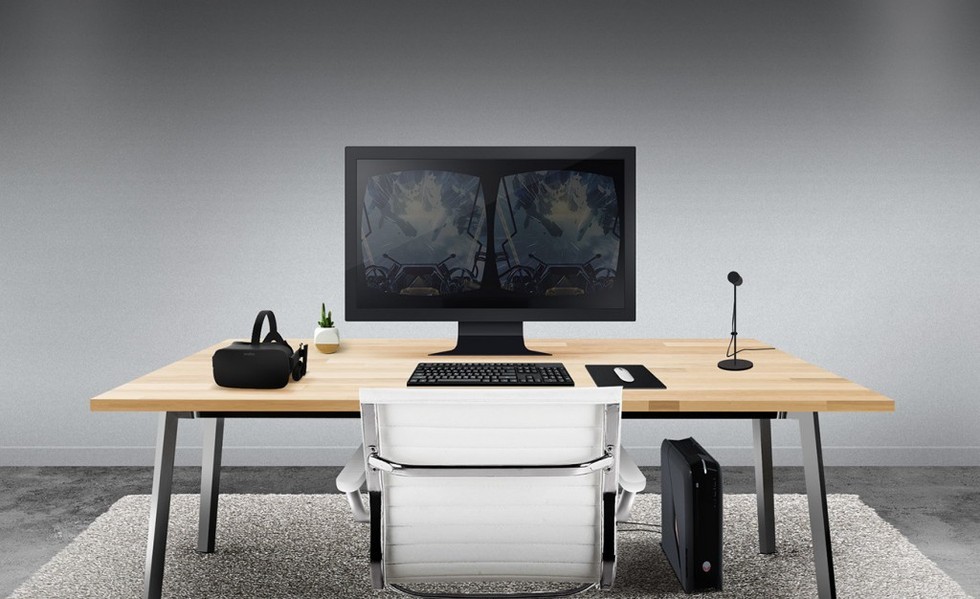 1. Tethered or mobile?
Tethered headsets, which include the Oculus, the Vive, and the PlayStation VR, connect to a PC or gaming console. The headsets themselves cost hundreds of dollars because they include custom display screens, motion sensors and lenses, and you may have to invest in new computer hardware as well. These headsets are particularly good for high-end gaming.
Mobile headsets like the Gear VR, View-Master VR, and Google Cardboard are cases that you put a smartphone into. Since the only really critical part of these headsets are the lenses, they can be very lightweight and inexpensive -- the vast majority cost under $100, and some cost less than $10. Plus, as the name implies, these headsets are mobile. Instead of being leashed to a PC or console, the mobile headset can be taken on a plane or train, for example.
If you are an early adopter of technology, have a big budget, and enjoy playing high-end games, then a tethered headset will offer you the most realistic, immersive, awe-inspiring virtual reality experience on the market today.
If you prefer casual games, watching traditional videos on a giant private screen, getting immersed in 360-degree panoramic photos and videos and taking virtual tours, then a mobile headset may be more than adequate. Plus, both the smartphones and the headsets are getting much better, very quickly—and the low prices mean that trading up to a newer headset won't break the bank.
2. Does my PC or smartphone meet the hardware requirements?

As a rule of thumb, the newer and more expensive the PC or smartphone, the better. Oculus-ready PCs, for example, start at around $1,000. There's a tool to check whether your PC is ready, near the bottom of this page, along with a list of minimum requirements.
Bear in mind, the HTC Vive has similar graphics card and processor requirements as the Rift, but needs 4GB of RAM instead of 8GB, and one USB 2.0 port instead of two USB 3.0 ports.
The Sony PlayStation VR requires the Sony PlayStation 4 gaming console. On the mobile side, Samsung Gear VR only works with a limited selection of late-model Samsung phones, specifically Galaxy Note5, S6 edge+, S6, and S6 edge, and the Galaxy S7 and S7 edge.
Google Cardboard headsets are typically the most flexible, and are compatible with most late-model iPhones, Android phones and Windows phones. The main concern here is the screen size -- check before buying whether your phone fits within the range of supported screen sizes.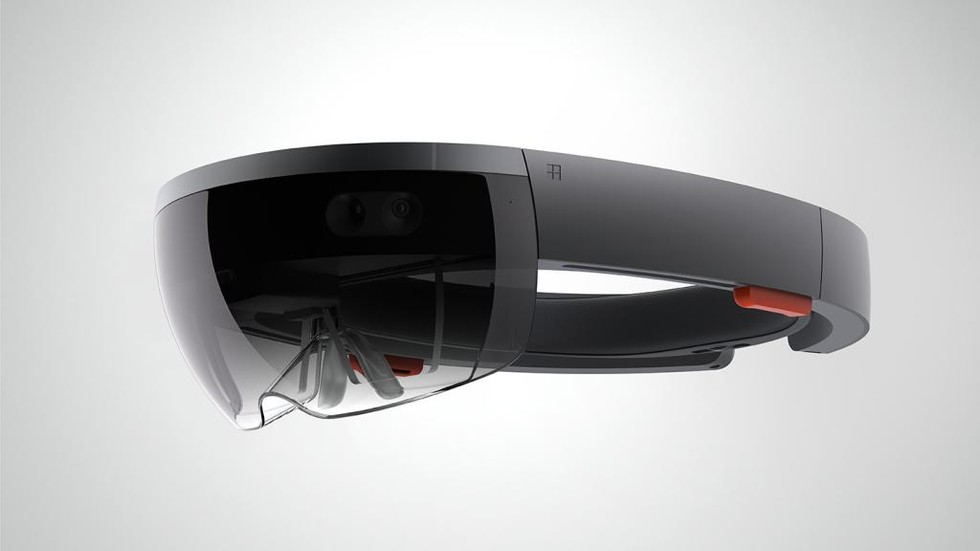 3. Can I afford it?
Luckily, VR devices come at a wide range of pricing from just a few dollars to thousands. Of course, with pricing differences also comes better graphics and a better experience. If you're just starting out, you may be more interested in headsets like the Mattel View-Master VR, $20 on Amazon, or Google Cardboard-compatible headsets, which range between $5 and $100.
Next step up would include the Samsung Gear VR, at $99, or bundled free with new Samsung Galaxy S7 or S7 Edge smartphones. The PlayStation VR price hasn't been announced yet, but it's rumored to be between $200 and $400, and the PlayStation 4 console itself will cost an additional $350.
Then, expect to pay around $600 for the Oculus Rift and $800 for the HTC Vive plus the cost of the PC or console. Finally, early developer versions of Microsoft HoloLens is ringing up at $3,000.
4. Where do I get it?

The Vive HTC, Oculus Rift and Microsoft HoloLens are available for pre-order now online, with deliveries for the first two scheduled to start in April, and the HoloLens developer's edition expected to ship end of March. The release date for the PlayStation VR hasn't been announced yet.
The Samsung Gear VR and the Google Cardboard-compatible headsets are already on the market, and can be ordered from Amazon and Best Buy. In addition, many Chinese headsets are only available—or available at a lower price—from AliExpress and GearBest.
For example, the VR Fold folding plastic open-sided viewer can be found online for as low as $5, with the Baofeng Mojing Mini justa dollar more at $6. My current top pick, the Baofeng Mojing 3, is $50 on Amazon and $37 on GearBest.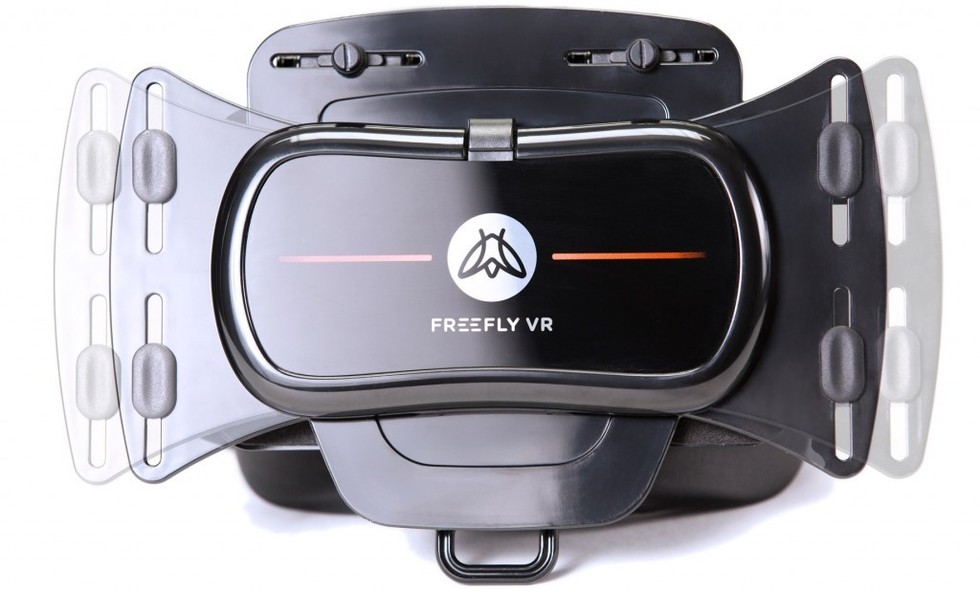 5. What is the headset's field of view?
The field of view is the size of the picture that you see when you put on the headset. A narrow field of view will make you feel as though you're looking through a diving mask, while a wide field of view lets you immersive yourself more fully in the environment.
The Vive and the Rift both have a field of view of 110 degrees. The Samsung Gear VR has a field of view of 96 degrees. The Google Cardboard headsets typically have a field of view ranging between 90 and 100, though the $80 FreeflyVR boasts a 120 degree field of view.
However, some of these headsets, particularly some of the cheaper ones made in China, are designed for watching movies on private screens on lower-end phones, and to compensate for the resolution they have a narrower field of view. If you plan to use your set for immersive games and videos instead, avoid these headsets.
6. What is the headset's weight?
In general, the lighter the headset the better. But shape and straps also play a factor—some heavier headsets distribute their weight so that they feel lighter, while other headsets seem to have their entire weight cutting into your nose. In addition, people vary—what fits well on one person may be painfully uncomfortable to another.
The official specs aren't out yet for the tethered devices, but the Samsung Gear VR weighs 12 ounces, the Mattel View-Master VR weighs 13 ounces. Other Google Cardboard-compatible sets weigh anywhere from less than an ounce all the way up to 18 ounces for the VRBox. HoloLens reportedly weighs about 14 ounces.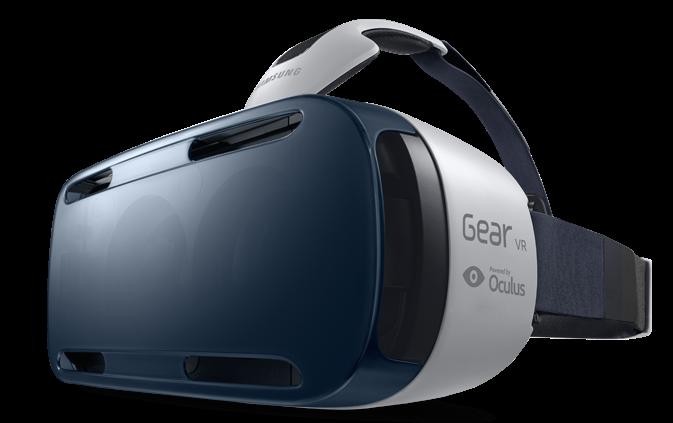 7. Does the headset fits over glasses?
If you happen to wear glasses, not being able to use them with your headset could be a potential deal-breaker. The Oculus, Vive, and PlayStation VR all reportedly fit over glasses, but it could be a tight fit depending on their size.
The Gear VR fits comfortably over glasses. But when it comes to Google Cardboard-compatible headsets, it seems to be about fifty-fifty. The Mattel View-Master VR has too narrow an opening. However the Baofeng Mojing 3 is nice and wide.
8. Is the headset ready for augmented reality?
While virtual reality takes you to a totally different place, augmented reality starts with the world around you, and adds stuff on top of it. Typically, this is accomplished by having a camera on the outside of the headset—or, in the case of mobile-based headsets, allowing the phone's own real camera to look out.
For example, the HTC Vive uses its camera to help you avoid walls, furniture and other real obstacles while inside your virtual environment.
The Oculus Rift and the PlayStation VR are designed to be used sitting down, however, and, according to latest reports, the augmented reality features aren't built in. However, the Oculus can be used with peripherals such as Leap Motion or add-on cameras. HoloLens will let you view and then engage with projects—with multiple cameras that track your hand gestures.
The Gear VR allows for virtual reality applications via a removable outside cover, while the View-Master VR cover is translucent. Other headsets, such as the Merge VR and some of the cardboard viewers have a cut-out window that allows the phone's camera to see out.
9. Can I try it out first?
Unless you are extremely determined to get your new headset right away, no matter out, it may be worth it to wait a little bit and see if you can get a chance to try it out, first.
For example, local virtual reality Meetup groups often have demos of a variety of devices that members bring in. And, if you can travel to them, virtual reality headsets are showing up at all kinds of technology conferences.
Samsung has a tool on its website to help you find Best Buy stores in your area that offer demos of its Gear VR headset.
Another option is to check whether the place you're buying from offers free returns, order a couple of viewers, and pick the one that works best.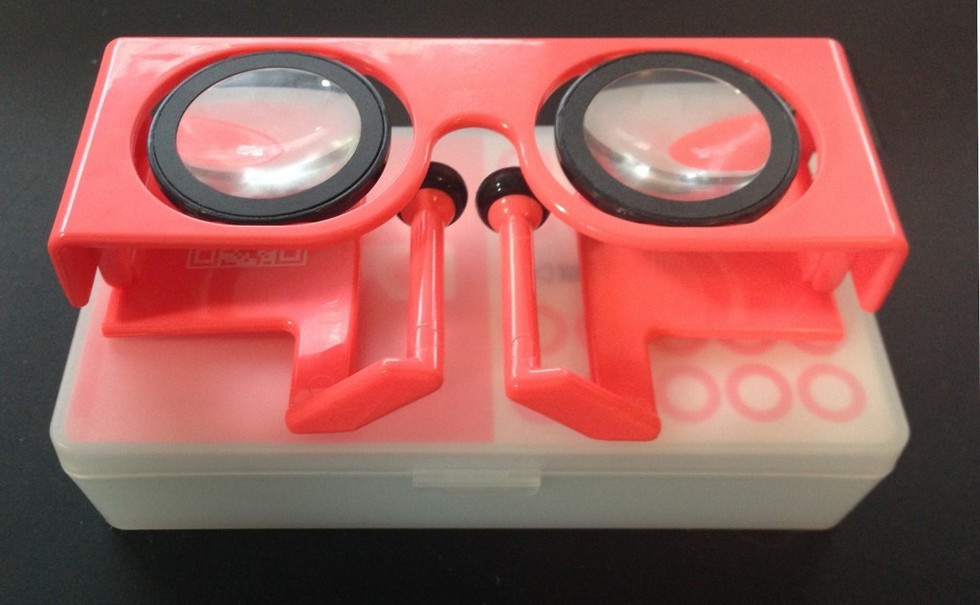 10. What should I look for when trying on a mobile-based viewer?
If you have your hands on a viewer, here are the top things to check:
Straps: If you want to use your viewer for watching moving or playing games that require an external controller, you'll want a viewer that attaches firmly to your head, instead of one you have to hold with your hands.
Comfort: While checking out the fit, make sure you keep it on long enough to tell whether the headset starts rubbing into your nose or cheeks, or gets overheated.
Portability: If you plan to carry your viewer around with you and need it to fit in a purse or pocket, check to see if it folks up compactly enough. If you plan to carry it in a backup, check to see if comes with a carrying case that will help protect the lenses.
Adjustable lenses: There are two typical lens adjustments that virtual reality headsets offer. One is focal distance, or how far the lenses are away from the smartphone. The other is interpupillary distance, or how far the lenses are from one another. If you are right in the middle of the normal eyesight range you might not need this, but many people prefer a headset where they can just the lenses and be able to see things in focus.
Fits audio jack: If, at some point, you want to be able to plug in an audio jack, either for privacy or for better sound quality, then check to see whether the phone's audio jack is accessible. Some headsets leave gaps on the sides for the cables while others come with their own jacks.
Controller: Since headsets vary so much, many virtual reality apps require no controllers at all -- you activate in-world controls just by looking at them. Others require you to press a button or touch the screen. And other games, such as shooting games, work best with external controllers. Ideally, your viewer should have either a button on it or a way for you to reach in and tap the screen, which serves the same function. A separate Bluetooth controller is an added plus -- but check first that it works with your smartphone.
Easy phone insertion: The Google Cardboard platform is still in its infancy, so you often have to leave virtual reality mode and go back to regular phone mode to switch apps, to change settings, or to queue up new videos. Depending on the headset, you may have to take the phone all the way out of the viewer to do this, and if the process is complicated then it will quickly become a serious annoyance. In my case, this is the number one reason I use some headsets and not others on a regular basis.
Fits over protective case: Do you have a case on your smartphone? Check to see if it fits in your desired viewer. For example, you'll have to take the case off if you want to use the Gear VR. Other headsets can fit all but the bulkiest cases. I personally hate removing my phone's case, and will always opt for a headset that fits over it.