Yesterday, LG Electronics put on an event at the Westfield World Trade Center at the Oculus that was a first for not only the appliance industry, but even the consumer electronics world. With just two knocks on the LG InstaView smart refrigerator, the nation's largest transportation hub and its visitors were greeted by a number of musical performances of pop music and creatively choreographed dance routines. Each musician and dancer was dressed as every-day commuters which surprised everyone.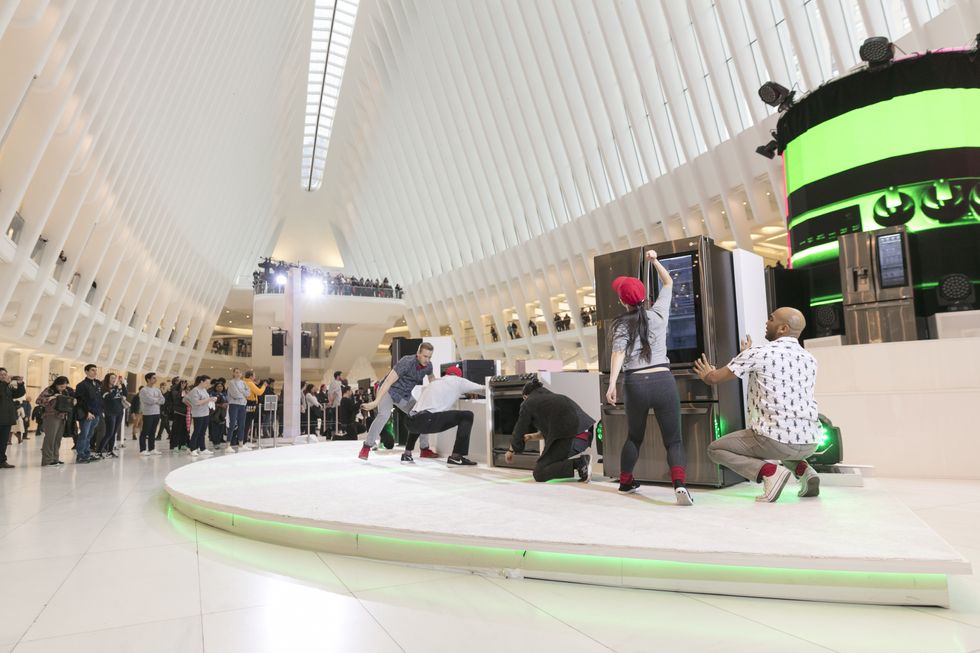 The purpose for the flash mob was for LG to highlight LG InstaView technology in its smart refrigerators. GearBrain was first introduced of LG's InstaView technology at this year's CES. (See our article on smart home appliances from this year's CES for more information LG smart refrigerator.) The technology is simple. You just knock twice on the glass panel and it allows you to see inside the smart refrigerator without opening the door. For today's busy family that's always on the go, this technology allows you to see what products you need to buy.

Throughout the afternoon and evening yesterday, over 250,000 consumers in the Oculus were treated to songs by Andrew Huang, a music producer known for creating rhythmic beats with non-traditional instruments. His creative interpretations of DNCE's "Cake by the Ocean" and Dua Lipa's "Blow Your Mind." were featured along with his vibrant music videos. The videos were shown on an impressive 15-foot-tall 360-degree curved LED screen on LG's main stage in the Oculus, which served as a dramatic backdrop for LG's engaging performance. Adding to the visual display was a synchronized light display that grabbed the attention of passersby from all directions.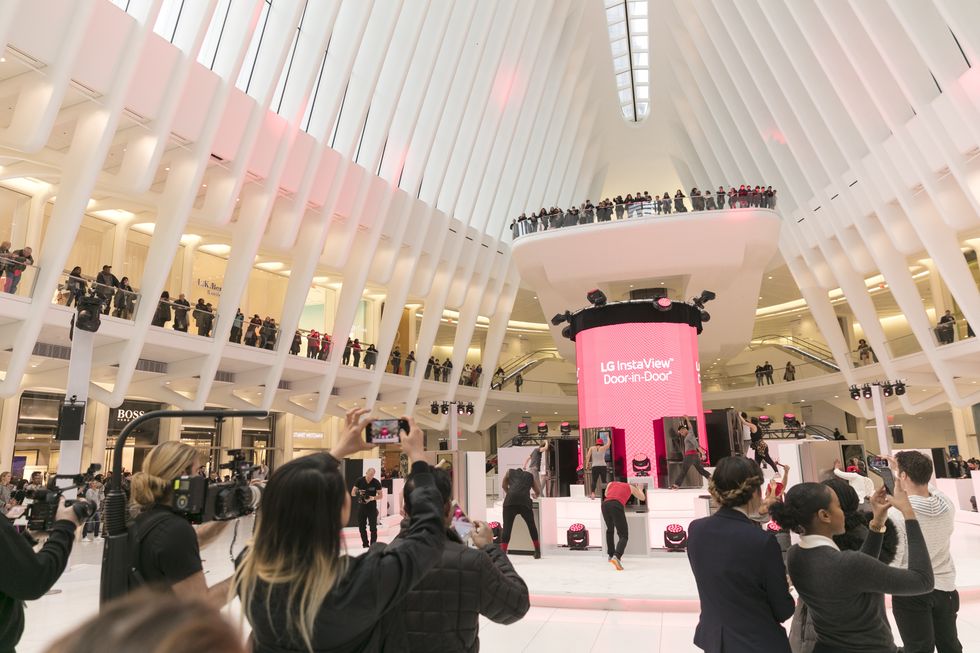 "While I'm no stranger to using household instruments to create music, incorporating an entire suite of kitchen appliances into my set was certainly a first for me," said Huang, Toronto-based musician and video producer. "The distinctive sound from knocking on LG InstaView and the subsequent illumination of its glass panel brought to life another dimension to my renditions that's never been seen before."

LG InstaView refrigerators provide consumers with a new way to see their food. The refrigerator is considered the most frequently used kitchen appliance with its doors opening many times per day. LG invented InstaView so that two knocks on the refrigerator door illuminates its glass panel, enabling users to see what's inside the refrigerator without opening the door.
"LG InstaView is a 'first-of-its-kind' technology, so we set out to create an unforgettable experience that uniquely introduces the knocking action – exclusively available on LG refrigerators – to consumers in a memorable way," said David VanderWaal, vice president of marketing for LG Electronics USA. "Starring LG InstaView in its own musical ensemble revolutionizes how our refrigerators are both seen and – for the first time ever – heard."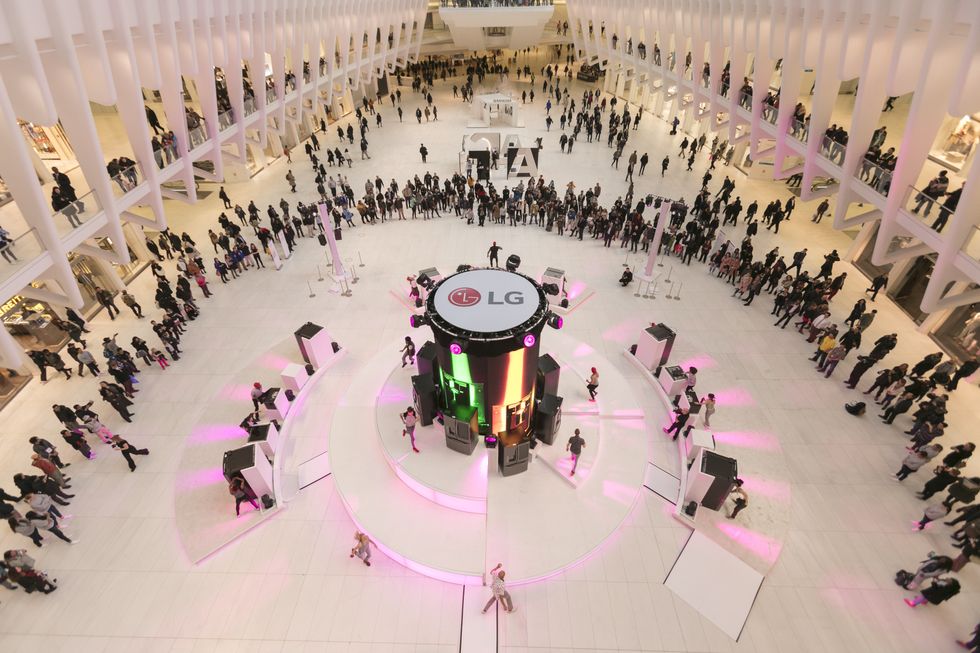 In addition to the musical numbers in the Oculus, LG was joined by celebrity nutritionist and healthy cooking expert Keri Glassman for a video series offering advice on how to best organize the refrigerator. With topics ranging from "organizing your fridge to encourage healthy eating" to "stocking your fridge with the newest superfoods," Glassman highlighted her best tips to help consumers put their "best food forward" within the LG InstaView refrigerator.

"What's inside the refrigerator reflects one's lifestyle and priorities. For example, organizing the interior can help an individual achieve personal nutrition goals. If you want to live a more nutritious life and improve your overall health, keep some tasty – but healthy – superfood treats in the InstaView so they are always front and center," said Glassman.
One of the best moves GearBrain has noticed with LG refrigerators is it's price. The LG is expanding its InstaView technology significantly in 2017, with more than a dozen models in various sizes, finishes and configurations. However the price is very attractive at $2,199. In addition, nearly all models are ENERGY STAR® certified, meaning they are 20 percent more efficient than the federal minimum energy standard.
To learn more about LG InstaView technology and how to knock twice to see food differently, visit LGInstaView.com.