Passwords are one of the most important aspects of a business. Data needs to be protected, but when there are anywhere from 5 to 500 people working, that security can be hard to maintain.
When you're dealing with sensitive company data, you need to do everything to ensure you're prepared against advanced cyber attacks. And if you're in charge, making sure employees have secure passwords, it's an even bigger task.
You want to eliminate risk, you start with weak passwords.
With multiple cases, numbers, and special characters required, it can be a doozy to try and remember nonsensical passwords that should be different for every account. Even though apps like Google save all of your passwords, they aren't as secure as they could be. That's where password managers like Dashlane Business and 1Password Business come in.
With these helpful tools, not every employee needs to be a tech-wiz to get your company the safety it needs when conducting business.
We broke down the ins and outs of the two popular password protection sites. Here's what we found.
Key Similarities
Both use AES-256 encryption for top security
Both offer Team and Business versions.
Both have clean, easy-to-navigate websites
Both let admin monitor activity across accounts to maintain security
Key Differences
Dashlane has Smart Spaces to separate personal and business information plus free Family accounts to employees. 1Password gives employees a 1Password Families membership
Dashlane uses single sign-on (SSO) while 1password uses multi-Factor authentication
Dashlane offers Password Health Reports which makes fixing at-risk passwords easier for administrators to address
Dashlane Business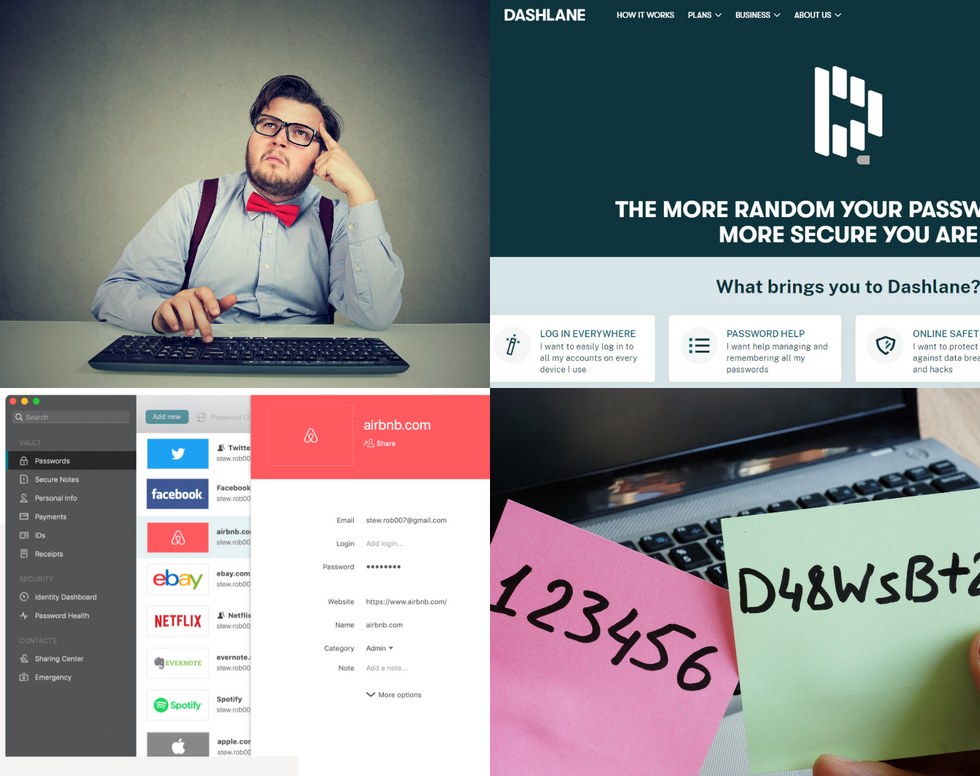 Trusted by 20,000+ companies and 15 million customers, Dashlanes Business offering is designed to protect businesses of any size from a multitude of online security breaches. With their new SSO feature, you can integrate Dashlane's advanced password management into an organization's existing suite of IT tools. It'll help you make it secure, and then generate new, iron-clad passwords for all of your websites. It's easy to use and with just one password to remember, it's incredibly convenient.
Dashlane's industry-first reporting dashboard is key to securing your business. It helps admins pinpoint password strength problems, track changes over time, and encourage specific teams and employees to make changes. It also allows you to onboard new team members and manage permissions. This admin console does a lot.
On top of alerting admins on areas of improvement, employees will receive regular password health scores. Using Dashlane's Password Generator, they can then easily update weak or repetitive passwords with more secure, unique alternatives.
You can even send and share passwords with teams and individuals securely to avoid messages over risky areas like Gmail or Slack.
Plus, you can get ahead on your data's safety with Dark Web Monitoring. With this feature, employees can add up to five email addresses, including their work email, for Dashlane to continually monitor. If Dashlane finds any personal info or compromised data connected to those addresses somewhere it doesn't belong, employees are alerted immediately.
While employees can take advantage of Smart Spaces within their Dashlane account to separate personal and work information, they don't have to worry about privacy. Administrators can only monitor password health in the Business Space, not the Personal Space.
1Password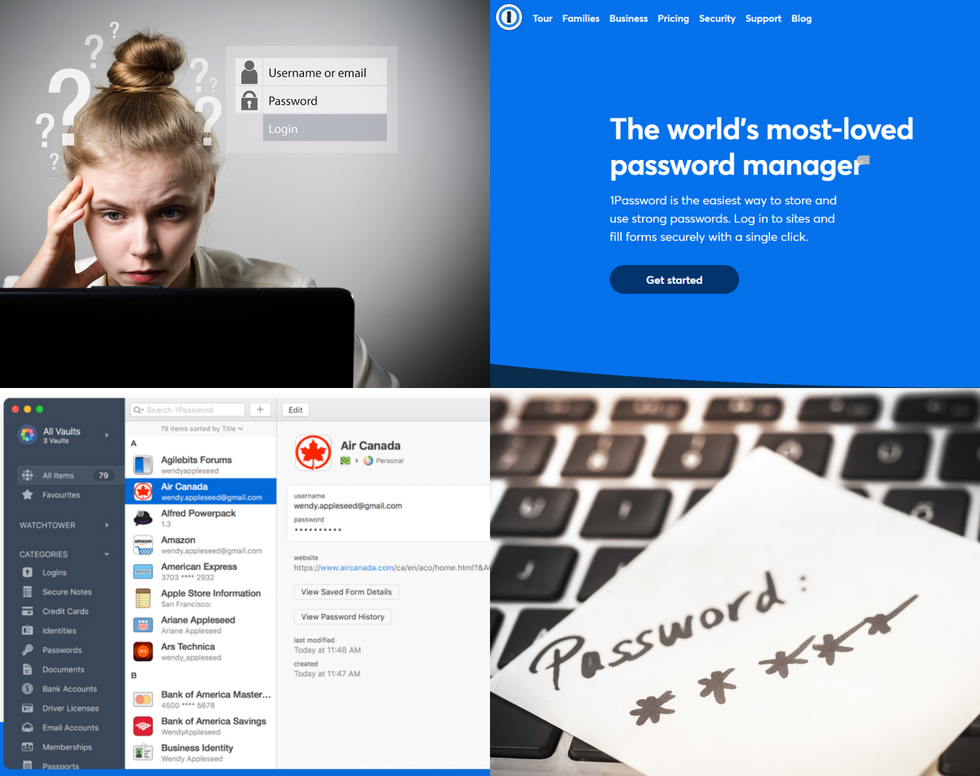 The other top password-securing program right now, 1Password, has similar security features for businesses. Its stand-out is travel mode; if you're traveling, your managers can decide which password vaults are safe for travel. This gives businesses a bit more control even when employees are on the move. While it's a great feature, we can't see it being utilized much now due to travel cutbacks.
They also have a dashboard feature but unlike Dashlane it does not give password health scores. Instead, 1password generates reports to show you how your business is utilizing its features.
1Password's plan also comes with multi-factor authentication which can be a bit tedious when logging in. It involves using an authenticator app as an extra verification step. Some people prefer it for the extra layer of security but this can be enabled on Dashlane as well, though the SSO is definitely a secure and convenient option.
Final Notes
Both are great starting places for password security, but we recommend going with Dashlane Business to really secure your company. Their plan is comprehensive, streamlined, and functional for both employees and administrators.
No matter what you do, it's time to retire some of those easily guessed passwords and make sure those on your team do, too.
If you're looking to firm up your business' security start with passwords. While maintaining security is difficult it's not impossible with the right tool. Dashlane Business is your go-to for protecting your large company or small business.