Smart vacuums have been around for some time now, but the newer versions are becoming more and more powerful and precise. Far from clunky and better at cleaning, today's machines are making housework a whole lot easier.
Not only is robot vacuuming a pleasure but added features like mopping abilities are taking smart vacuums to another level. Connected to a user-friendly app, maneuvering the smart vacuum is simple and streamlined.
Roborock is triumphing in this home technology space, creating robot vacuuming devices that are as high-quality as ever, checking all the boxes in terms of ease of use to efficiency. Manual labor goes out the window when your handy housecleaning companion is there to do the dirty work for you.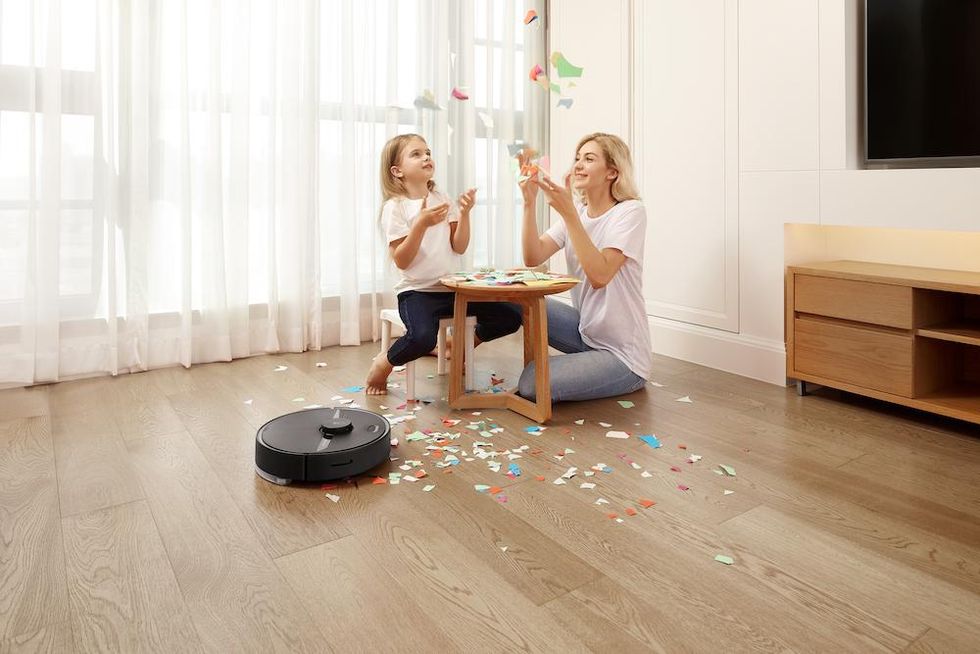 Roborock S6 Pure Robot VacuumRoborock
Best for Your Budget
Currently on sale for $409.99 (down from $519.99) until May 31, Roborock's S6 Pure is designed with 360-degree sensing technology, built to navigate smoothly around every area. It can shift gears for different floor surfaces, such as hardwood vs. carpet, and conveniently connects with Amazon Alexa for hands-free voice commands.
Like the other Roborock vacuums, S6 Pure is app controlled (iOS and Android via Wi-Fi), making the experience a breeze as you can set schedules and mapping, follow the device in real time, see how long it has been running, how much "juice" is left, and so on. It charges at the docking station to gear up for the next run.
The simple mopping feature allows for convenient clean-ups that require more than a once-over, treating floors gently, yet effectively. For those seeking the power of Roborock at a nice price, S6 Pure is perfect.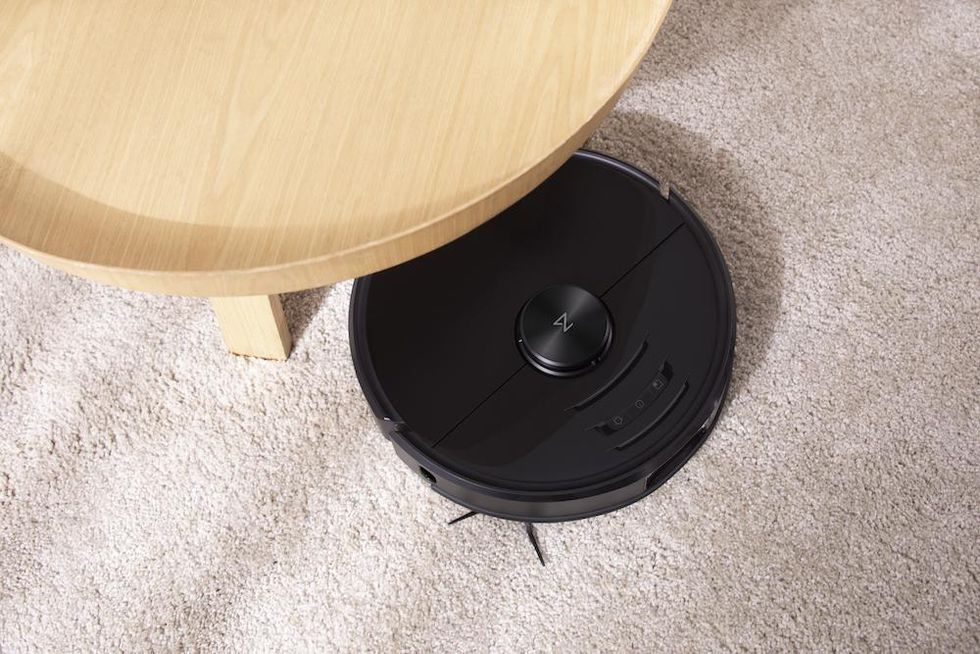 Roborock S6 MaxV Robot Vacuum hard at work on your carpetRoborock
No Ramming or Run-Ins
With extra-advanced obstacle recognition and avoidance features, ReactiveAI™, powered by Qualcomm®, Roborock's S6 MaxV is fitted with twin cameras that perform 50% more effectively than the S6 Pure. With 25% more suction power and a 180-minute max run time, the S6 MaxV is strong and steady, cleaning your home with increased effort. ScratchSafe™ wheels and brushes ensure your floors are well-protected as the robot runs its course.
The mopping element is enriched with an electronic water tank, and you can set "no mop" zones via app to keep carpets clean.
On sale for $579.99 (down from $699.99) from May 17-23, this incredible savings is something to grab before it goes. While you relax, Roborock will work hard to keep your place pristine.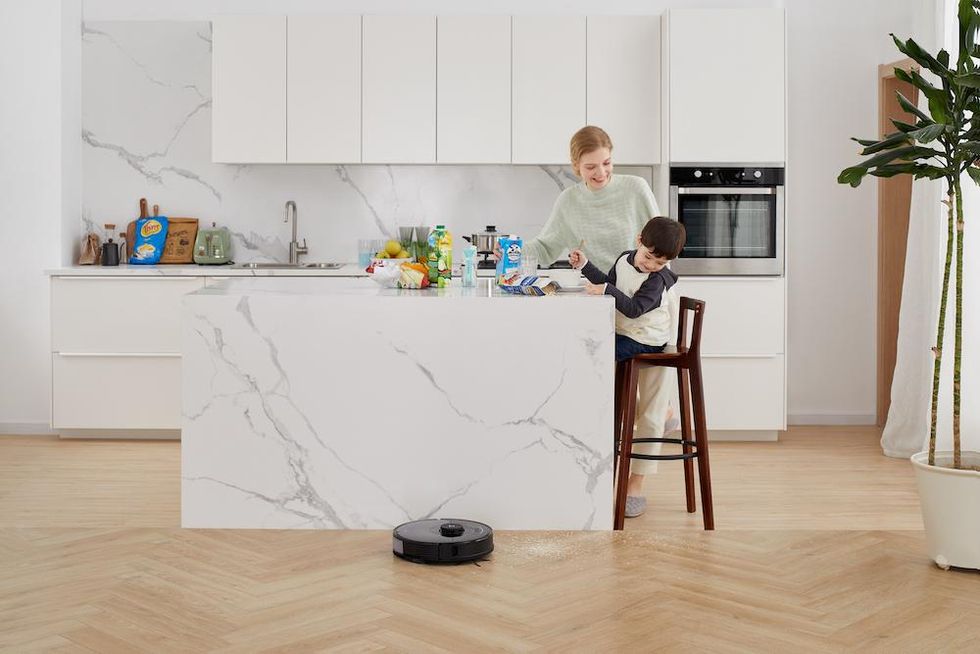 Roborock S7 Robot vacuum can vacuum and mop your floors.Roborock
Mopping to the Max
Roborock S7 is best for meticulous mopping with auto-mop lifting, scrubbing floors up to 3,000 times per minute for ultra-deep cleaning. This model is fitted with super sharp sensors, set up for specific spot cleaning, and can detect different floors and carpets and increases or decreases suction accordingly on its own.
Try the child setting so little ones can't control the smart vacuum manually, create a "do not disturb" mode when you want Roborock to stay put, and watch it charge in its sleek and stylish low-profile station.
Fast, powerful, tangle-free, and app- and voice-connected, Roborock S7 is changing the way we do chores. At $649.99, this model is the cream of the crop, worth it for all that work it takes off your plate.
No matter what your needs are, Roborock has a solution for you that is easy to setup, run and help keep your home clean 24/7.