It's crazy to think the holidays are almost here. It's been a rough year, and it's time you gave yourself the best Christmas you've ever had, because you deserve it.
With Black Friday, Cyber Monday, and other holiday sales right around the corner, there are some great opportunities to treat yourself. Whether it's a new grill, a classy coffee mug, some unique socks, or a better night's sleep, we're here to help you gift yourself a merry little Christmas. What about a gift that protects all your other gifts? Yep, we've got that too.
Check out the details and deals below.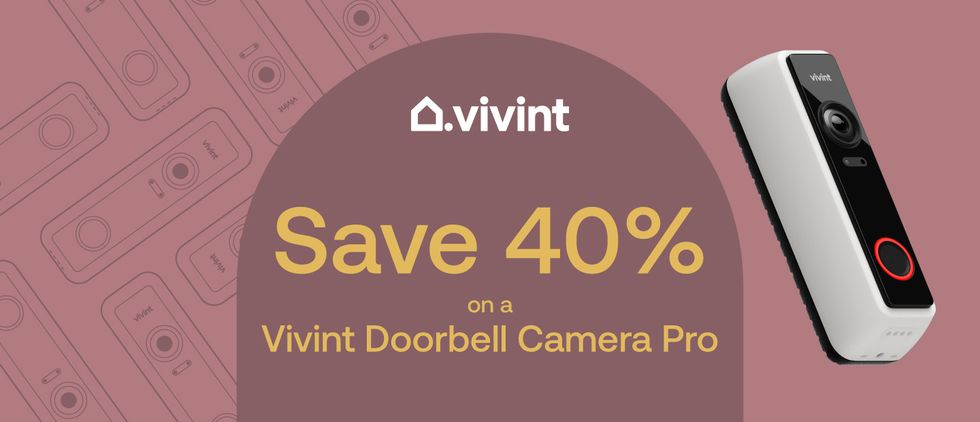 Vivint Doorbell Camera Pro Special Offer Vivint
The best gift for protecting your other gifts
First things first. With the holidays coming up, you'll be getting plenty of packages delivered. To protect those deliveries, the Vivint Doorbell Camera Pro should be the top gift on your list. It's the only doorbell camera that intelligently protects packages from would-be thieves with its Smart Deter feature.
What you'll love:
Package delivery notifications on your phone
Smart Deter feature that uses light and sound to scare away thieves
Industry-leading 180° x 180° field of view
The deal:
The Vivint Doorbell Camera Pro is on sale for $149 right now + free installation. That's more than 40% off the regular price of $249.99.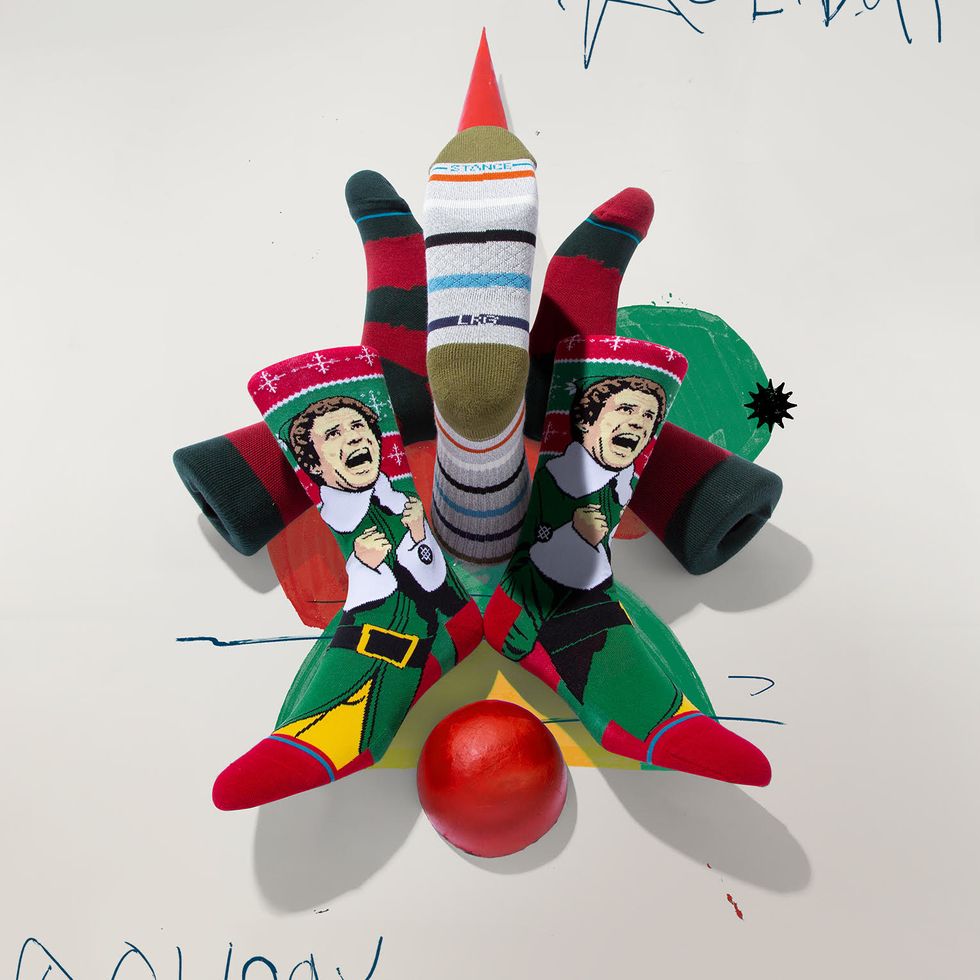 Stance socksStance
The best gift for adding some personality to your wardrobe
Stance understands there's an art to giving the perfect gift — one that not only resonates thoughtfulness, but celebrates the uniqueness of whoever the gift is for, especially if it's for yourself. Whether you have this skill mastered, or could use a little kick-start, they have some gifting ideas for the uncommon individual that you are.
What you'll love:
Comfortable and unique socks
Adjustable face masks with Star Wars or NBA team designs
Underwear, t-shirts, and hoodies
The deal:
Stance is offering 20% off sitewide from November 25-30.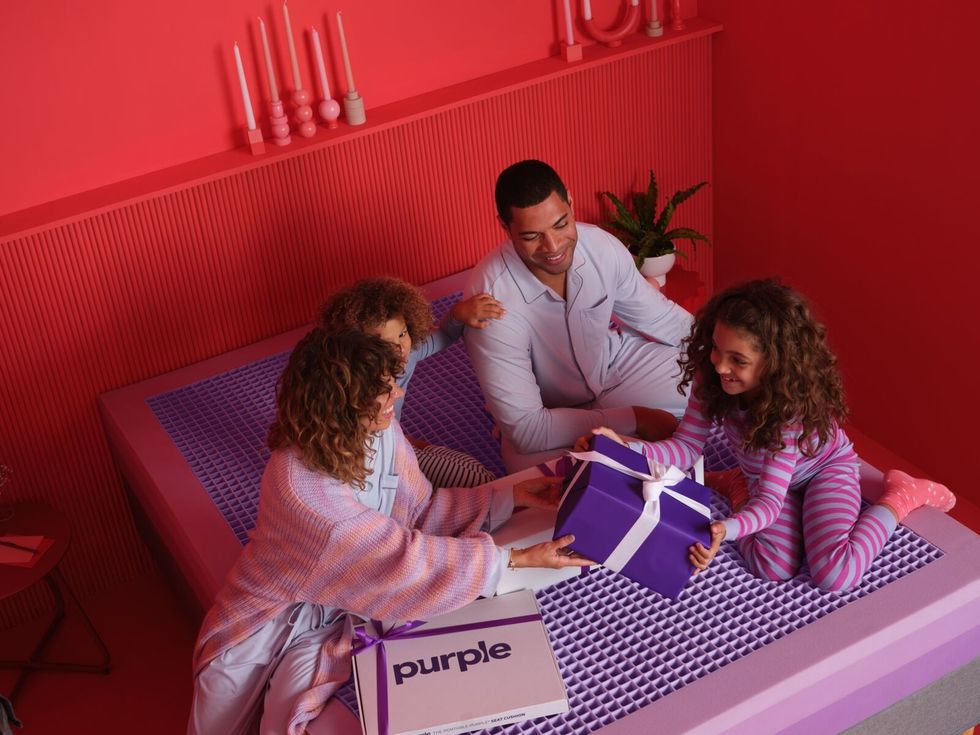 Purple pajamas and Sleep Jones sheetsPurple
The best gift for better sleep
Give yourself the gift of comfort. Purple is having a sale on great sleep for the whole family. They offer comfortable mattresses, sheets, pillows, and even pajamas. Check out their site for a huge list of holiday offers.
What you'll love:
Holiday bundles for you and your loved ones
Limited edition Sleepy Jones + Purple pajamas
100-night mattress trial period
The deal:
Purple's Black Friday and Cyber Monday deals run through December 7 with an offer of up to $400 off a mattress + sleep bundle. Their other holiday offers include up to 20% off curated bedding + cushion combinations, and some limited edition Sleepy Jones + Purple pajamas.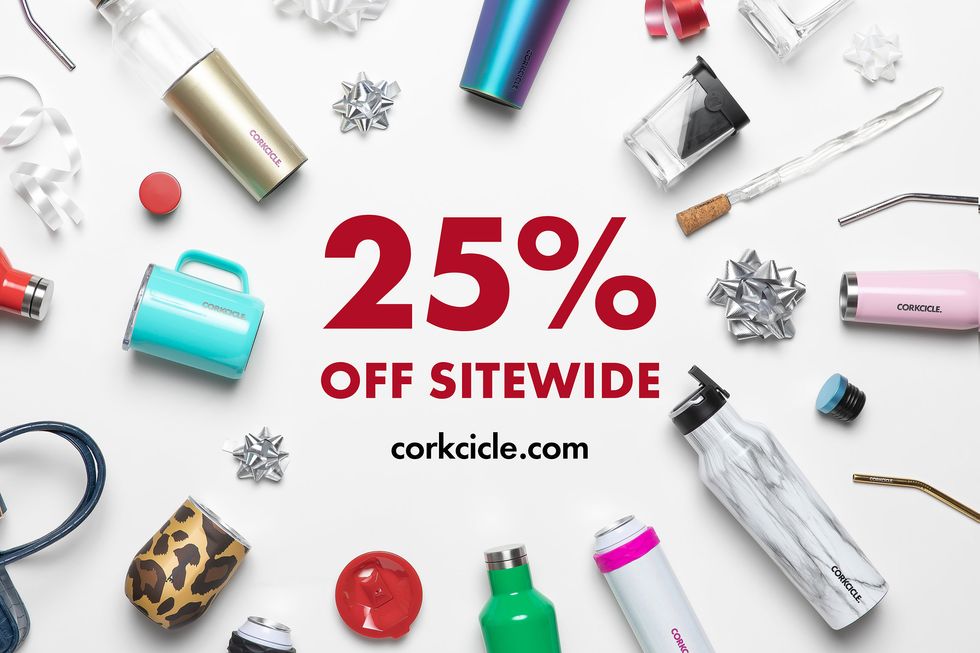 Corkcicle MugsCorkcicle
The best gift for classier coffee sipping
Is there anything better around the holidays than a nice warm cup of coffee? Try sipping it out of a sleek new mug from Corkcicle. Want more than just a mug? Browse other great gifts like an in-bottle wine chiller, stylish lunchbox, or stemless wine glass set.
What you'll love:
Triple-insulated stainless steel coffee mugs in several colors
Barware, cooler bags, lunch boxes, and other accessories
Personalization and customized gift sets
The deal:
From November 23-30, take 25% off your entire order on Corkcicle.com, plus save even more on sale items. Save on rarely discounted best-sellers like Eola Bucket Cooler Bag, Baldwin Boxer Lunchbox, Stemless Glass Set, Ice Bucket, Sport Canteen, Mug and more. Check the sale page on Black Friday and Cyber Monday for even more deals.
Traeger grillsTraeger
The best gift for delicious meats and eats

Why not treat yourself to delicious wood-fired food this Christmas? Get a quality pellet grill from Traeger and enjoy a great holiday turkey or some perfectly cooked brisket for the New Year. It's the gift that keeps on giving.
What you'll love:
Several available models of wood fired grills
Great accessories
Tasty sauces, rubs, and pellet flavors
The deal:
For a limited time only, Traeger is throwing in a free Holiday Bundle with the purchase of an Ironwood 650 or Ironwood 885 grill. This kit includes over $200 worth of goods, including a Folding Front Shelf, Ironwood Grill Cover, Apricot BBQ Sauce, Traeger 'Que Sauce, Pork & Poultry Rub, Fin & Feather Rub, and their Signature Blend Hardwood Pellets —basically, everything you need to start cooking up epic wood-fired feasts right away. Get yours before they're gone. This Black Friday and Cyber Monday promotion runs November 20-30.