Pornography has a habit of helping to kickstart new technologies and push them into the mainstream. The adult entertainment industry is widely cited as the reason VHS video tapes became a success, while the technologically superior Betamax withered and died.
It was the same story with Blu-ray's triumph over HD-DVD, and in the early days of the World Wide Web it was porn which drove the majority of traffic. When virtual reality leapt onto the scene, once again it was pornography which helped with sales of headsets like the Oculus Rift and Samsung Gear VR.
Now, just a few short years after VR porn broke new ground, it's time for augmented reality to step into the spotlight. Just like other, more PG-rated AR apps, the experience appears primitive for now — especially from the latest AR porn platform to market its wares on the scene, called 3D HoloGirlfriend.
Putting the name aside, this application is claiming to work on the Microsoft HoloLens, Meta 2 and even the mysterious Magic Leap headset which is due on sale later this year. These are all high-end, industry-focused devices which are expensive (HoloLens costs from $3,000), bulky (HoloLens weighs 1.28 lb) and primarily designed for graphics designers, architects, engineers and other industries altogether more serious than porn.

But where porn goes, money and innovation follow. Adult entertainment companies were among the first to experiment with Google Glass for shooting first-person video, and with VR rigs made from several GoPro cameras bolted together to shoot 180-degree video for VR headsets. High Definition, 3D and Ultra HD were also adopted quickly by the porn industry, long before television broadcasters took notice.
It was only two years ago when US adult entertainment company Naughty America showed off its VR content for the first time, promptly followed by many other production companies following suit. Now, according to data produced by VRPorn, 30 of the top 50 virtual reality websites are adult entertainment; furthermore, these sites are ranked number one, three and four in overall VR site rankings.
According to the same data, traffic to VR porn sites increased by 50 percent between June and August 2017.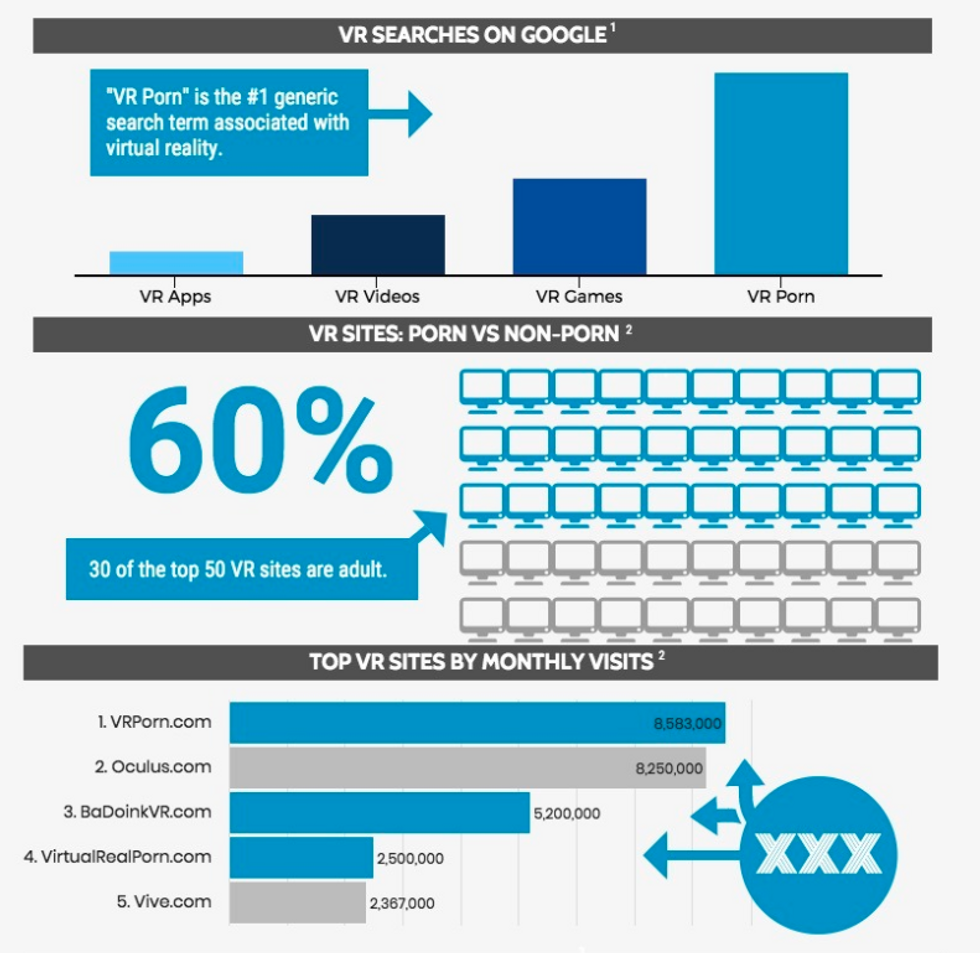 Porn already accounts for 30 of the top 50 virtual reality websitesVRPorn
Back to augmented reality and adult entertainment. The partnership took off at the CES technology show in Las Vegas in January 2018, when Naughty America (again) demonstrated its AR app. Barely not-safe-for-work, the app showed a (fully clothed) woman dancing in augmented reality — that is, the room you are in is shown on the screen of an iPad via the rear camera, while the virtual woman is digitally added to make it appear like she is also in the room. The technology uses Apple's ARKit, the same platform powering the Ikea Place app which brings virtual furniture to your real home to see how it fits.
Fast-forward two months and 3D HoloGirlfriend launches with the promise of three augmented reality girlfriends to choose from, plus more added to the app every week. Instead of the lifelike scans of real performers used by Naughty America, this app uses computer-generated characters and as such they appear some way short of lifelike. Creepy is probably a more accurate description at this stage, as they aren't even particularly good in terms of video game graphics, let alone something to find stimulating. A second app called 3D HoloBoyfriend, also produced by the 3DHoloGroup, is in production, but its website isn't yet live.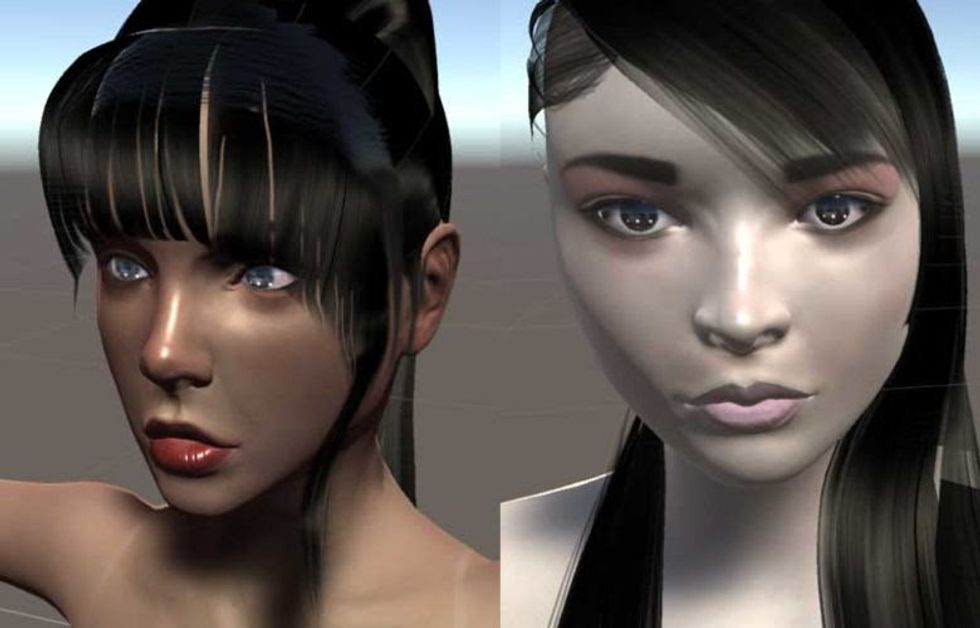 The AR characters are a long way from being described as 'realistic'3DHoloGroup
3DHoloGroup has high hopes for its AR apps and believes the pattern of porn helping new technologies will repeat itself once more with augmented reality. The company said: "In terms of adoption, it's industries such as manufacturing, health care and entertainment that are leading the way and embracing [augmented reality]. In terms of entertainment, the video game and adult content markets are the most developed thus far. Of the latter, augmented reality porn is getting set to take off in a big way."
With the successes of VHS, the internet, Blu-ray and VR it is hard to say history won't repeat itself again with AR. But where those technologies were all advances of video, AR is being taken in different directions. On the one hand it offers actual video (or 3D scans of real people), and on the other it offers fairly low-resolution computer game characters (above).
The industry is likely large enough for both to succeed, and the latter could arguably lead to a more customisable experience for the user. But for now, so soon after VR arrived — and by all accounts several years before AR glasses are expected to be anything close to mainstream - the adult entertainment industry could find itself waiting on the hardware to improve, rather than in its usual position of being able to determine which is best.