It's the classic holiday move — buying a tree too big for your space. Thankfully, Ikea is spreading a little cheer this year adding a seasonal update to its augmented reality (AR) app, Ikea Place, giving you a chance to see just how a tree will look before you bring one home.
Downloading the free app is the first step — it supports both iOS and Android so the app is simple to find.
Next, open the Winter Tree selection which is at the top when you launch the app.
Ikea Place asks to scan the room where you want to put your tree, flooding the screen with yellow dots which are mapping the space. It's akin to the mapping that happens when you use facial recognition technology: the app is reading not just the size of the room, but the depth of the field. This is key because as you place your tree — or Ikea furniture — the object will scale smaller or larger as you move it closer or further from you.
Now start tree shopping. There are only to choose from: Minimalist, which about 6.6-feet tall, White which is 3.3-feet tall, Fekj, which is 5.9-feet tall and Traditional, 7.4-feet tall. Bingo.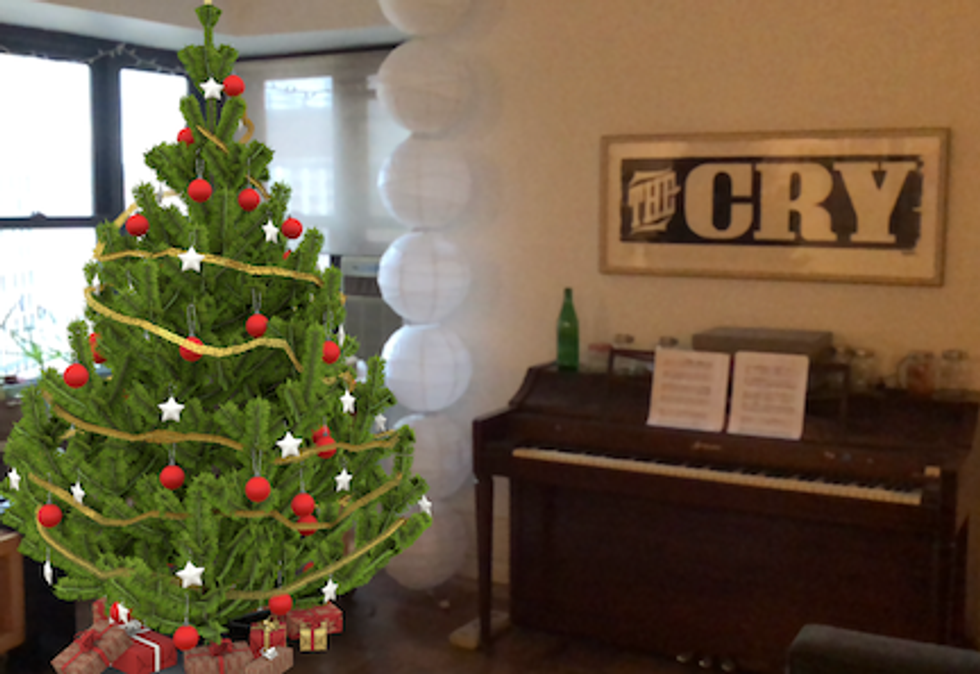 Ikea Place lets you put your tree up before you bring one home.GearBrain
Because I wasn't sure if I wanted our tree in the main window this year (blocking all my available light vs. seeing it from the street) I played with all four trees on sizing and space.
The app isn't perfect — while you do get a true sense of what the tree might look like, it's clearly a virtual image, doesn't absorb light or shadow and so doesn't give a real feeling of placement. This is the main issue still of AR: It's absolutely fun but doesn't trick you into believing what you're seeing is real. (Yet.)
For me, I realized I needed to go all in — or not use a tree in that space. My dream is to have a tree so big every year that I'm basically living, if only temporarily, in a pine forest. Thanks to Ikea, I finally achieved that fantasy if only virtually. You can add multiple objects in a room — for example, if you're buying two side tables, a few kitchen chairs — or, say, seven trees.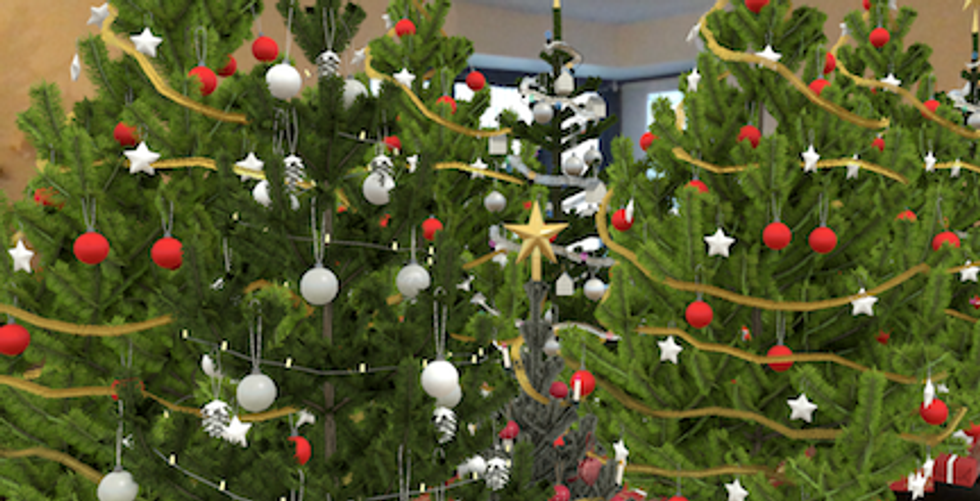 Too many trees? No such thing.GearBrain
I know that's not going to realistically happen (those I live with are unlikely to support my multi-tree vision) but for a moment it really did feel like a Winter Wonderland.