We all remember trying to grasp a new language in high school—dialogues, conjugating verbs, endless amounts of assignments and it was so boring. Learning a language takes time and commitment, but it's hard to fit that in to a busy schedule, especially when you have a full-time job, family, and social obligations. Nowadays, you can leave the textbooks, CDs and classes in the 90s and let technology guide the way. Rosetta Stone is leveraging their 25-plus years of experience to marry cutting-edge technology with the fundamentals of language learning in the form of their innovative app. Their goal is simple—teach you to speak confidently in real world conversations. If you're ready to commit a little bit of your time each day, this is the solution for you.

Rosetta Stone's app has a number of features that allow you to completely immerse yourself in a new language. You can complete the bite-sized lessons on your own schedule anytime, anywhere. The app works by providing a combination of exclusive features that all work together to teach you a new language at your own pace. Here's how Rosetta Stone's app is changing the way people around the world are approaching language learning.
Phrasebook
Google translate is great when you're travelling, but it doesn't teach you how to actually pronounce a word or string together a sentence. The Phrasebook feature tells you out loud how to say short, useful expressions that will not only help you in a foreign country when language is a barrier, but that will also enrich your cultural experience. It has helpful categories such as getting around, dining out, health, and more. And the best part? It works offline, meaning you can you won't be stranded with no wifi and no way to communicate.
Audio Companion
Audio Companion makes the complexity of delving into a new language a little easier by allowing you to download audio lessons and take the education with you on the go. You can fit them in on your way to work, with your morning coffee, or right before you go to sleep, meaning that no matter how busy you are, you will always be able to find the time. Whether on your evening commute, or waiting for your morning coffee, it allows you to get your ear attuned to native speakers without having to actually speak out loud.
Seek & Speak
Available on iOS, Seek & Speak uses object recognition and machine learning to craft challenges that use the world around you for hands-on conversation practice. Available in French, Italian, German and Spanish, Seek & Speak challenges you to learn to say everyday objects, like fruits, veggies and school supplies, by taking a picture of them on your smart phone. Seek & Speak will then translate the image into the language you're studying. This unique feature on their app means that you can be constantly learning from your surroundings to advance your language knowledge. How's that for real world, hands on learning?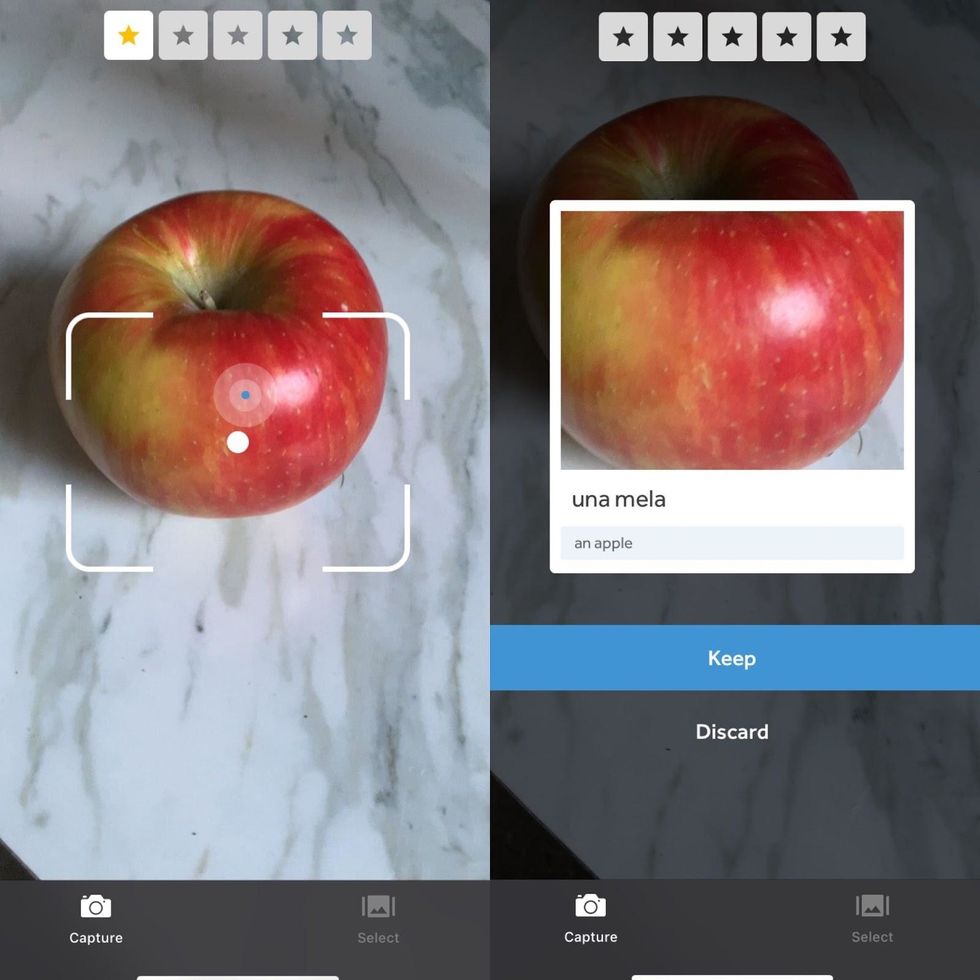 TruAccent
Speech recognition software uses artificial intelligence that allows you to track how your accent is progressing in real time. The feature shows exactly how accurate your pronunciation is with a little circle icon (circle fills up all the way for 100% and turns green, if incorrect then circle fills up less and turns orange/red). Each exercise scores you 0-100 so you can gauge your progress accurately and know when you're ready to move onto the next lesson. Whether you want to blend in with the French in Paris, or speak a little bit of Chinese on your next business trip, you can change up the sensitivity of TruAccent with the tap of a button.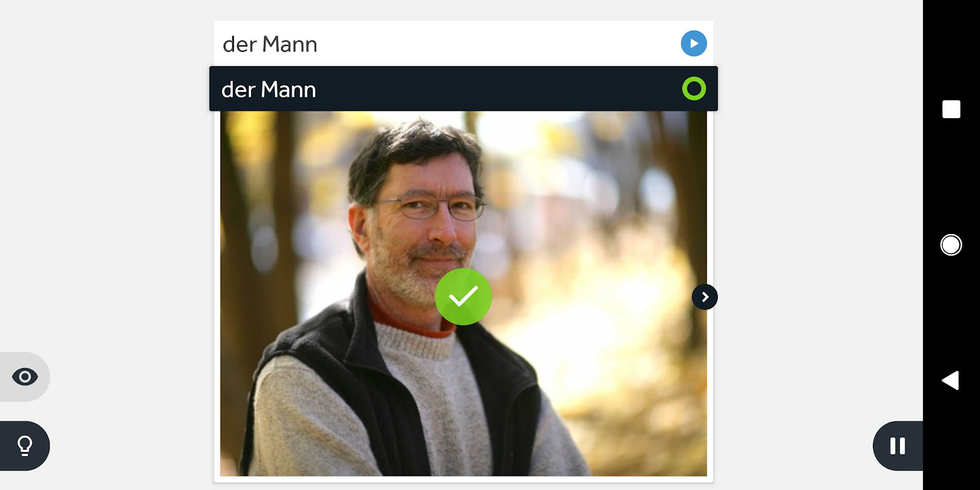 Stories
Learn more vocabulary by reading stories that were meant to be enjoyed in their original language. You can view the text completely in a chosen language and simultaneously listen to an audio recording as you read along. This helps reinforce your learning process by utilizing multiple senses, helping you retain the information faster. Once you feel more comfortable, you can then record yourself reading the story, and compare your pronunciation to the audio recording.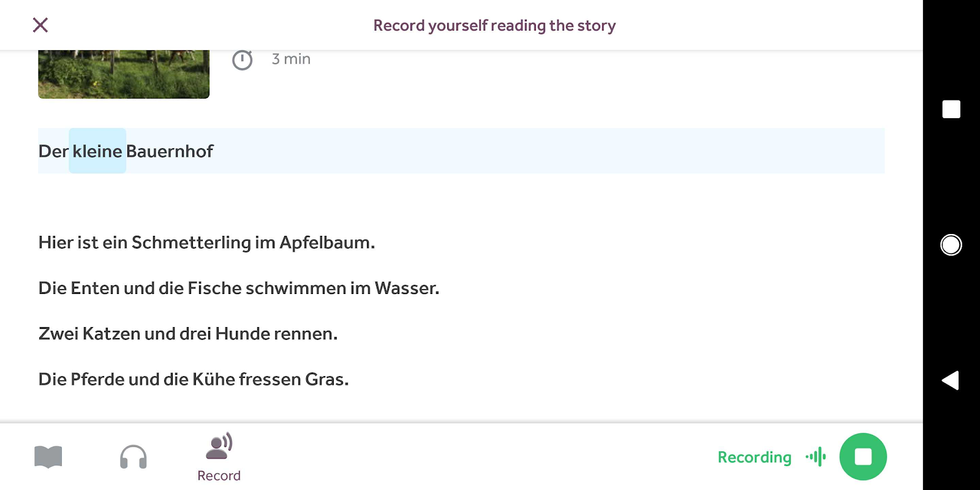 Rosetta Stone is bringing language learning into the 21st Century by using cutting-edge patented technology. Their app is straightforward, intuitive, and allows you to build on past learnings. With so many different ways to learn your brain will constantly be challenged in a new and exciting way. All you need is your smart device, a willingness to learn and a thirst for adventure and Rosetta Stone will have you speaking a new language before you can say, vámanos.
Start Your Language Journey Today With A FREE Demo Of Rosetta Stone