Like GearBrain on Facebook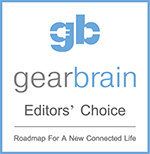 After two years of virtual shows, we want to bring to you the latest and greatest from this year's Mobile World Congress (MWC). As you might remember, the show is held in Barcelona and this year had two huge themes — as usual 5G devices and powerful connectivity no matter where you live, work and play. All these new smart devices were on display in the form of smartphones, earbuds, routers, modems, smartwatches and more.
Yes there were more folding phones at this year's show. But these new phones came with 5G which we expect will revolutionize not just phones, but cars, smart home devices, and everything in-between this. year and beyond.
As ever, Mobile World Congress is a show more suited to the largest companies than the smallest. While there are halls full of small tech firms striving for recognition, they often offer services at the enterprise, or business, level. Others are companies not quite ready for consumers, or do not have confirmed plans for entering the U.S. market.

But due to the pandemic and tensions in Europe, many of the bigger names, and a couple of old faces did not return to MWC this year. However, many of these companies did provide a virtual look for us at the conference. So, here is what we think will impact your life in the coming year whether you live in the US or Europe. GearBrain's favorite devices from Mobile World Congress 2022.
TicWatch GTH Pro Smartwatch Arty Heart Health and Dual Sensor Technology 5ATM Waterproof GPS Fitness Tracker with Heart Rate & Sleep Monitor Blood Oxygen for Men Women iOS/Android Compatible
Check out The GearBrain, our smart home compatibility find engine to see other compatible products that work with your smartphone or home Wi-Fi routers.
The GearBrain, First Compatibility Find Engine for Smart Deviceswww.youtube.com
Like GearBrain on Facebook