Like GearBrain on Facebook
UPDATED JULY 23, 2020: We've heard from a number of customers in the past year that they have not been able to link the Chamberlain MyQ Garage with their Sommer Synoris garage door opener. We believe an updated version of the MyQ Garage is no longer supporting that connection. We returned the MyQ Garage we tested to Chamberlain, which was the first version of the product, and don't have the device to retest. But we do feel we need to advise buyers that other customers have corresponded with us, explaining that they have had this problem connecting the two devices. It's something to bear in mind if you have a Sommer Synoris in your home.
Many would say garage doors have been connected devices for some time. Using a remote control from inside a car, along with a wireless connection like Near Field Communication (NFC) or a similar technology, drivers can communicate with their garage door to open or close it. This is old news. These remotes work fine except for the limited range. Now Chamberlain has figured out how to improve garage door openers — and bring them into the smart home era — with MyQ Garage.
MyQ is the technology used by Chamberlain, which is meant to let users control garage doors and lights from anywhere: home, office or miles away in a car via a smartphone connection. (Now it's a little more complicated than this, but we won't bore you with the technical details on how Chamberlain can speak to so many garage door openers. If you really want to know, ping us and we'll provide the details.) Chamberlain sent us a MyQ Garage unit to test to see if their claims held up to be true.
Compatibility

One of the best features of Chamberlain's MyQ is its compatibility with multiple garage door openers. Compatibility is critical and essential to have when building a smart home. Products must be able to speak to each other to function properly and not many do. This is what frustrates many consumers when they buy smart home devices. Devices don't talk to each other because of the different wireless protocols manufacturers built into the devices — and consumers are unaware of the connectivity needed to operate them.
Today, many garage door openers use a remote control to operate the garage door. Chamberlain has come up with an innovative way to use WAC (for iOS devices), Bluetooth and Wi-Fi to expand control of your garage door and lights to anywhere with a smartphone or computer. Their MyQ Garage and app allows you to control almost any garage door opener which has safety reversing sensors located at the bottom of your garage door track. The company also is concerned with security since many use their garage door as a second entry for their home.
We like how Chamberlain uses security processes including industry-leading encryption technology (i.e. the same security used by the financial and healthcare industries) to secure their MyQ technology from unwanted visitors. They also offer frequent security updates and do periodic security testing with reputable third-party security firms to assure their customers MyQ technology will not be hacked. We were able to put this technology to test and we were very happy with the results.
Installation
Before buying a Chamberlain MyQ Garage, there are two important steps. First, confirm your current garage door opener is compatible with MyQ. On Chamberlain's site, there is a MyQ Compatibility Tool which asks you a few "yes or no" questions then reveals if a current garage door opener is compatible with MyQ.
For our test, our garage door was a Sommer Synoris, (one of their professional models) and it was compatible. But for fun, we did take their compatibility test a couple of times and no matter how we answered, it seemed MyQ worked. (Chamberlain also released a new MyQ Home Bridge product which adds more smartphone control to MyQ and is Apple HomeKit compatible. GearBrain is in the process of testing this new device and will report back our results soon.)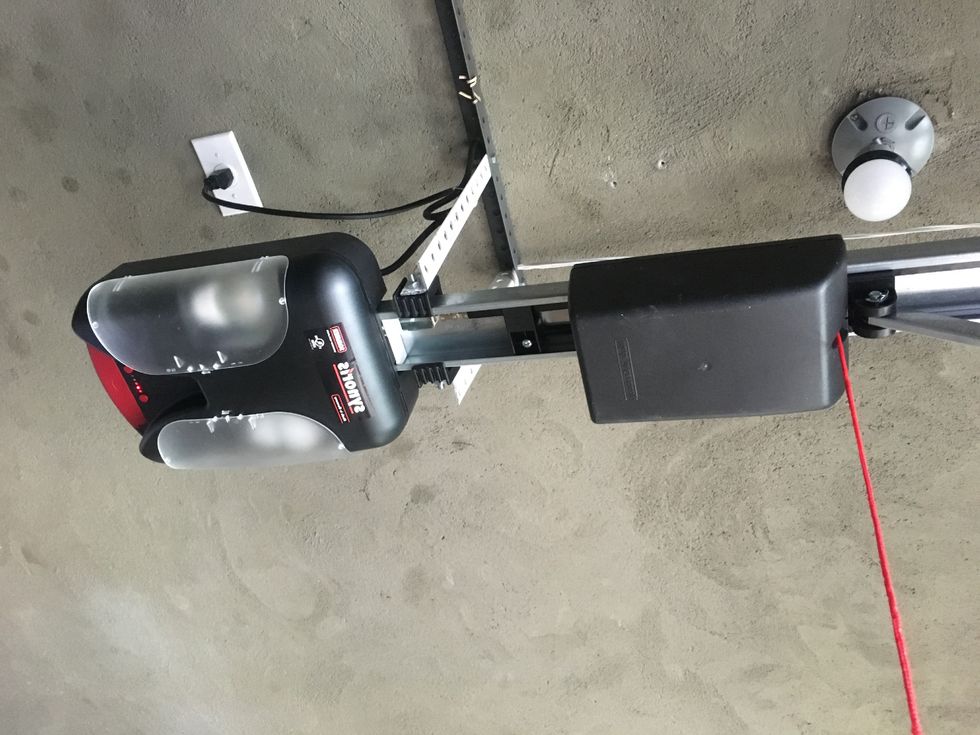 Our test garage door opener by Sommer Synoris.
The second step is to check on the Wi-Fi signal in the garage. Our garage is attached to the house, with the Wi-Fi signal strong enough to power our device. With unattached garages, there could be a problem depending on how far it is from a Wi-Fi router. In that case, consider a Wi-Fi extender (a good one will cost about $250) to assure MyQ works properly when accessing the garage via Wi-Fi. (If you need help on finding a Wi-Fi extender, check out our article Wi-Fi Mesh: Everything to Know To Run Your Smart Home )
Once you know your garage door opener is compatible with MyQ, you can start installing. Inside the Chamberlain MyQ Garage Universal Smartphone Garage Door Controller is a Wi-Fi hub, door sensor, mounting bracket and instructions for the free MyQ app. Chamberlain MyQ Garage includes a one-year warranty.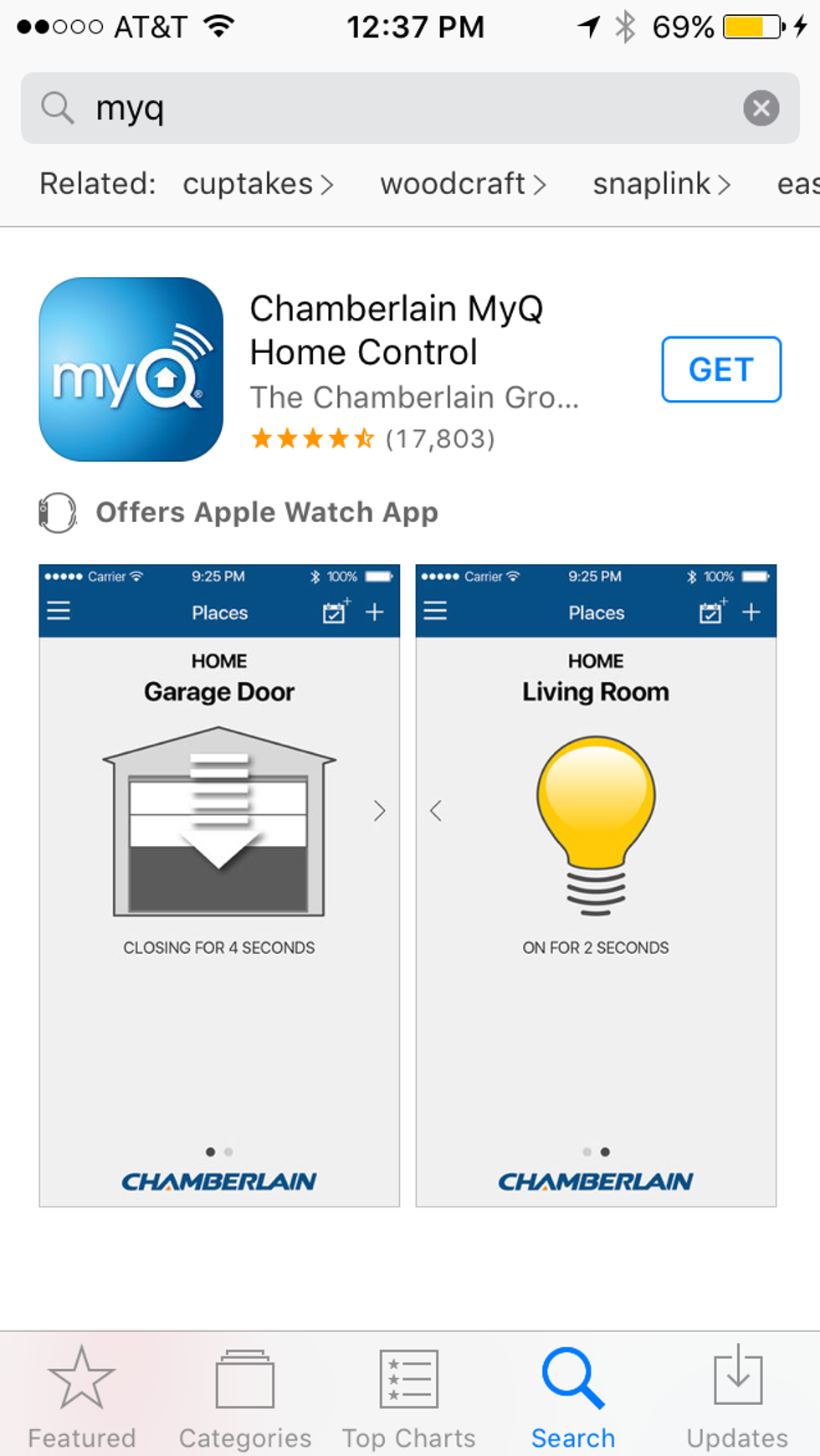 First, download the MyQ app. MyQ is compatible with iPhone (3GS, 4, 4S & 5), iPod Touch (3rd -5 Gen), Android phones (2 Gen & later), tablets. There is also mobile web access. After downloading the app, we recommend watching the install and setup MyQ video. It's very good and gives a sense on what you need for setting up your MyQ.

After watching the video, we powered up the Wi-Fi hub and then mounted the mounting brackets on the ceiling not far from our Sommers Garage Door Opener and a power outlet. You need to make sure you mount the MyQ Wi-Fi hub within 2 feet of your garage door opener and it must be visible from the front of the garage for best operating results. Once we finished mounting the bracket, we attached our Wi-Fi Hub and plugged in the device. Then we use the MyQ app to connect our Wi-Fi router to the MyQ app. You will need a Wi-Fi router with WPS. Log in to your router using the WPA or WPA2 security setting to connect your router to MyQ Wi-Fi Hub. Once done, we recommend following the app instructions and you will be up and running in no time.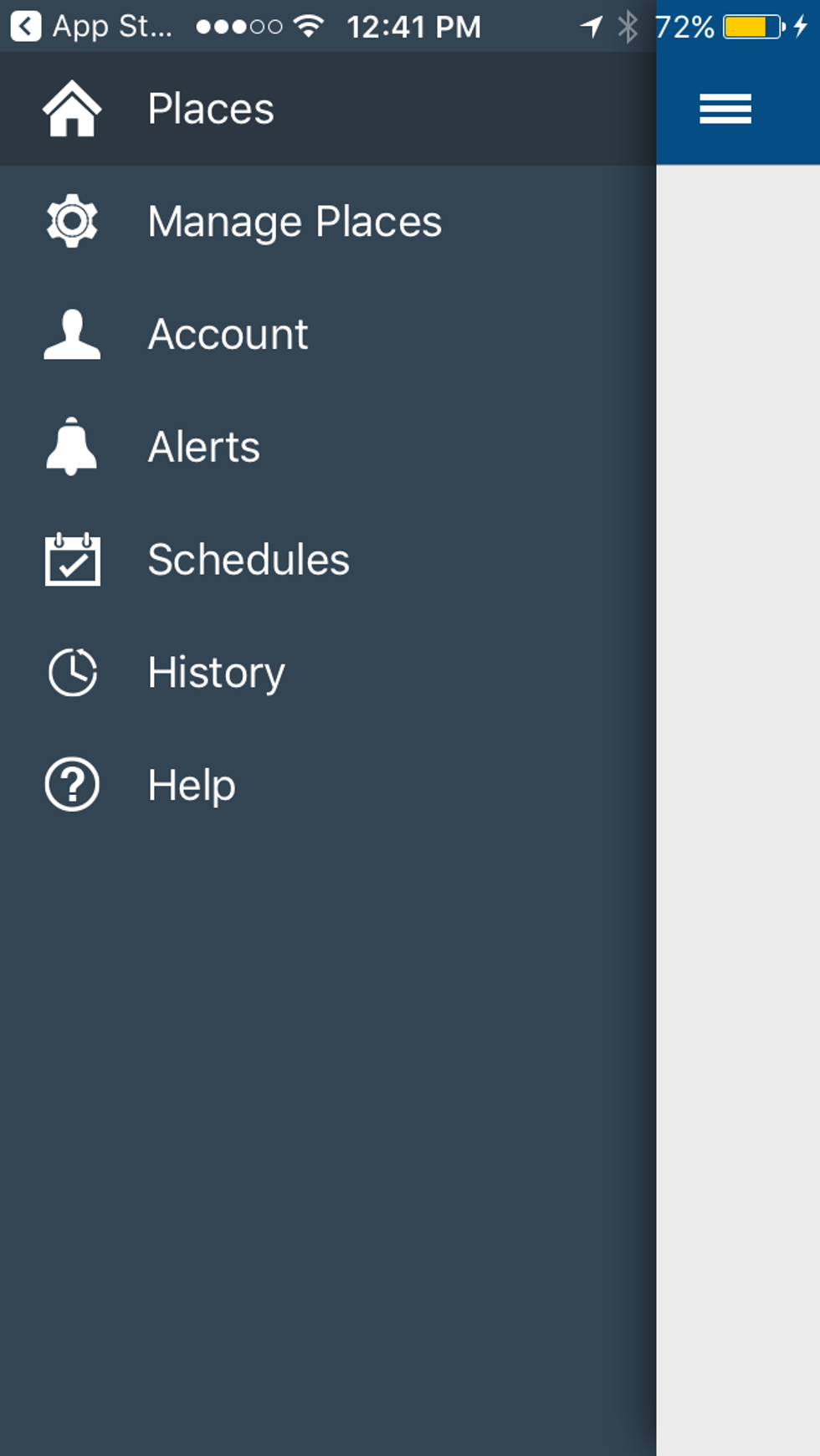 Features
One of the key features of Chamberlain's MyQ Garage is its compatibility with garage door openers. We found MyQ Garage is compatible with garage door openers manufactured after 1993. Here is a list of garage door openers Chamberlain MyQ Garage is compatible with today:
Craftsman
Genie
LiftMaster
Linear
Wayne-Dalton
Stanley
Genie/Overhead
If you don't see your garage door opener, check out Chamberlain MyQ compatibility chart. This is a very extensive chart and will let you know if your garage door opener will work or only allow you to monitor your garage door with MyQ.
Regarding smart home devices, Chamberlain's MyQ Garage is compatible with a few smart home devices and connected hubs like Wink, Samsung SmartThings and Nest. If you own an Apple HomeKit, you can get Chamberlain's new MyQ Home Bridge to control both your MyQ Garage Door opener and all your Apple HomeKit devices. We would like to see more smart home devices compatible with MyQ Garage as well as a security camera built into the hub. Having videos of who is coming into your garage would be nice.
MyQ Garage retails for $129.99 and is available on Chamberlain's web site as well as Amazon. It's currently retailing online for $99 at The Home Depot .
Type of Garage Doors

Besides making sure your garage door opener is compatible with MyQ Garage and you have a good Wi-Fi connection, you also need to make sure you have the right type of garage doors. Chamberlain MyQ Garage does not work with sectional garage doors that open sideways. If your sectional garage doors roll up, you are good.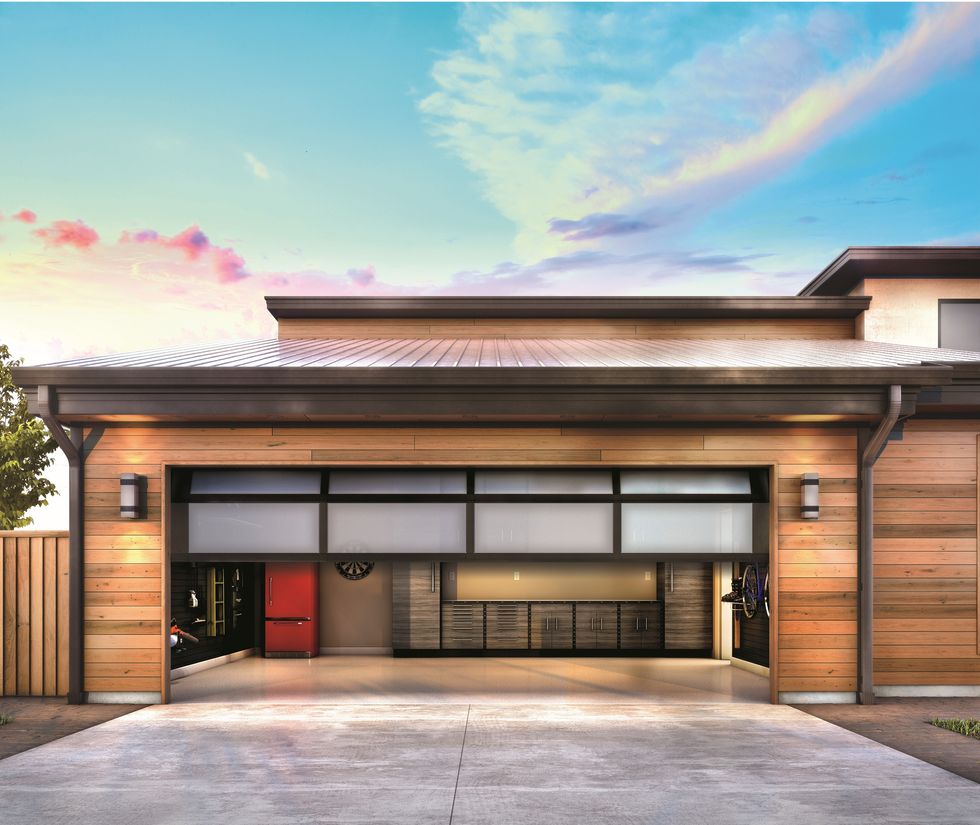 MyQ Garage works with garage doors that roll up.Photo courtesy of Chamberlain
Non-Features Become Features

We like Chamberlain MyQ's compatibility with other garage door openers and other smart home devices. However, we were surprised at first to see there was no way to run the system via voice, and also surprised to see it lacked Amazon Alexa integration. Also, there weren't any IFTTT applets for integrating MyQ with other smart home devices or scenes. Voice control is a feature many consumers seem to like based on the sales of Amazon Echo and Google Home. GearBrain was informed by Chamberlain that there are two major updates that address these features. First, Chamberlain and LiftMaster have a new IFTTT partnership which will allow MyQ Garage customers to create or access a host of automation Applets which can control their garage door. In addition, the company has expanded it's ability to have MyQ Garage controlled by voice. Chamberlain and LiftMaster Garage Door Openers can now be controlled using Google Assistant. And, in Chamberlain's new My Q Home Bridge, consumers can use Siri to open and close your garage door but you will need an iOS smartphone. Our only question for Chamberlain is will Alexa be next? We hope so.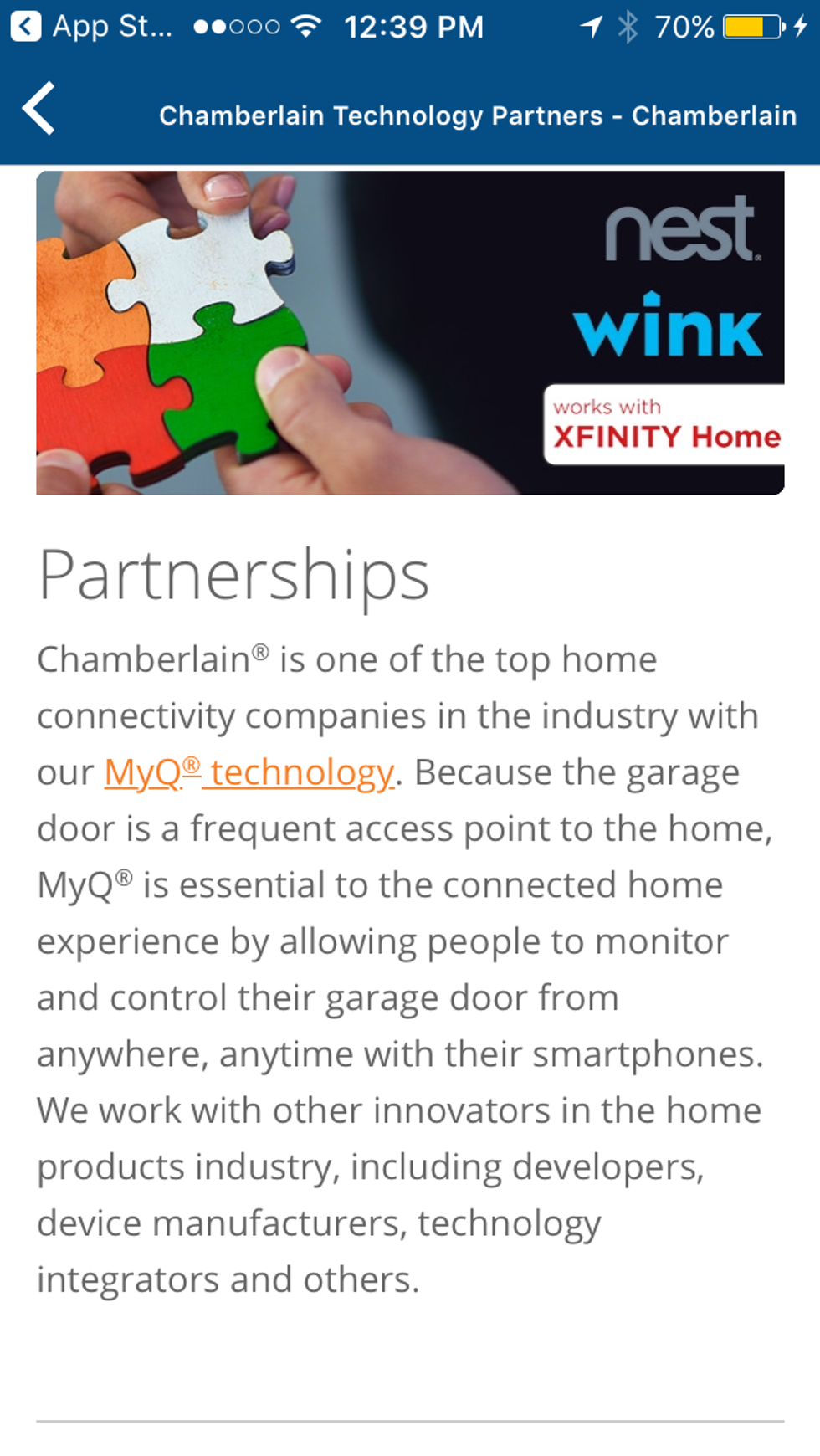 MyQ is compatible with many smart home devices, like Wink and Nest.
Summary
If you own a garage and a garage door opener made after 1993, you should consider a smart garage door opener. It allows you to control another important entry to your home — if attached to your house. If your garage is not attached, a smart garage door opener allows you to monitor access to this place from anywhere.
Chamberlain is an experienced manufacturer of garage door openers, with about 60 percent of the residential market use their openers, according to The Wirecutter. They took this expertise and put it to good use, we think, in building a new connected device, a smart garage door opener. We like how MyQ is compatible with most of the current garage door openers on the market. We also like how they applied different wireless protocols into their MyQ technology to provide consumers with a very effective and innovative way to manage and control their garage door from anywhere with the use of a smartphone.
Pros: Works with any garage door opener manufactured after 1993, remote access from anywhere, easy to setup, IFTTT applets, voice controlled via Siri and Google Assistant and price.
Cons: not Amazon Alexa enabled, limited integrations with other smart home devices and hubs.
Like GearBrain on Facebook