Perhaps cleaning your home is a joyful routine — for some others, it's likely the chore they wish they could blink away. In either case, a helping hand — especially a smart one — is always appreciated. These robot vacuums are ready to get into the grime and grit while you can check another chore off the list and do something fun for yourself. Housework isn't nearly as hard when you don't have to lift a finger.
 iRobot Roomba 980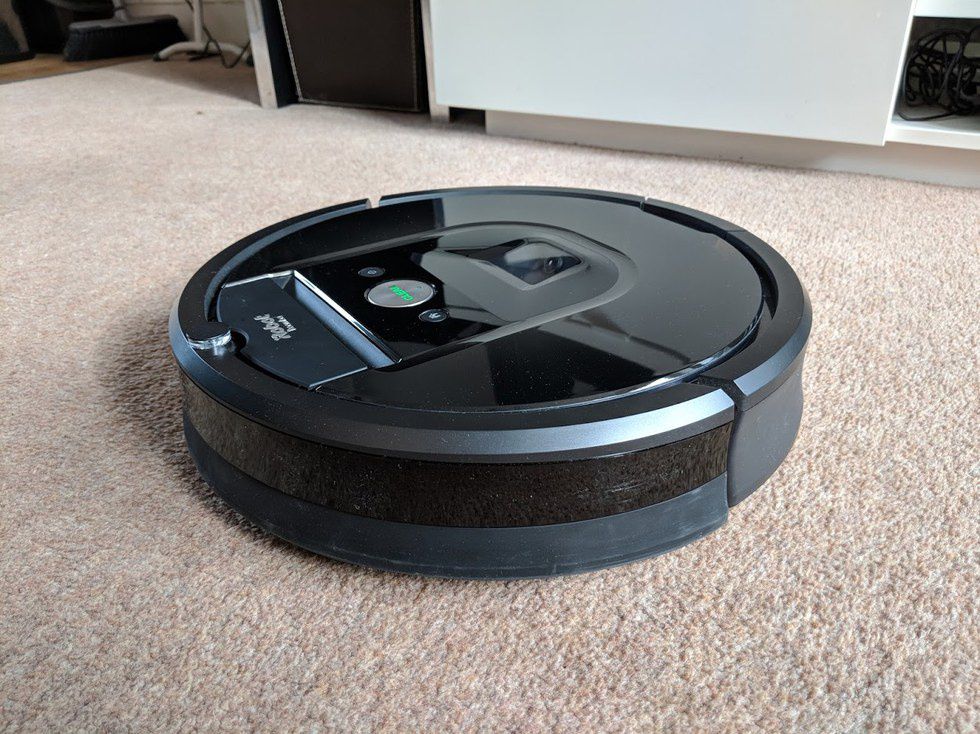 The iRobot Roomba 980 runs for two hours straight before needing a recharge.
GearBrain
While viral internet videos may have you thinking the Roomba is only for adventure-seeking cats looking for a ride around the house, the $799 iRobot Roomba 980 is actually far more useful as a vacuum than a super-pricy pet toy. The round and rugged Wi-Fi connected device pairs with an app for remote control — you can even schedule it to start sweeping up your mess so you don't miss a beat, and the app will let you know when the chore is complete. Ideal for getting under furniture and reaching those nooks and crannies a traditional vacuum just can't creep into, the iRobot Roomba 980 is just the right size to suck up the dirt and debris left behind. You'll get 120 minutes of mapped-out power before the smart vac heads for a recharge and is ready for more if there's still a mess left. When was the last time you vacuumed for two hours straight? Check out the GearBrain review for more specs, features, pros, and cons about Roomba 980. Overall? Simple, powerful, and smart. Your cat coulda told you that.
Eufy RoboVac 11S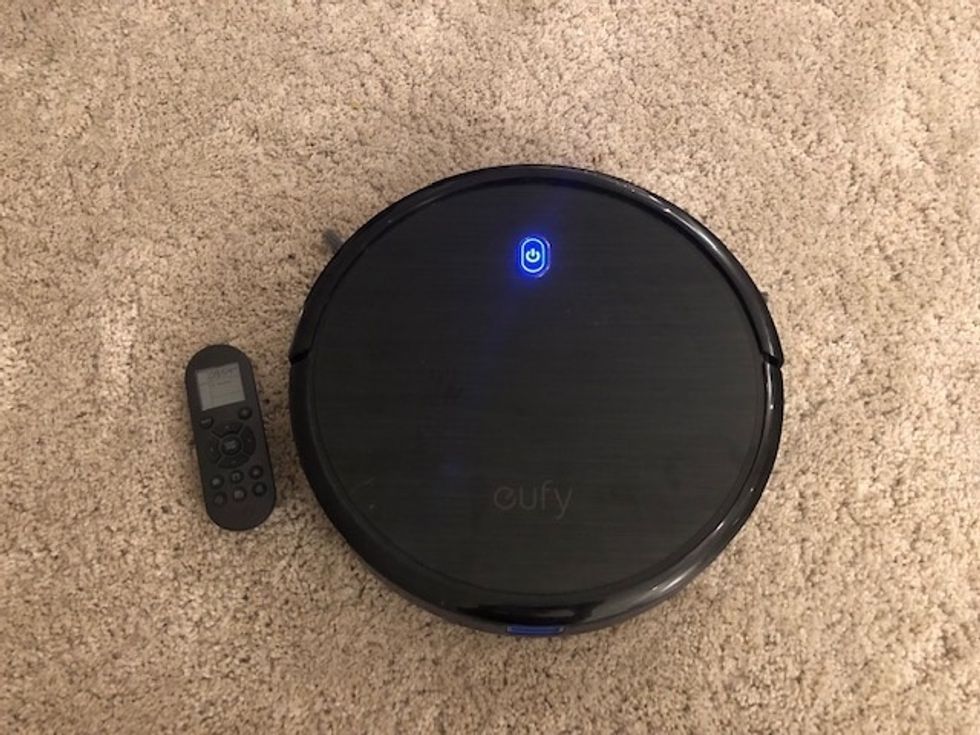 The $180 Eufy Robovac 11S is one of the more inexpensive robot vacuums on the market
GearBrain
Super slim with superior suction power, the $179.99 Eufy RoboVac 11S is ready to take over your rooms as you relax. No app is needed to get this device to do its thing, and it's simple to set up and start. After completing 100 minutes of housework, Eufy finds its way back to the base for a reboot. Unlike the Roomba 980 (and others) which maps rooms so the areas covered aren't overdone and no spot is left untouched, Eufy seems to have a mind of its own, but it still seems to get the home well-vacuumed. For more info, a full review, and even a video (cat not included), click on GearBrain for some thoughts on Eufy RoboVac 11S and decide if this relatively inexpensive option will do the trick.
iRobot Roomba i7+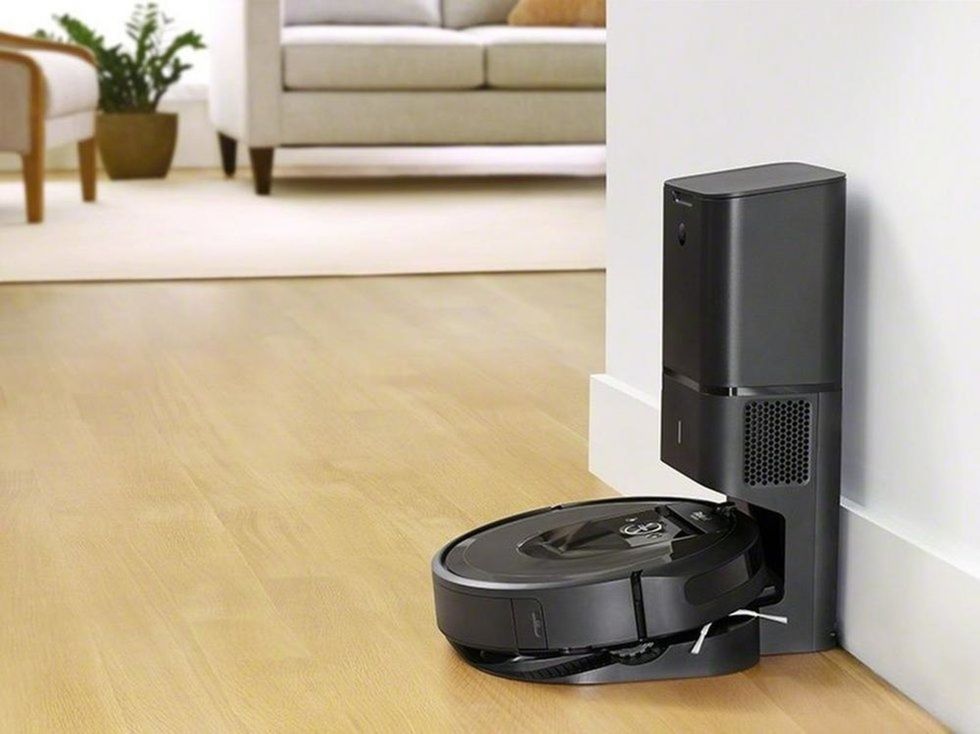 The $1100 iRobot Roomba is able to empty its bin by itself
iRobot
iRobot is ready to relieve you of your chores with the sophisticated $1099.99 Roomba i7+. With 10 times the suction and its Clean Base Automatic Dirt Disposal, customized clever cleaning has never been more efficient. Mapping tech means it won't skip any section, and the rubber brushes allow for special cleaning for different surfaces throughout the house. The i7+ will run for an hour straight without stopping, and its power makes it a good pick. While it is considerably louder than its counterparts, the clean-up is worth the racket. Learn more about iRobot Roomba i7+ in this GearBrain review of the vacuum.
Eufy RoboVac 30C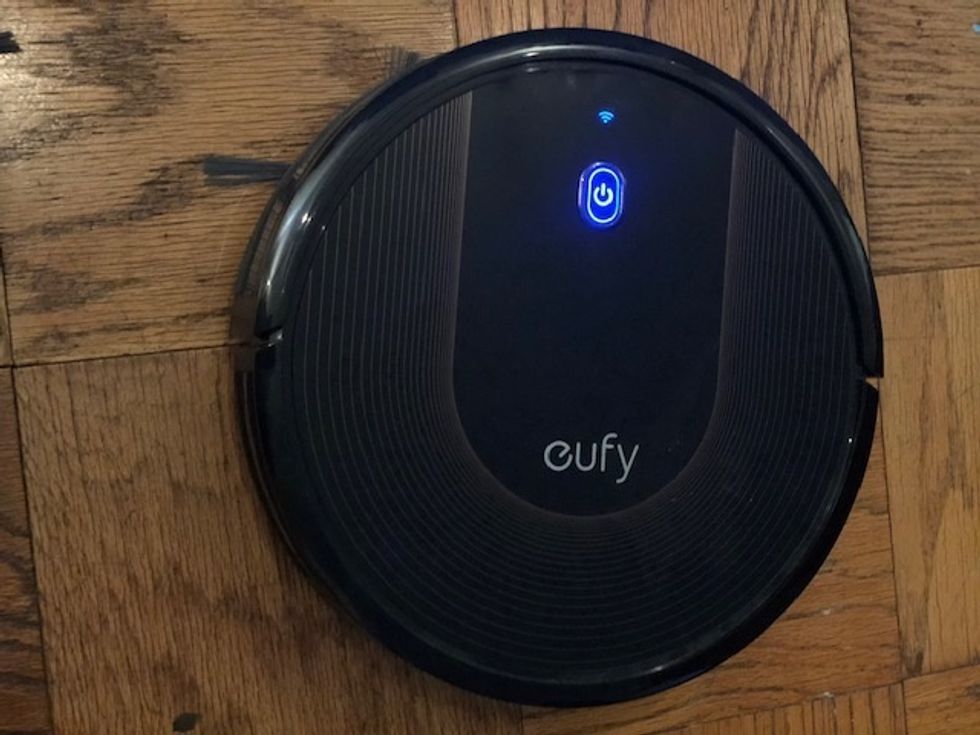 The $300 Eufy RoboVac 30C pairs with Amazon Alexa and Google Assistant
GearBrain
Super slim and sufficiently strong, the $299.99 Eufy RoboVac 30C is billed as their "most convenient" model, making use of an app connection for totally hands-free housework. You can pair your Eufy RoboVac 30C with Amazon Alexa or Google Assistant for voice commands while you sit on the couch and view the vacuum as it completes your chores. In about 100 minutes of clean up time, your whole house can be practically swept. Schedule your clean up in advance or control it remotely on your screen almost like a video game. And who said housework couldn't be fun? Get more details in this GearBrain review…a video too.
iRobot Roomba 616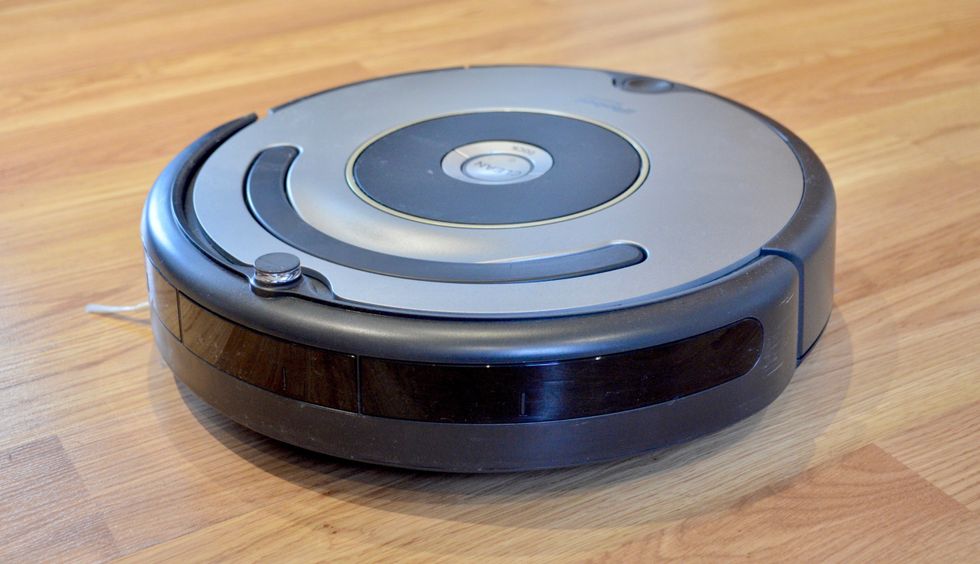 A mid-priced robot vacuum, the $450 Roomba 616 works for one hour on a single charge
GearBrain
Flick the switch and the $450 Roomba 616 is off and running. Simple and successful in collecting dirt and debris, iRobot's "no frills" version of their revolutionary round floor vac is perfect for everyday use without the extras. When it's done with the daily sweep, the Roomba 616 recharges itself for when you're ready for another run. The one-hour battery life is plenty for most places, and the simplicity in the design is easy enough for anyone to use. For the super modern households, this version may seem outdated, but for those interested in using Roomba for a generally good job, saving money is worth the lack of lots of luxuries. Read more about iRobot Roomba 616 in this GearBrain review.
iRobot Braava 390t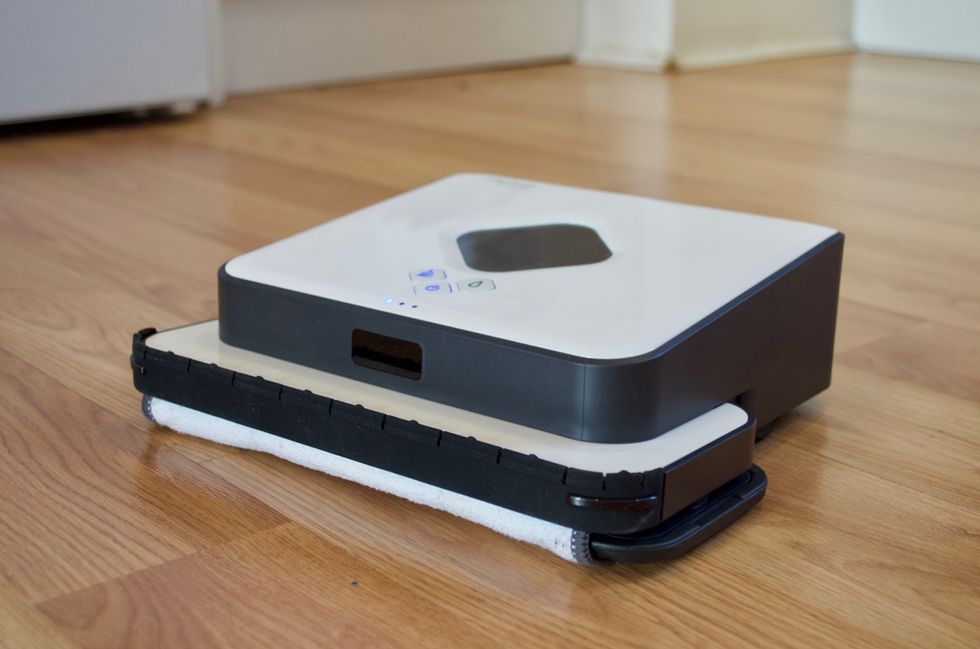 A robot that mops? The $249 iRoboto Braava 390t can clean up of hard wood floors
GearBrain
Moving on to mopping, the $249 iRobot Braava 390t is the less-messy alternative to a sloppy mop and bucket, not to mention the effort lifted off your shoulders. Smudges, stains, grease, and grime are whisked away while you do little to nothing. Just attach a cloth, set Braava to go, and your hard-surface floors certainly get a solid scrub. Braava is easy to use, compact, and quiet, but lacks some of iRobot's more high-tech features like pre-scheduling, self-recharging, and super smart navigation skills. GearBrain reviewed iRobot Braava 390t, so read more before you spend your money on this modernized mop.
Ecovacs Deebot 900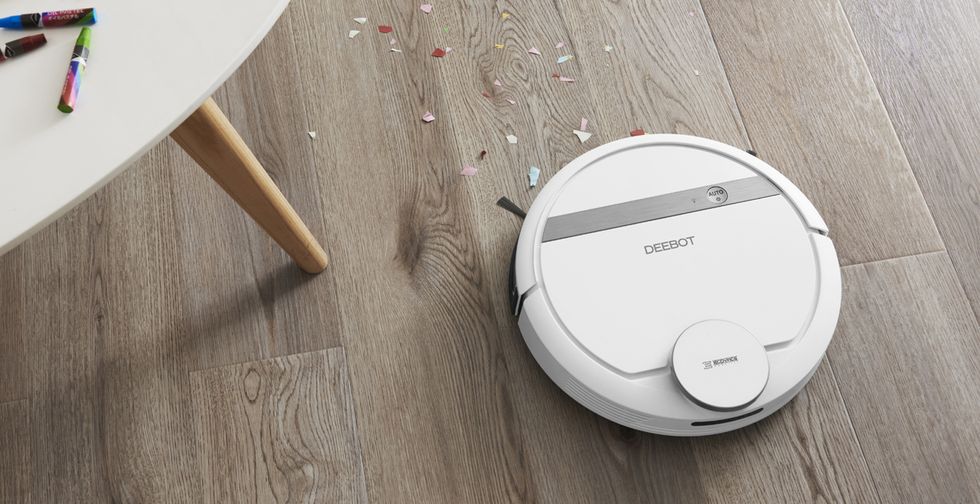 You can schedule the $375 Ecovacs Deebot 900 to clean up on your time
Ecovacs
Equipped with the latest technology (3rd Gen), the $375 Ecovacs Deebot 900 is a master at mapping, highly powerful, and app-connected. Integrate the gizmo with Google Assistant or Amazon Alexa for even more high-tech control, and watch the Deebot plan its cleaning path with precision. Customizable scheduling and mapping allows you to take control of where you want the gadget to go and when to do it. Different messes get different modes, making Deebot expertly effective. You can pair it up with your smart home system for an altogether advanced household. A long lasting charge means every spot will get a nice sweep.