Like GearBrain on Facebook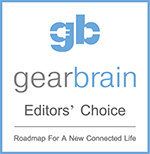 When you think of smart speakers, the Amazon Echo and Google's Nest Audio likely come to mind, or even the small, sub-$50 Nest Mini and Echo Dot variants. While these speakers are certainly smart — they have the same intelligence as any other with Alexa and/or the Google Assistant baked in — they provide mediocre volume and sound quality.
Read More:
You can always often plug these speakers into another, larger one (or connect via Bluetooth). But, if you have the budget, there are plenty of options that are not only more powerful, but are also designed to become the stylish centerpiece of any living room, bedroom or home office.
Most (but not all) of the speakers featured here work with a voice assistant like Alexa, Siri and the Google Assistant. This gives them the same web-connected, smart home-controlled intelligence as an Echo or Nest Audio, but their superior design and sound quality means they are first-and-foremost built for music. Those without a voice assistant still offer a range of wireless connectivity options, helping you stream music from wherever you like.
Here are some of the best premium smart speakers available in 2022: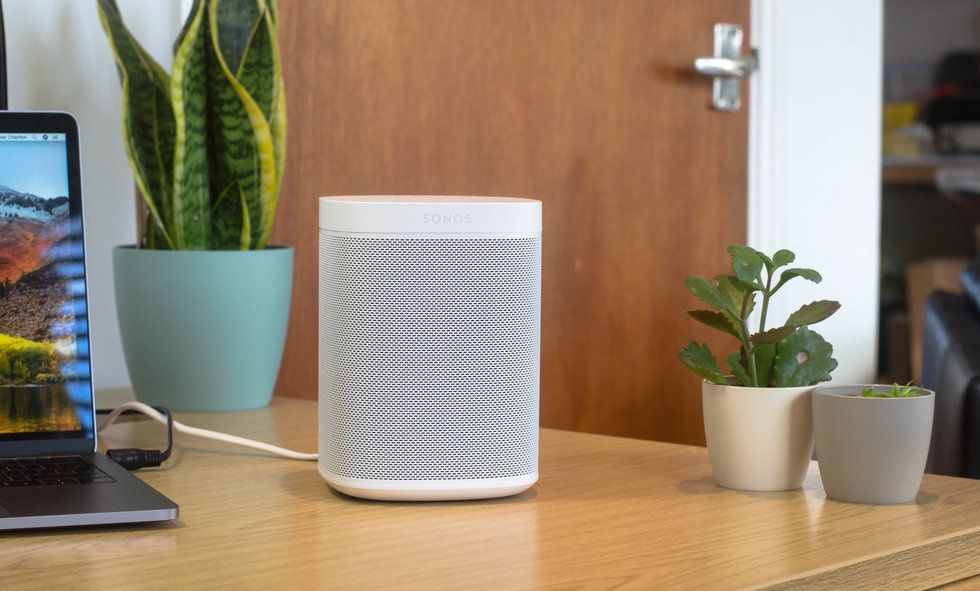 The Sonos One (Gen 2) has Alexa and Google Assistant GearBrain
Arguably the first premium smart speaker, the Sonos One (Gen 2) is one of very few speakers which can run both Alexa and Google Assistant. (Note: Amazon Alexa is built-in.) You can't have both systems listening at the same time, as you have to select one or the other in the Sonos smartphone app, but it's a useful setup nonetheless.

All Sonos speakers can be connected together to create a whole-home audio system, where you can play different music in each room, or the same through every speaker at once. Sonos speakers have access to dozens of music streaming services, plus radio stations and podcast platforms.

As for the One itself, it is a compact speaker but one that packs a good amount of power and produces great audio, even at high volume. You can wirelessly connect two together to create a stereo pair — perfect for sitting either side of your record player.
Read the GearBrain review of the Sonos One here.
Bose Home Speaker 500 - $379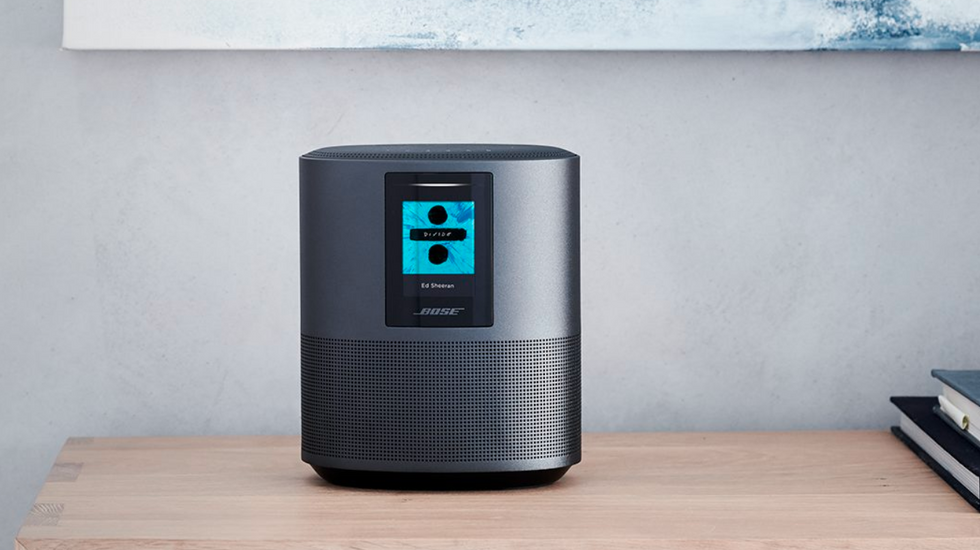 The Home Speaker 500 costs $400 and has Alexa and Google Assistant Bose
The $379 Home Speaker 500 works with both Amazon Alexa (built-in) and Google Assistant, with the Bose app letting you pick one voice assistant or the other.

The Home Speaker 500 has what Bose claims to be "wall-to-wall stereo" sound which fills a room wherever the speaker is placed, by emitting sound in opposite directions and bouncing it off the surrounding walls. Bose claims this device produces a wider soundstage than any other smart speaker at this level of the market.
There is a color display on the front that shows the album art of your music, and this is also a touch screen, acting as a way to interact with the speaker and adjust some basic settings without speaking to an assistant. Apple AirPlay 2 is onboard, along with Amazon Alexa and the Google Assistant.
The Bose also gets Wi-Fi and Bluetooth for connecting to your devices, and the Bose app includes support for Spotify, Deezer, Amazon Music and TuneIn.
Amazon Echo Studio – $200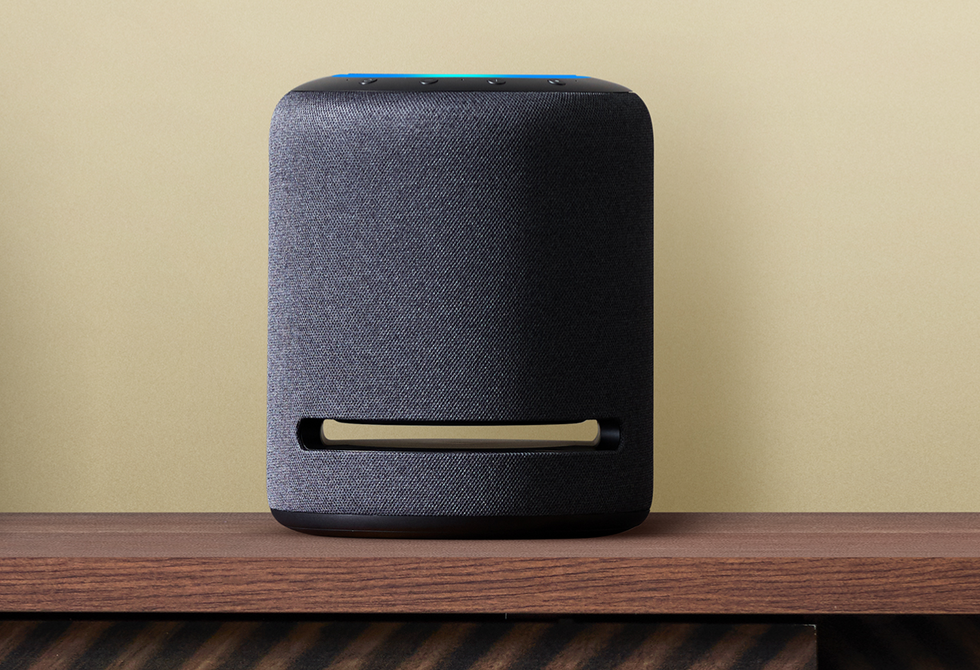 The Echo Studio is twice the price of a regular EchoAmazon
Amazon's most expensive Echo smart speaker is the Studio. It is priced at $200, or twice that of the regular Echo and four times the cost of the Echo Dot, and includes all of the same Alexa-powered features as its siblings. What sets it apart, is compatibility with Ultra HD audio and Dolby Atmos. It is packed with speaker drivers, including a pair of 2-inch mid-range drivers, one 1-inch tweeter, a 2-inch upward-firing mid-range speaker, and 5.25-inch downward-firing subwoofer.

A capable speaker on its own, the Echo Studio can also be paired to an Amazon Fire TV stick to become part of a Dolby Atmos surround sound system.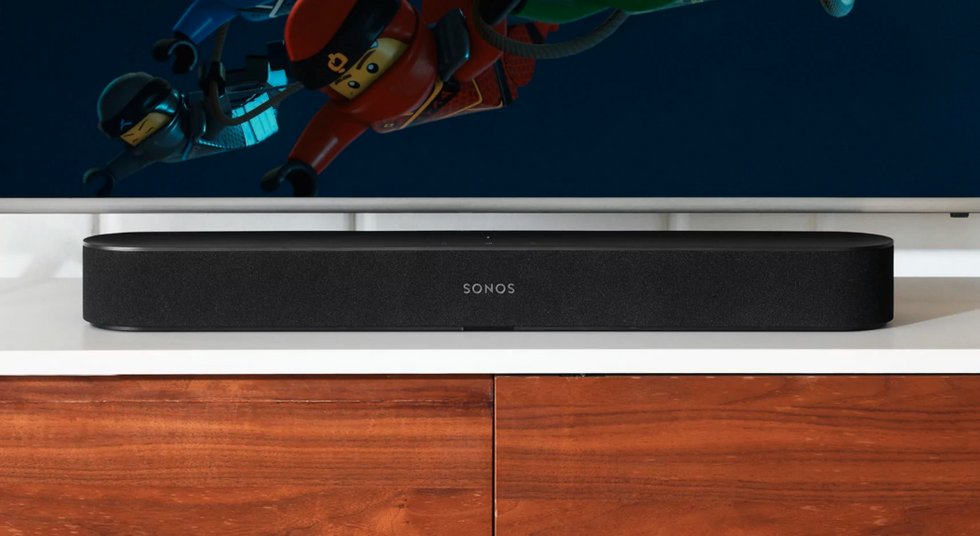 The Beam works with both Amazon Alexa and Google Assistant Sonos
A television sound bar by Sonos, the Beam (Gen 2) also benefits from being able to use either Alexa or Google Assistant. As well as being a room's main audio system, the Beam is designed to sit neatly below your television and produce high-quality audio for TV, video games and movies. And if you are an Apple user, Sonos Beam comes with Apple AirPlay 2 so you can connect your iPhone, iPad, or Mac, then ask Siri to turn it up the sound from your device.

You can connect the Beam to a whole-home audio system via the Sonos app, and pair it with two more Sonos speakers (the One, for example) to create a wireless surround sound system. Sonos also sells the more powerful (and expensive) Arc sound bar, for $899. Both the Beam and Arc are available in black and white color options. A separate subwoofer, called the Sonos Sub, is $699.
Naim Mu-so 2 - $1,690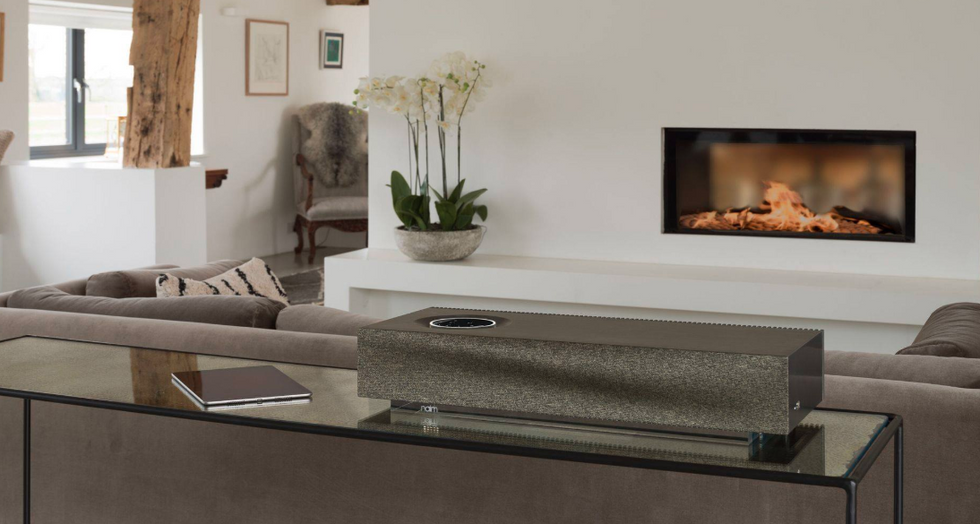 The $1,600 Mu-so 2 has no voice assistant, but offers Spotify, Tidal, AirPlay 2, Chromecast and BluetoothNaim
Naim is a British audio company best known for very high-end stereo systems with premium sound and made up from separate units and speakers. However, with its recent Mu-so speaker, the company has started making all-in-one streaming speakers, too.

The new 450-watt Mu-so 2 doesn't have a voice assistant (although the company has said it is looking into it), but does offer Spotify, Tidal, Chromecast, and Bluetooth streaming, making it smarter and more connected than anything Naim has made before. Apple AirPlay 2 support means you can control the Mu-so 2 by speaking to Siri on your iPhone.
The Mu-so offers multi-room audio similar to Sonos, and can be plugged into a TV via an HDMI cable to act as a high-end sound bar, too. Naim says some of the music streaming components found in the Mu-so 2 are shared with its $25,000 ND 55 flagship system.
You can play music on the Mu-so 2 from your phone over Bluetooth, or stream from services like Spotify over Wi-Fi, plug into a TV system over HDMI, or hook up a record player via the universal 3.5mm stereo jack input. All can be controlled with a conventional remote, or the Naim app for iOS and Android.
Naim also sells the smaller and more affordable (but similarly impressive) Mu-so Qb 2, which has a compact cube form factor, 300 watts of power and is priced at $990.
Read More:
How Naim builds smart sound systems for luxury yachts
Bowers & Wilkins Formation Wedge – $1,000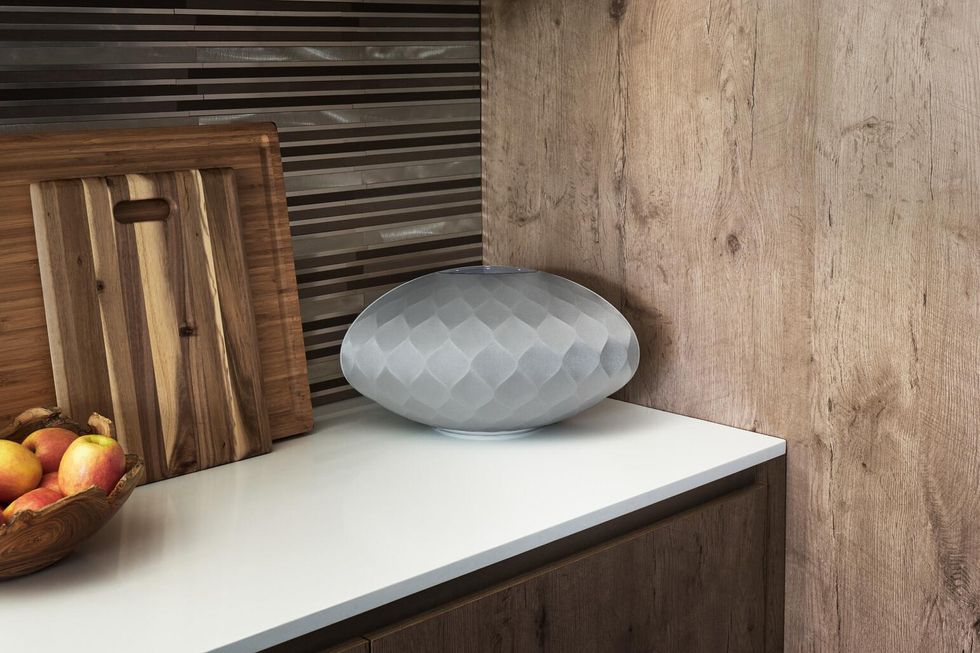 The Formation Wedge wireless speaker by Bowers & WilkinsBowers & Wilkins
The strangely-named Formation Wedge by British audio company Bowers & Wilkins (of Abbey Road fame) is a wireless speaker that lacks a voice assistant but has Wi-Fi, AirPlay, Spotify Connect and Bluetooth. It has a compact design (available in black or silver) yet promises room filling, stereo sound, and can even be tucked into a corner.

The Wedge wirelessly connects to other Foundation products, including the Bass subwoofer, Bar sound bar and Duo speaker pair.
Bang & Olufsen Beosound Level – $1,600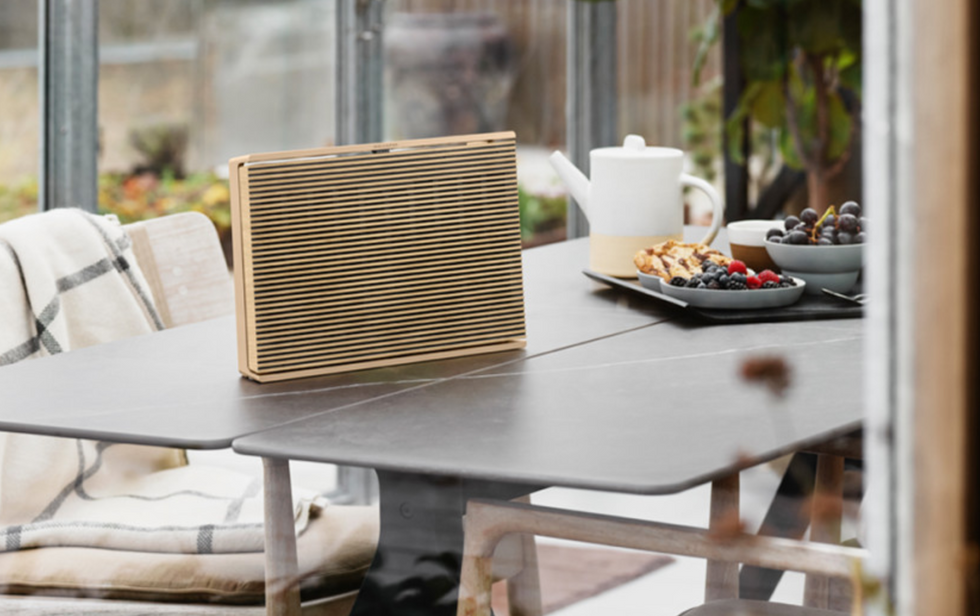 Beosound Level speaker by Bang & OlufsenBang & Olufsen
A new entry in the premium wireless speaker category is the Beosound Level by Bang & Olufsen. Available in dark grey or light oak with gold detailing, the Level is a minimalist wireless speaker with 16 hours of battery life and which is designed to be sat on a table, laid down, or even hung on a wall. It also features a modular design gaming it easier for components to be replaced and repaired, and also means that years down the line the speaker can be upgraded instead of thrown away or recycled. Google Assistant integration is included and the device houses two four-inch woofers, a two-inch full-range driver and two 0.8-inch tweeters.
Devialet Phantom II 95DB – $1,200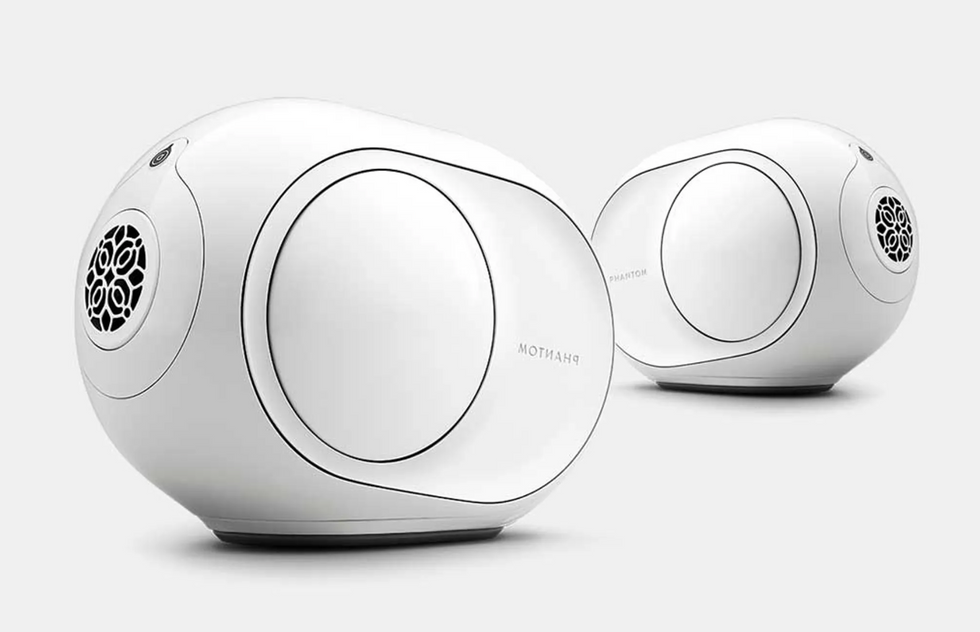 Devialet Phantom II 95DB speakerDevialet
The Phantom II by Devialet is famous for its huge 350-watt power output despite a compact size. The company promises zero distortion, saturation or background noise, a maximum volume output of 95dB, and unrivaled sound at lower volumes too. Available in black and white, the speaker has AirPlay 2 and Spotify Connect, plus Wi-Fi, Bluetooth, Ethernet and connections for optical and analogue audio cables.
Bang & Olufsen Beoplay A9 - $3,000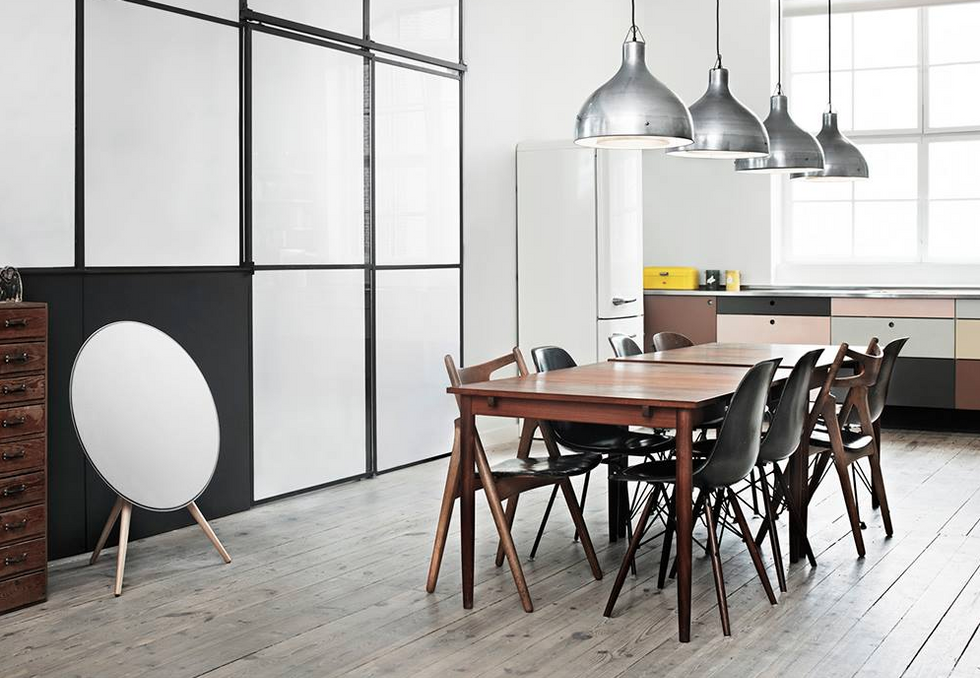 The circular Beoplay A9 makes a statement wherever you put itBang & Olufsen
A statement piece if ever there was one, the design of the Beosound A9 is a few years old now, but the internals were recently updated for its fourth generation, and now there's Google Assistant integration. The huge speaker, which actually houses seven individual drivers, is finished in Kvadrat fabric (the same as the Harman Citation range) and is offered in a range of colors.

As well as having Google Assistant baked in for voice control, the Beoplay A9 has Apple AirPlay 2 and Google Chromecast support for multi-room music streaming.
At just over 32 pounds, 27 inches across and 35 inches tall when stood on its three-legged stand, this is a huge speaker which is as much a statement ornament as it is a music system. The fabric, wood and aluminum A9 is available in black, white, "smoked oak" and with bronze detailing.
Bang & Olufsen Beosound 2 - $4,000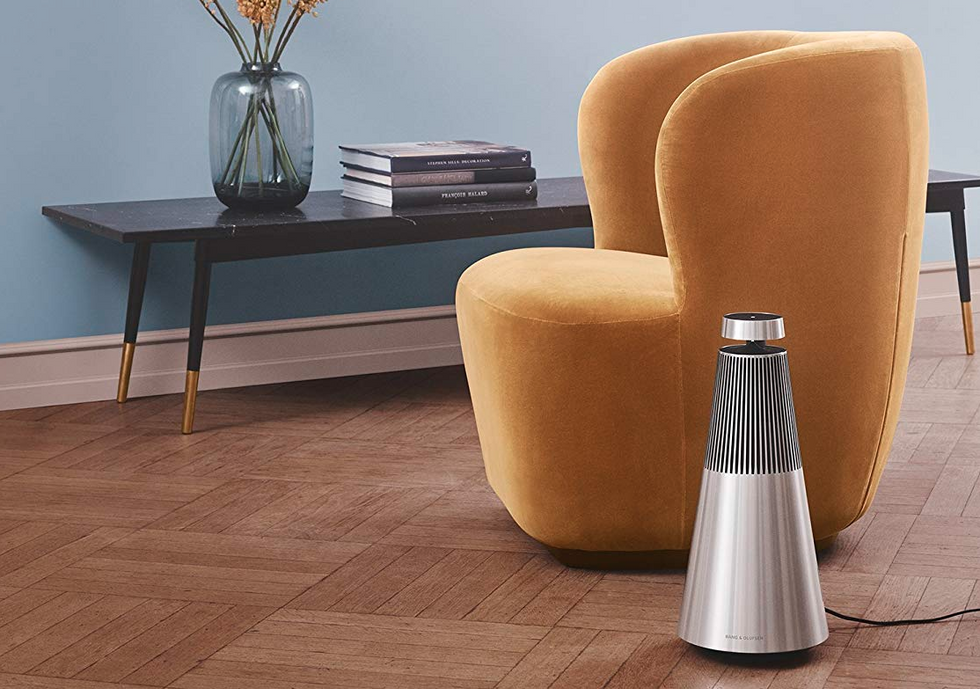 The Beosound 2 includes Google Assistant, plus Apple AirPlay 2 and Google ChromecastBang & Olufsen
This cone-shaped aluminum speaker has Google Assistant built-in, along with Google Chromecast and B&O's own Beolink Multiroom system, plus Bluetooth 4.2.

You can control music by speaking to the assistant, tapping at the Google Home app on your smartphone, or with a simple control panel on top of the device. There are also four buttons which can be programmed as shortcuts for performing certain tasks, like having the Google Assistant read out the weather forecast, or play your favorite radio station.
The BeoSound 2 also has Apple's AirPlay 2 built in, so you can ask Siri on your Apple device to control it too. Inside, there is one large, 5-inch woofer, two mid-range speakers, and a single tweeter.
Bang & Olufsen Beosound 2 Wireless Multiroom Speaker, Bronze-Tone
Check out The GearBrain, our smart home compatibility checker to see the other compatible luxury smart speaker products that work with Google Assistant, Apple HomeKit and Amazon Alexa enabled devices.
GearBrain Best Smart Speakers and Displays for Smart Homes www.youtube.com
Like GearBrain on Facebook