Bluetooth speakers come in all shapes and sizes. You can clip one to your backpack for some tunes while you hike, stick a waterproof speaker to your shower, take one out into the garden, or drop four figures on a powerhouse of a phone-controlled sound system. You can find speakers that fit almost any budget, and there is a wide range of styles and features. The one thing they have in common, of course, is Bluetooth, making it easy to play music from your smartphone, tablet, or other device.
Read More:
Bluetooth speakers under $50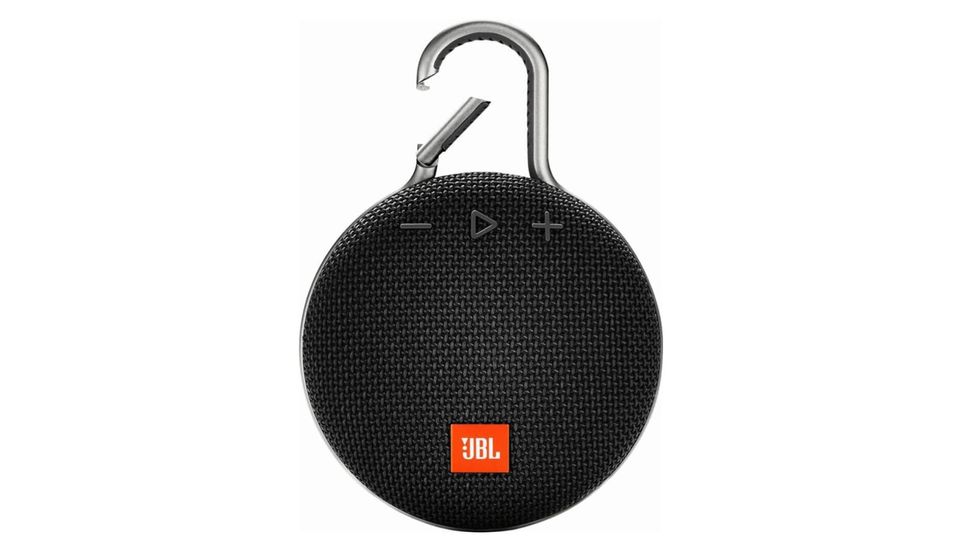 The Clip 3 is priced at just under $50JBL
JBL's expansive Bluetooth speaker range starts with the $50 Clip 3, a palm-sized speaker with integrated clip for attaching to your backpack while out on a hike. It's also waterproof, so doesn't mind being rained on, and you could even hang it up in the shower. The battery lasts for a 10 hours, says JBL, and the Clip 3 comes in a wide range of colors, including black, blue, green, red, white and a couple of camouflage options.
If you don't need the clip design of the JBL, you could try the Anker Soundcore 2, which costs $40, is waterproof, and available in black, blue and red. Anker claims the battery is good for an impressive 24 hours of playback, and if you buy two you can create a stereo pair.
Bluetooth speakers under $100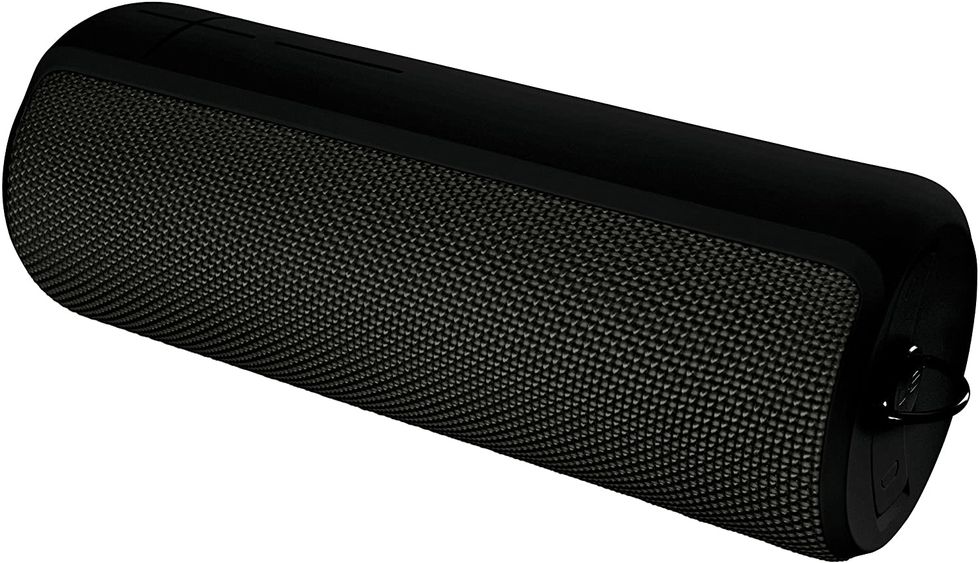 The UE Boom 2 is now under $100Ultimate Ears
Doubling your budget puts Bluetooth speakers by Ultimate Ears into reach. The second-generation Boom 2 is a portable Bluetooth speaker that is water- and shock-proof. It is available in a wide range of colors, promises 360-degree sound, and has an integrated tripod mount with a hook for attaching it to your bag – or indeed, raising it off the ground on a tripod.
The Boom 2, which has up to 15 hours of battery life, can currently be bought for just under $100 – or even $75 if you opt for a refurbished model – while the newer Boom 3 is priced at $120.
An alternative at the sub-$100 price point is the JBL Charge 3, which previously cost $150, is waterproof, available in several colors, and has 20 hours of battery life.
Bluetooth speakers under $200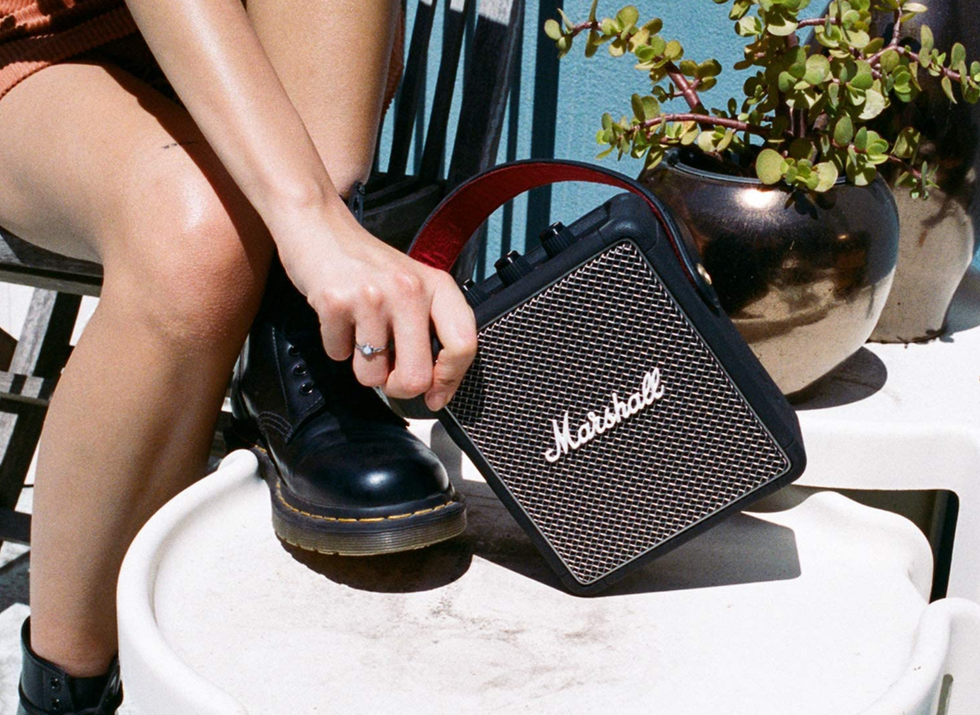 Marshall Stockwell II Bluetooth speakerMarshall
Most Bluetooth speakers look fairly uninteresting, but that couldn't be said of the $170 Marshall Stockwell II. Styled to look like a much larger amplifier, the Stockwell II was recently reduced from $250, offers 20 hours of battery life, and comes with the latest Bluetooth 5.0 wireless technology.
There's also IPX4 water and dust resistance, and the look is completed by a set of analogue knobs to adjust volume, bass and treble.
A more subtle alternative is the Bose SoundLink Mini II. Now available for half price ($150 down from $300), the speaker is compact but promises string sound performance, and the usual pumping bass Bose systems are known for. Battery life is a modest 10 hours.
For just over $200, the Denon DSB-250 Envaya is a solid option, with a compact design but powerful sound and 13 hours of battery life.
Bluetooth speakers under $500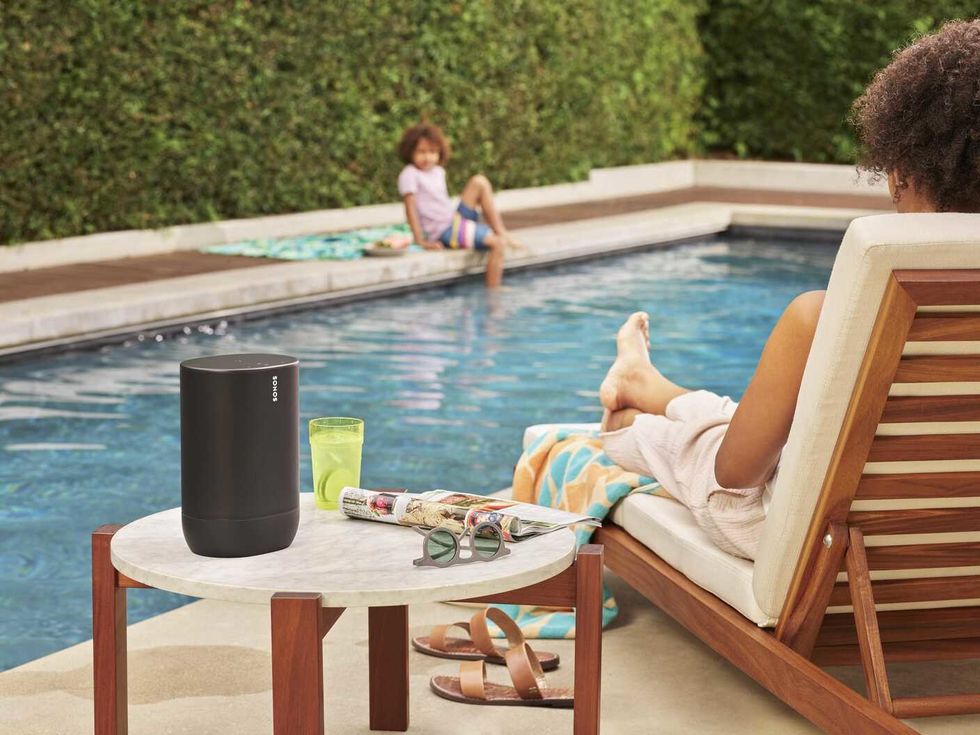 The Sonos Move has Wi-Fi for indoors and Bluetooth for outsideSonos
Sonos announced its first Bluetooth speaker, the $399 Move, in 2019. Designed for indoor and outdoor listening, the Sonos Move connects via both Wi-Fi and Bluetooth. You can use the former indoors just like any other Sonos speaker, plus access to Apple AirPlay2, Amazon Alexa and Google Assistant.
Take the Sonos Move outside (or away from the home) and switch to Bluetooth, when it works just like any other wireless speaker, with a 10-hour battery life. It has IP56 water and dust resistance, making it weatherproof.
Another Bose option, and this time it's the $299 SoundLink Revolve+, a powerful Bluetooth speaker with 16 hours of battery life, an aluminum body with IPX4 water and dust resistance, and the ability to create a stereo pair if you buy two.
Bluetooth speakers under $1,000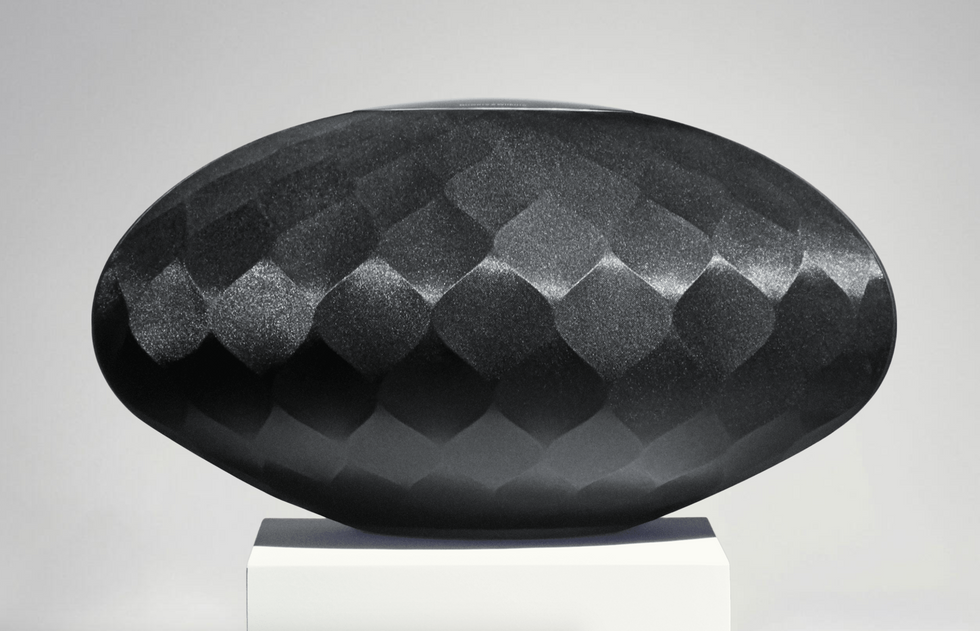 The Formation Wedge is a premium Bluetooth speakerBowers & Wilkins
At this price point, you might want to consider broadening your horizons behind Bluetooth. That isn't to say Bluetooth isn't a useful feature of any speaker, but audiophiles will tell you that sound systems at this price should be fed using a cable, or a higher-bandwidth Wi-Fi connection to a high-quality streaming service like Tidal or Amazon Music HD.

Regardless, there are still plenty of options that are hugely powerful, great looking, and with Bluetooth (as well as Wi-Fi and physical connections, too. It should be added that few of these are battery-powered, due to their power demands.
The second-generation Qb from British audio company Naim is a compact cube (hence the name), but pushes out 300 watts of audio power, and includes Wi-Fo, AirPlay 2, Ethernet, and access to a wide range of streaming services. And Bluetooth. The Qb is priced at $899.
Bowers & Wilkins Formation Wedge
Also priced at $899 is the Bowers & Wilkins Formation Wedge, a powerful and high-quality speaker that offers Spotify and AirPlay over Wi-Fi, plus Bluetooth. The speaker is available in black or silver.
Bluetooth speakers over $1,000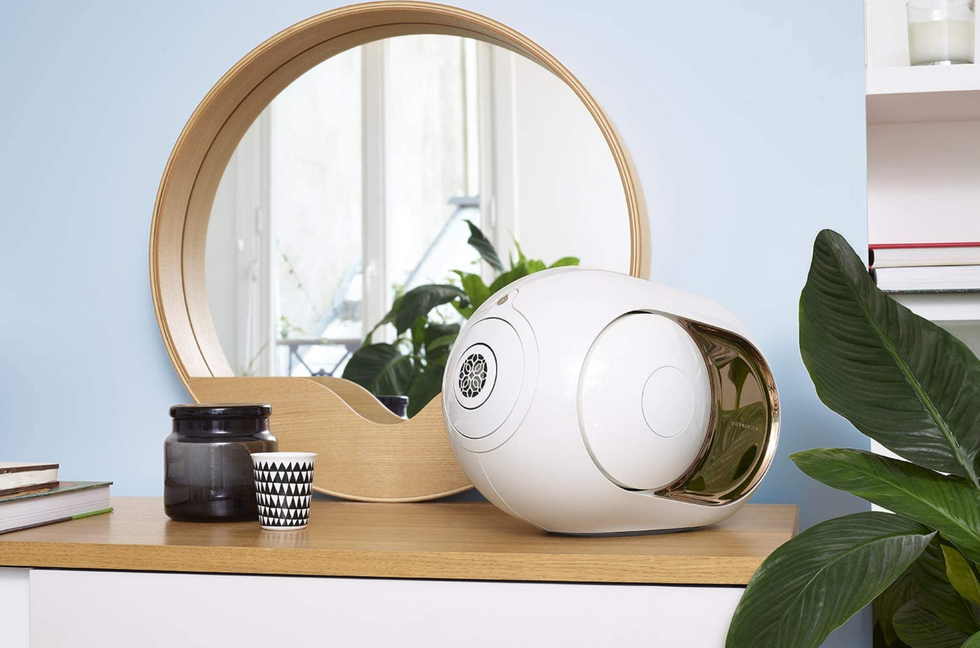 The Gold Phantom has an extraordinary 4,500 watts of powerDevialet
Now we're into the Premier League of Bluetooth speakers. These offer huge power, room-filling sound, a wide range of features and connectivity options, and often a design that makes them a talking point of any room.

One of our favorites sees us return Naim and the Mu-so 2, which costs $1,600. The speaker doesn't yet offer a voice assistant (although the company says it is looking into it), but does offer Spotify, Tidal, Chromecast, and Bluetooth streaming, making it smarter and more connected than anything Naim has made before. Apple AirPlay 2 support means you can control the Mu-so 2 by speaking to Siri on your iPhone.
The Mu-so offers multi-room audio similar to Sonos, and can be plugged into a TV via an HDMI cable to act as a high-end sound bar, too.
Bang & Olufsen Beosound A9
Alternatively, you could try the $3,000 Bang & Olufsen Beosound A9. Its design is a few years old now, but the internals were recently updated for its fourth generation, and now there's Google Assistant integration. The huge speaker, which actually houses seven individual drivers, is finished in Kvadrat fabric and is offered in a range of colors.
As well as having Google Assistant baked in for voice control, the Beoplay A9 has Apple AirPlay 2 and Google Chromecast support for multi-room music streaming.
Finally, we have the $2,990
Devialet Gold Phantom
. Quite possibly the most powerful Bluetooth speaker ever made, this has a staggering 4,500 watts of audio power, which is good for 108 db. Connectivity options include Wi-Fi, AirPlay, Spotify Connect and Bluetooth, and you can connect several together for whole-house music.
Devialet Gold Phantom - High-end Wireless Speaker -4500 Watts - 108 db