A lot of fun can be had when building a smart home, especially when it comes to lighting, music, entertainment and voice assistants. But the industry also has a more serious side: home security and surveillance.
Here, the smart home industry proves it is a true force for good, and not just an excuse to have Alexa do whatever you ask.
As you might expect, there are a lot of options to explore.
Do you want a system that is both installed and monitored by professionals? Would you like to fit the equipment yourself, but rely on the pros to monitor it 24/7? Or, if you are on a tighter budget would you like a system that is entirely off-the-shelf and affordable for most consumers, but lacks professional monitoring?
Once you have answered that question, you next need to consider your budget and work out what brand and system is right for you. Below, we have outlined each of those three system types, plus a section on dedicated home surveillance systems at the end of the article.
Within each section, we have highlighting options for you to consider, with a quick note to explain why we feel they rise above their rivals.
Let's get started...
Professionally installed and monitored security systems
These options are installed by professionals and monitored remotely 24/7, just like a more traditional alarm system. But what they also have is smart home intelligence, with the ability to work in conjunction with a wide rage of connected devices, like your existing smart thermostat, or a new smart door lock.
This is the most expensive option for smart home alarm systems, but offers a complete solution and often comes from companies with huge experience in the security industry.
Vivint - For smart home integrations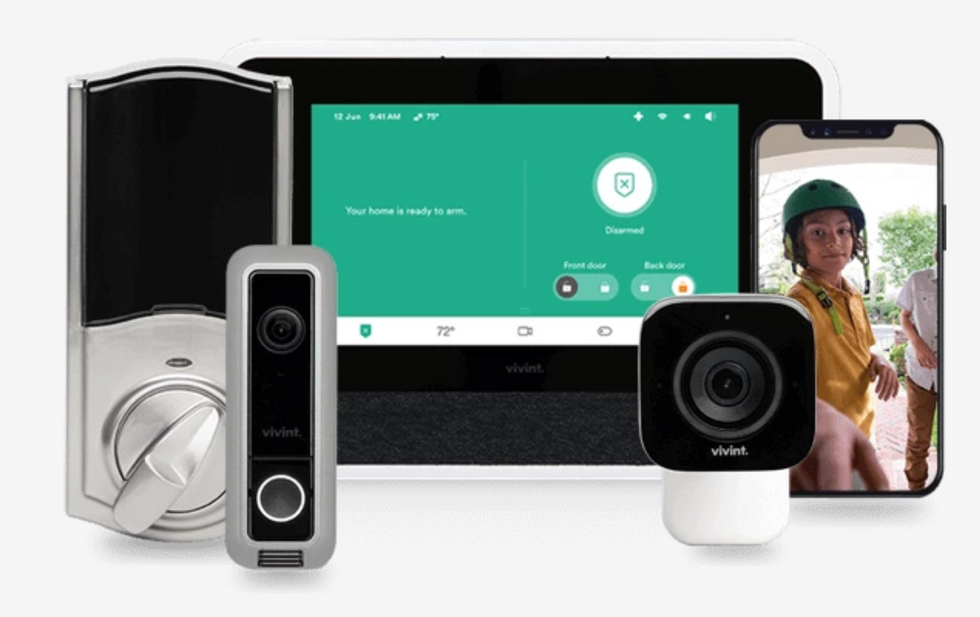 The Vivint system mixes its own products with many othersVivint
Vivint offers a complete smart home security system. It is professionally installed and monitored 24/7, and includes cameras, doorbell cameras and a garage door controller. It also works with a wide range of Z-Wave smart home products from other companies, including Yale door locks, Hue light bulbs, and Nest devices, like thermostats and smoke alarms.

The Vivint smart home system can be controlled from the company's own wall-mounted touchscreen displays, but also has a smartphone app and works via voice control with Alexa and Google Assistant.
Read More:
ADT - For industry-leading experience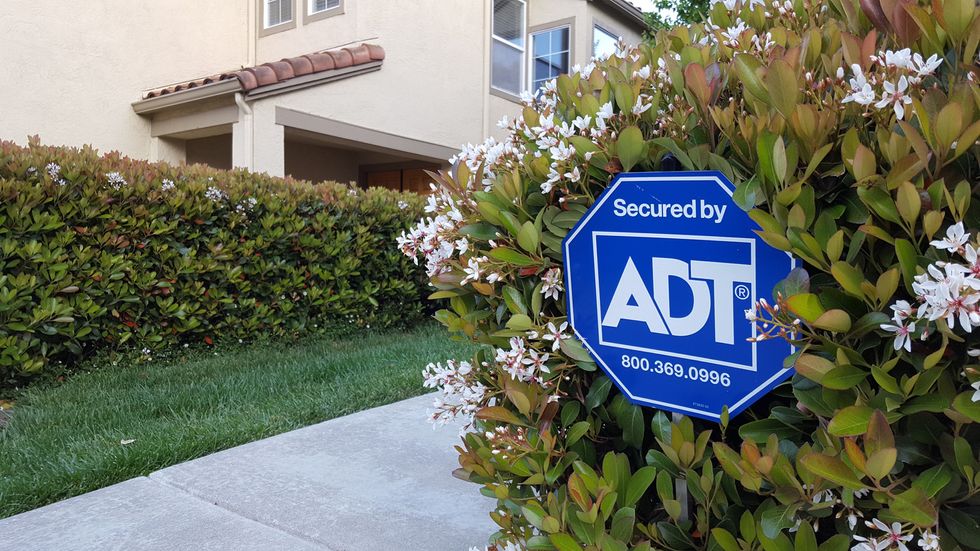 ADT systems include Amazon Alexa support Getty Images
ADT is over 145 years old and a familiar name in the security industry. If you want a professionally fitted and constantly monitored home security system, there are three basic packages to pick from. 'Traditional' includes monitoring, burglary detection and fire, flood and carbon monoxide detection.

'Control' takes these features and adds a fob for remote arming and disarming, plus control of a range of smart home devices via the ADT Pulse smartphone app. Lights, locks, the garage door and your thermostat can be controlled by the app - remotely or while at home - and the system works with Amazon Alexa.
The 'Video' package takes all of this and adds security cameras which records video when motion is detected. A live view of the camera can be seen at any time through the smartphone app.
Read More:
Control4 - For a comprehensive smart home and security system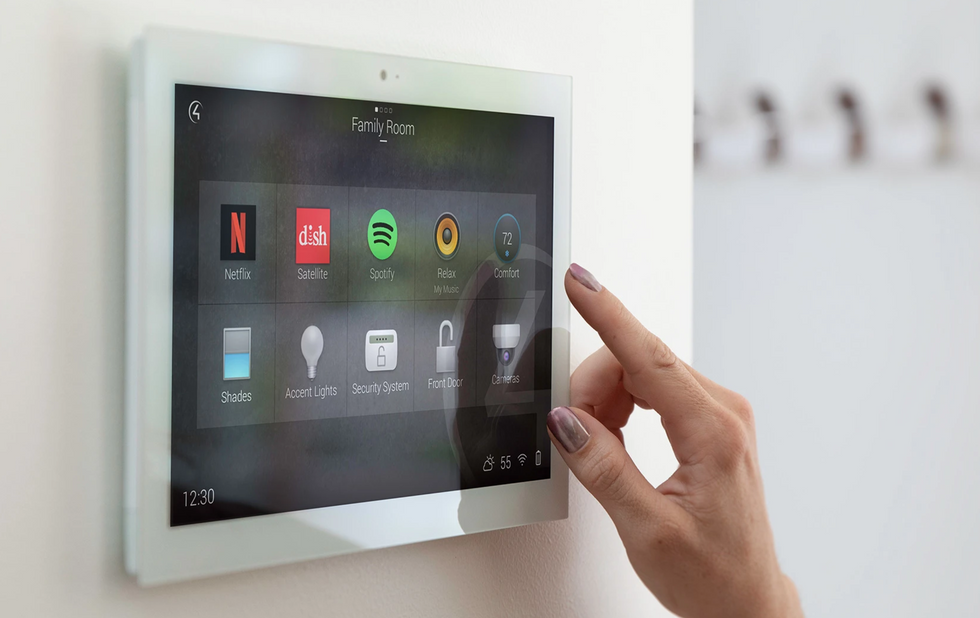 Wall-mounted Control4 touchscreen Control4
Another whole-home option, Control4 is a complete smart home and security solution that is designed to work in properties of all sizes, and can either be retrofitted or built into a new construction.

The system is controlled with Control4's own operating system, which lives on touch screens designed to be wall-mounted throughout the home, and is accessible via a smartphone app. This system can be used to play music, cue up Netflix, adjust the HVAC, control window blinds and lighting, view security cameras, and check on door locks.
Control4's system works with devices from a wide range of manufacturers, including Samsung, LG, Dish, Sony, Yale, Kwikset, Sonos, Somfy, Apple and Roku.
DIY smart security systems with professional monitoring
The second tier of smart home security systems require DIY installation, but offer the option of professional, 24/7 monitoring.
Abode - For versatile monitoring plans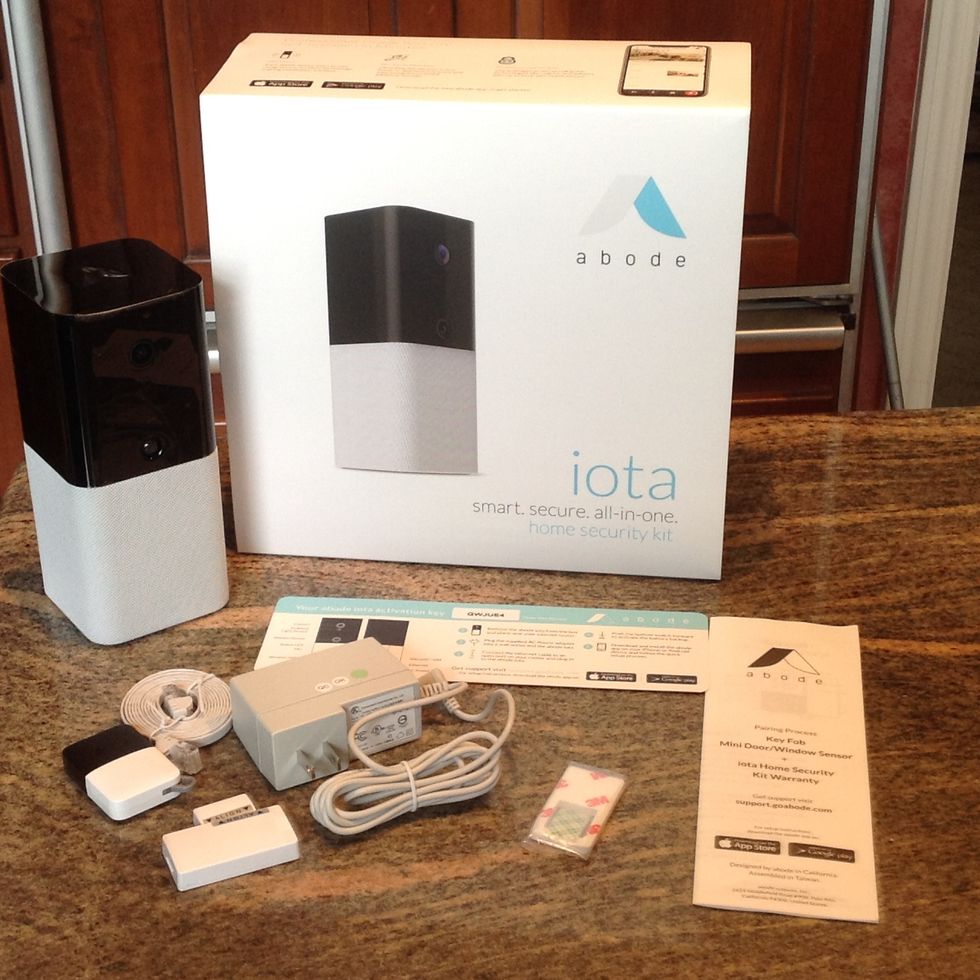 Abode iota Home Security Kit GearBrain
Abode sells several smart home starter kits, each including a wireless gateway to connect everything to, plus a range of sensors for your windows and doors.

Further sensors can be bought separately and added to your system, including ones that alert you to the sound of broken glass, and motion sensors like you'd find in a more traditional home alarm system.
Abode's system works with Apple HomeKit, Google Assistant, Alexa, IFTTT and Sonos, plus smart home devices from the likes of Hue, Ecobee, Lifx, Yals, Schlage and more. Professional 24/7 monitoring from Abode starts at $8.33 a month
Read More:
Abode Iota home security kit review
Frontpoint - For device integration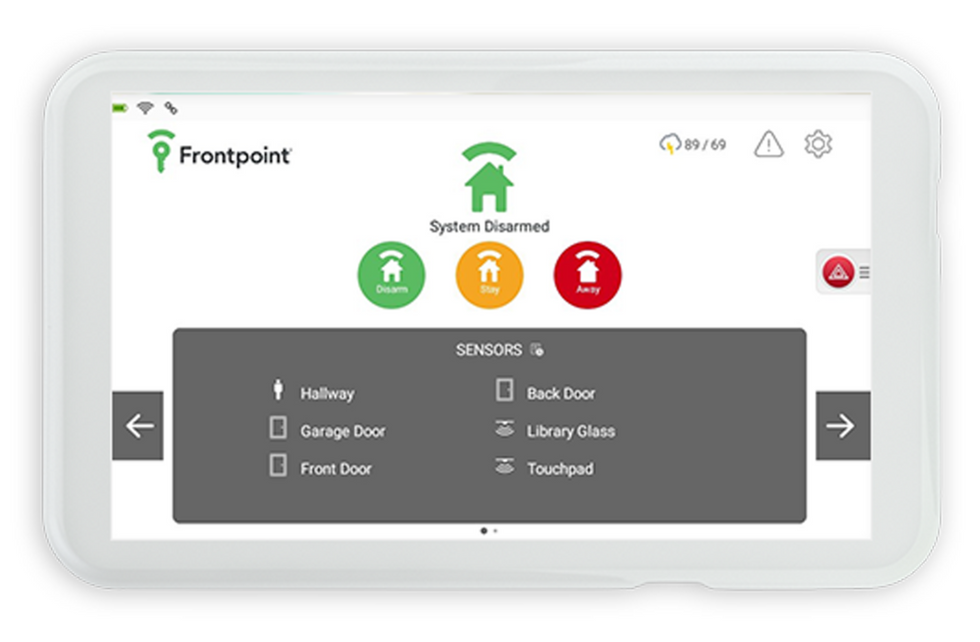 Frontpoint security touch screen controllerFrontpoint
This is another system offering professional-grade features, but which can be installed yourself. Frontpoint Security offers 24/7 monitoring (contract required), and the system gives itself a health check every 60 minutes to make sure everything is working properly. There's a smartphone app, an Apple Watch app, and Amazon Alexa support for voice control, plus a touch screen control panel for arming and disarming the system.

Frontpoint's systems can include door and window sensors, motion sensors, flood and carbon monoxide sensors, and even sensors to detect when the glass of a window is smashed. The Frontpoint app also gives you control of Z-Wave smart home devices like lights and smart plugs. A cellular connection and backup battery complete this system.
Blue by ADT - For price and ecosystem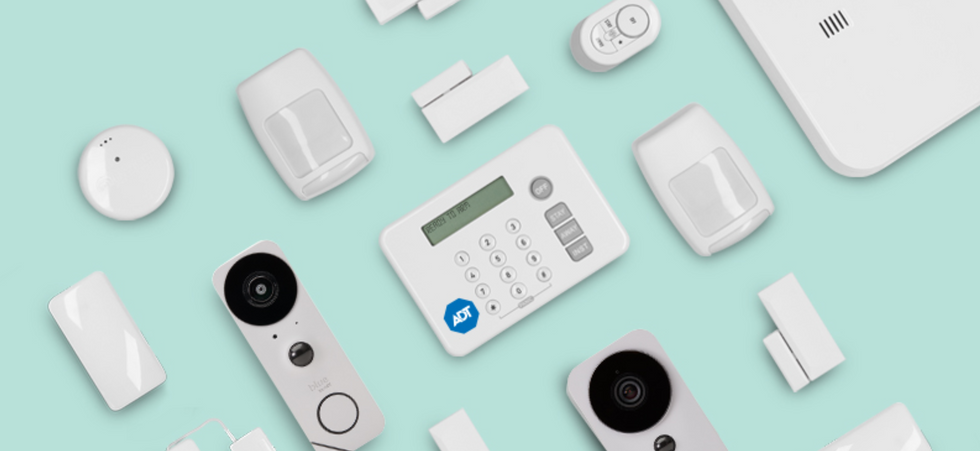 Blue By ADT starter kitADT
Launched in January 2020, Blue by ADT is the result of the 146-year-old home security company acquiring Lifeshield in 2019. Unlike ADT's other security products, this is a DIY option for those on a smaller budget, or who want to customize their security.

Blue by ADT offers self-monitoring as standard, but professional monitoring can be added for a monthly fee. The system includes security cameras with facial recognition, and they can hook up with Amazon Alexa, Google Assistant, Apple HomeKit and IFTTT.
Kits are available, which include a camera plus door, window, motion, glass break, flood and fire sensors to help you build up a complete system.
Simplisafe - For customization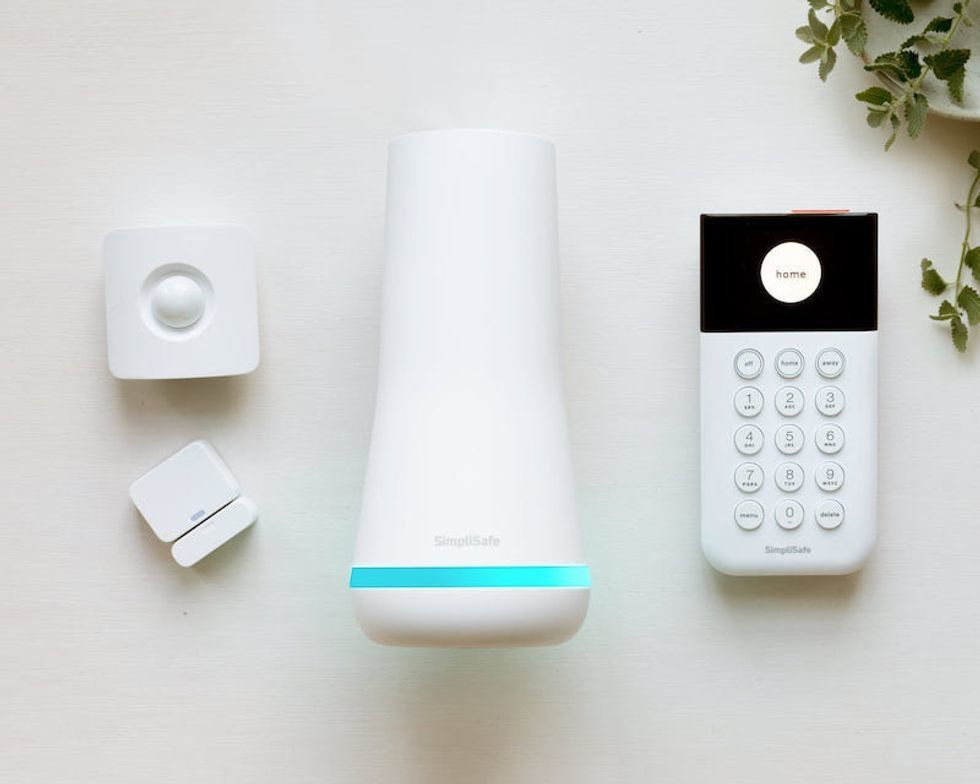 Simplisafe security system SimpliSafe
Simplisafe is a mix-and-match smart home security system with option professional monitoring. Its value lies in its flexibility, and how it continues to work during internet or power outages.

The system is controlled via a central base station, plus there is a wall-mounted keypad for arming and disarming the system, a security camera, and the usual range of door, window, motion, glass and water sensors, plus a panic button and remote keyfobs.
Simplisafe works with Alexa and Google Assistant, and it is hoped Apple HomeKit compatibility will be added later.
Read More:
DIY smart security systems without professional monitoring
The third tier of smart home security systems looks at products suited to buyers on a budget, or who aren't quite ready to invest in a comprehensive, house-wide system with professional monitoring.
Instead, these options are cheaper, simple to install and configure, but rely on your monitoring them yourself.
Wyze - For buyers on a budget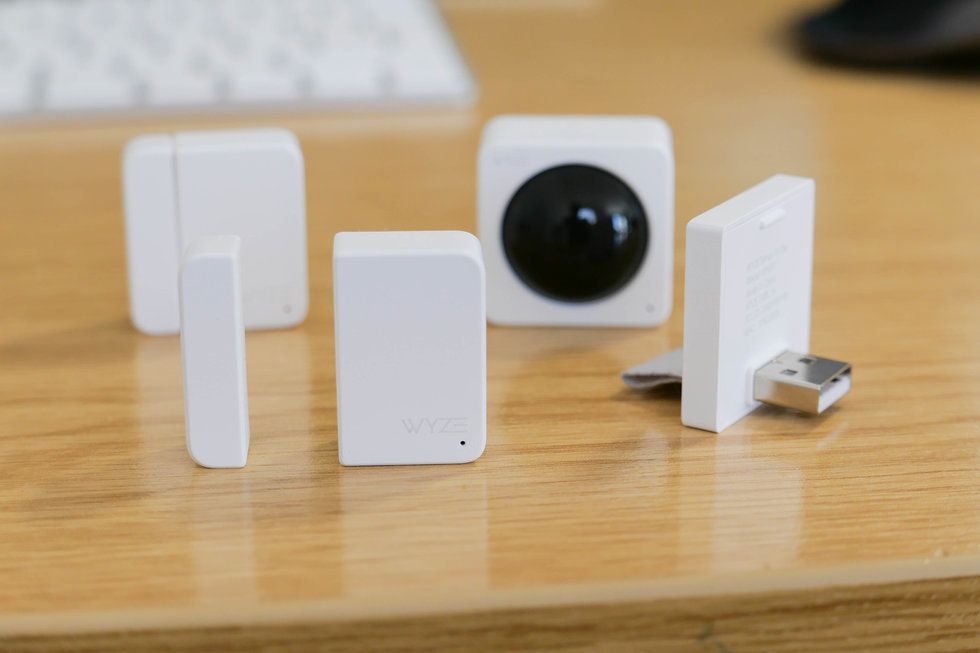 The Wyze Sense kit costs just $20 GearBrain
You can build a Wyze security system, with an HD camera, door and window sensors, and a motion sensor, for just $40. The camera is half of that cost and Wyze's sensor starter kit is the other $20, making this an excellent low-cost option for buyers on a budget.

There's no waterproofing here, so this is strictly an indoor-only option, but we think Wyze products look good, are easy to set up and use, and the camera's performance is surprisingly good for the price. Wyze products work with Alexa, Google Assistant and IFTTT, but Apple HomeKit support is missing.
Wyze doesn't have the option for professional monitoring. But you can store recorded footage either on a microSD card slotted into the camera, or on the company's free cloud storage platform.
Read More:
Honeywell security starter kit - For an all-in-one solution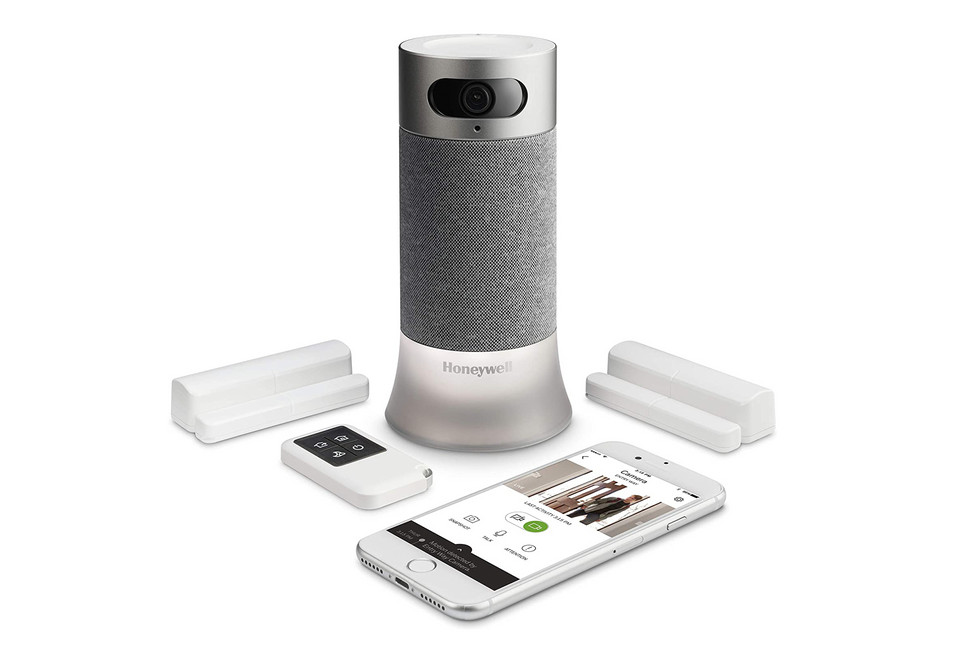 Honeywell smart security starter kitHoneywell
This starter kit from Honeywell comes with a base station that doubles as an indoor security camera, plus a pair of magnetic door or window sensors that alert you when one is opened unexpectedly, and a key fob for arming and disarming the system.

The focus here is on simplicity and a quick, easy setup that provides you with a system for protecting your home with help from a camera and subtle sensors. It can be connected to Z-Wave smart lights to provide extra functionality, and there is integration for Alexa for voice control.
Honeywell Smart Home Security Starter Kit
Nest Secure - For a slick smart home experience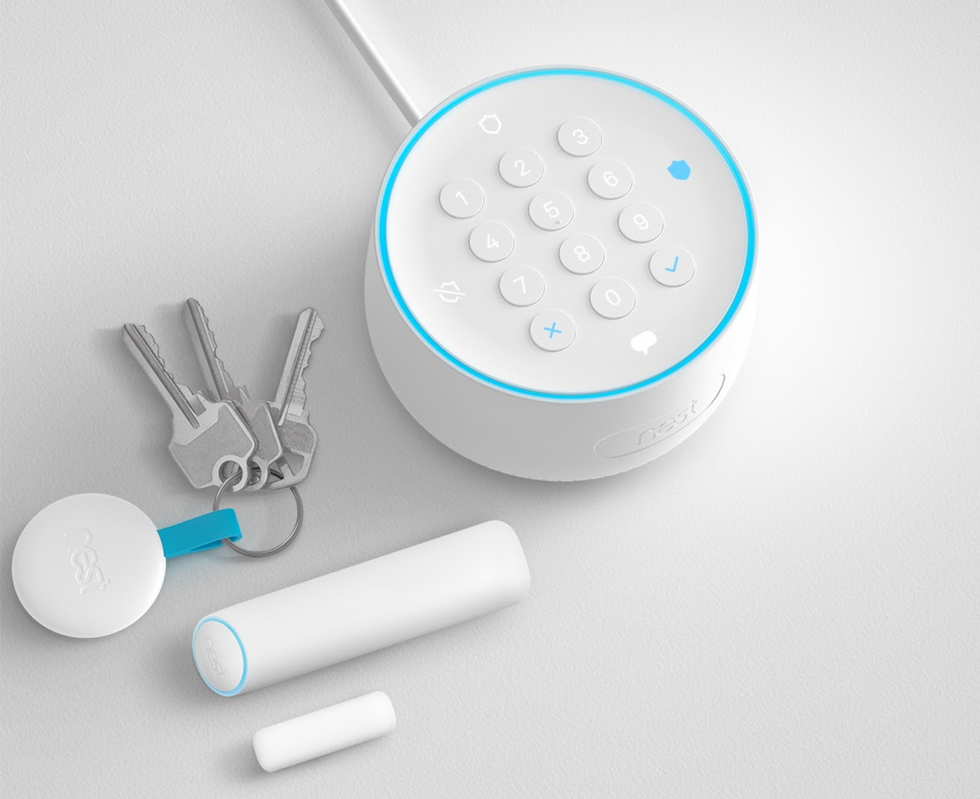 Nest Secure smart alarm systemNest
Although best known for its learning thermostat, Google relative Nest is a strong contender in the DIY smart home security space. The product range includes CO2 and smoke alarms, indoor and outdoor security cameras with artificial intelligence baked in, and a video doorbell.

The Nest Secure is the heart of the company's security offering. This is a central unit for a keypad for arming and disarming the system, plus a key fob and Nest Detect sensors for your windows and doors. These all plug into the same Nest app you might already use to control the thermostat and view your security cameras, making it a seamless experience.
Home surveillance systems
Finally, we have security systems which are primarily home surveillance systems, instead of also incorporating sensors and other devices.
These are closer to what you might have installed in your home before the smart home industry really took off. But, what they may lack in smarts and apps, they make up for by having a single focus - to provide home surveillance.
Night Owl - For a leading home security solution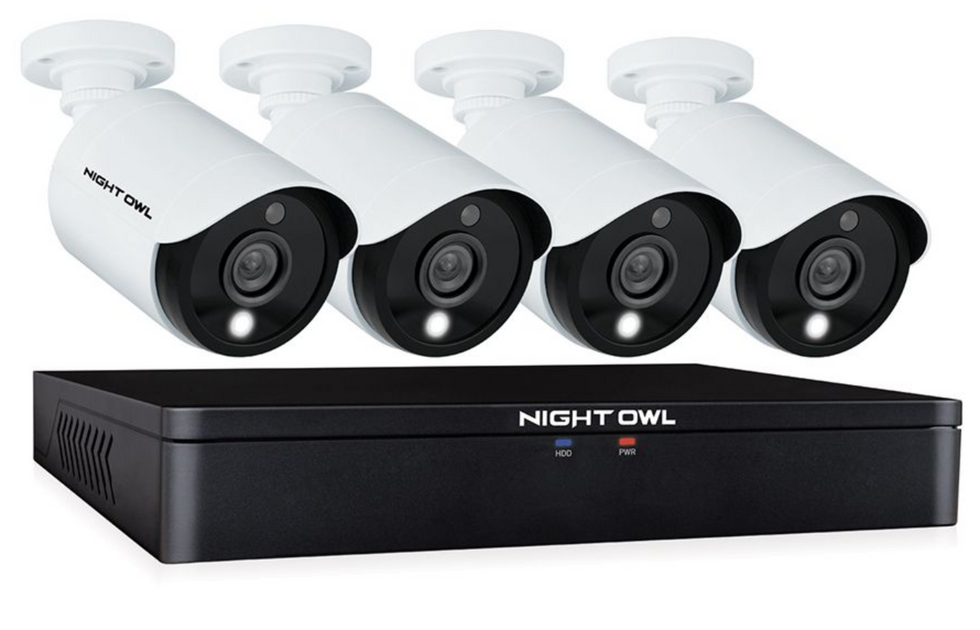 Night Owl offers a range of dedicated home security camerasNight Owl
A camera system specialist, Night Owl sells kits of indoor and outdoor security cameras. Outdoor options stream their footage to a purpose-built control unit and central hard drive, with the option to expand the number of cameras at a later date.

These cameras include night vision and person detection, and they work with the Google Assistant, so you can ask for their live video feed to appear on your TV or smart Google/Nest smart display.
Night Owl CCTV Video Home Security Camera System with 4 Wired 1080p HD Indoor/Outdoor Cameras with Night Vision and 1 TB Hard Drive
Swann - For a unique heat-sensing security system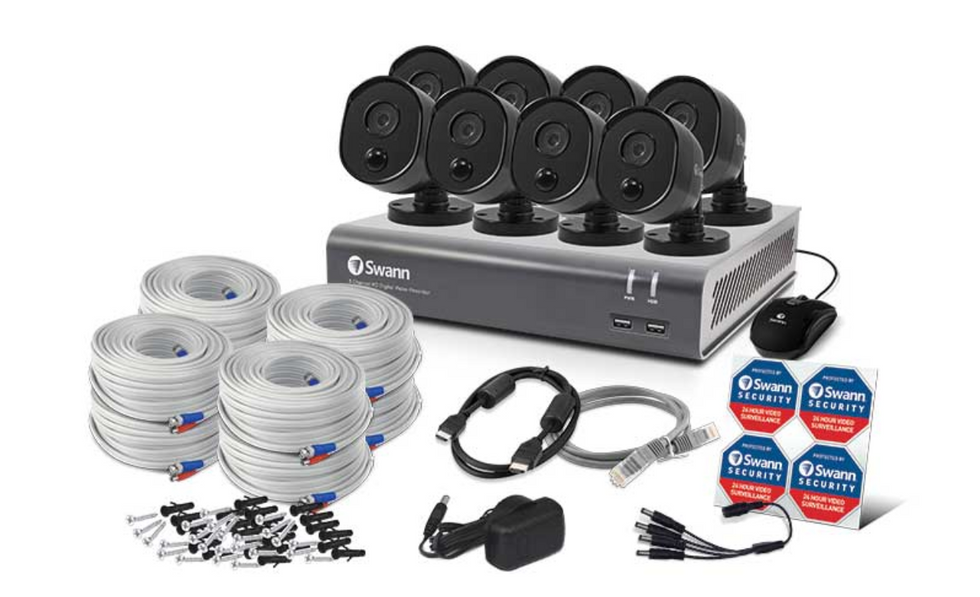 Swann security camerasSwann
Swann is also a dedicated home surveillance company that produces a range of indoor and outdoor security cameras. Some also include integrated floodlights for scaring away trespassers, and some options can even record in Ultra HD 4K video.

Although not part of a broader smart home system, Swann cameras work with Google Assistant and Amazon Alexa, and the company also sells a video doorbell.
Read More:
Check out The GearBrain, our smart home compatibility checker to see the other compatible products that work with Google Assistant and Amazon Alexa enabled devices.

Swann 8 Channel 4 Camera Security System, Wired Surveillance 1080p HD DVR 1TB HDD, Audio Capture, Weatherproof, Color Night Vision, Heat & Motion Sensing Warning Light, Alexa + Google, SWDVK-845804WL
How Vivint Smart Home Hub Works www.youtube.com