Traveling brings up a crucial question for most people today: Is there Wi-Fi? With a mobile hotspot, you can essentially bring your own internet connection with you. These devices get online the way your smartphone does — even in your car — by picking ups cellular signal and then broadcasting it to your computer, smartwatch, smartphone, or anything you want to use to get online.
You can typically rent one through a cell phone provider. You can also purchase them on your own as well. But even if you buy one, you still need to contract for the cell service that will flow through the hotspot. Think of it as buying a car — you still need to fill it up with gasoline (in most cases) before it can run.
Another key point? Because these need a cellular signal to work, a mobile hotspot isn't going to be a great solution for a rural area, such as camping in the mountains. If the location where you're going doesn't have cell service, the mobile hotspot is unlikely to help.
But if you're looking to boost your online access, and you're heading for a trip this summer and don't want to rely on your current smartphone's data plan, here are five options that you can buy on your own.
Skyroam Solis X — $179.99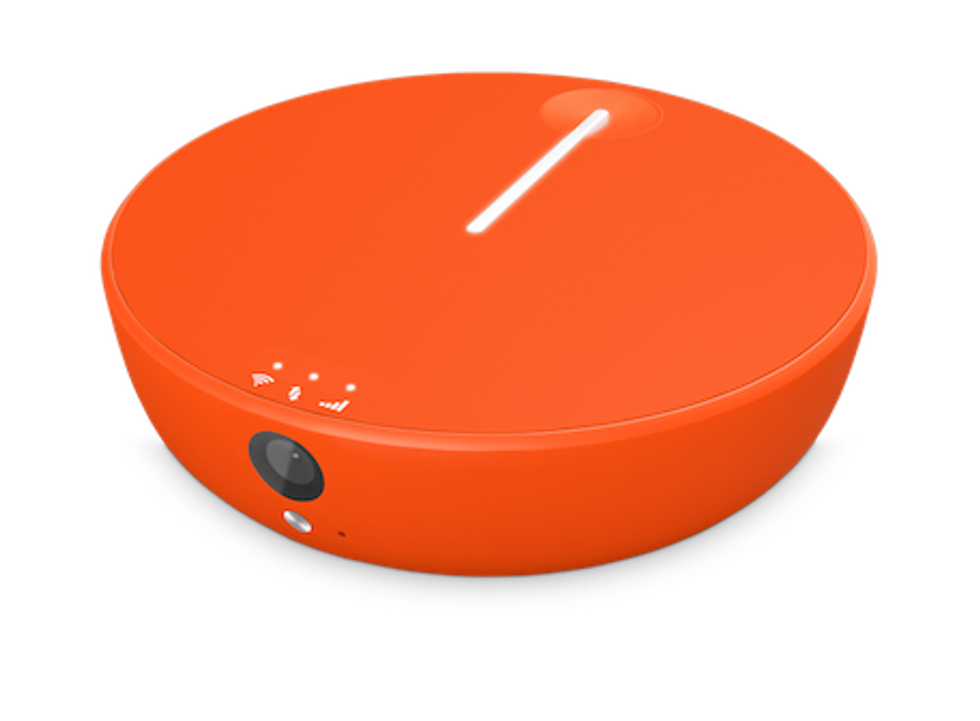 Skyroam Solis XSkyroam
This mobile hotspot has a cool shape and bright color — you're unlikely to leave this accidentally behind in a hotel room, or lose it in your luggage. The battery life is quite long, about 16 to 20 hours on one charge, a plus as you can use this an entire day (if you have enough data) without having to find an outlet for an extra boost.

The Skyroam Solis X hotspot has a 1700 mAh battery, which can double as a power bank, you can share up to 10 devices (a big plus if you're traveling with other people) and it works in more than 130 countries. It even has a camera inside so you can record and even livestream just with this little device.
Skyroam also has a deal where you can sign up for 1GB of data in the U.S. for just $3 on its website, but you can also get other deals including a $9 a day unlimited global day pass for up to 10 devices.
Verizon MiFi M1000 — $499.99 with two year plan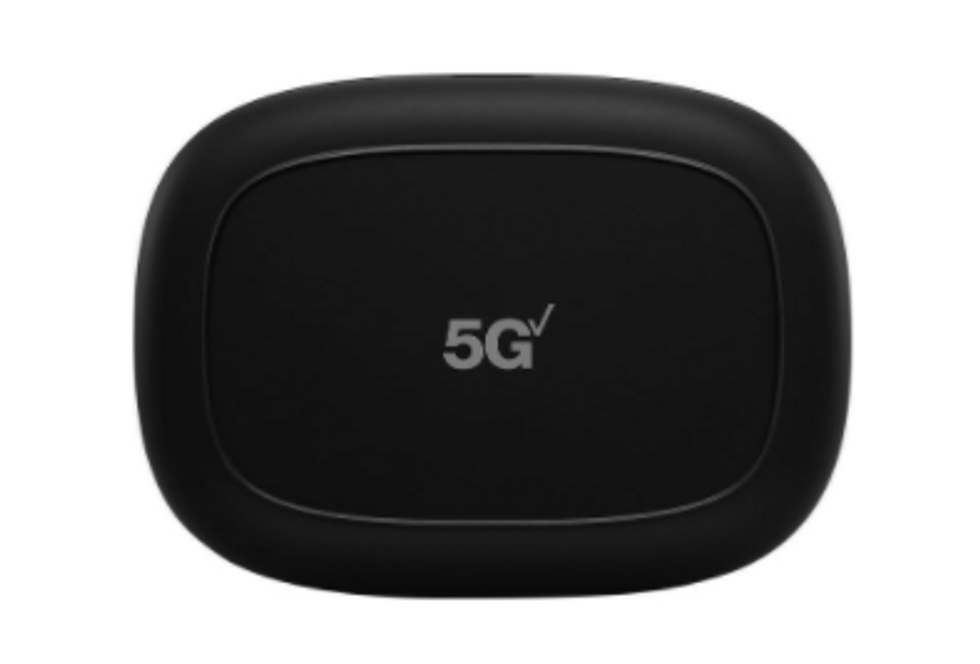 Verizon MiFi M1000Verizon
We wrote about this mobile hotspot in 2019, a 5G option which is one of the first hotspots to piggyback on this new high speed network. Because it's 5G, however, you're going to be limited on where you can take advantage of the faster speeds, as 5G is still not rolled out everywhere. The battery size is a respectable 4400mAh, and there is a USB-C and RJ45 Ethernet port if you want to tether. There's also a color touchscreen, and the hotspot supports dual-band Wi-Fi of both 5GHz and 2.4GHz bands.

You're also going to pay more for this hotspot than a typical one, as it's priced at about $650. But if you agree to sign up for Verizon's two year data plan ($30 a month if you have another Verizon phone account), you can snag one for $499.99.
Inseego Jetpack MiFi — $199.99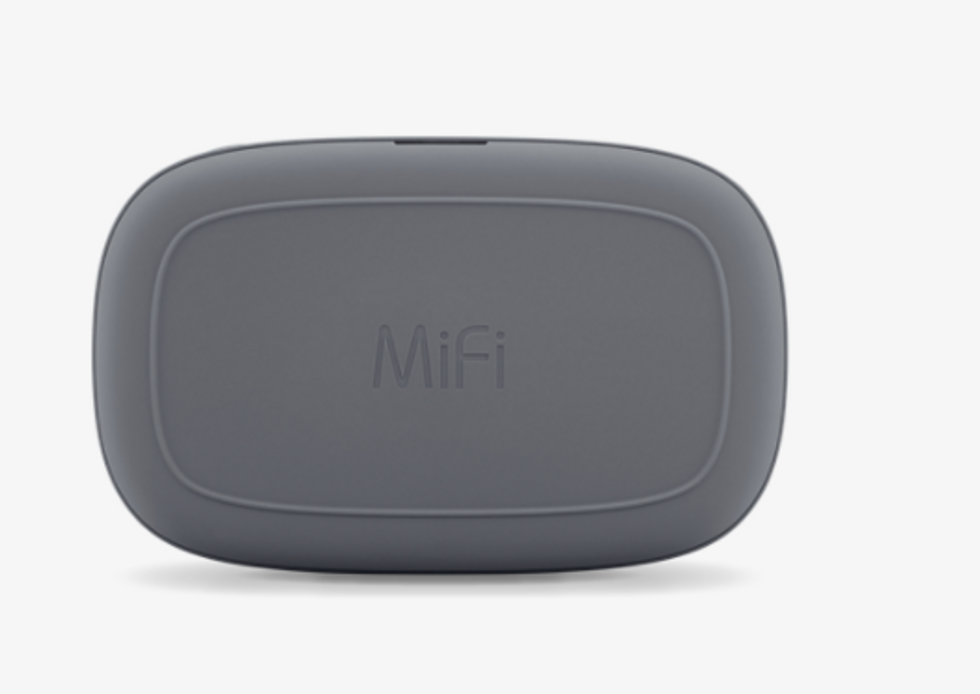 Inseego Jetpack MiFiInseego
This mobile hotspot has been around for years, and still it's a solid option. The most current version is the MiFi 8800L, for which you'll pay respectable $199.99 You get about 24 hours of use on the device through its 4400 mAh battery, it also has dual band support, and can be used around the world in more than 200 countries.

You can have up to 15 devices share on the Inseego Jetpack MiFi connection, and the hotspot can also help to charge up other gadgets too.
TP-Link M7350 — $119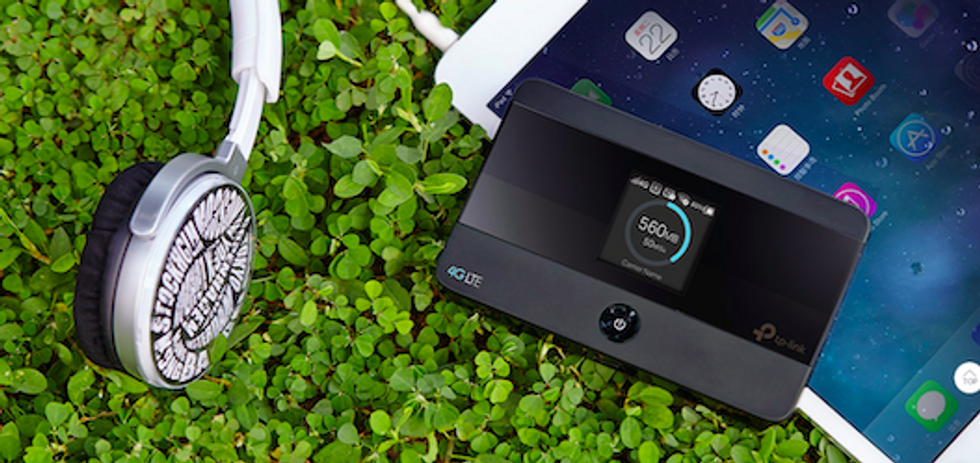 TP-Link M7350TP-Link
We like this mobile hotspot because it is pretty small — we're talking pocket sized. That size means the battery though is a bit smaller too, with just a 2000mAH battery. But the TP-Link M7350 can be recharged with micro USB cable plugged into your laptop, or itself can be used a portable charger in a pinch. You can also use up to 32GB of storage if you put a micro SD card inside. There's a screen for showing Wi-Fi status and also what's left on its batter, and you can support up to 10 devices on the hotspot.

We've seen this online for as low as $119, making it very affordable.
Sapphire T2 — $199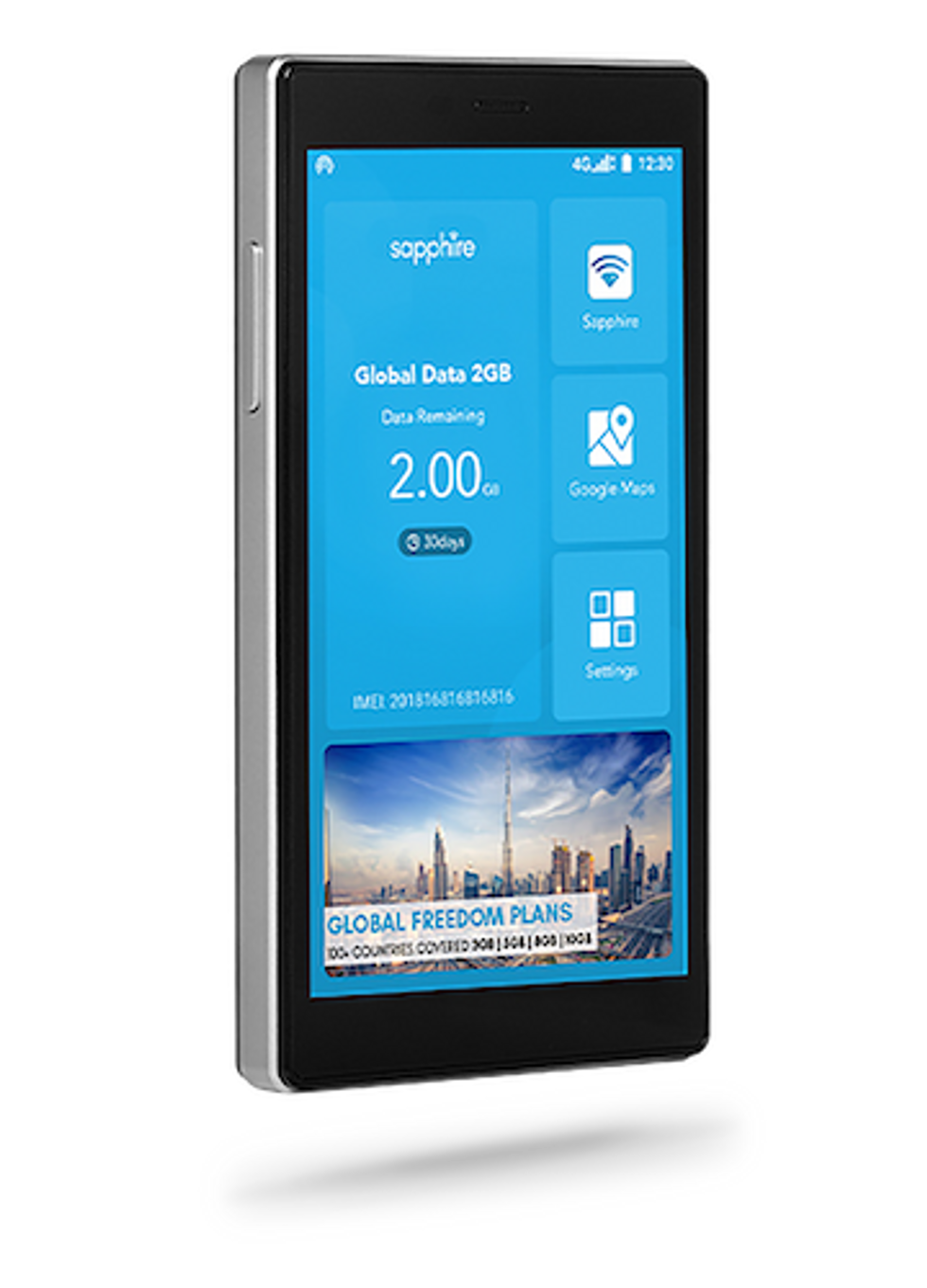 Sapphire T2Sapphire
The Sapphire T2 works in the U.S. and overseas, and it's a unique design, making the hotspot look more like a smartphone. It works on 4G LTE networks in more than 130 countries and has a 5-inch HD touchscreen, plus it comes with Google Maps and 2GB of preloaded free data. You can also use this as a power bank — the 3500mAH battery holds juice for about 12 hours.

You've also got two ports on the hotspot, one for a DC 5V-1A input and also a one for micro USB. On 4G expects about 150 Mbps download speeds and 50 Mbps upload speeds.
GearBrain Road Trip Gadget Guide www.youtube.com
Tp-link M7350 4g LTE Mobile WiFi Wireless Router/Hotspot Support to 15 Devices