Your first step in turning your home into a smart home is to buy a hub. This is the control center which tells all other devices – from light bulbs and plugs, to window blinds, speakers and the thermostat – what to do, and when to do it.
Smart home hubs range in price and complexity, from the simple Amazon Echo Dot and Nest Mini smart speakers, up to the all-inclusive Samsung SmartThings system.
Read More:
So come along, and let GearBrain explain everything you need to know about the best smart home hubs of 2020.
Amazon Echo Dot: Best smart home hub for buyers on a budget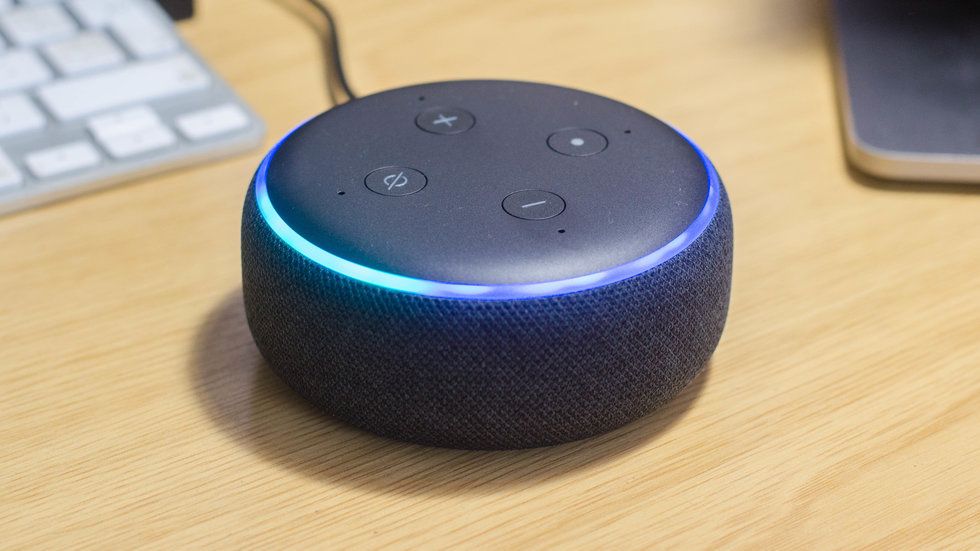 The Echo Dot costs just $50GearBrain
For this on a small budget, who don't want to invest hundreds or even thousands of dollars into their smart home right away, the $50 Amazon Echo Dot is an excellent place to start.

The Echo Dot is a smart speaker first-and-foremost, so it can be used to play music from services like Amazon Prime Music, Spotify and more. It also has Alexa, Amazon's voice assistant which can be used to answer questions, read out the news headlines and weather forecast, play games, tell jokes, buy things off Amazon, add items to a to-do list - and, of course, control smart home devices.
Any device with the 'Works With Alexa' icon on its box can be controlled by the Echo Dot, because Alexa works in exactly the same way on all Amazon Echo devices.
You can start with a couple of smart light bulbs from Philips Hue, Lifx or Ikea, then have Alexa switch them on and change their color and brightness when you ask, or automate them via the Alexa smartphone app. After this, you can hook up a Nest smart thermostat, some smart wall plug, a Ring video doorbell, and maybe even some motorized window blinds - and have Alexa control everything when you ask out-loud, or use the phone app.
The only real downside is that the Echo Dot's internal speaker is quite small and not great for playing music loudly, but you can easily hook up the Dot to a Bluetooth speaker.
If you would like better sound quality, then Amazon also sells the Echo (currently down from $100 to $70), the Echo Plus (down massively from $180 to $75) and the Echo Studio (down from $230 to $170).
If you have a similar budget to spend but prefer speaking to the Google Assistant instead of Alexa, then try the equally-priced Nest Mini. Formerly known as the Google Home Mini, this $50 speaker can act as a hub to control a huge range of smart home devices.
For a more detailed look at what devices work with Amazon Echo devices, head over to The GearBrain.
Nest Hub: Best smart home hub with a touch screen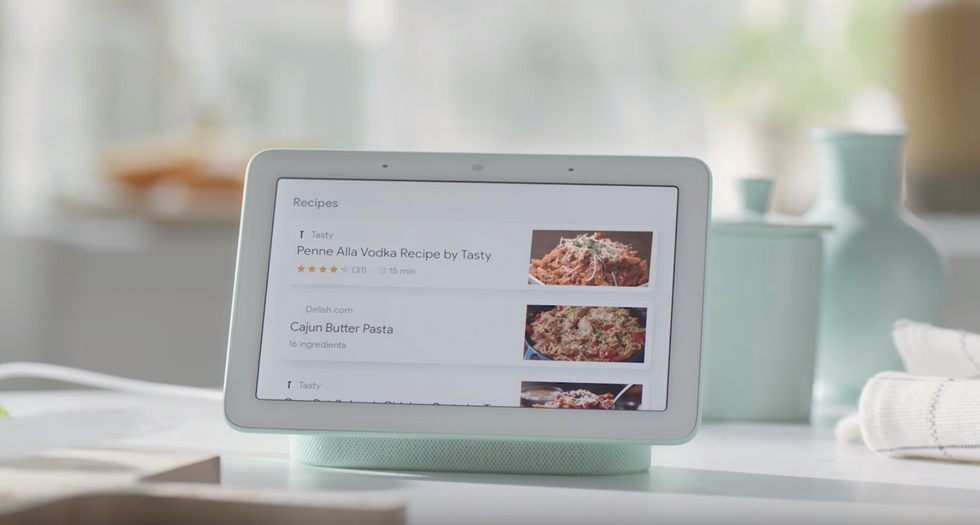 The Nest Hub uses voice and touch to control your homeGoogle
Smart displays are devices that work just like smart speakers – in that you talk to them to control things and play music – but they also feature a touch screen.

The Nest Hub (formerly called the Google Home Hub) is our favorite, and can be used to control devices either by voice or touch – the latter being particularly useful if you don't want to disturb someone who is asleep, or just don't fancy chatting with the Google Assistant. We love how the Home Hub acts like a central command unit for your home, with simple on/off and slider icons for dimming lights, adjusting the heating, and more.
We also found the Home Hub is great for when you share a house with less tech-savvy people. If they can't remember exactly how to adjust a lamp, for example, instead of working out "Hey Google, dim the lounge lamp to 30 percent", they can tap and swipe at the display, working out visually what to do.
All Google and Nest Home devices work with smart home products with the 'Works With Google Home' logo on their retail packaging. And while this isn't quite as many products as work with Alexa, there isn't much in it. Chances are, the smart home devices you want – lights, locks, cameras, doorbells etc – will also work with the Google Home Hub.
You can also use the Home Hub to view photos and watch Netflix and YouTube videos. The pricier and large Nest Hub Max also includes a camera for video calls, and which doubles as a Nest home security camera, keeping an eye on the home while you are away and alerting you to movement, or the sound of a nearby alarm and broken glass.
If you prefer to use Alexa, then Amazon also sells smart displays in the form of the Echo Show range, which is currently priced from $70 to $180 depending on size.
For a more detailed look at what devices work with Google Home devices, head over to The GearBrain.
Samsung SmartThings Hub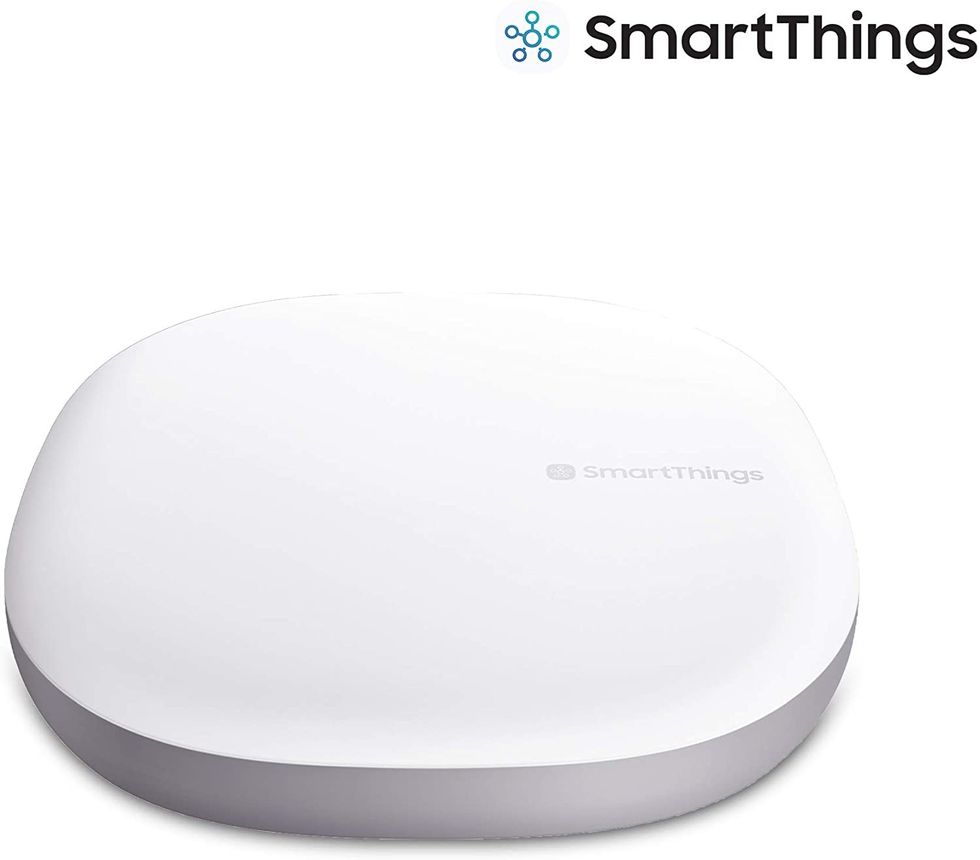 The SmartThings v3 hubSamsung
For those who want a smart home without a smart speaker and voice assistant like Alexa and Google Assistant, there is the SmartThings Hub by Samsung. This is purely a hub for connecting a huge range of smart home devices to your wi-Fi network, and does not double up as a speaker. There is also no microphone and no voice assistant.

SmartThings is instead controlled by default using an app for iOS and Android, with which routines and scheduling can be configured. The hub connects to devices using the popular Zigbee and Z-Wave smart home wireless systems, as well as Wi-Fi and Bluetooth.
As well as connecting to a huge range of third-[arty smart home devices, like lights and door locks, Samsung sells some of its own. These include water leak sensors, smart plugs, buttons, and multipurpose sensors for helping to automate your smart home.
And, should you want to use a voice assistant, SmartThings can be controlled by speaking to an Alexa or Google Assistant smart speaker or display, too.
Apple TV 4K: Best smart home hub for HomeKit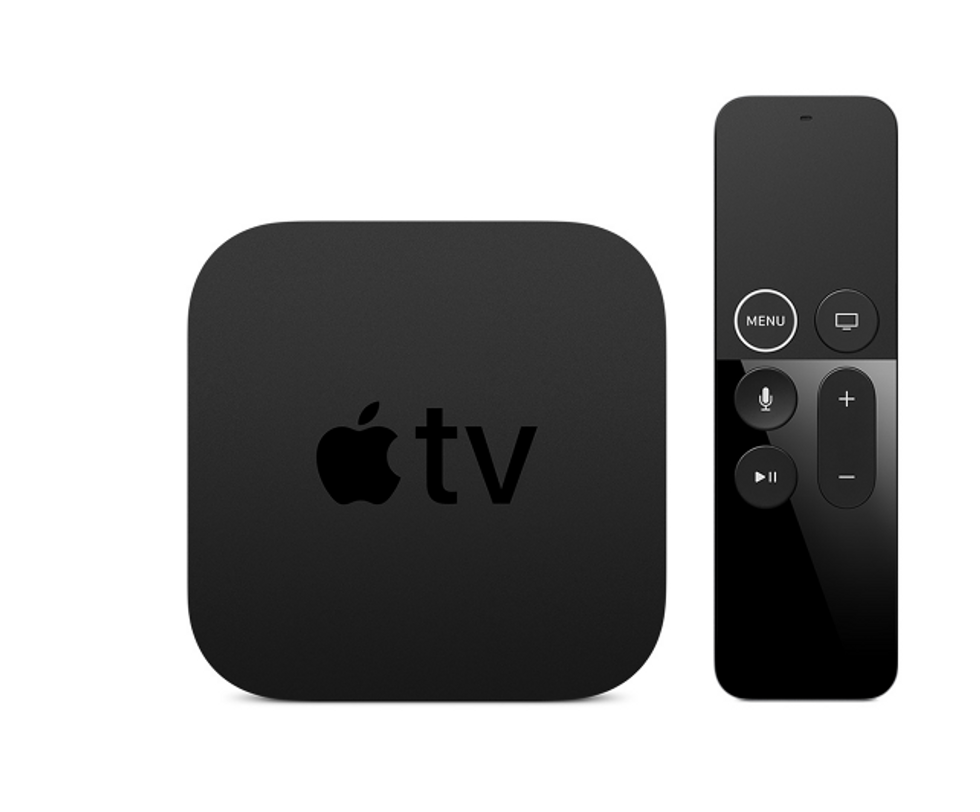 The HomeKit smart home platform can be controlled on your television with the Apple TV 4KApple
It may seem a little left-field to include the Apple TV 4K – a media streaming set-top box – in this article, but over the years it has quietly become a smart home control center.

Third-party devices made to work with Apple's HomeKit smart home platform all connect to the TV 4K, and can then be controlled via the Home app on your iPhone, iPad or Mac, or by speaking to Siri on any Apple device.
HomeKit devices might not be as common as those made to work with Alexa and the Google Assistant, but interest in Apple's system from manufacturers is growing. There are smart plugs from iHome, switches from Lutron and Ecobee, lights from Philips Hue, Lifx, Ikea and Eve, door locks from August, and thermostats from Honeywell.
Of course, the Apple TV also doubles as one of the best media streaming boxes on the market, with support for Dolby Vision and Dolby Atmos, 4K Ultra HD content, and services like Netflix. The Apple TV also turns your television screen into the central command hub for your smart home, which is pretty cool, and of course there is access to Apple TV+.
Apple's HomePod smart speaker can also be used as a smart home hub, and taps into the company's HomeKit home automation platform.
Echo Plus (2nd Gen) - Premium sound with built-in smart home hub - Charcoal
The 5 Questions To Ask Before Buying a Smart Home System - GearBrain www.youtube.com