Digital photo albums are simple to find, screens and displays that push photographs from your library to a frame in your home. Today, these screens can do more than showcase a snapshot of your last vacation, they can serve up Van Goghs, along with historic photographs, and contemporary art. Some displays are even large enough, and framed well enough, you can hang them on the wall and almost fool your neighbors.
Here are a few options, what they cost to buy, plus extra fees you may have to spend to get a Klimt of your own to hang in your living room. With museum visits out of the question right now, these smart art options may be one of the best way to surround yourself with portraits and landscapes, or whatever fine art speaks personally to you.
Meural Canvas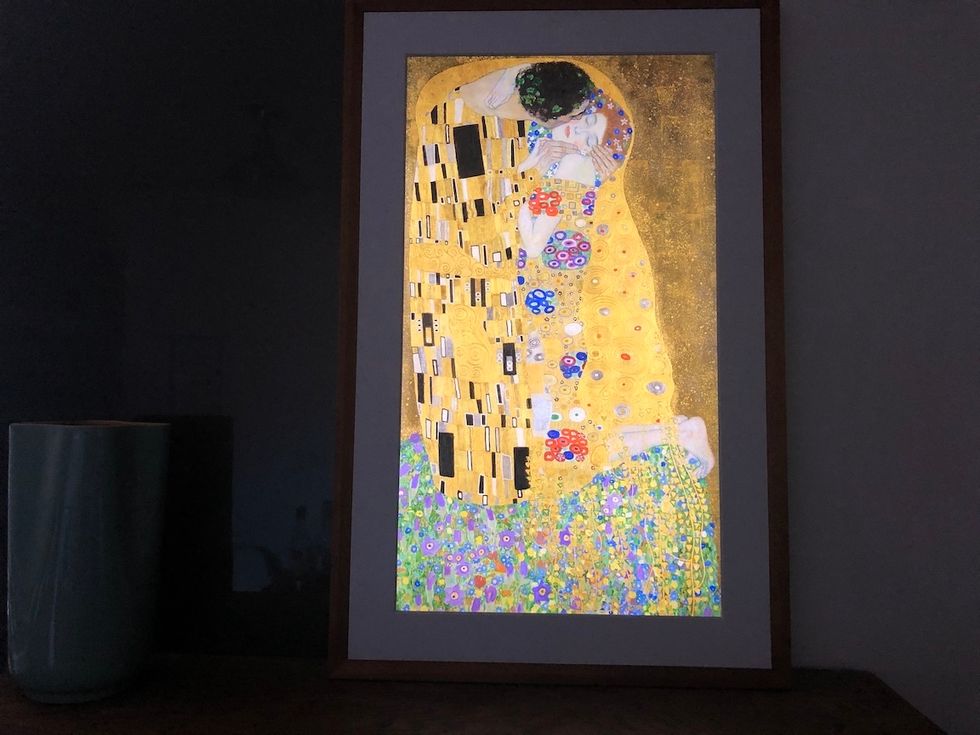 The Meural Canvas can be hung on the wall, and taps into thousands of images from fine art to contemporary piecesGearBrain
We recently reviewed the Meural Canvas, which is a framed screen that has an anti-glare matte display that mimics a painted surface. You can shift from one image to another through the Meural app, or through gestures. There are dozens of images that are free, including Johannes Vermeer's "Girl With a Pearl Earring." But to have access to more famous images, you need to subscribe to Meural's subscription service. You'll pay at least $399.99 for a screen, and a subscription which starts at a minimum of $70 a year.
Samsung The Frame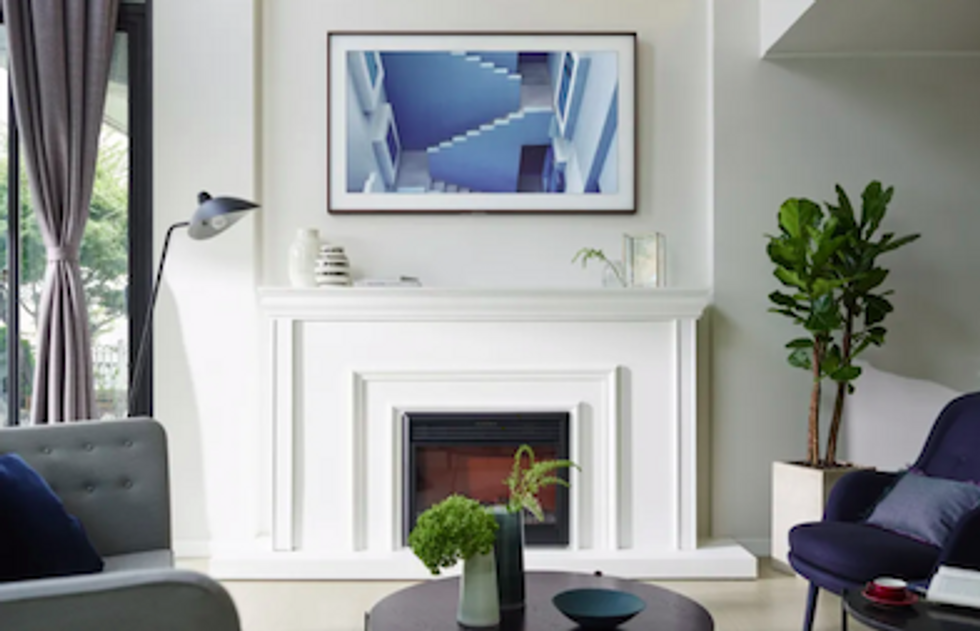 Samsung's The Frame works as both a display and a TV set as wellSamsung
Samsung's The Frame won the Best of Innovations Award when it appeared in 2017. Today, the device is one of the most expensive — and one of the most highly reviewed — digital art frames that you can buy today. What The Frame is, of course, is really a flat-screen HD TV, one that is framed, optionally, in real wood. You can also push out a curated list of more than 1,200 images from Samsung's Art Store when the TV is off. Art work comes from famous sources including the Victoria & Albert Museum, the Museo Del Prado and the Royal Collection Trust. The Frame starts at just $599.99 for the 32-inch set, to $2,799.99 for the 75-inch device.

Lenovo Smart Frame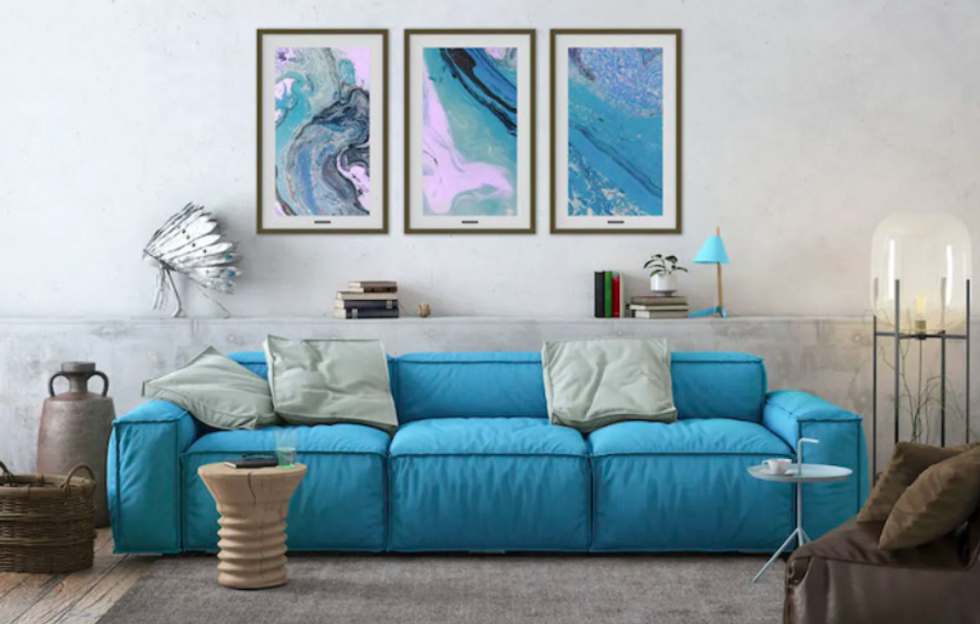 Lenovo's Smart Frame debuted at CES 2020Lenovo
Lenovo's Smart Frame is a 21-inch display that has a matte finish and also a color tone sensor which can dim and lighten depending on the light in the room. The device first launched at CES 2020, and currently you can sign-up to learn when it's formally launched. The canvas will push out photos via Google Photos and also tap into artwork that Lenovo says will be available as well. The price when the Smart Frame was launched was $399.

Google Home Displays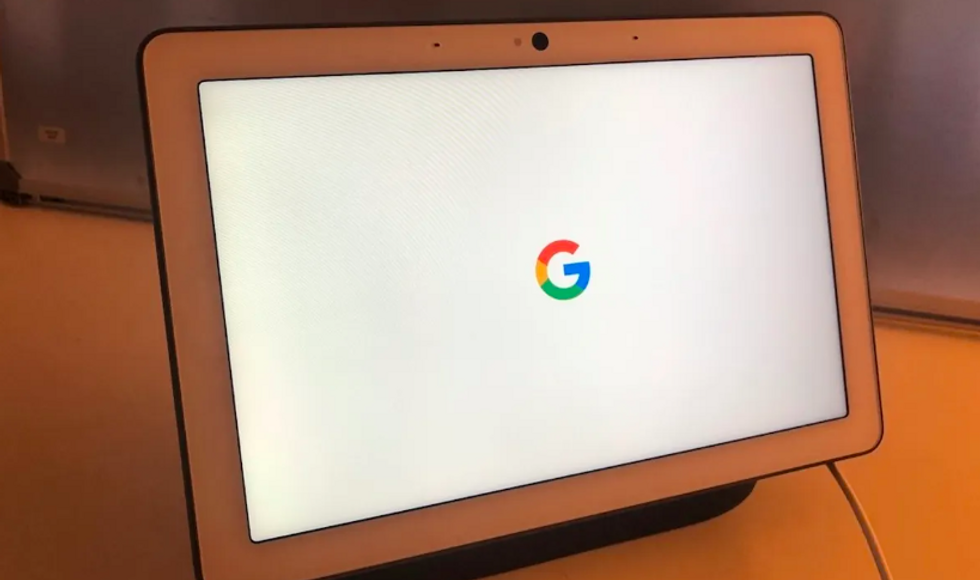 The Nest Hub Max can tap into Ambient Mode where there is art work available to display GearBrain
Finally, Google also has an art mode for its Google Home displays, including the Nest Hub Max. It's part of the device's Ambient Mode, and can pick up photos and also an art gallery, which Google says includes a curated selection of art work. The Nest Hub Max costs about $229. But the featured Art Gallery is free.