A streaming stick is the easiest way to bring on-demand service like Netflix, Hulu, Disney+ and Amazon Prime Video to a regular 'dumb' television.
These small and affordable devices plug into a spare HDMI port of your television, then draw power either from a wall outlet or the TV's own USB port. They connect to your Wi-Fi network and often come with a regular remote control. Some can also be spoken to, making it easier to fin what you are looking for.
You can then log into any services you already subscribe to - like Netflix and Spotify - and view content from free platforms like YouTube, too.
Amazon, Roku and Google are the market leaders in this space, with the Fire TV Stick, Streaming Stick+, and Chromecast respectively. We have also included the Apple TV 4K in this because, while it isn't a stick, it performs exactly the same function and will take up very little space below, or next to, your television.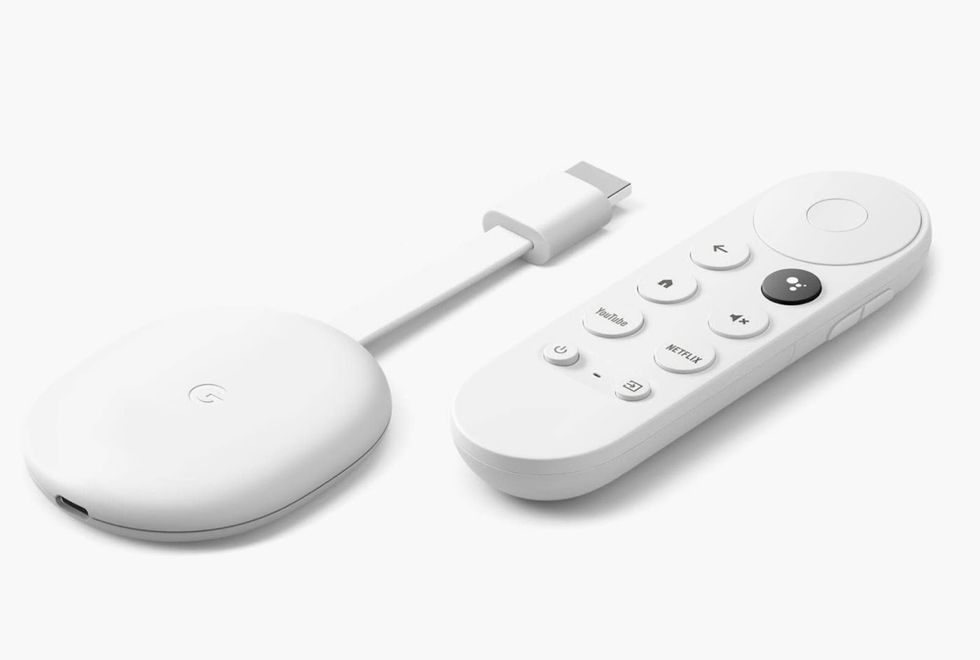 The new Chromecast comes with a remote for the first timeGoogle
The new Google Chromecast, announced in September 2020, is markedly different to its predecessors. This s the first Chromecast to come with a remote (as previously they were controlled via smartphone) and it runs the new Google TV interface on top of its Android TV operating system.
These changes bring a proper interface to the Chromecast for the first time, where users can browse content from streaming services like Netflix, Hulu and Disney+, as well as Google's own apps like YouTube. The remote has a microphone for speaking to Google Assistant, which can be used to find and control content. The new Chromecast can handle 4K HDR content at 60 frames per second, along with Dolby Vision HDR10+ and Dolby Atmos.
Streaming apps available for the Chromecast include Netflix, Disney+, YouTube, Amazon Prime Video, HBM Max, Sling and Spotify, but Apple TV+ is not currently available. The new Chromecast costs $49.99 and is available in white, coral and blue.

As well as requesting TV content, the Google Assistant here can be used to control your smart home devices too.
Finally, the new Chromecast also works with Google Stadia, the streaming video game platform. However they isn't available at launch, and will be added to the new Chromecast in the first half of 2021. This is a strange and somewhat frustrating move by Google, as Stadia is currently available on the last-generation Chromecast Ultra.
Roku Streaming Stick+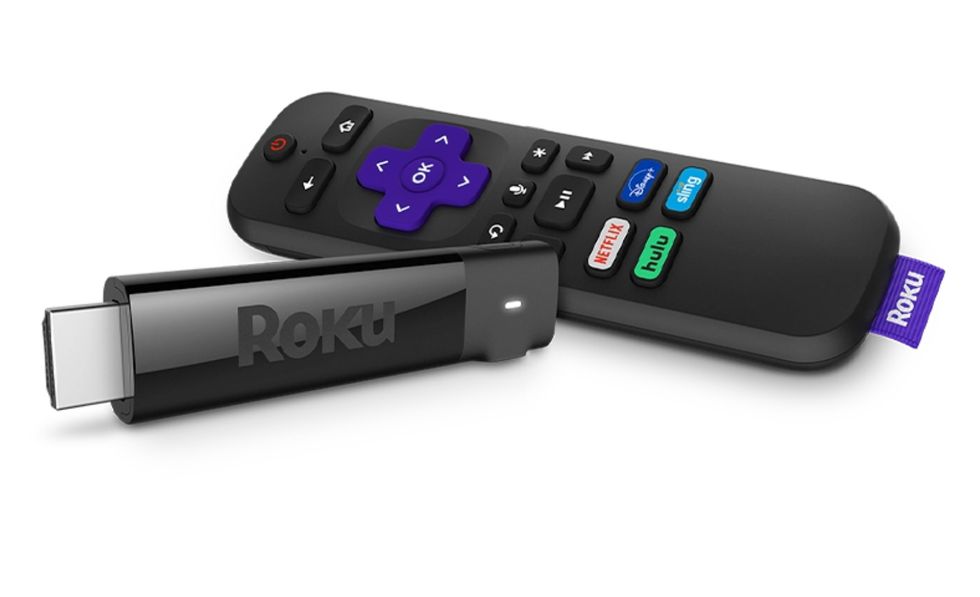 Roku Streaming Stick+Roku
Roku sells a wide range of streaming products ranging from the $29.99 Roku Express, which is limited to HD resolution, up to the $99.99 Roku Ultra, which had 4K, HDR and Dolby Vision support. The company also sells a pair of sound bars with streaming capabilities, called the Streambar and Smart Streambar. These are priced at $129.99 and $179.99 respectively, both offer 4K and HDR, and the latter has improved audio quality. They can both be connected wirelessly to a pair of Roku surround sound speakers ($149.99) and a subwoofer ($179.99).

We think the mid-range Streaming Stick+, pictured above, offers good value for money in the Roku range, as it costs $49.99, yet includes 4K and HDR support, and a remote with voice controls.
Apps available on Roku device include Disney+, Amazon Prime Video, Showtime, ESPN, Hulu and Apple TV. Music apps on Roku devices include Pandora, Amazon Music, iHeartRadio, TuneIn and Spotify. Apple TV+ wasn't available on Roku products at launch, but was added at the start of November 2019.
Amazon Fire TV Stick 4K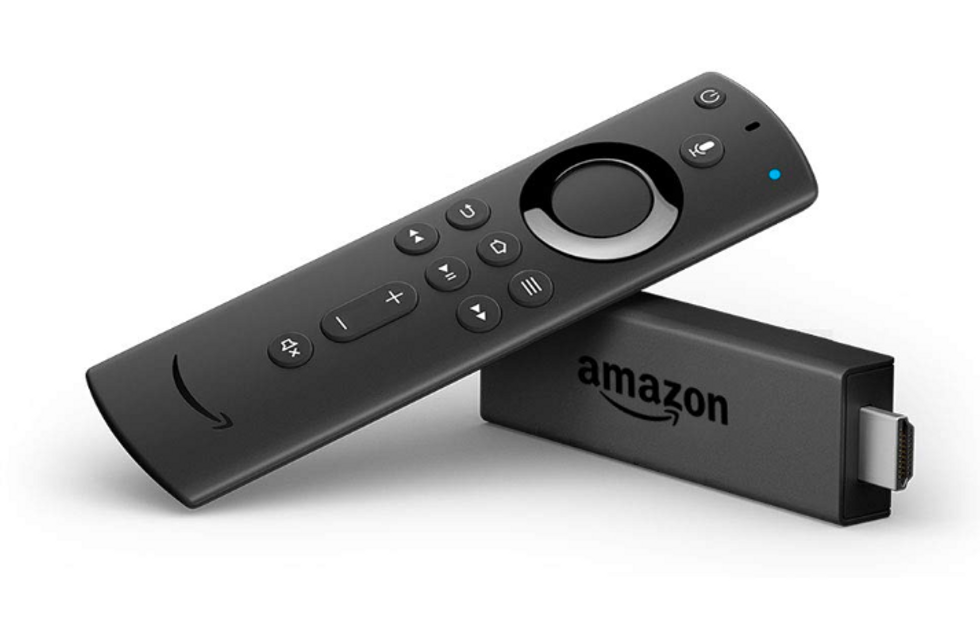 The new Fire TV has Amazon's Alexa voice assistantAmazon
Amazon's Fire TV Stick 4K features a remote control with a microphone and Alexa built in. This means you can ask the voice assistant to find content for you – handy if you can't remember which streaming service provides a certain movie or series.

You don't have to use Alexa, of course, as the remote works just fine in the conventional button-pressing way. As the name suggests, this $49.99 streaming stick is 4K compatible, and has HDR, HDR10+ and Dolby Vision too, plus Dolby Atmos surround sound.
Amazon also sells the newly-updated Fire TV Stick and TV Stick Lite, which cost $39.99 and $29.99 respectively. They miss out on 4K video, but still have support for HDR and Dolby Atmos. All models have access to Netflix, YouTube TV, Amazon Prime Video, Apple TV, NBC, Showtime, Disney+, among others.
Alexa can be used to show a live video feed from your smart home security cameras and video doorbell on the TV screen, and the version of Alexa here works just like any other. So as well as asking for TV content, it can also be used to control your smart home devices.
Apple TV 4K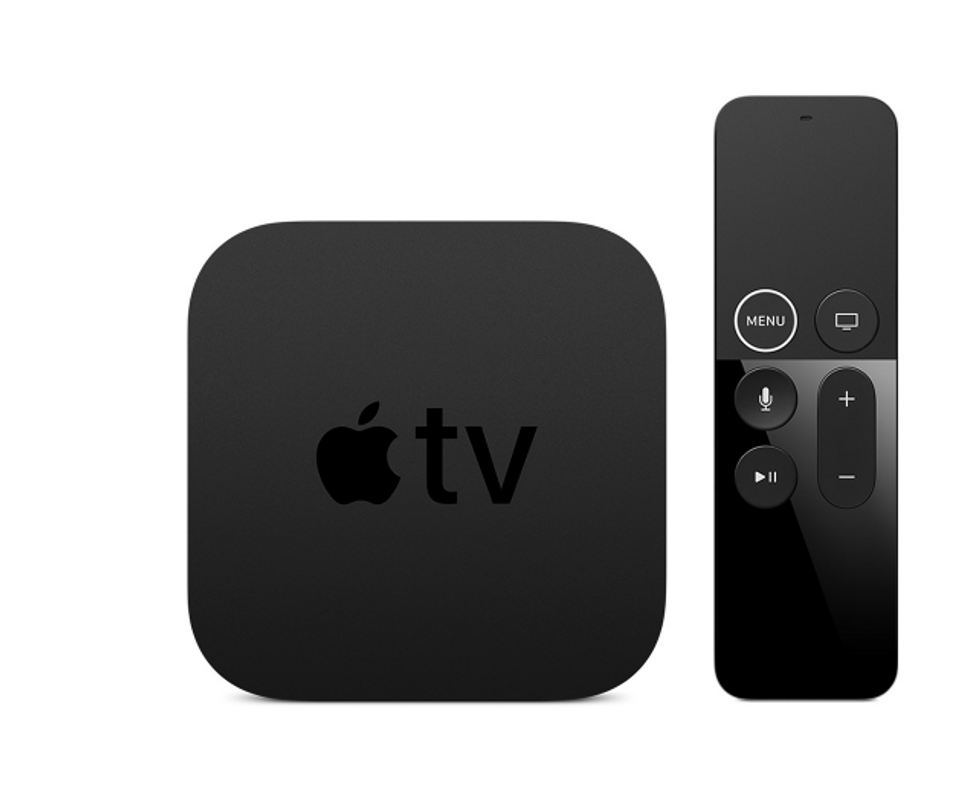 The Apple TV 4K is expected to be updated soonApple
Finally, we have the Apple TV 4K. As the name suggests, this streaming box serves up 4K, HDR video, but there's also Dolby Vision and Dolby Atmos where available. This set of standards used to set the Apple. box apart from the crowd, but over the last year or so most rivals from Amazon, Roku and Google have caught up. As a result, the Apple TV 4K now seems somewhat more expensive than the competition – and although it can now finally play YouTube in 4K, it is limited to 30 frames per second for now.

Apple's own hardware is also no longer the only way to watch the company's TV+ content, as that is available on Roku and Amazon Fire TV devices now too.
But what the Apple TV 4K does offer, are games via the AppStore and it can be used as a HomeKit hub for controlling your Apple smart home devices while away from home. You can read more about that here.
The remote has a microphone for speaking to Siri, which can be used to find content and control your smart home devices. Also, when a compatible video doorbell is rung, a notification appears on the Apple TV, which can be used to view a live video feed from the doorbell camera. As well as all of the usual streaming services, the Apple TV also has a handful of live streaming apps too.
There is also access to Apple Music, if that is your music subscription service of choice, and it's the only streaming device which can play movies and TV shows bought from iTunes. So if you're an Apple fan and have already ploughed money into its digital services, this could be the streamer for you. The TV 4K model is available from $179, and an HD version is priced at $149.
A new version of the Apple TV has been rumored for much of 2020, so we would urge readers to hold off on purchasing the current model for now. If it does indeed launch in 2020, we would expect to see it before the end of October.
Introduction of The GearBrain, The First Compatibility Find Engine for Smart Devices www.youtube.com