A streaming stick is the easiest way to bring on-demand service like Netflix, Hulu and Amazon Video to a regular 'dumb' television.
These small and affordable devices plug into a spare HDMI port of your television, then draw power either from a wall outlet or the TV's own USB port. They connect to your Wi-Fi network and come with a regular remote control.
You can then log into any services you already subscribe to - like Netflix and Spotify - and view content from free platforms like YouTube, too.
Amazon, Roku and Google are the market leaders in this space, with the Fire TV Stick, Streaming Stick+, and Chromecast respectively. We have also included the Apple TV 4K in this because, while it isn't a stick, it performs exactly the same function and will take up very little space below, or next to, your television.
Google Chromecast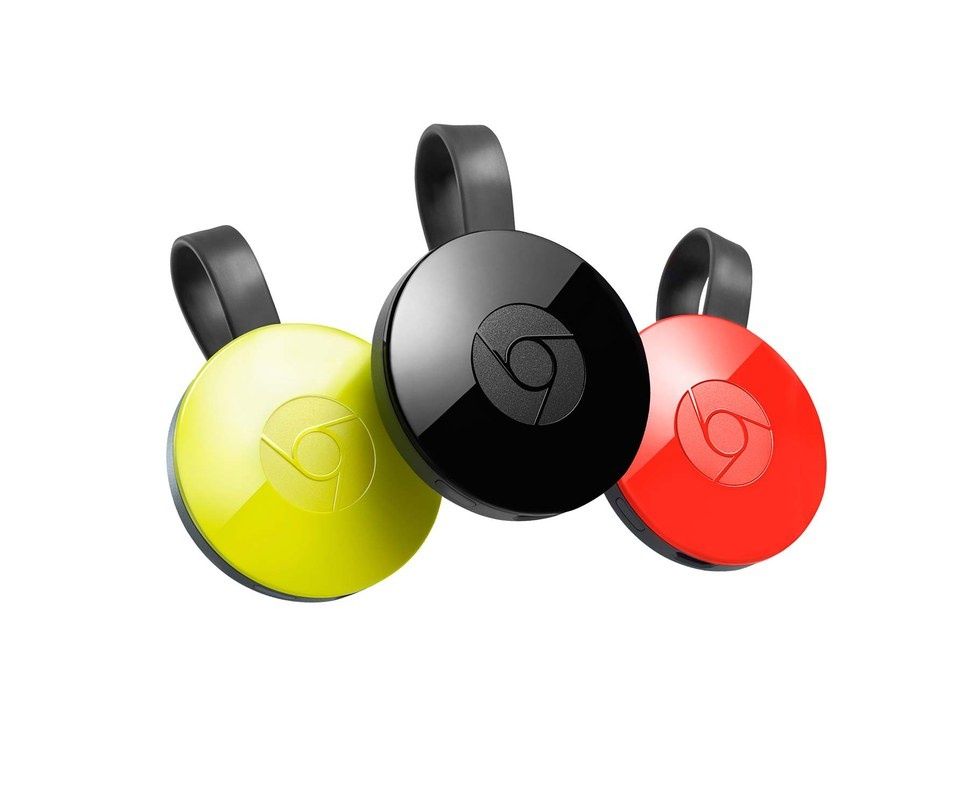 The Chromecast is a cheap and simple streaming deviceGoogle
The Google Chromecast is a small disc-shaped streaming device which plugs into the HDMI port of your television, connects to your Wi-Fi network, then gives you access to a wide range of free and subscription content platforms.

The device doesn't come with a remote control, as you are instead encouraged to use the Google Home app on your iOS or Android smartphone or tablet, or use a Windows or Mac computer. There's no actual interface as such, other than wallpapers, so instead you just use the app to tell the Chromecast what to play.
Alternatively, if you have a Google Home smart speaker on the same Wi-Fi network (and hooked up to the same Google account), you can speak to the Google Assistant to control the Chromecast.
There's also a 4K option, the Chromecast Ultra, for improved picture quality.
Roku Streaming Stick+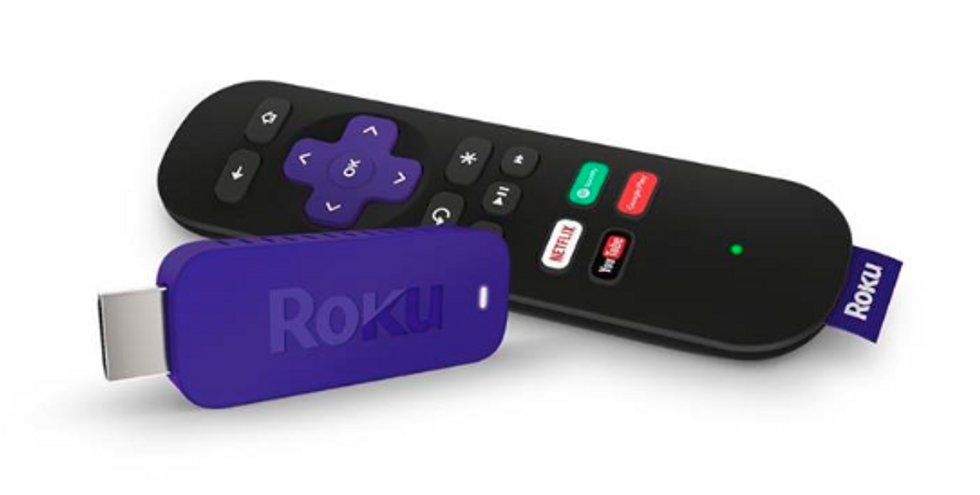 The Streaming Stick+ features HDR 4K video and Dolby Atmos audioRoku
This device offers 4K, Ultra HD video with HDR (high dynamic range) and Dolby Atmos audio, and because it isn't owned by a streaming service provider (like the Chromecast and Fire Stick) then there's no bias here with regard to what content you can access.

There's a wide range of apps, including the Firefox web browswer, and they're all available through a traditional on-screen menu system, which some users may prefer over the Chromecast's approach. Also appealing to more traditional customers is the Roku's included remote, which includes shortcuts to open the most popular services, like Netflix.
The only thing missing from the Roku Streaming Stick+ is any Apple content, so if you've bought films and TV shows through iTunes, you won't be able to access them here. The same goes for streaming from Apple Music, too.

Amazon Fire TV Stick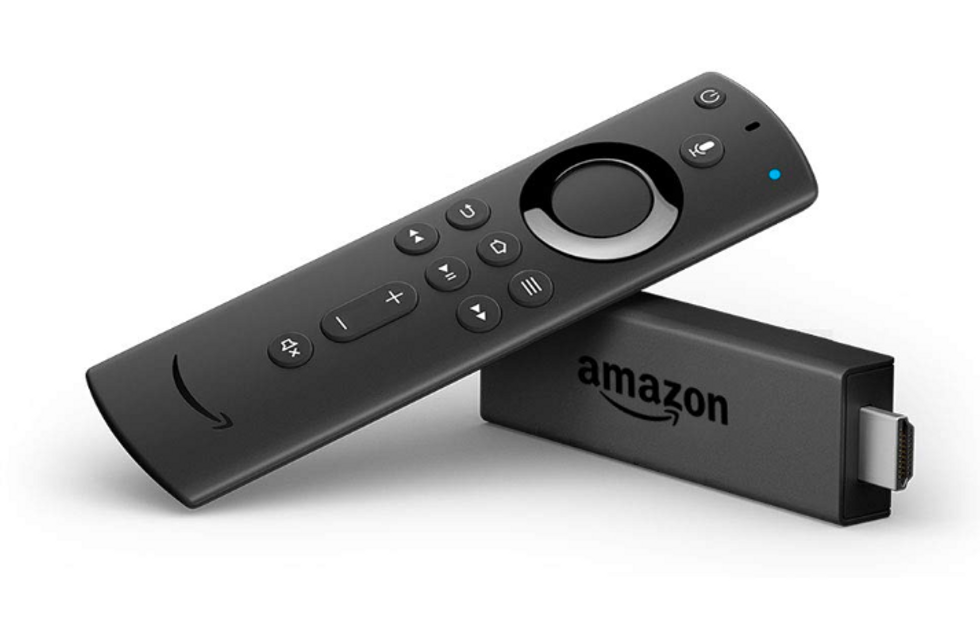 The new Fire TV has Amazon's Alexa voice assistantAmazon
Amazon's Fire TV Stick now comes with a remote control with a microphone and Alexa built in. This means you can ask the voice assistant to find content for you - handy if you can't remember which streaming service provides a certain movie or series.

You don't have to use Alexa, of course, as the remote works just fine in the conventional button-pressing way.
There's also a 4K model for delivering super-sharp Ultra HD content to your TV, along with HDR too. The only real downside is the limited app selection on offer here, and the total lack of Google apps (including YouTube).
Apple TV 4K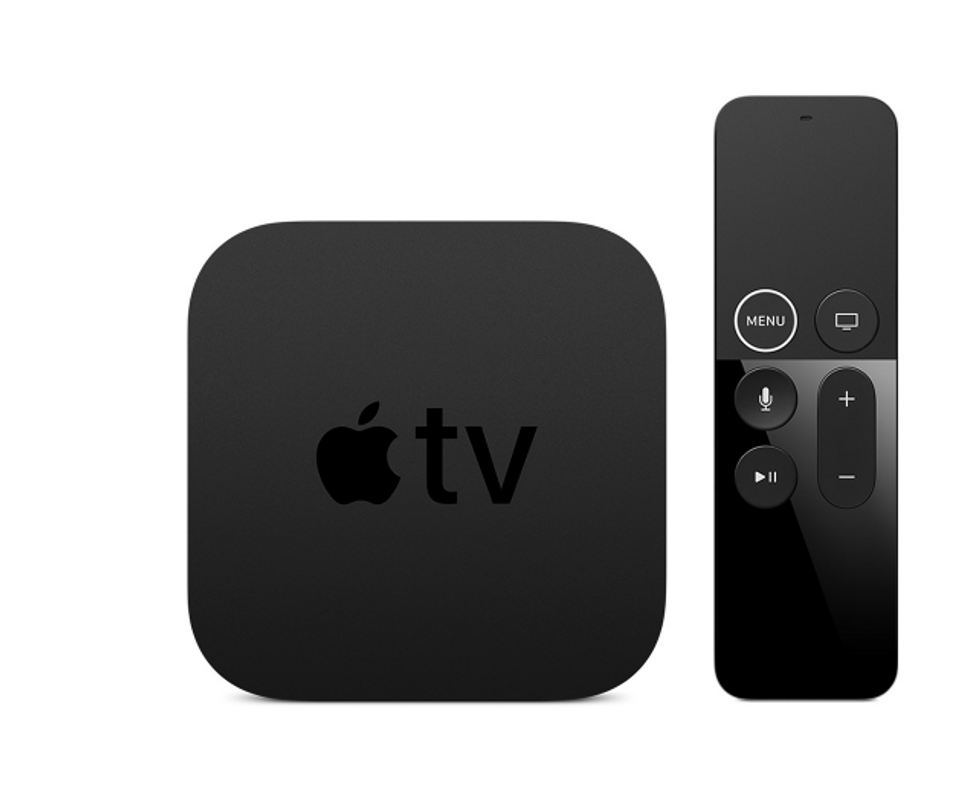 This is the only way to stream Apple content on your TVApple
Finally, we have the Apple TV 4K. As the name suggests, this streaming box serves up 4K, HDR video, but there's also Dolby Vision and Dolby Atmos where available. This means the Apple TV 4K offers the best video and audio standards currently available anywhere, which means 4K content on Netflix, Amazon and YouTube will look (and sound) great.

There is also access to Apple Music, if there's your music subscription service of choice, and it's the only streaming device which can play movies and TV shows from iTunes. So if you're an Apple fan and have already ploughed money into its digital services, this could be the streamer for you.
There's also a good selection of simple games to play with the controller of your iPhone, the Apple Home app can be used to control smart home devices from your TV, and Apple is expected to be launching a Netflix-style subscription service later this year, which will of course be available on the Apple TV box.