Summer vacation season is fast approaching. With the TSA expecting millions more Americans to travel between Memorial Day and Labor Day this year, this is a prime time to rent out a spare room, second property, or even an entire home while Airbnb hosts take a vacation of their own.
If you're an Airbnb host — or thinking about becoming one — there are security implications of inviting strangers into a home. There's the potential to cause damage, steal, or otherwise compromise a property. For those who actually live in an Airbnb full-time, the stakes for securing personal items and property are even higher. Smart tech can help monitor, manage, and prevent damage when strangers are in the space.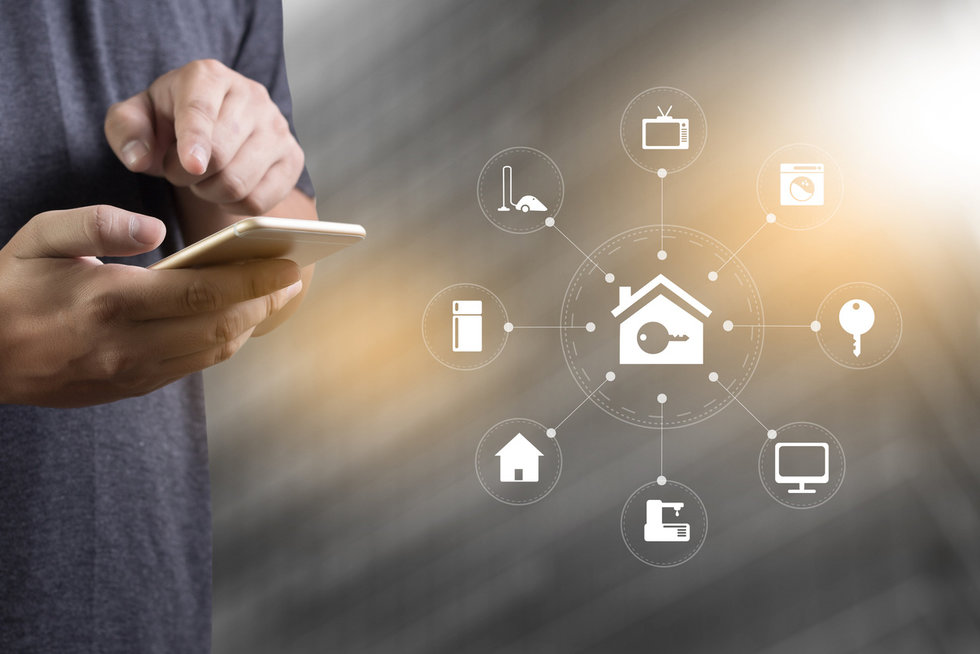 Smart locks can be used on outdoor doors and also inside a space, on closets to keep property secure.iStock
Smart locks
Smart locks are the key to a smooth check-in and check-out process, while securing property during and after a guest's stay. Install locks on external doors and provide guests the code just before their scheduled arrival time, then reset it from a smartphone after they check out. With this system, there's no physical key for guests to copy or lose, and hosts can ensure people don't overstay their welcome.
People can also use smart locks on rooms they don't want guests to access — for example, for those who live full-time in the space they're renting out, smart locks can secure valuables, electronics, and other personal items in a hallway closet so that can't be easily opened.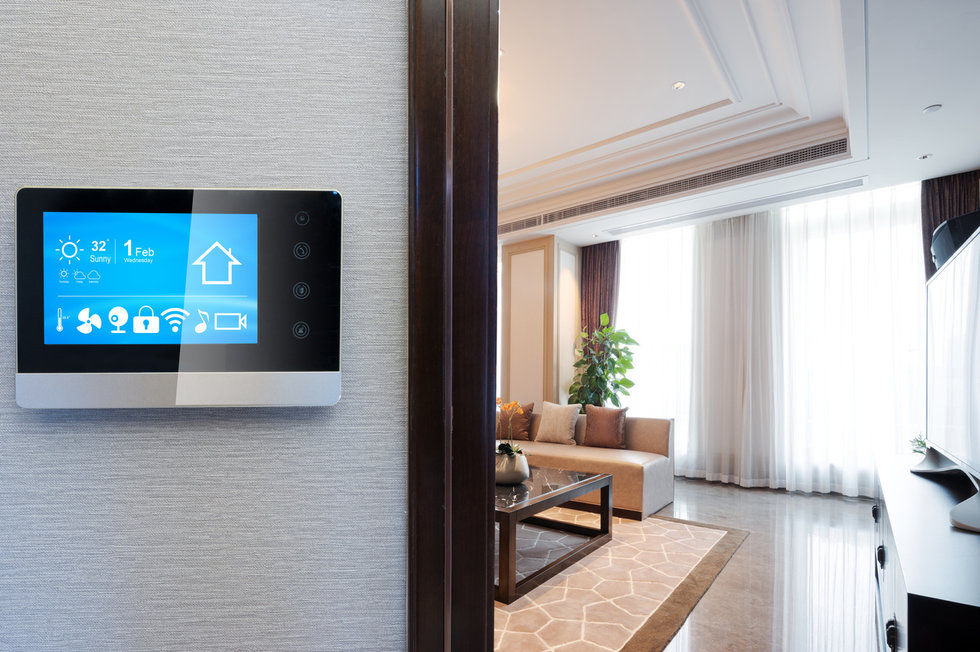 Security cameras can help keep both guests and property owners safe by seeing who is coming and going into a rental spaceiStock
Outdoor security cameras
A security camera placed on a front porch, at the back door, or outside a home can protect both a property and guests by providing visibility into comings and goings while you're away. If guests experience a break-in, or an Airbnb host returns home to find damage renters claim not to have committed, there's a record of who entered the property. A doorbell camera is another alternative to a traditional outdoor security cam.
Before installing any recording devices, make sure to review Airbnb's policies. To protect guest privacy, the company requires hosts to disclose any surveillance equipment — audio, video, and still cameras — in or around listings whether a device is turned on or not. Cameras and recording devices are not allowed in bedrooms or bathrooms. Guests have the right to cancel their reservations if these devices are not disclosed prior to booking.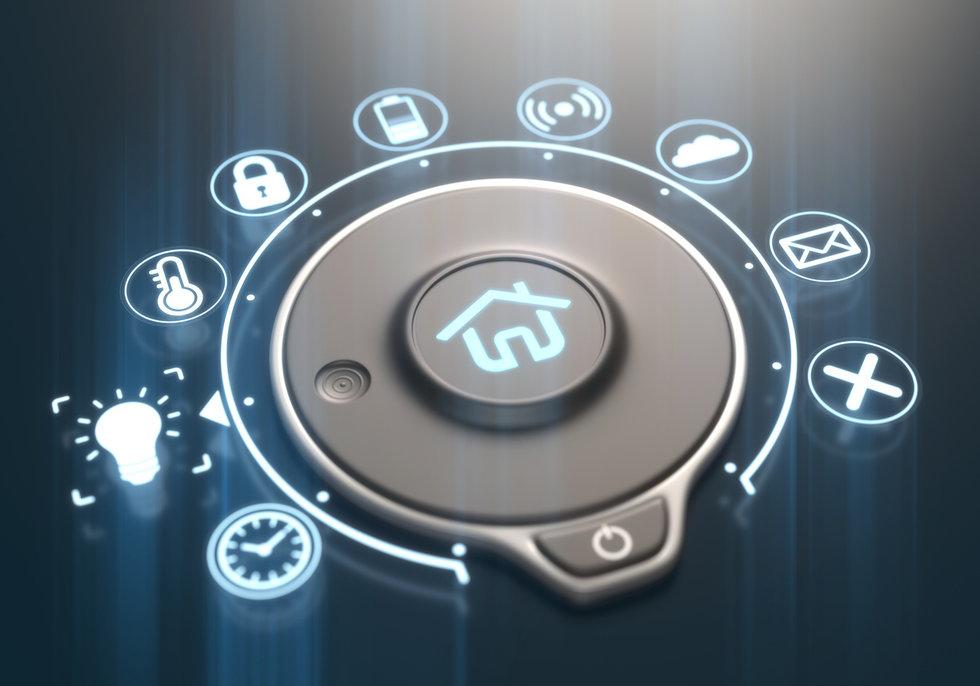 Smart sensors can tell when something is happening in a space — from smoke to water leaks — and no one is there iStock
Smart sensors

Smart sensors — flood, fire, carbon monoxide, and air quality — keep guests safe and protect a home from damage resulting from both accidents and reckless behavior. These devices generally connect to a smartphone, sending alerts on anything abnormal. Smart detectors can also keep people abreast of situations guests wouldn't be aware of — a washing machine that has a tendency to leak, for example — or even things that are expressly prohibited in a listing, like smoking indoors.
Airbnb encourages all hosts to install smoke and CO detectors in their listings and to ensure they are working at regular intervals.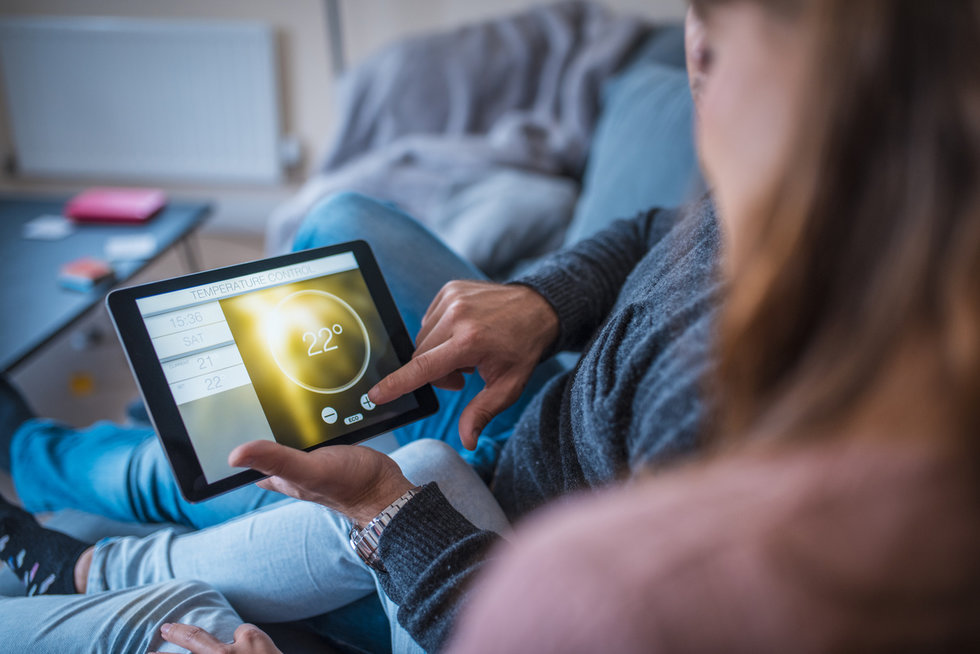 Airbnb hosts can control thermostat settings remotely with smart devicesiStock
Smart thermostats
Smart thermostats won't necessarily make a home more secure, but it does allow hosts to manage temperature settings while they're away. Airbnb guests don't pay extra for cranking the A/C, which some estimates suggest costs $0.33 per hour to run. Hosts, however, absorb these expenses. Consider setting parameters to keep a home's temperature within a certain range or to adjust the thermostat after guests check out so you aren't heating or cooling an empty space. If there are restrictions on thermostat control, hosts can also invite guests to contact them and request an adjustment.

Connected security systems can link devices together and keep an Airbnb rental locked down.iStock
Home security system
A security system is a bigger investment than individual smart devices, but it gives peace of mind and allow hosts to integrate many smart security products under one umbrella. If a home security system is already installed on site, it might be able to connect to additional sensors and cameras. If not, there are systems designed specifically for Airbnb hosts that meet the platform's privacy requirements. Again, hosts must disclose surveillance equipment in an Airbnb home in a listing.