Pros: Wi-Fi extender, multiple ring tones, easy setup and installation, volume control.
Cons: Price, works only with Ring products.
Recently GearBrain tested Ring Video Doorbell Pro, a new smart home gadget for your front door with 160-degree field of view and excellent motion detection. During our testing of this video doorbell, we also tested a Ring Chime Pro, an add-on which alerts you when either motion is detected or someone rings your Ring Video Doorbell. We thought the device was worth a deeper look.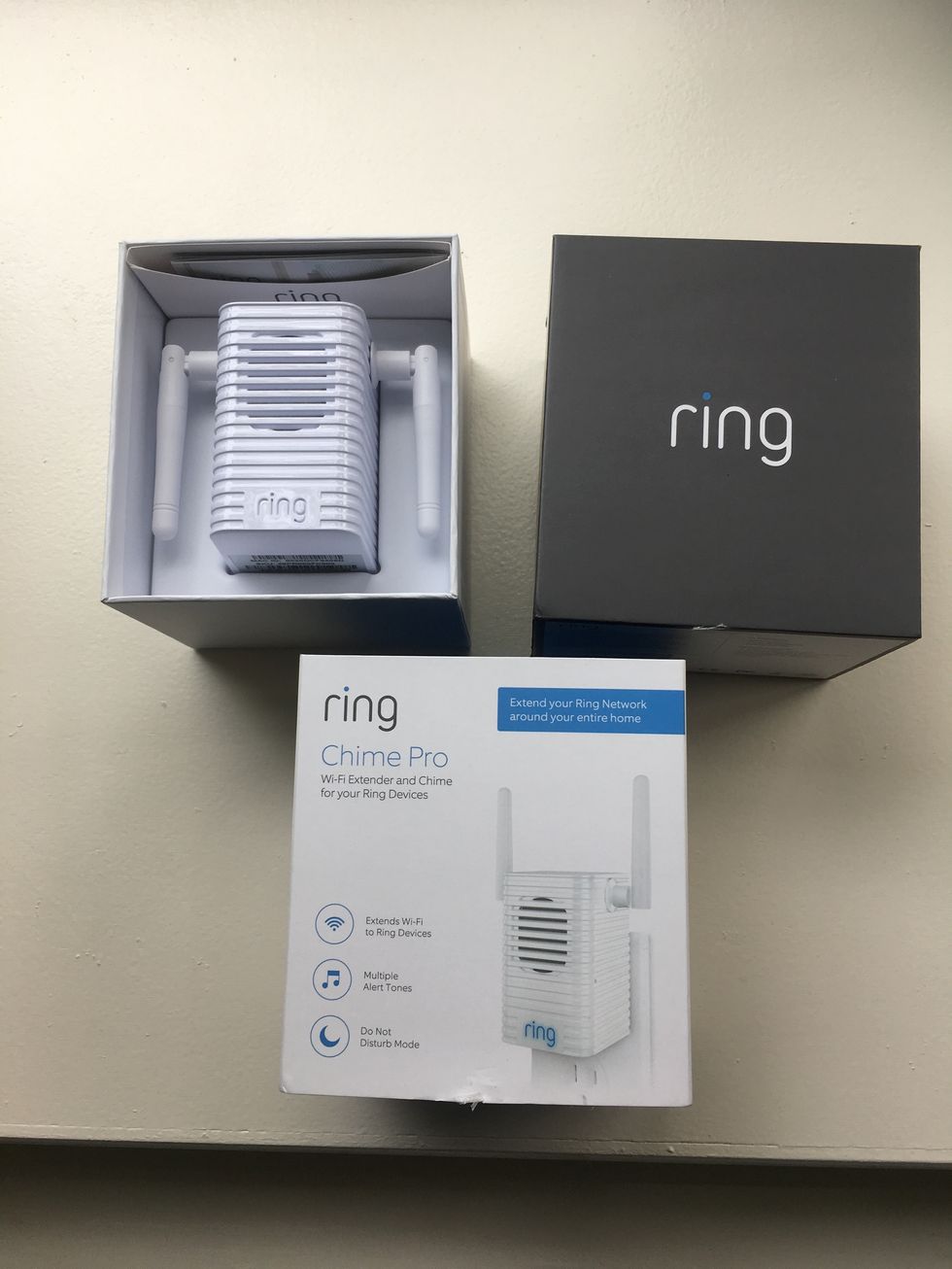 Ring Chime Pro is a 2-in-1 connected device that works with any Ring product, such as the Ring Video Doorbell Pro, that acts as both an indoor chime plus a Wi-Fi extender but looks like a smart plug. Set-up is simple, with easy to follow instructions, which you can find in the Quick Setup Guide found with the device in its box, or in the Ring mobile app (iOS and Android compatible) under the Help section.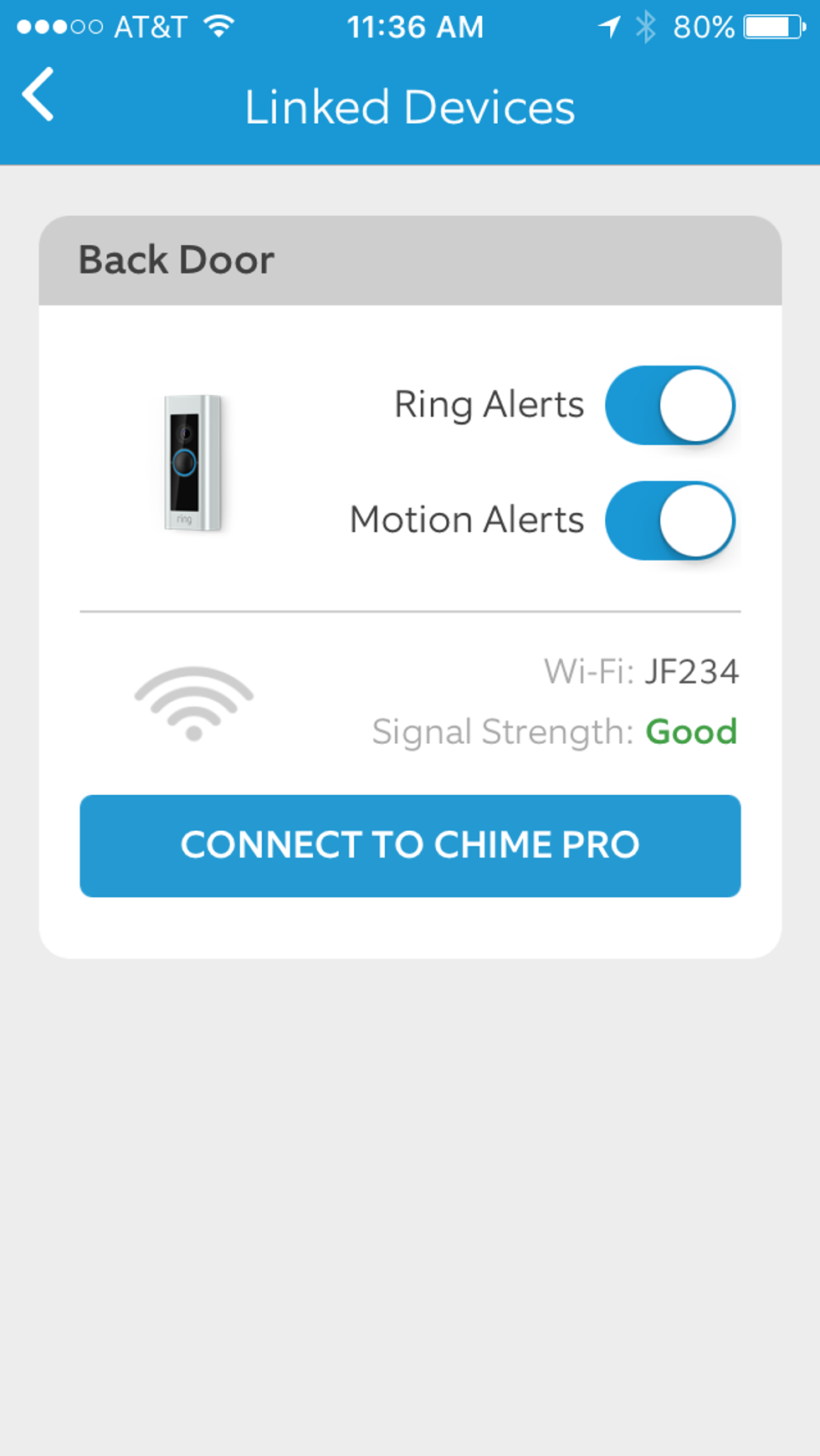 To set up your Ring Chime Pro, you just need to plug the device into your wall socket and then open your Ring app. Go to settings and select "set up device." You will see all the Ring products listed. Just select Ring Chime and follow the mobile directions, which take less than a minute.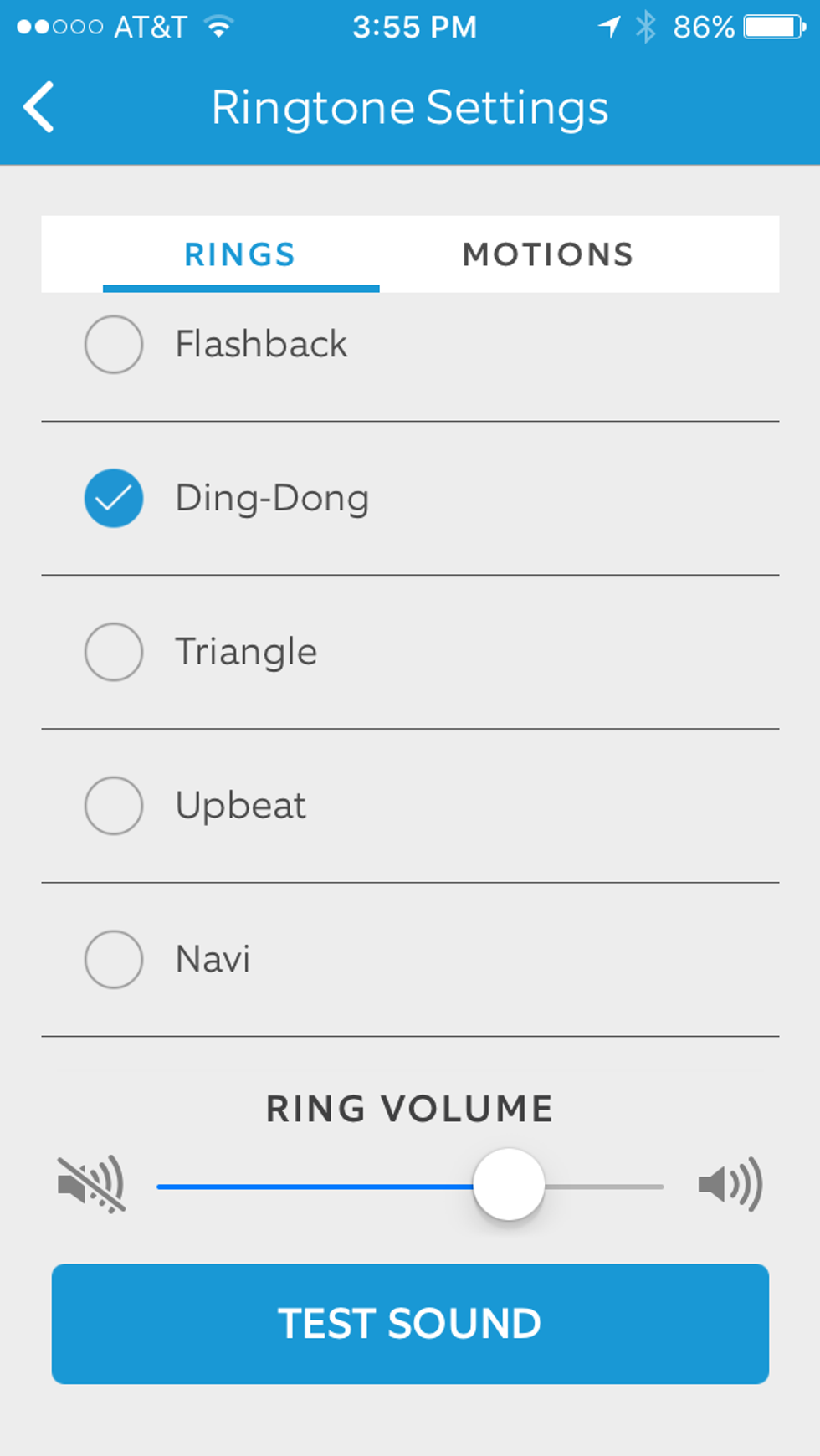 More Than Just a Chime

Like the name suggests, Ring Chime Pro enhances the sound coming from your doorbell. But the nice featue is its ability to extend Wi-Fi in your home, especially if your Ring Video Doorbell is in a location far from your W-Fi router. For instance, if you have a router installed in the back of your home, with the Ring Video Doorbell on the front door, you might encounter a connection problem, especially when your Ring Video Doorbell is recording video.
For our test, we placed the unit upstairs in our house. This location is where we have a hard time hearing the doorbell or the motion alert. It's also a location just above the doorway where we had the Ring Video Doorbell Pro installed. Testing the Ring Chime Pro, we found the device extended the Wi-Fi signal to our Ring Video Doorbell Pro, and let us clearly hear both the doorbell and motion detection alerts. In addition, the unit increased our Wi-Fi signal (both upload and download speeds) by 10 Mbps.
Features
Ring Chime Pro lets you customize tones, which we liked, offering a variety of sounds, from dogs barking to a playing harp, with more being adding, according to the company. My favorite was the classic 'ding dong' sound, reminding me of the doorbell in Christmas Vacation when Clark Griswold's in-laws showed up at his house for the holidays.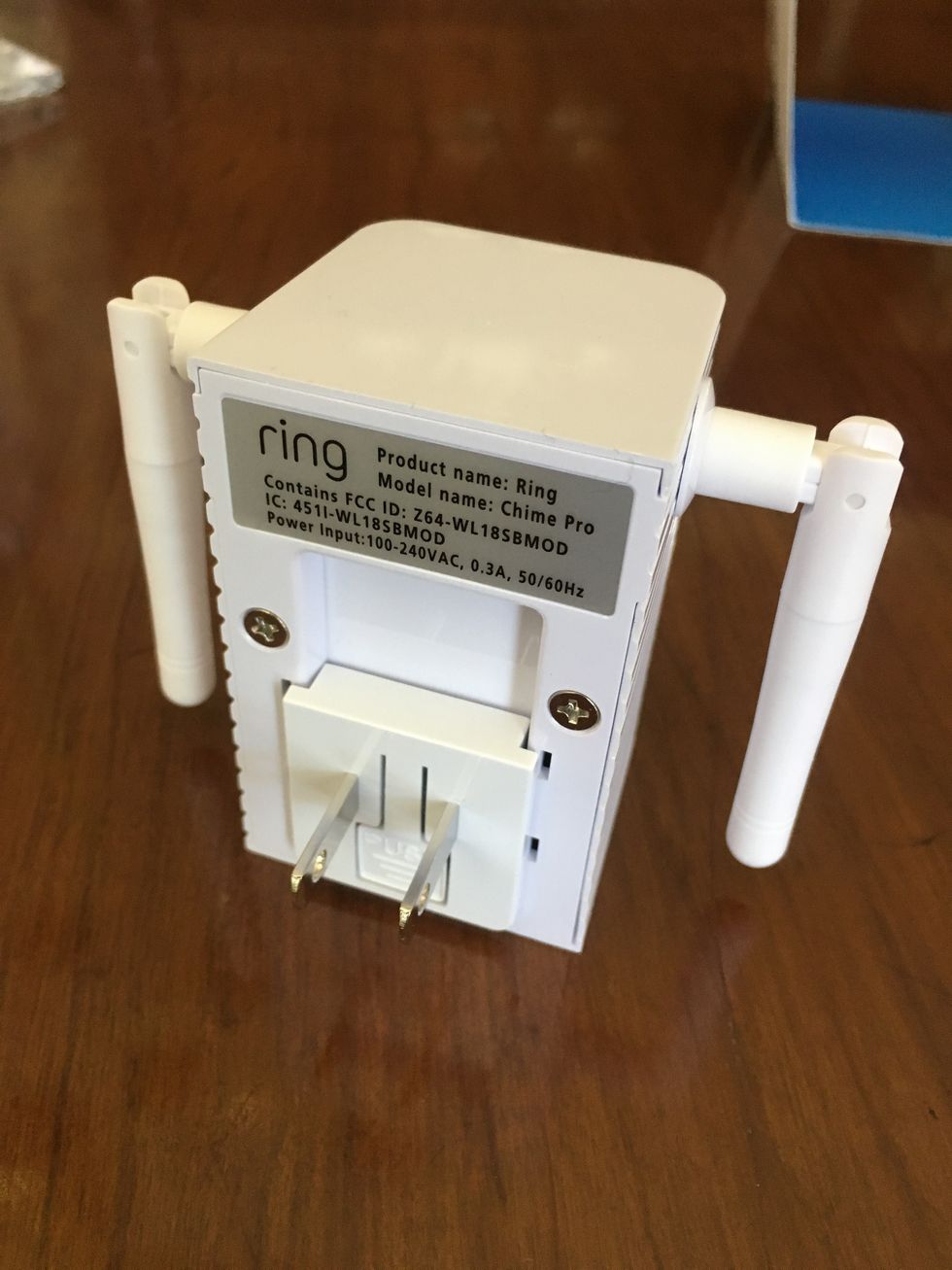 Summary
For those of you using Ring's products now, or with plans to purchase them in the future, we think it's worth considering adding the Ring Chime Pro. Besides the variety of doorbell chimes, having a product that extends your home's Wi-Fi signal is always helpful. We do recommend following all the posted instructions in the Ring mobile app so you connect your Ring Chime Pro to other Ring products correctly. If you don't, you might find you have connection issues—without the Wi-Fi enhancements you expected.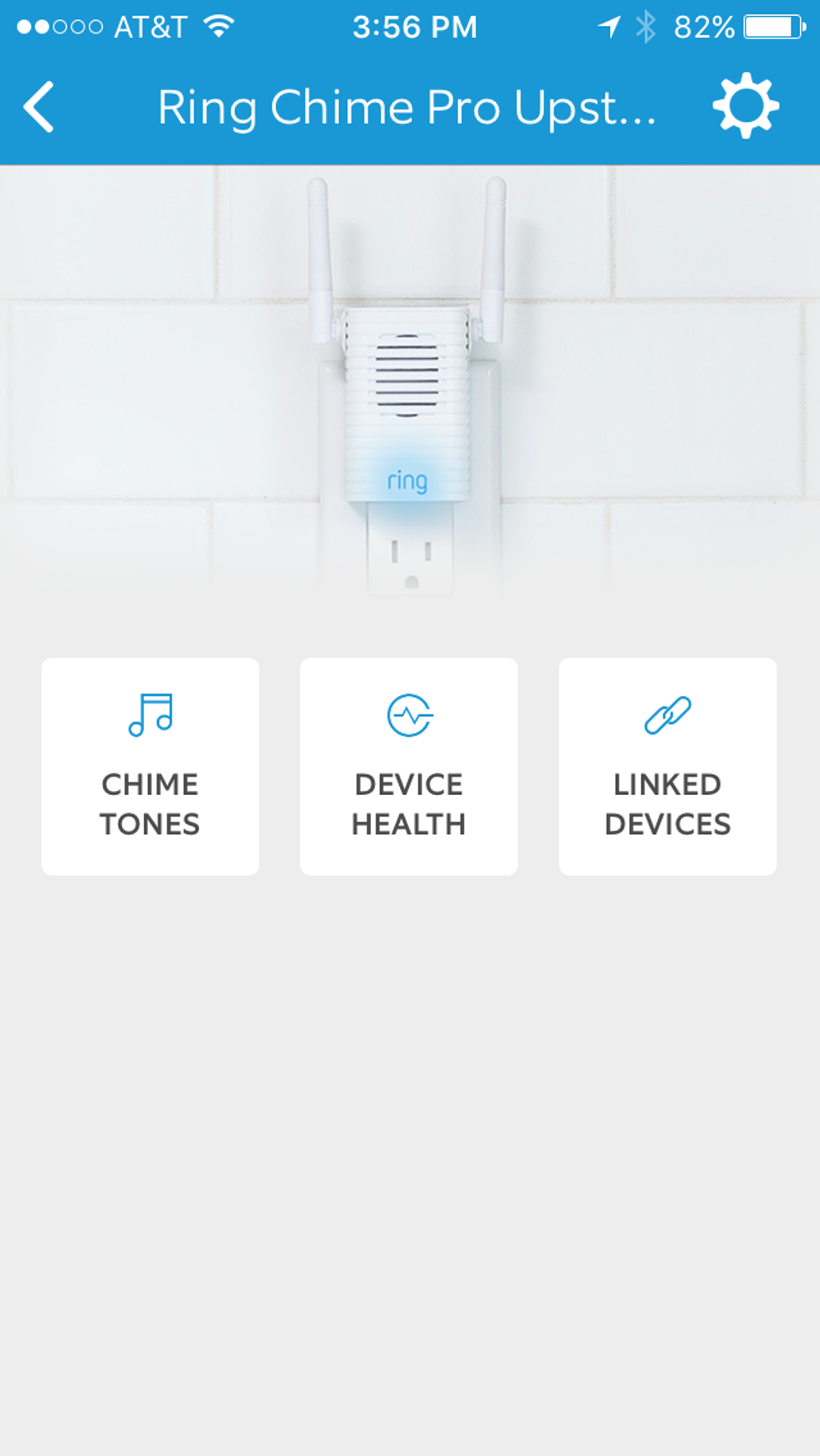 We also liked how the device worked with more than just Ring's video doorbells. Ring's new Floodlight Cam is a new security camera and when paired with Ring Chime Pro, it lets you place the Floodlight in any location you want in your home without worrying whether the Wi-Fi signal will reach or not.
The only issue we have is we'd like Ring, and other manufacturers of smart home devices, to consider looking into letting consumers use a product like Ring Chime Pro with all video doorbells — not just those made by Ring. For now, Ring Chime Pro only works with Ring products. If you own another smart video doorbell, and wanted to amp the sound of your doorbell plus extend your Wi-Fi to your video doorbell, this isn't going to be your answer. We'd like Ring, and other smart home product makers, to start thinking about letting consumers mix and match the products they want to use — and not have to buy one brand all the time. It's only right to share the wealth in our new connected world.
Stats
Ring Chime Pro retails for $49 and is available on Ring's website, Bed Bath & Beyond , Amazon and Best Buy.The dimensions of Ring Chime Pro are 74mm x 47mm x 26mm (2.9 inches x 1.85 inches x 1.02 inches) and works off an 802.11 b/g/n Wi-Fi connection at 2.4GHz. (Note: Ring Video Doorbell Pro is the only Ring device that can work on either a 2.4GHz or 5GHz Wi-Fi connection.) Ring Chime Pro uses 110-240V and can plug into any US wall socket. Ring does offer an International plug which can be used in UK, EU and US as well as an Australian/New Zealand plug version. The Ring Chime Pro has an LED indicator light that lights up when you are connected to the internet. It also has a Do Not Disturb mode and volume control.
If you need help installing any of these Smart Home Systems or products , you can visit HomeAdvisor.com to find a local trusted professional.