Bargain hunters take note: Motorola's dropping four new smartphones that won't break the bank.
The new Moto G6 and Moto G6 Play are the only two that you'll be able to get your hands on unlocked, priced at $249 and $199 respectively. Both Android phones have front and rear cameras, water-repellent coatings, fingerprint readers, slow motion video and Snapdragon processors.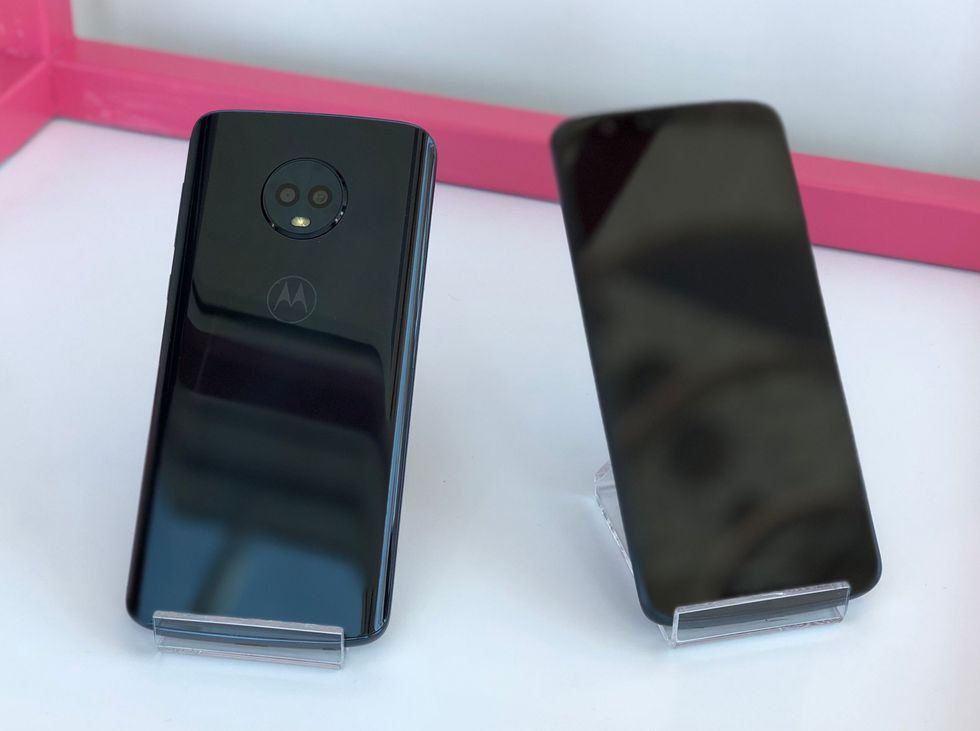 You'll be able to add blur, even select its intensity, after a photo is shot on the Moto G6 GearBrain
The Moto G6 has a 3000mAH battery, 3 GB of memory, a 5.7" IPS LCD display and weighs 167 grams. The Moto G6 Play gets a bit more punch with a 4000 mAH battery, 2 GB of memory, a 5.7" IPS LCD display and weighs 175 grams. But the Moto G6 has a few more tricks up its sleeve including TurboPower Charging, 3D Gorilla Glass finishes and unique camera features.
The G6 camera supports portrait mode with a selective blur that can be intensified and added to the front or background even after a photo's been shot. You can also pop certain elements into the shot, making just the background or just a single spot in color after you've taken a picture. There are also face filters built into the phone, so you can share directly from the camera without using an outside app.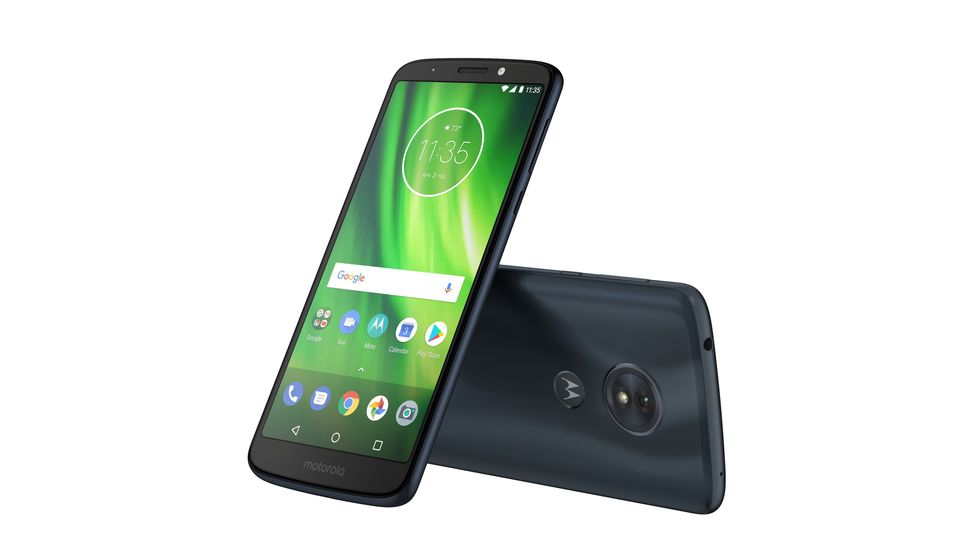 The Moto G6 Play will be priced at $199 when launching this SpringMotorola
Video options for the Moto G6 include not only slow-motion, but time lapse video in four different speeds, which can be played back on the 5.7-inch screen.
Motorola isn't releasing pricing on the Moto E5 Play and Moto E5 Plus — instead both will only be available through carriers, and those haven't been named yet either.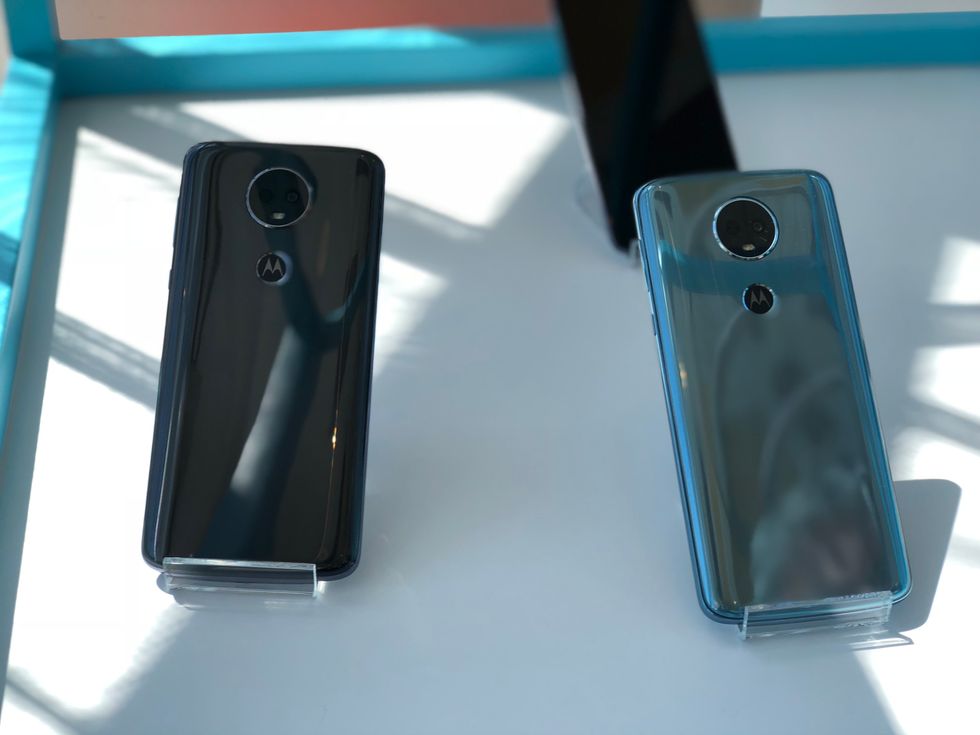 The Moto E5 Plus sports face-detection and also laser autofocusGearBrain
The Moto E5 Plus is packing a whopping 5000mAH battery, 3 GB of memory, a 6" HD display and weighs 200 grams. The E5 Play is clocking in with a 2800mAH battery, 2GB of memory, a 5.2" HD LCD display and weighs just 150 grams.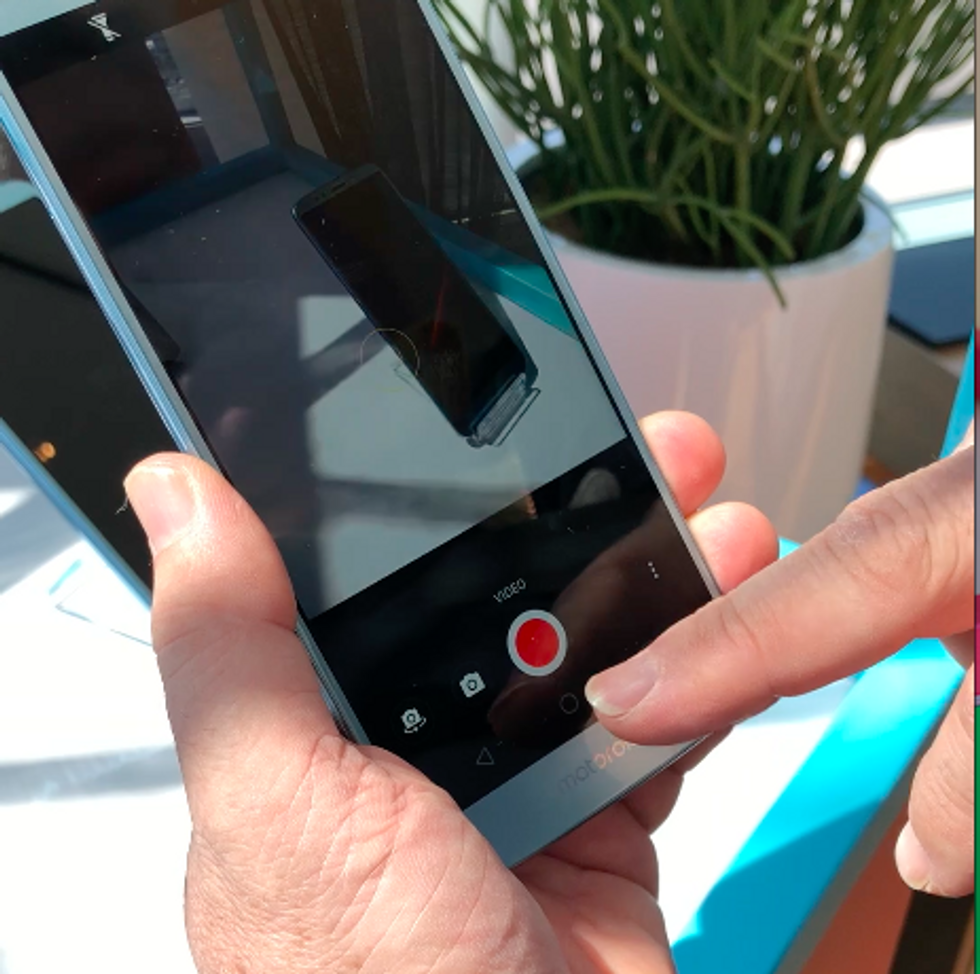 The Moto E5 Play, like the Moto E5 Plus, will only be available through carriersGearBrain
Like the E6 phones, both the Moto E5 Play and Moto E5 Plus have front and back cameras, Snapgdragon processors, and fingerprint readers but some features are specific to just the Moto E5 Plus like face-detection, burst shot ability and Laser Autofocus. The phone also has a QR code and barcode scanner — not features that necessarily sell a device, but can be nice to have.
Motorola hasn't released a specific date when the phones will be available, only saying consumers should expect to be able to buy them in late Spring.