I have had celiac disease for almost eight years. My symptoms are super severe. So usually when I eat out or try new foods I get anxious they're going to have gluten in them and make me sick. And I have trouble trusting people when they tell me food is gluten free. But the connected food device, Nima sensor, has changed all that.
Nima is a portable device that you can take with you and it will test your food and tell you if it has gluten in it. It's kind of like a health device for celiacs. You can't use it to diagnose your disease. But you can use Nima to help you choose what to eat if you have to stay gluten-free.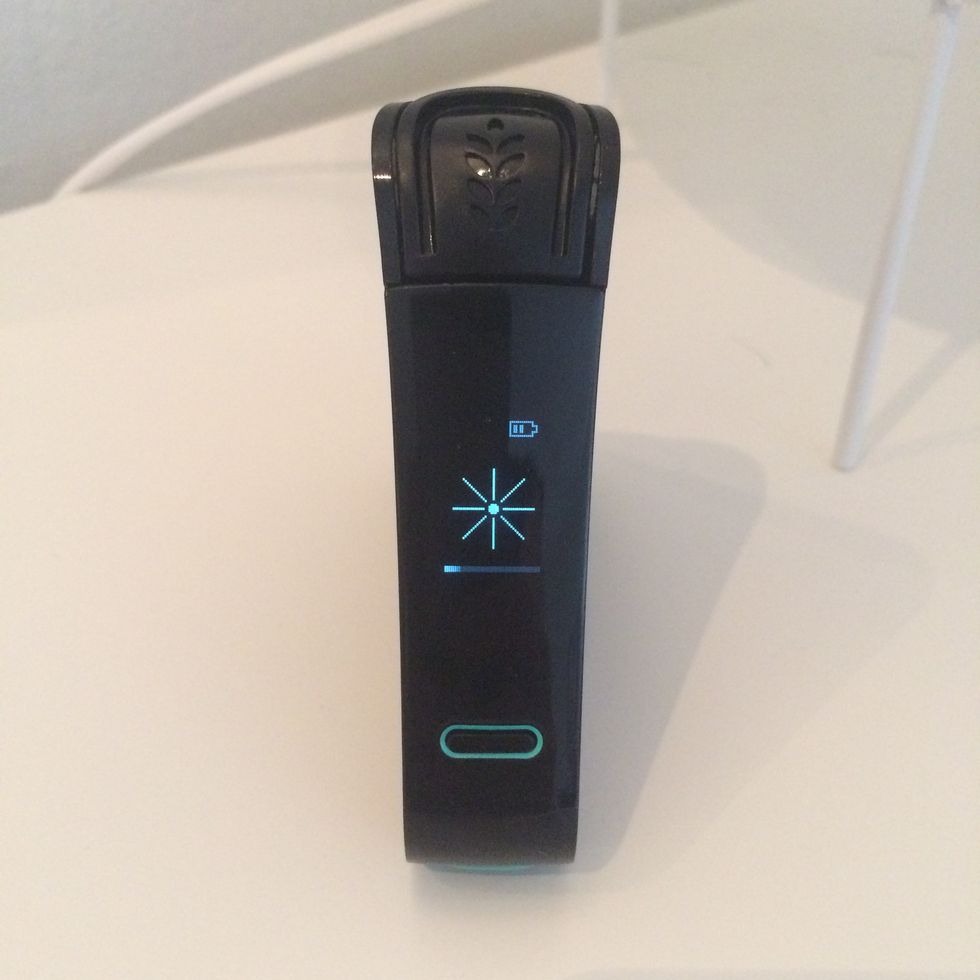 Nima sensor lets you test for gluten in your food.
Before we got a Nima, to test if something was gluten free we had to order gluten strips from a chemistry equipment distributor. They had to be refrigerated and so you couldn't really take them with you. The Nima allows you to put food in a capsule, test it, wait a few minutes and get results. There's only one button, it's the off/on/yes and begin test button which is really convenient.
That said, Nima is not free. My mom bought the device on a Kickstarter campaign, paying about $240 for a device plus a set of 12 capsules. Now the device costs $279 on its site — although it's on special now for $199. Capsules cost $72.95 per box of twelve, or you can pay about $59 if you get a subscription.
But if you don't think about the cost, the device it opens up a lot more doors going to new restaurants and trying new food and overall easing stress.

We tried Nima the first time on Trader Joe's canned corn. You can download an app to your smartphone: it works with iPhones and Android devices. The app lets you record results so you can know if a certain thing you ate at a restaurant was safe, and you want to remember. You can also search for other people's results. But the device works all on its own just to read the gluten in the food it's testing.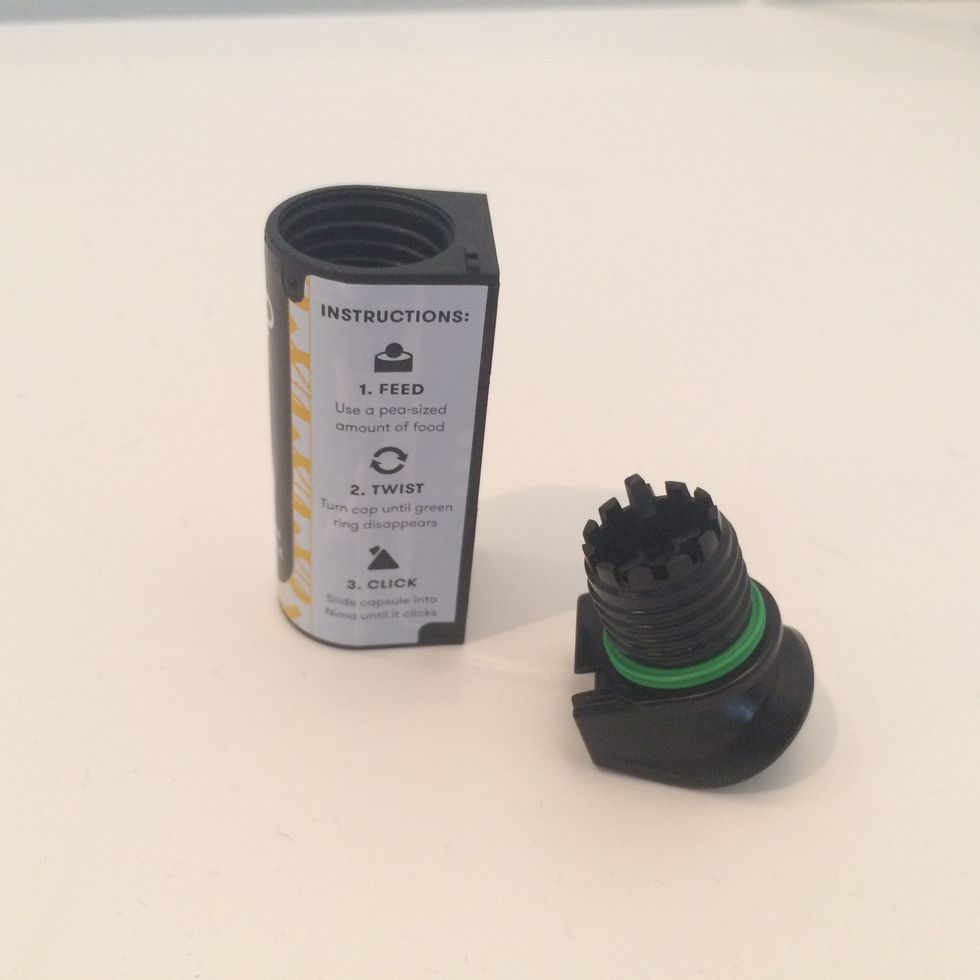 You use the Nima gluten cartridges just once for each test.
The canned corn passed. Months went by and we didn't use it. We tend to go to the same restaurants which we know are safe, or we know the food we can eat that's safe. But then I had a new chance to try Nima: I was going to sleep-away camp at the U.S. Space & Rocket Center in Huntsville, AL.

My mom called the camp, which told her that they could definitely accommodate gluten free people, people with celiac, and there would be no issue. That made me feel sort of excited because it meant me to go, but nervous because I would have to trust people and if I got sick I wouldn't be able to go home. Honestly, I wouldn't have considered it if I couldn't have brought the Nima.
We flew to Nashville, drove the next morning to camp in Huntsville, and stopped at Chipotle in town. (Conservatively our 500th visit to Chipotle since I was diagnosed: they do gluten free well.) And then my parents dropped me off armed with the Nima and 15 cartridges — exactly one for every meal I'd be there.
The first meal was Sunday night dinner. They gave me baked chicken french fries. I trusted the baked chicken: it's usually a safe bet. But the french fries made me nervous because there about a million ways that people could mindlessly throw gluten into french fries through shared fryers with other gluten things or through coating them with flour. (It's happen to me.)
Nima gluten food sensor at work
Nima sensor tests the presence of gluten in food, and is designed for those who need to eat gluten-free, such as celiacs. The sensor takes a few minutes to work.

I broke the tip of a french fry, put it into the capsule, and turned it on. While I waited I ate the chicken, and a girl at my table asked if me if I was diabetic. That was funny since no one ever thinks of my disease as something serious. When they hear I'm gluten free, they usually ask me, "Oh are you on a diet?" But once you bring out a cool looking machine people start to realize that you're serious.
I told her, "No, just gluten free." Other people were curious, staring at the Nima as it worked. A few minutes passed and a smiling face appeared on the screen. Success. I ate the fries. They were pretty good.

For breakfast the next morning, I got a waffle, scrambled eggs and some tater tots. I tested the waffle it passed. But I couldn't test the waffle or the tater tots. So I only ate the eggs because I'm not a big breakfast eater and I once had a bad experience with pancakes and waffles make me nervous too. So even though it passed, they're not appetizing to me.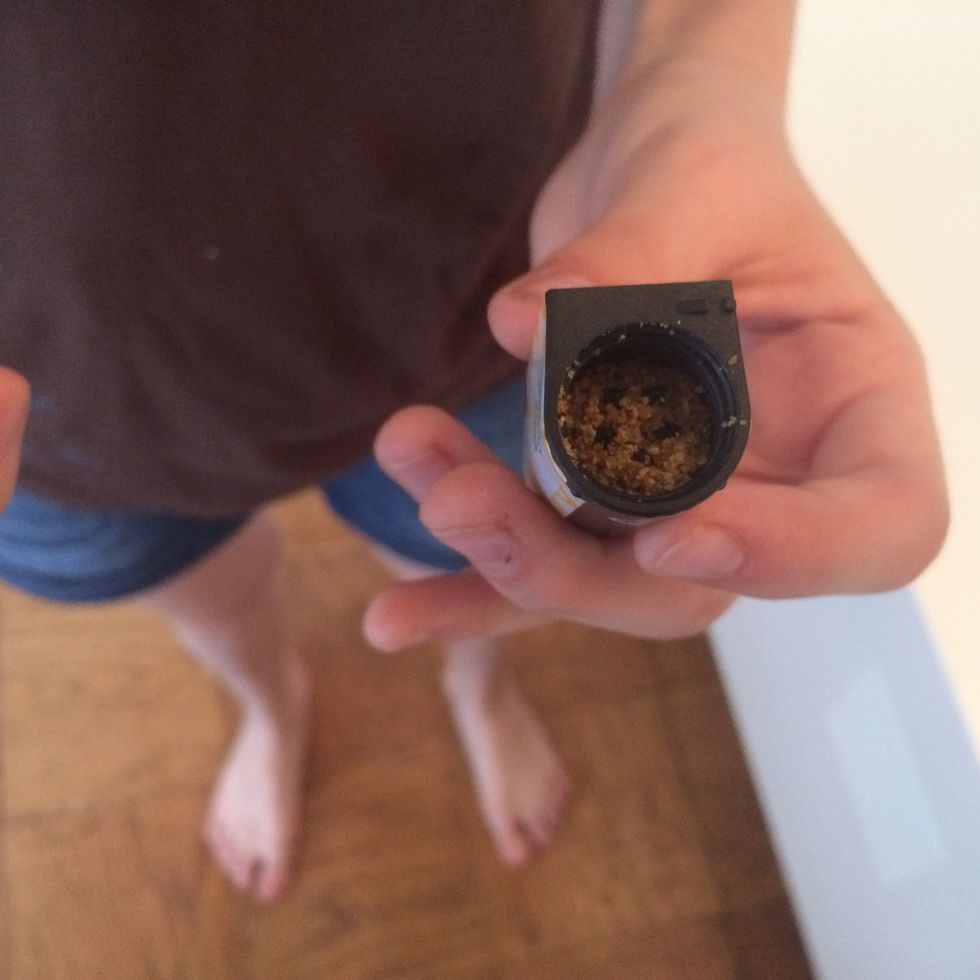 You add a tiny amount of food into the Nima capsule.
Lunch was test three: pulled pork. It had barbecue sauce which can have gluten so that had to be tested. It came out safe and I ate it. And it was lucky it was safe because they served it to me three more times. (That also saved me a lot of capsules since I didn't have to keep retesting it.) I can't really eat pulled pork again for awhile now, but I was grateful to have something that I knew was safe. And I enjoyed it those four times. And I am sure I will again.
Later in the week came the first wrinkle. I got baked beans which have liquid in them. I put half a bean in the capsule and scraped off some of the excess liquid. But then the Nima came back and said, "Error, use another capsule." So I did. I scraped the liquid off, put the half of a baked bean in again, and got back again, "Error, use another capsule." Now it's been several minutes, my food is cold, and I didn't want to waste another capsule. So I ate a banana and a snack bag of popcorn.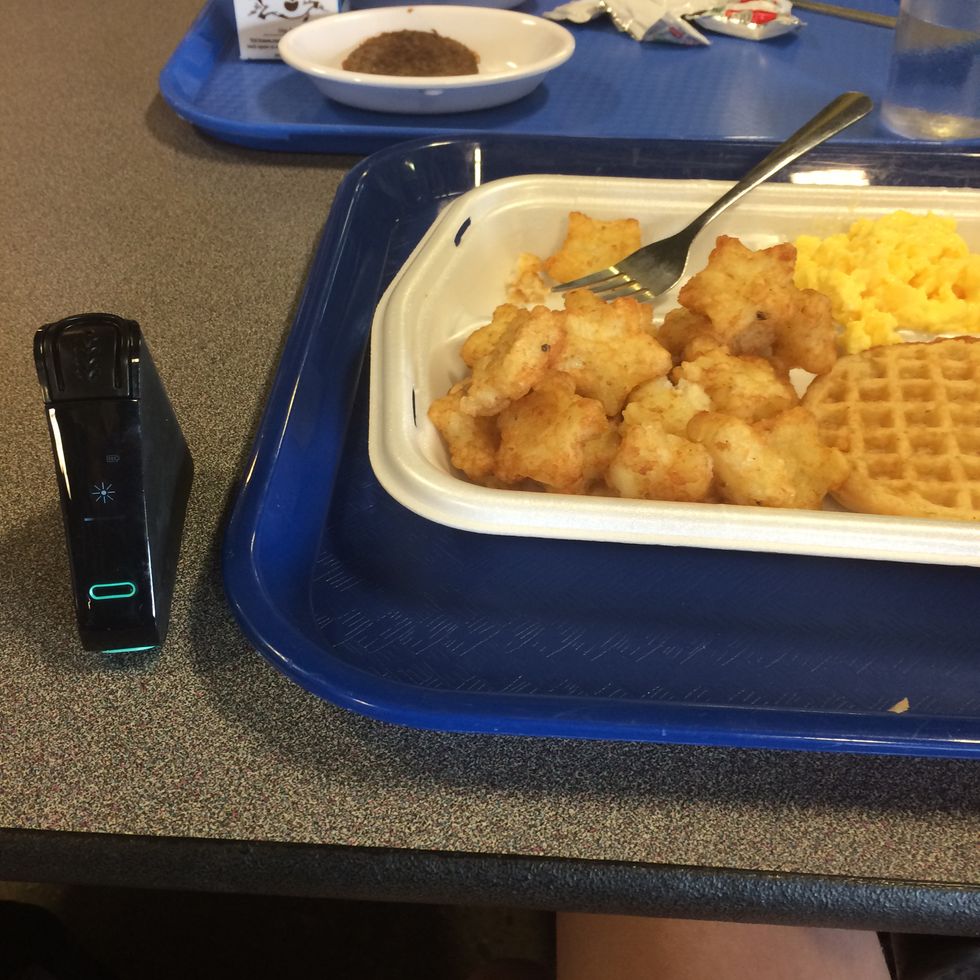 Nima at work testing the waffle one morning at breakfast.Photo by Harper Learmonth
I objectively knew the food was safe, but the Nima not confirming it made me nervous. It didn't come back and say it had gluten. I chalked that up my error. With certain kinds of food, you need to use very small amounts. I may have put in too much.
Still, I recommend Nima to everyone who is gluten free. For kids, it's a lot better to have Nima especially if you get worried about triple checking with someone at a restaurant. You don't have to come off as obnoxious, and you can still be sure about what you're going to eat. Nima is easy to use, and doesn't have five thousand buttons you have to figure it out: It simplifies meals a lot.
The device is very expensive though — and so are the capsules. That's a big concern. Also, the capsule only tests a little piece of food so it's not like I can test everything I was going to eat. Because of how long Nima takes, you have to strategize which things you'll test. Testing the waffle and tater tots, for example at camp, would have meant breakfast was half over before I could start eating.

But ultimately I'm really glad I have the device: Nima let me go to space camp. Now I'll be able to do more things like that and feel safer.
-Harper Learmonth who last wrote about the Ozobot Evo robot for GearBrain.
Cons: It takes a long time for a result. I wish the capsule were re-usable because it was stressful to wonder if I would have enough even though I get why they're not. They're very expensive.
Pros: I didn't stress out as much about food, and I probably ate more and I felt better. Pretty portable, I kept it in my backpack, easy to use, you didn't have to take a big portion of the food because I didn't have to rip off piece of food, be more casual and more discrete.