Amazon-owned Ring sells a wide range of video doorbells, each featuring a quality camera with a wide field of view, microphone, speaker and Wi-Fi for answering the door from anywhere in the world.
They all perform the same basic task, with the Ring smartphone app alerting you when the buzzer is pressed and opening a two-way video call. But, as of May 2022, there are no fewer than seven different models of Ring doorbell to pick from, plus a range of accessories. Prices range from under $65 to over $300.
Read More:
This GearBrain guide has been written to help you work out which Ring Video Doorbell is best for your budget and your smart home.
Wireless Video Doorbells
We are starting with Ring's battery-powered video doorbells. These can be powered by your existing Doorbell wiring if you so wish, but their real purpose is to work entirely wirelessly. You just attach it to your door or wall, connect it to your Wi-Fi network, and away you go.
Ring currently sells four versions of its wireless doorbell – and they all look almost identical, despite their prices spanning from $80 to $200, or even $250 when bought with the company's Chime Pro.
Video Doorbell – $99.99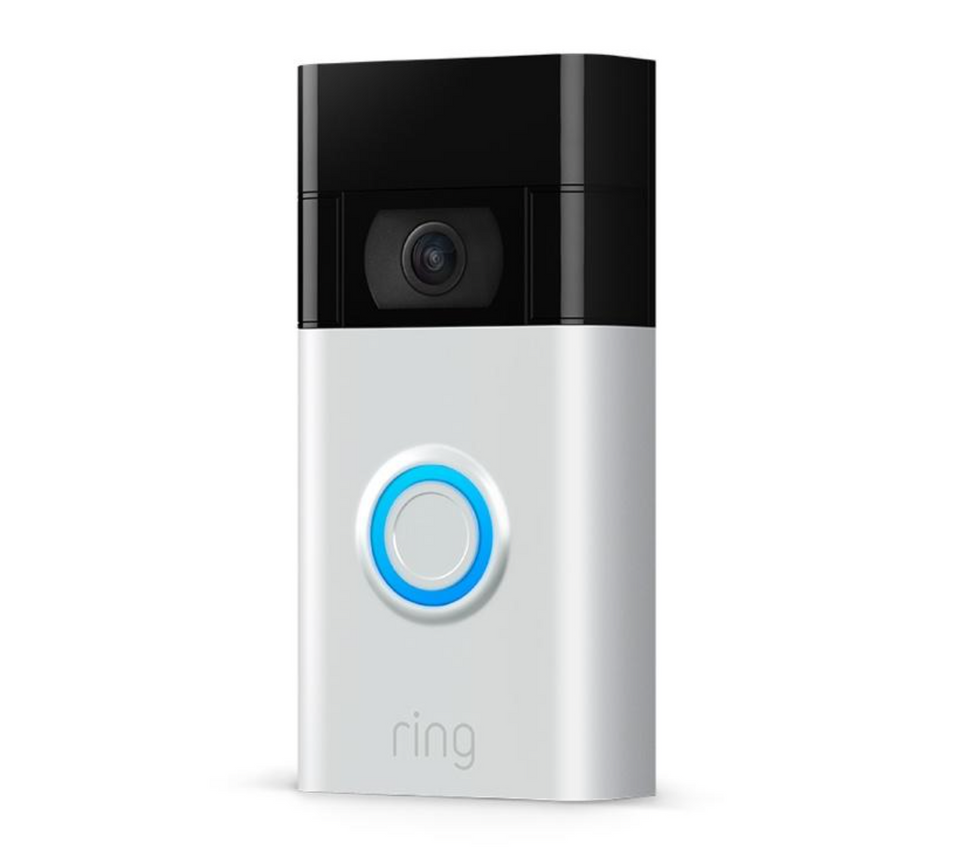 The Ring Video Doorbell is priced at $99.99Ring
First, the cheapest and simplest offering. This device has a camera, microphone and speaker for creating a two-way video call between your smartphone and whoever presses the button. Released in 2020, it is available in black or silver and has a built-in battery, meaning you have to detach the doorbell and plug it in to recharge it.

Alternatively, it can be hardwired to existing doorbell wires for power. The camera records 1080p Full HD, color video and the camera can be set up to notify you when motion is detected, thus acting as a security camera as well as a doorbell. It can be controlled from the Ring app and also from Alexa devices like Echo smart speakers and displays. The former announces when someone is at the door, and the latter shows a live video feed on its screen.
This doorbell camera has a viewing angle of 155 degrees horizontally and 90 degrees vertically. All Ring doorbells have infrared night vision for clear footage after sunset.
Finally, this model (in fact, all current Ring doorbells apart from the Video Doorbell Wired) has a system called Quick Replies, where you can play a range of recorded messages when the buzzer is pressed.
Video Doorbell 3 – $199.99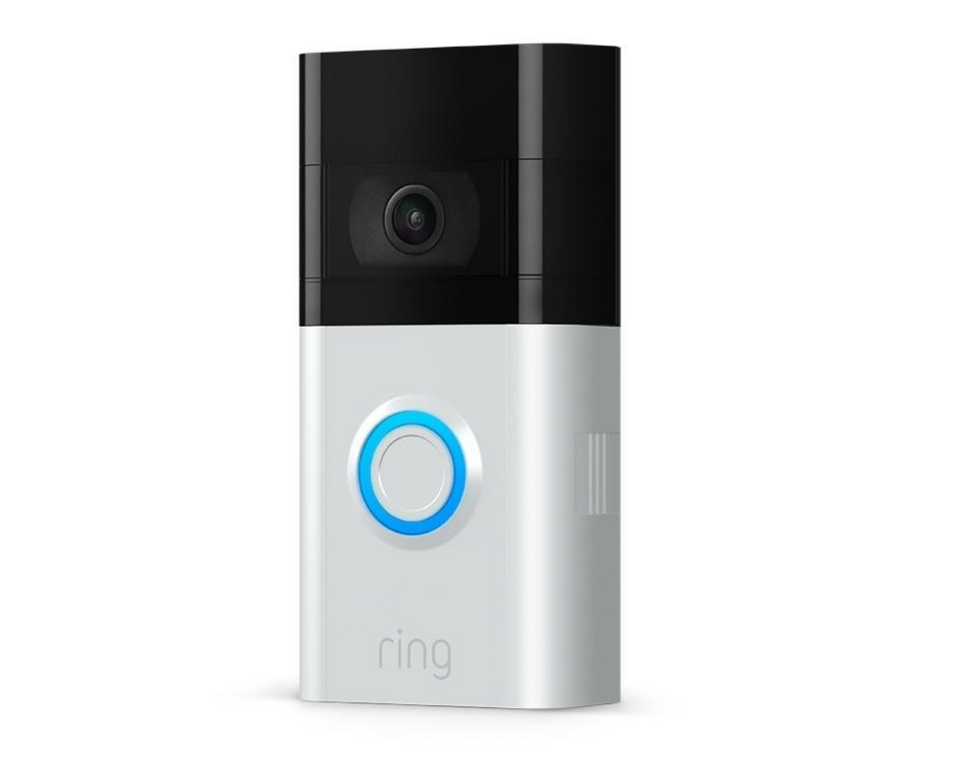 Ring Video Doorbell 3Ring
Next, and for a hefty $100 more, we have the Video Doorbell 3. This also shoots in 1080p Full HD and has motion detection, but importantly it has a rechargeable battery that can be removed. That way, you can swap between a pair of batteries when they run dry (although only one is included in the box).

Battery life for Ring doorbells varies a lot depending on how often they are used and what your motion detection settings are. 'Between weeks and months' is the catch-all estimate, as it really can vary that much.
The camera of this doorbell has a slightly larger viewing angle of 160 degrees horizontal and 90 degrees vertical. It also benefits from dual-band Wi-Fi, which the cheaper model misses out on, as well as interchangeable face plates for changing the color, and a kit for mounting in a corner, such as between your door and a wall.
Unlike the cheaper model, this one can be attached to your existing doorbell chime (if you have one). Remember, Ring doorbells only alter you through the app as standard, so this could be useful if you have a pre-existing chime in your home. Otherwise you can buy a new chime from Ring that plugs into a wall outlet and connects to the doorbell wirelessly.
Video Doorbell 3 Plus – $199.99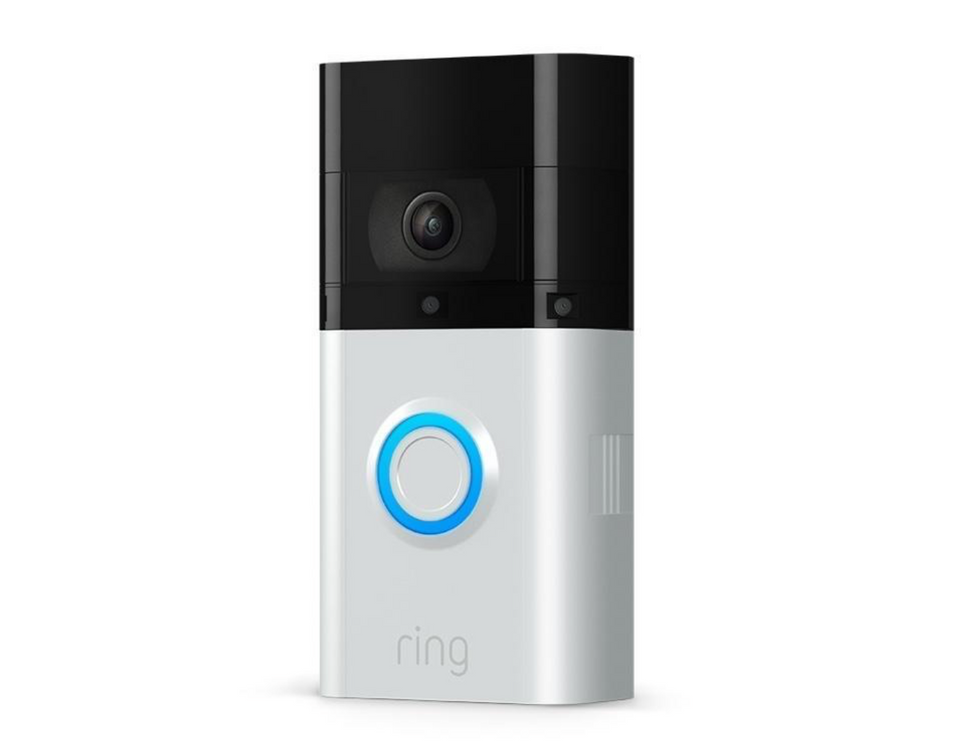 Ring Video Doorbell 3 PlusRing
For $20 more Ring will sell you the Video Doorbell 3 Plus. This is almost identical to the regular 3, but has a feature called Pre-Roll, which records four seconds of video before motion is detected.

That way, you can view an extra few seconds of footage that could be useful if there is a disturbance like an attempted break-in, vehicle theft, or anything else where evidence might be required. It should be noted that this pre-roll video is recorded in black-and-white only, then footage recorded in the normal way (after the motion has happened or the bell has been rung) is in color.
We think this is a feature that easily justifies the extra $20 cost, especially when already spending $180. But it might be hard to find a Ring Video Doorbell 3 Plus since the company is not promoting it anymore on their site.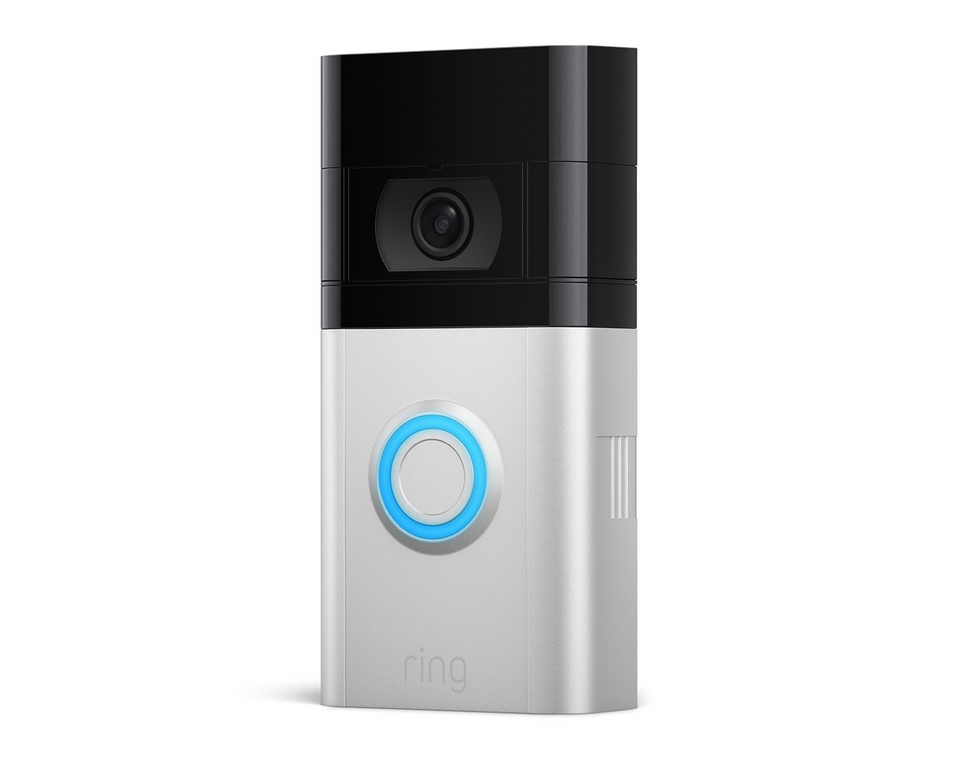 Ring Video Doorbell 4Ring
The newest doorbell from Ring, this model can be pre-ordered now and will begin shipping in the US from April 28. It has all of the features of the Video Doorbell 3 Plus, but also benefits from color pre-roll footage instead of black-and-white.

For example, if you are alerted via the Ring app and open the camera feed to see a delivery driver, you can tap to play a pre-recorded message asking them to leave the package on the doorstep. The quick reply can also invite them to record a message.
Ring describes it as an answer machine for your front door, and while this might not seem useful if you are at home, remember how the Ring app lets you answer from anywhere in the world – so asking for parcels to be left with your neighbor could be really useful. The Video Doorbell 4 can also be bought with the Chime Pro, which acts as an audible chime and Wi-Fi signal extender, for $249.99.
Wired Video Doorbells
Next, we have Ring's wired video doorbells. These are priced from $60 to $350 and are powered by existing doorbell wiring instead of a battery. This means they are slimmer than the other models and always have a power supply, with no battery charge level to keep an eye on.
Video Wired Doorbell – $64.99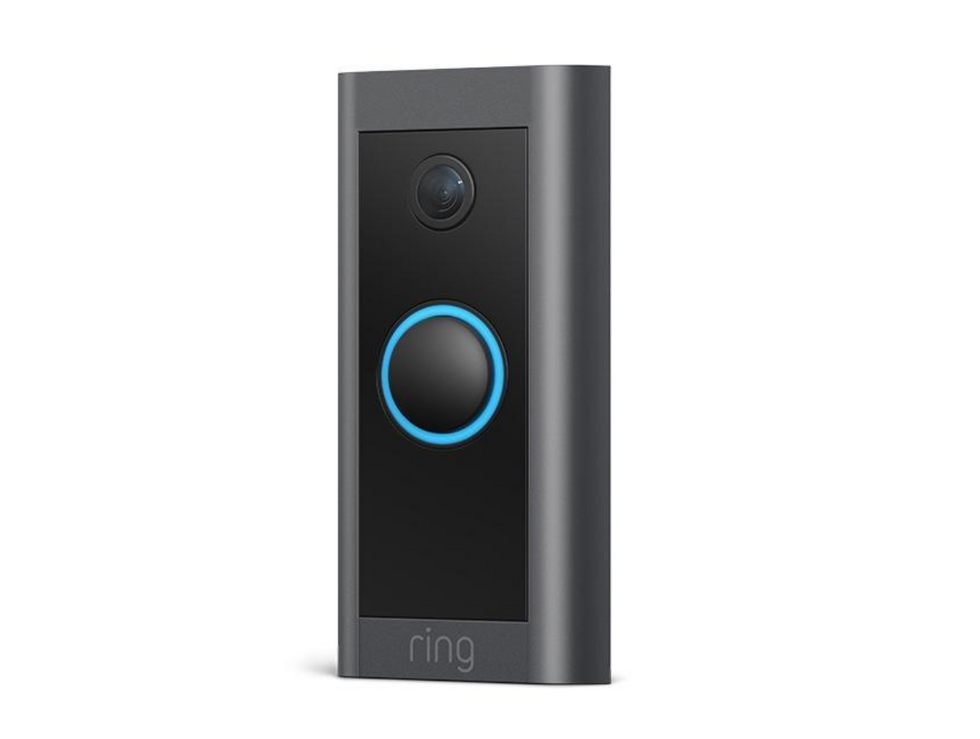 Ring Video Doorbell WiredRing
We think this doorbell represents great value for money, thanks to it offering a slim and smart design, 1080p Full HD video recording, motion detection and alerts, Alexa integration and even Ring's Pre-Roll video feature.

The only downsides are an inability to work with an existing doorbell chime (so you'll need to buy a plug-in one from Ring if you want an audible chime), and a lack of the Quick Replies system. Ring estimates the doorbell can be installed in just 15 minutes.
Video Doorbell Pro – $169.99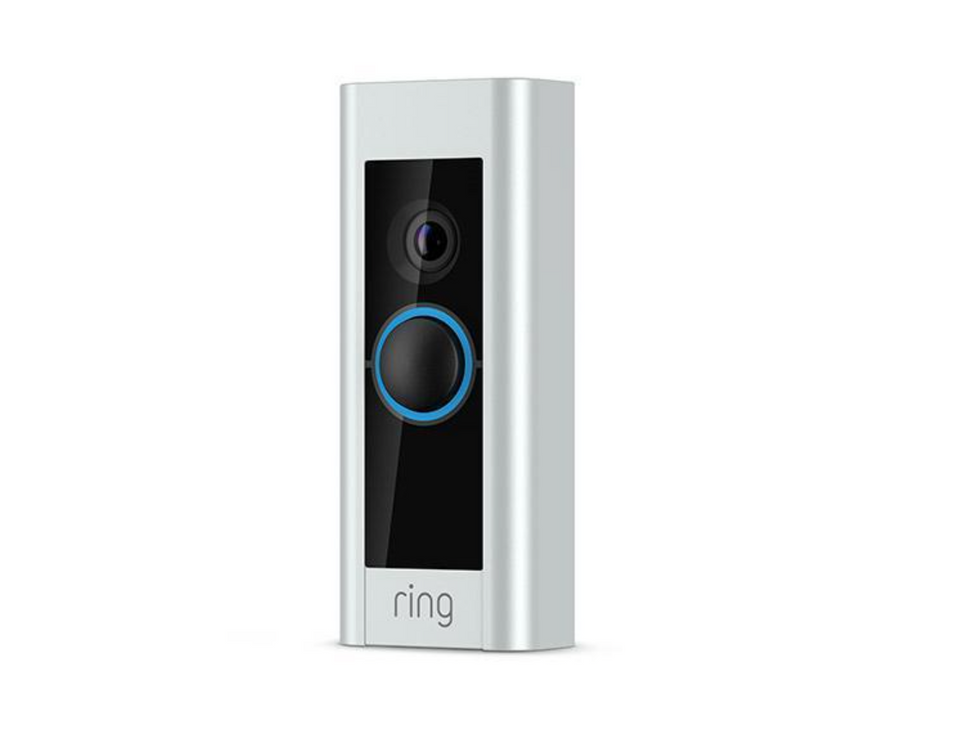 Ring Video Doorbell ProRing
As with Ring's wireless doorbells, there is a significant leap in price from the cheapest to the next most affordable model. For $170, buyers of the Video Doorbell Pro get a video doorbell that works with an existing wired chime and has Ring's Quick Replies system, as mentioned earlier.

The estimated installation time here is just five minutes, making it one of the simplest smart home devices around. Both the Video Doorbell Wired and Video Doorbell Pro have a field of view of 155 degrees horizontally and 90 degrees vertically.
Video Doorbell Pro 2 – $259.99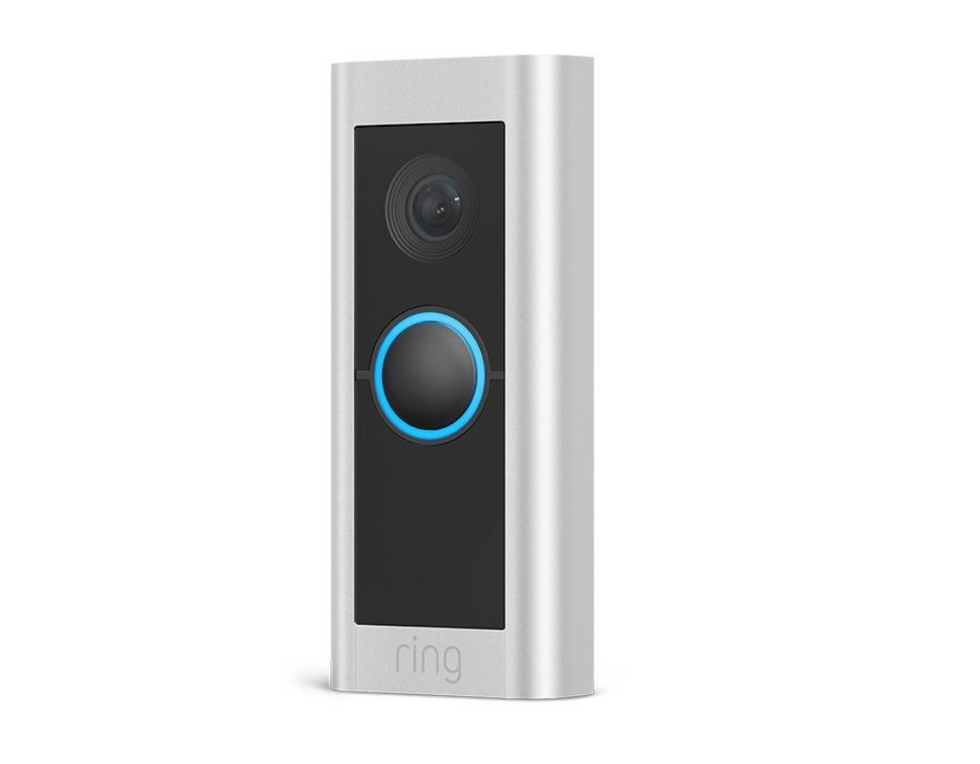 Ring Video Doorbell Pro 2Ring
Next, and with another considerable price jump, is the Pro 2. This has improved audio quality, a higher video resolution of 1536p, a more advanced motion detection system, and two features called Bird's Eye View and Head to Toe Video.

The former of these plots the path taken by each visitor as they walk to and from your front door. These dotted lines are added to recorded video so you can see more clearly if any visitor took a suspicious route to the door, or returned later but didn't ring the bell for whatever reason. Head to Toe video is possible thanks to the Doorbell Pro 2 having a field of view that is 150 degrees both vertically and horizontally, making it easy to see parcels left by the door. (Read our full review of Ring Video Doorbell Pro 2 here.)
Video Doorbell Elite – $349.99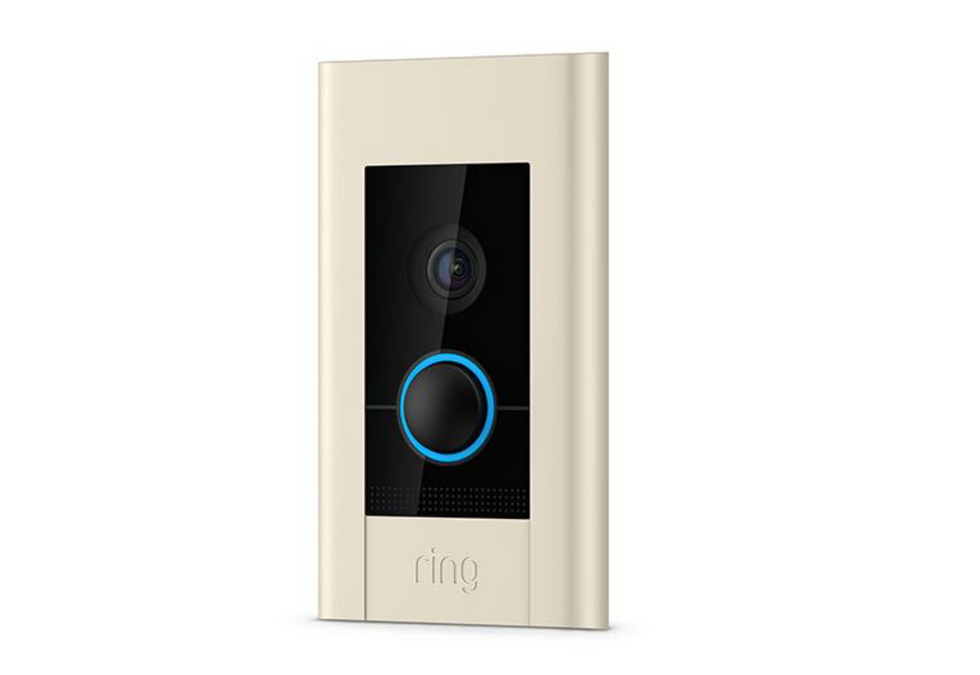 Ring Video Doorbell EliteRing
Finally, Ring's current flagship is the Doorbell Elite and costs a full $100 more than the next best option. This is a serious investment considering how Ring doorbells with the same basic functions start at just $70. The Elite is offered in satin nickel, pearl white, venetian and satin black thanks to interchangeable face plates, and it is the only Ring to have a power-over-Ethernet connection (alongside Wi-Fi). That way, it can be used on a large home where the front door might not be covered by the Wi-Fi network.

The camera is 1080p Full HD and has a viewing angle of 160 degrees horizontally and 90 degrees vertically. The device also has advanced motion detection and customizable motion zones, as with other Ring doorbells. In short, you are paying a premium here for the quality finish of the device and the Ethernet connection.
Check out The GearBrain, our smart home compatibility find engine to see the other compatible products that work with Ring devices.
Smart Video Doorbell Buying Guide - GearBrain www.youtube.com