Like GearBrain on Facebook
Gamers, well-versed in playing sports both on console and online systems, can also field a ball, run for a touchdown or make a goal in virtual reality as well. Choices are growing on a daily basis and include not just gaming options but also the ability to watch real sports events, either live-streamed or recorded, through VR headsets.
GearBrain helps you get the ball rolling on where to find the best VR apps and options for both games and live events. Who says the best sports experience involves a hot dog and brew in the stands?
Sporting life
A number of media outlets are getting into virtual reality sports from NBC Sports and its VR broadcast this month of The Kentucky Derby to Fox Sports bringing virtual reality to some of March Madness earlier this year. Even the Rio 2016 Olympics will have options for viewing in virtual reality.
However, the selection is still experimental and spotty, so don't cancel your premium cable sports channels just yet. Still, as virtual reality platforms continue to ink deals with all the major sports organizations, you probably want to know where to tune in to get a ringside seat.
YouTube
YouTube is still the biggest platform right now for any and all VR content. The site currently hosts boxing videos, hockey, soccer, plus likely this year's Olympics once that VR content is uploaded.
Search for the name of your sport—football, basketball, cricket—and the keyword "VR" or "360", pull up the video on your Android and iOS smartphone and click on the little Cardboard button on the bottom right to switch to immersive virtual reality mode. You can also use the Samsung Internet Browser in Gear VR, surf to the YouTube site, and bring up the videos there, but they don't always load correctly.
However, Google just announced a new YouTube VR app called Daydream, which is expected to launch this fall and reportedly start with support for Android devices first. We'll let you know more as we learn about this as well. Safe to say though, that YouTube will remain a VR powerhouse.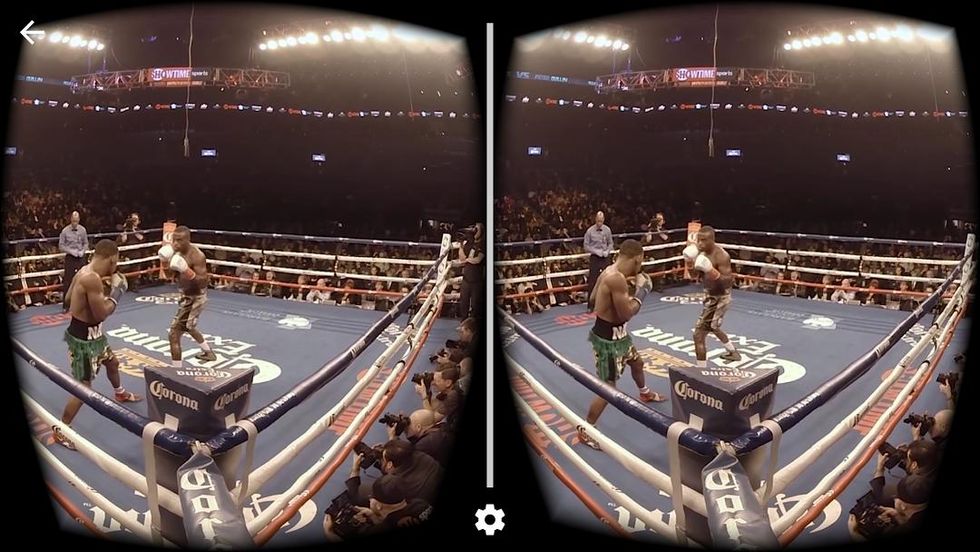 Watch Daniel Jacobs with a TKO against Peter Quillin.
Your favorite social media site Facebook now also supports 360-degree videos, with European soccer games and Major League Baseball racking up millions of views. Plus you can have one-of-a-kind experiences. Hang with the New Orleans Saints as they make their entrance on the field. Or hit the training pitch with Real Madrid.
Anyone can view Facebook 360 from their Android and iOS smartphone with flat imaging just by launching the Facebook app. For virtual reality views, you'll want to watch through Gear VR and Oculus Rift.
Other platforms that offering a smattering of virtual reality sports include Milk VR, which is free for Gear VR. There you can immerse yourself in Nascar videos, wrestling matches from the WWE and events from the Lillehammer 2016 Winter Youth Olympics. You can download the videos for your Android devices thorough a Google Play app, but they will only view flat.
Next VR is also free on Gear VR, but no other platform yet. This company specializes in live-streaming events, such as the recent deal with Fox Sports that brought seven "Big East" tournament college basketball games to virtual reality. Watch live boxing, golf and a lot more going forward.
Littlestar VR is known best for its immersive documentaries, but you can definitely get your sports fix here from auto racing to baseball, football to extreme sports. View virtual reality content through Gear VR, iOS and Android devices.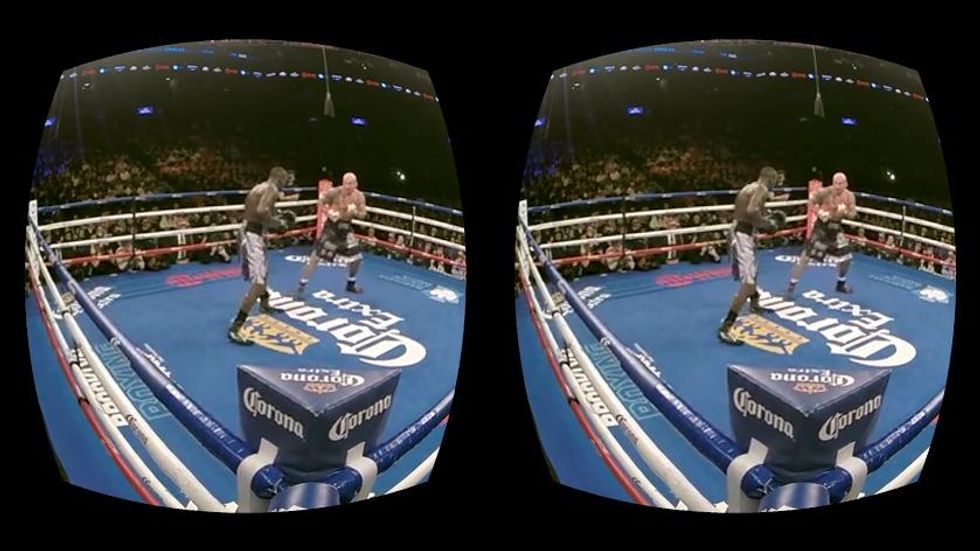 The Wilder vs. Szpilka knockout on Littlestar.
Gamers have options too
Not down with live sports events, but still love to play competitively? Virtual reality is transforming the gaming world, including sports games.
VR Soccer Header for Cardboard
Into soccer? This game doesn't even require a controller or a button. You play just by turning your head from one side to the other. Best? The game is free for both Android and iOS.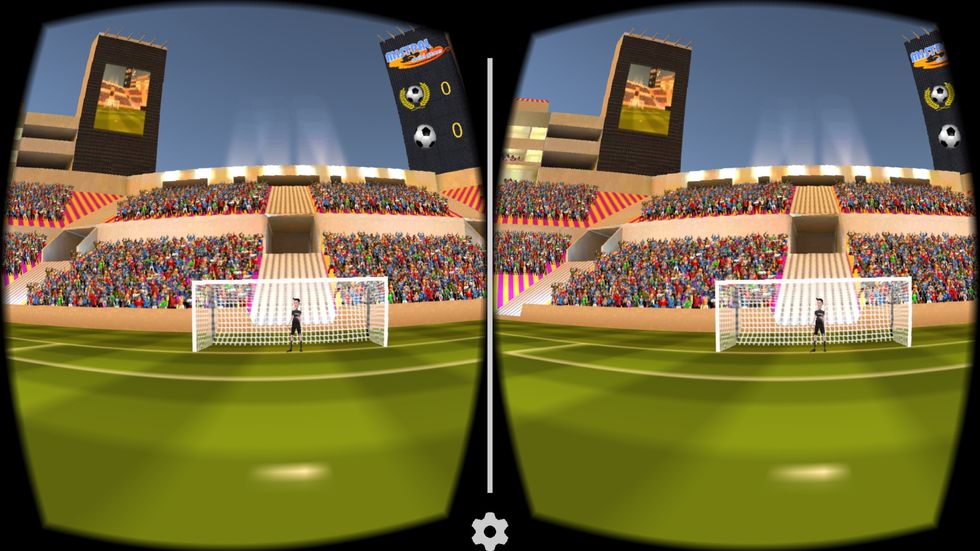 Golf VR
Don't have time to hit the green with your latest connected golf device? Try a virtual swing instead. You play this game of golf first just by looking to choose options and golf clubs. Then, look down at the ball to start the swing and look up to finish the swing. Again, no buttons or controllers required. Free for Android only.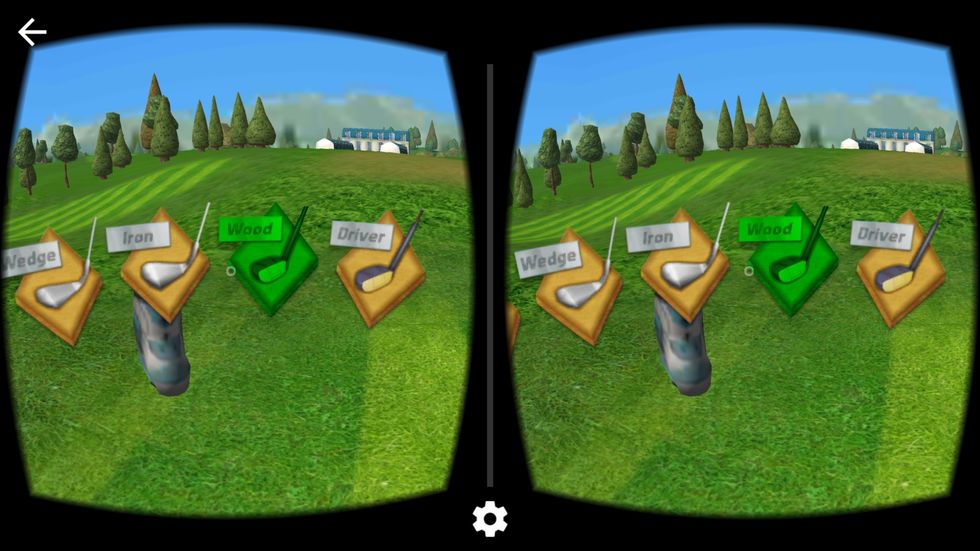 Bowling VR
No funky shirts needed to get a strike here. You play this free game by touching the screen on your Android device or using a button. Although Bowling VR should work with Bluetooth remote controllers, I tried a couple of different ones but could not get them to work with this app.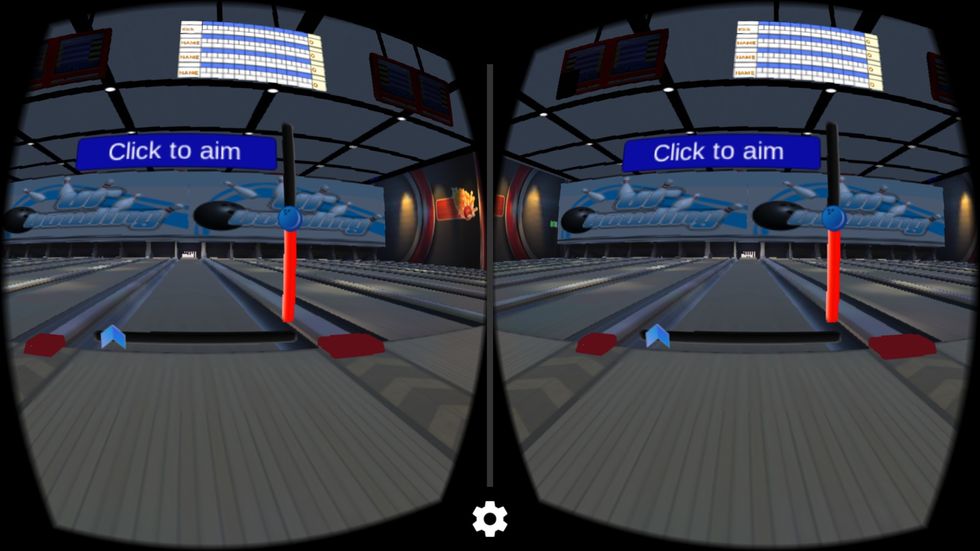 Click here to buy Samsung Gear VR Headset.
From Your Site Articles
Related Articles Around the Web
Like GearBrain on Facebook