Press Release:
Getting ready for the holidays and not sure about what drone to give this year? Well, Bionic Bird has a solution for you. Its their new Bionic Bird Starter kit. Bionic Bird is the robotic bird born from more than 40 years of research and development at XTIM Bionicworld.
After announcing their new version of 'The Flying App' and then a new price (€99 instead of €129 online at http://www.mybionicbird.com), Bionic Bird has expanded their range and is offering a STARTER KIT exclusively for Christmas!
THE STARTER KIT is available as a more compact package at half the price - €59. After attaching the wings in less than 30 seconds, the bird is ready to fly. A cable charger is included as standard, while the 'power bank' egg is also available separately.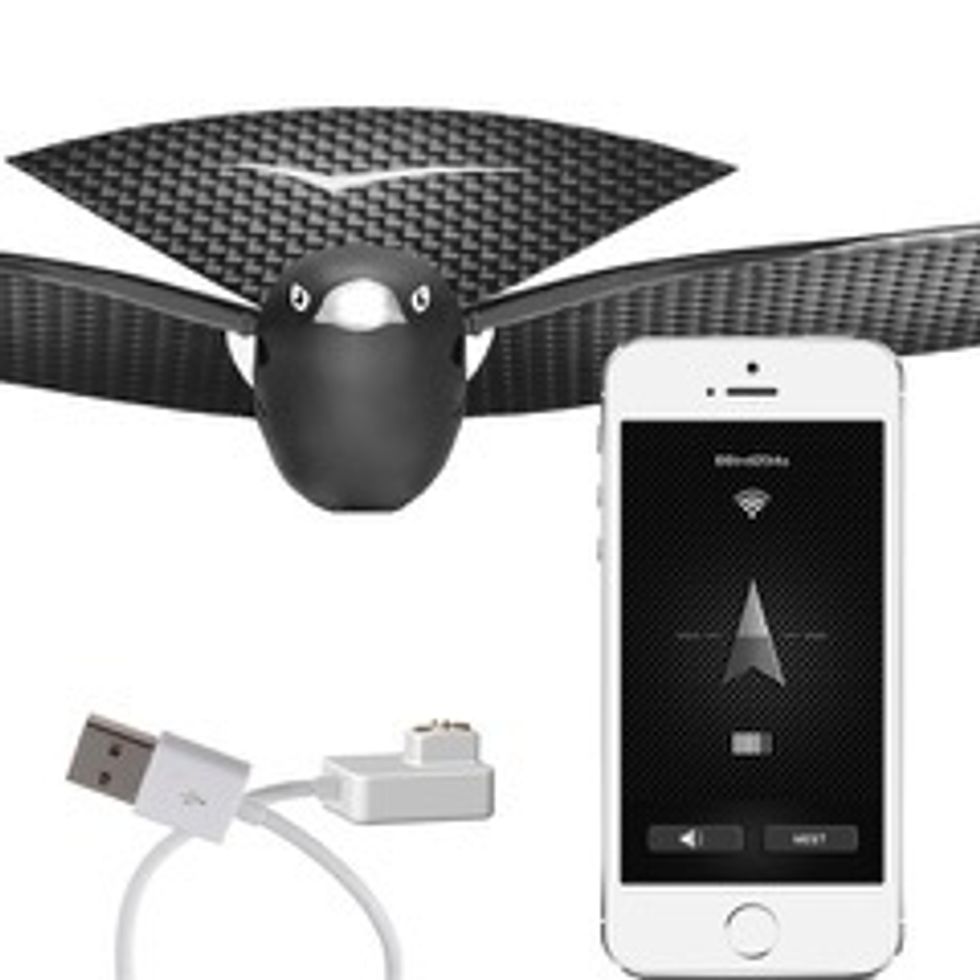 Bionic Bird is packed with micro-technologies weighing less than 10 grams. Designed in France, Bionic Bird benefits from strict quality controls that are so rigorous that each bird is built as if it's a precious prototype. Bionic Bird mimics both the soaring of an eagle and the rapid flapping flight of a swallow. Even real birds think it's one of them! Outside, Bionic Bird can fly with a range of up to 100 metres with speeds up to 20km/h. It can even fly indoors if the tail is set to slow mode. Bionic Bird is a real, harmless alternative to the propeller drone, without any annoying noises.