Google is starting its Black Friday sales early, dropping deals on a number of products including the new Nest Cam (Indoor 2nd Gen), new Nest Doorbell, Nest Audio, Nest Wifi, and the new Nest Hub (2nd Gen) . You don't have to wait. The products listed below are available now and you can pick up savings on these products well before Black Friday (November 26th).
These sale prices are on the Google Store starting now and will be good through November 30th. But you can also find them at some of the big box stores as well including Best Buy, Walmart, The Home Depot and others.
Black Friday deals: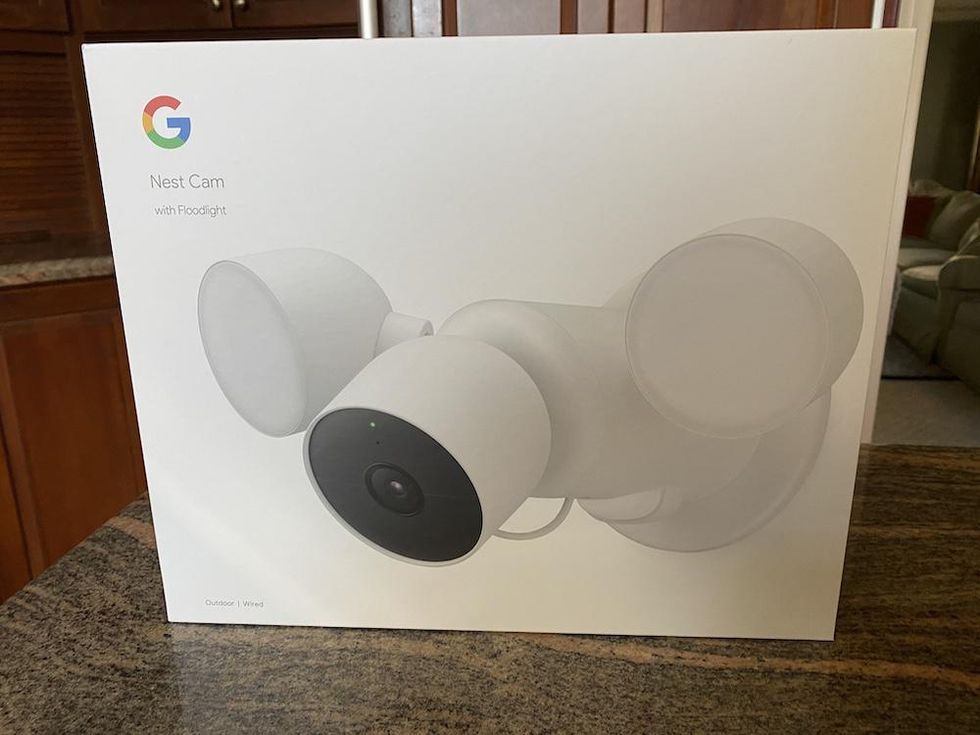 Google Nest Cam with Floodlight- Get $50 off
If your smart home is powered by Google Assistant and you want a floodlight cam, Google has a solution. It's their
new Google Nest Cam with floodlight
. This new smart floodlight cam is wired for power, 1080p HD video resolution, and all the security intelligence you get with all Nest Cams. It costs $279.99 and but for Black Friday, you will be able to pick one up for only $229.99, $50 off at The Home Depot,
Best Buy
and Google Store.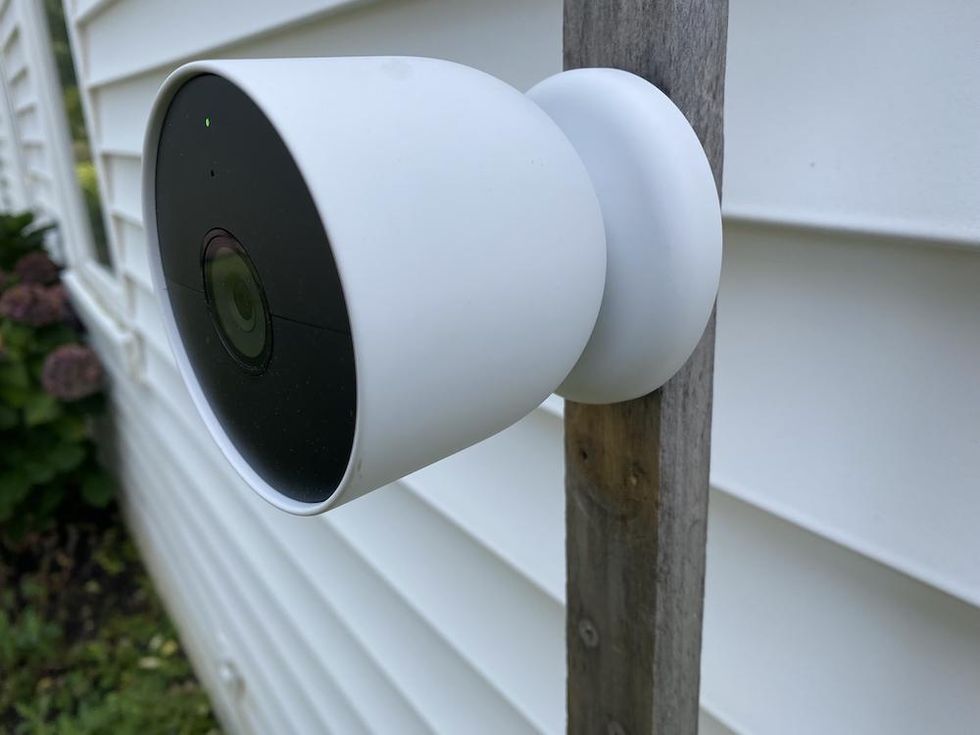 Google Nest Cam works either inside or outside your smart home. GearBrain
Google Nest Cam (battery) - 2 Pack- Get $50 off
One of the newest additions to Google Nest Cam line of smart security cameras is the Google Nest Cam (indoor. outdoor, battery). This new battery powered outdoor and indoor security camera is the perfect outdoor or indoor security camera for your friend or family member who is already using Nest Cams or wants to start building their own DIY home security system with Google Assistant acting as the hub. This new 1080p HD security camera can tell if a viewable object is a person, animal or vehicle. It works on a Wi-Fi connection and has two-way talk, 130-degree field of view, easy to install. Google's Black Friday sale this year is including $50 off a 2 Pack of the new Nest Cam. It normally costs $329.99 but you can get it now for only $279.99 on Google Store, Best Buy and Walmart.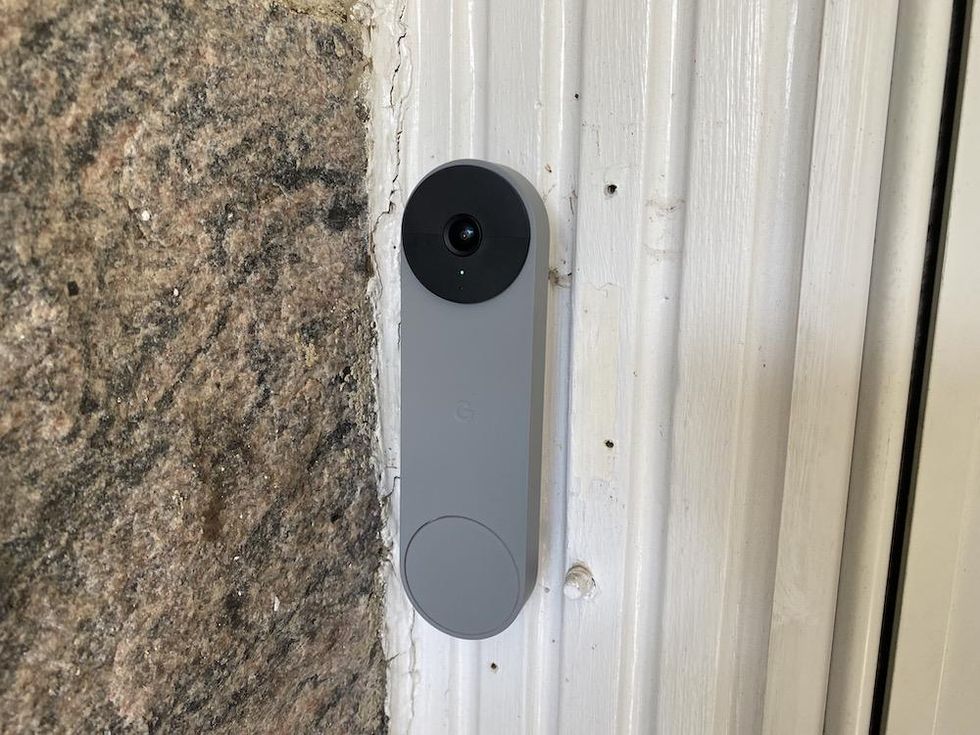 Google Nest Doorbell installed. GearBrain
Google Nest Doorbell (Battery) - Get $50 off
The perfect smart video doorbell to get this year for the person who loves Google Assistant enabled devices is the new Google Nest Doorbell. The Google Nest Doorbell is a battery powered smart video doorbell with all the expected features you need to secure your front or backdoor. It's easy to install and comes with a 1.3-megapixel color sensor, PIR (Passive Infrared) motion sensor, 6x digital zoom capabilities, a 145-degree field of view (FOV) and 3:4 aspect ratio. The 3:4 ratio can help you see the visitor from head to toe on their screen. It normally costs $179.99 but for Black Friday, Google is offering $50 off. This new Google Nest Doorbell comes in four colors (Ash, Ivy, Linen and Snow) and available on Best Buy, Walmart, ABT Electronics and other electronic outlets.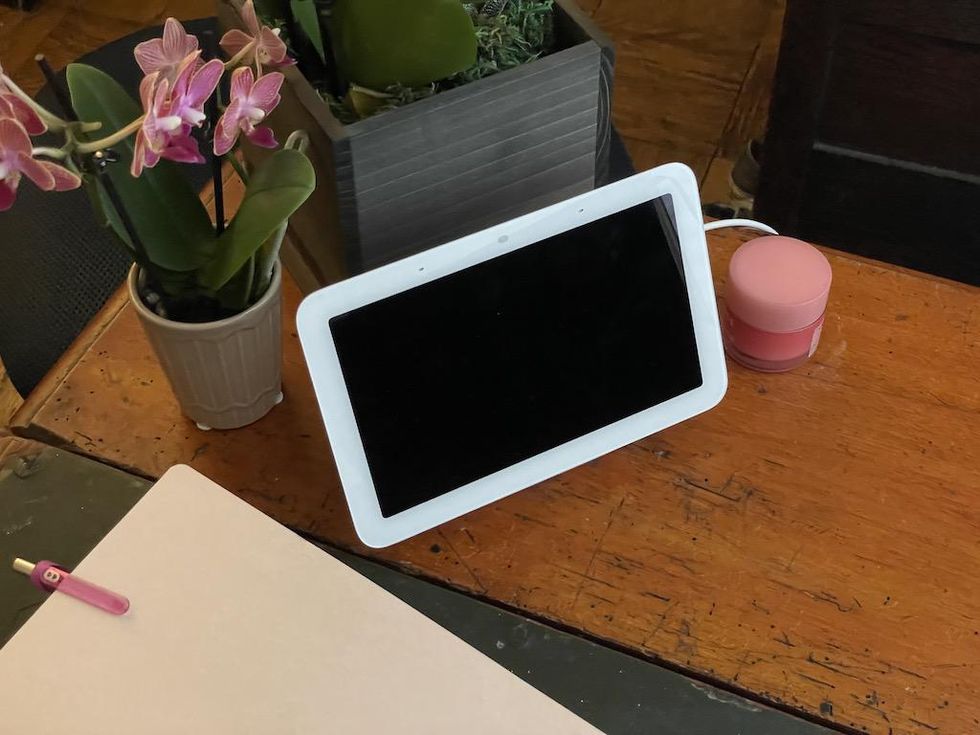 The Nest Hub 2nd Gen will bring some new features to your display including quick gestures and motion control GearBrain
Google Nest Hub (2nd Gen). - $50 off
Google's new smart display,
Nest Hub (2nd Gen)
is a solid, well designed smart display that can be an efficient personal and home manager. What makes this new robust voice assistant different from the previous version is its new Sleeping Sensing feature. This new feature provides details on your sleeping habits. It can track how long you slept as well as how well you breathe through the night. Sleep Sensing is a feature found in Fitbits (which Google purchased last year) which Google as added to their smart display. The new Nest Hub (2nd Gen) costs only $99.99 but for Black Friday, this 2nd Gen smart speaker display will be on sale for only $49.99, $50 off. It's available on Google Store, The Home Depot and
Best Buy.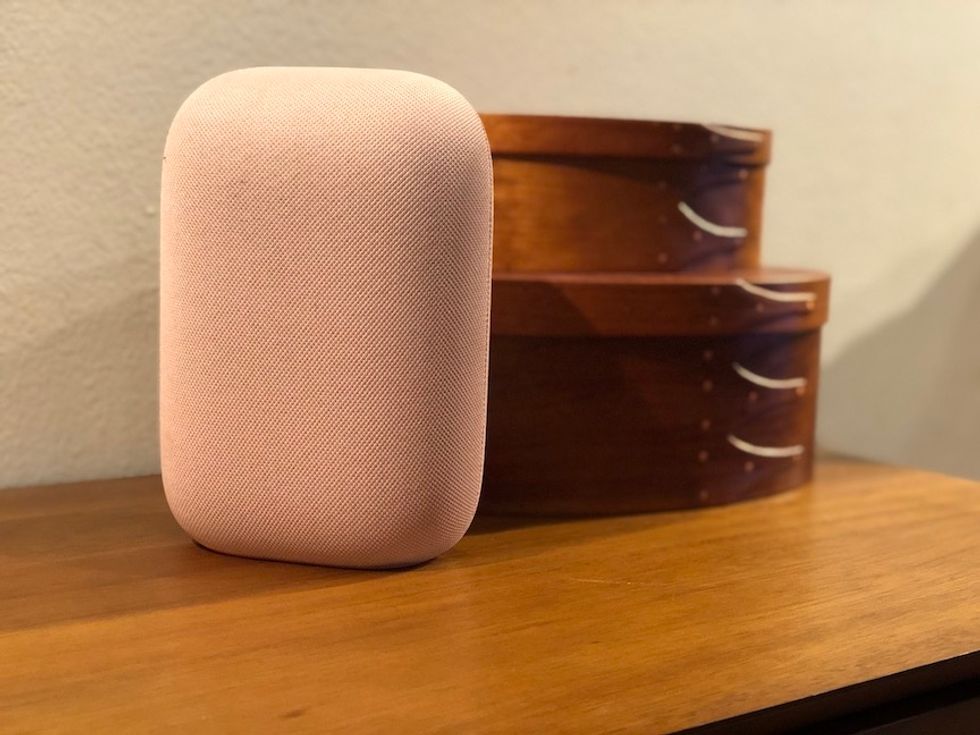 Nest Audio pushes out full, round sound in a well-designed speaker GearBrain
Nest Audio — Save $40

One of the newest Nest smart speakers, Nest Audio, is a smart speaker with a modern organic shape — and the update to the Google Home. Inside is Google Assistant, the smart voice assistant along with a number of other features including Ambient IQ, which allows Nest Audio to read the volume of the noise around it and adjust its own volume as well. Normally priced at $99.99 each, you'll be able to save $40 this Black Friday shopping season. Plus, Nest Audio made GearBrain's 12 Nest Google Assistant and Google Home Holiday Gift Idea list for 2021.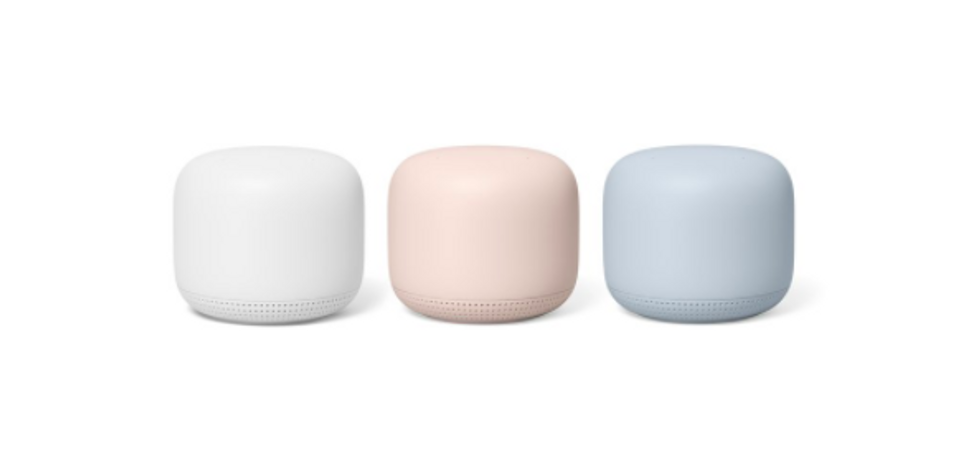 Nest Wifi is a mesh Wi-Fi system that also has Google Assistant inside Google
Nest Wifi — Various deals, including $30 off one, $90 off two and $100 off three

One of the simplest mesh systems you can buy for your home, Nest Wifi sets up in minutes, plus a two-pack is strong enough to cover a 3,800 square-foot space. Each of the points, the devices that extend the Wi-Fi from the main router, has Google Assistant baked inside and you can talk to the smart assistant through them and even push out music. Normally $169 for one, $269 for two and $349 for three, you can pick these up for various prices, saving $30 on one, $90 on two and $100 on three. And yes, Nest Wifi also made GearBrain's 12 Nest Google Assistant and Google Home Holiday Gift Idea list for 2021.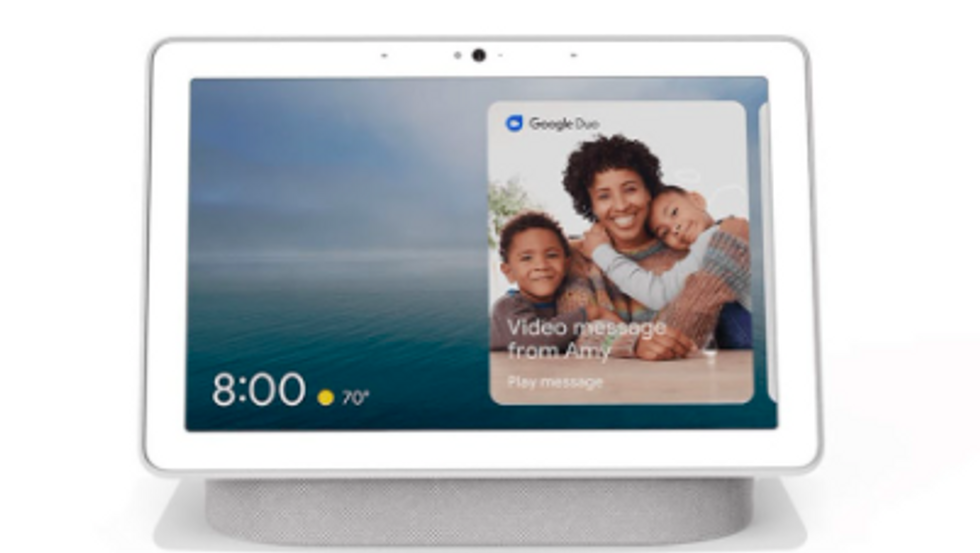 The Nest Hub Max is a display and a security camera in one Google
Nest Hub Max — $50 off the regular price

The Nest Hub Max is a smart display with a security camera baked inside. The 10-inch display also has speakers and a microphone, and with the 6.5 MP camera, you can easily use the touchscreen to host Google Duo calls. There's facial recognition and gesture control. And you can use the security camera in the Nest Hub Max to launch a Nest Aware system, which hosts your video, and starts recording if it picks up sound or motion, for a subscription fee. Normally $229, you can pick up the Nest Hub Max for $50 off during the Nest Black Friday sale. And yes again, Nest Hub Max made GearBrain's 12 Nest Google Assistant and Google Home Holiday Gift Idea list for 2021.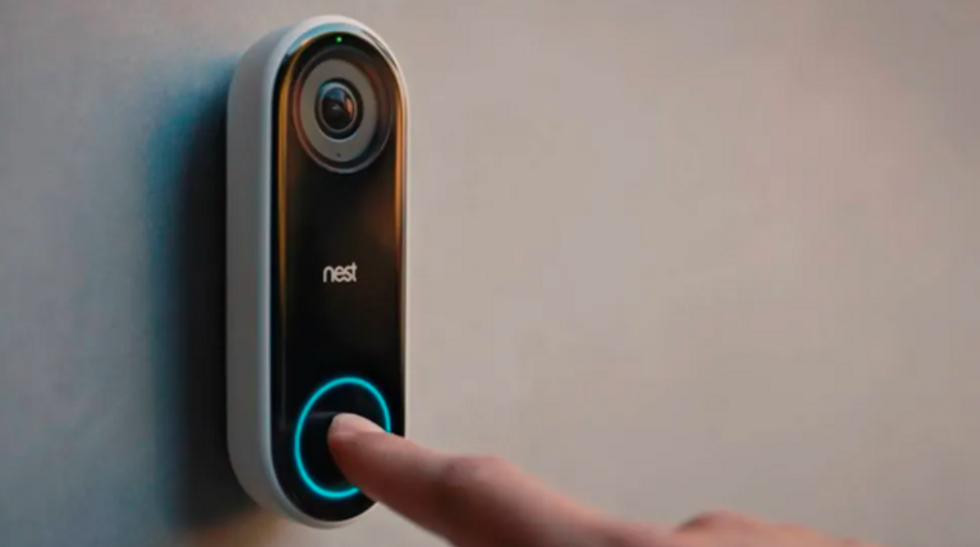 The Nest Hello video doorbell can alert you when packages have been delivered Nest
Nest Hello — $80 off the regular price

Nest Hello is a video doorbell that shoots HDR video, and facial recognition skills. That means it can announce if someone familiar is at the door like a neighbor. It also links into the Nest Aware service, which means you can get an alert when a package has been delivered. Normally, $229, you can pick one up for $80 off this price ($149).
These other Nest devices are on sale too:
Nest Learning Thermostat — $70 off the regular price
Nest Thermostat - $30 off the regular price - only $99.99
Nest WiFi Router — $30 off the regular price - only $139
Check all the special Black Friday deals from Google Store here.
How to Find Products in The GearBrain, Our Compatibility Find Engine for Smart Devices www.youtube.com