Press Release:
HONG KONG – November 1, 2016 – Catalyst, the manufacturer of the world's most protective, versatile and waterproof iPhone, iPad and Apple Watch cases and accessories, announced newly designed, high-performance waterproof, drop proof cases for the iPhone 7, iPhone 7 Plus as well as the 38mm and 42mm Apple Watch Series 2. You can pre-order the cases today. The company tested each of the iPhone cases to make sure they were waterproof to 33 feet or 10 meters and 330 feet or 100 meeters for the Apple Watch Series 2. By testing these new depths, Catalyst can now offer a waterproof rating that is double what their current product offers. These new cases are a new industry standard for protective waterproof cases for the current Apple devices.
In addition, Catalyst's newest cases also provide protection against dust, dirt and sand particles which can scratch and ruin the device. They also have been designed to meet or exceed Military Standard 810G for drops and shocks up to 6.6ft (2m).
"Catalyst has developed a new line of waterproof cases that sets a new industry leading standard for total protection. Our latest products offer the highest level of waterproof protection using our proprietary air and water tight case construction featuring our True Sound Acoustics that allow clear audio transmission over a frequency range of 50Hz to 20,000Hz. Our solutions protect your device from all the elements," said June Lai, CEO of Catalyst Lifestyle.

Catalyst case for the iPhone 7 and 7 Plus is designed to be the Ultimate case for the Ultimate device ™ for everyday life. The cases are made of impact resistant polycarbonate, a soft-touch rubber bumper, silicone seals and air and water tight acoustic membranes.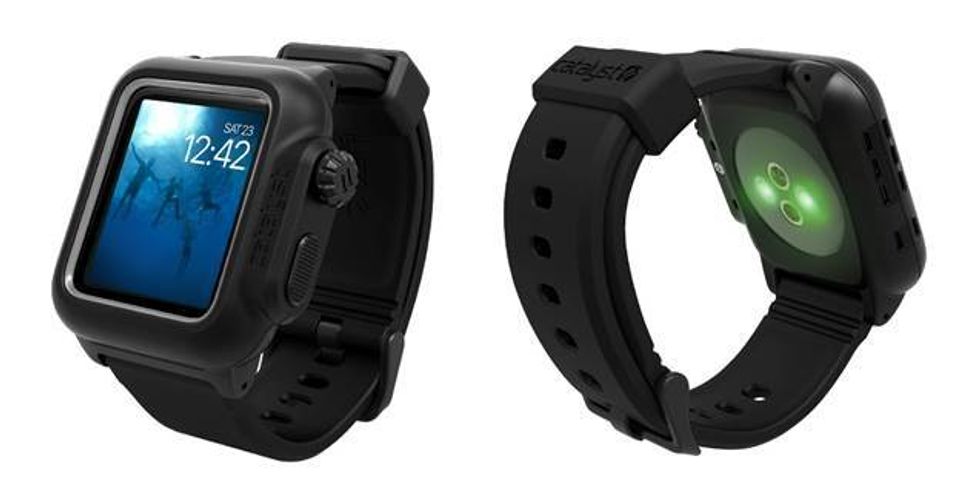 Apple Watch Series 2 cases are designed with True Sound Acoustic membranes and are compatible with outdoor use and in seawater. Other key features include the military grade impact protection, the ability to access the touchscreen and pair with Bluetooth as well as monitor heart rate and charge the device, all without removing the case.
To learn more about the cases for Apple's iPhone and Watch Series 2 or if you want to pre-order any of them, visit www.catalystcase.com.