PHILADELPHIA – November 15, 2018 – Comcast today announced a new set of security camera features designed to help consumers better spot package theft "Grinches" this holiday season, including the ability to filter motion activity by people or vehicles. Using artificial intelligence and 24/7 video recording,the company's Xfinity indoor + outdoor camera can now automatically zoom in on the license plate of a car or the face of someone at the front door, footage that can be easily saved and shared with law enforcement.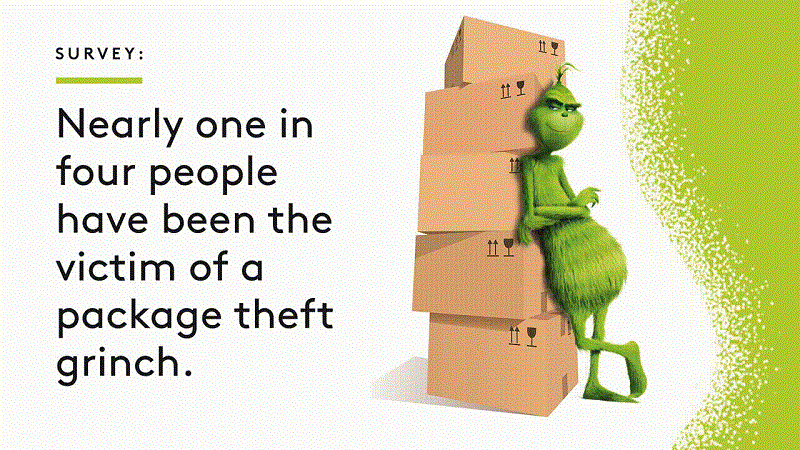 Comcast Survey Comcast
Last year, UPS said it would deliver more than 750 million packages between Thanksgiving and New Year's Eve,and according to a new nationwide survey commissioned by Comcast and conducted by Wakefield Research,nearly one in four people report being a victim of package theft.

"Home security cameras, when integrated with our other Xfinity services, offer great peace of mind so our customers can check-in on their home from anywhere, anytime," said Eric Schaefer, General Manager and Senior Vice President of Xfinity Services. "On any given day, our Xfinity cameras can capture many motion-triggered video recordings. Our engineers used AI to create filters for People or Vehicles so they can more easily and quickly find the moment that matters most to them. Soon, we'll add another filter for pets too."
The Comcast survey also found:
72% of Americans who live in a house or townhome take security measures to avoid having a package stolen, including having it delivered to a friend, family member or neighbor (33%), having it held at the shipping center (23%), and staying home from work (22%).
While nearly three in four (74%) of Americans believe having a visible home security camera is effective at preventing home package theft, only 31% actually have one.
Of those who have a home security camera, 74% say they monitor their footage more often during the holidays.
Americans' favorite holiday movie thief is The Grinch, greatly preferred over Harry and Marv, the burglars from Home Alone. The Grinch, produced by Illumination and distributed by Universal Pictures, a part of the Comcast family, is currently in theaters and tells the story of a cynical grump who goes on a mission to steal Christmas presents. Xfinity customers can say "Xfinity Home, where's the Grinch?" into the X1 voice remote to access still images captured by their home security camera right on the television.
cropfilter_vintageloyaltydelete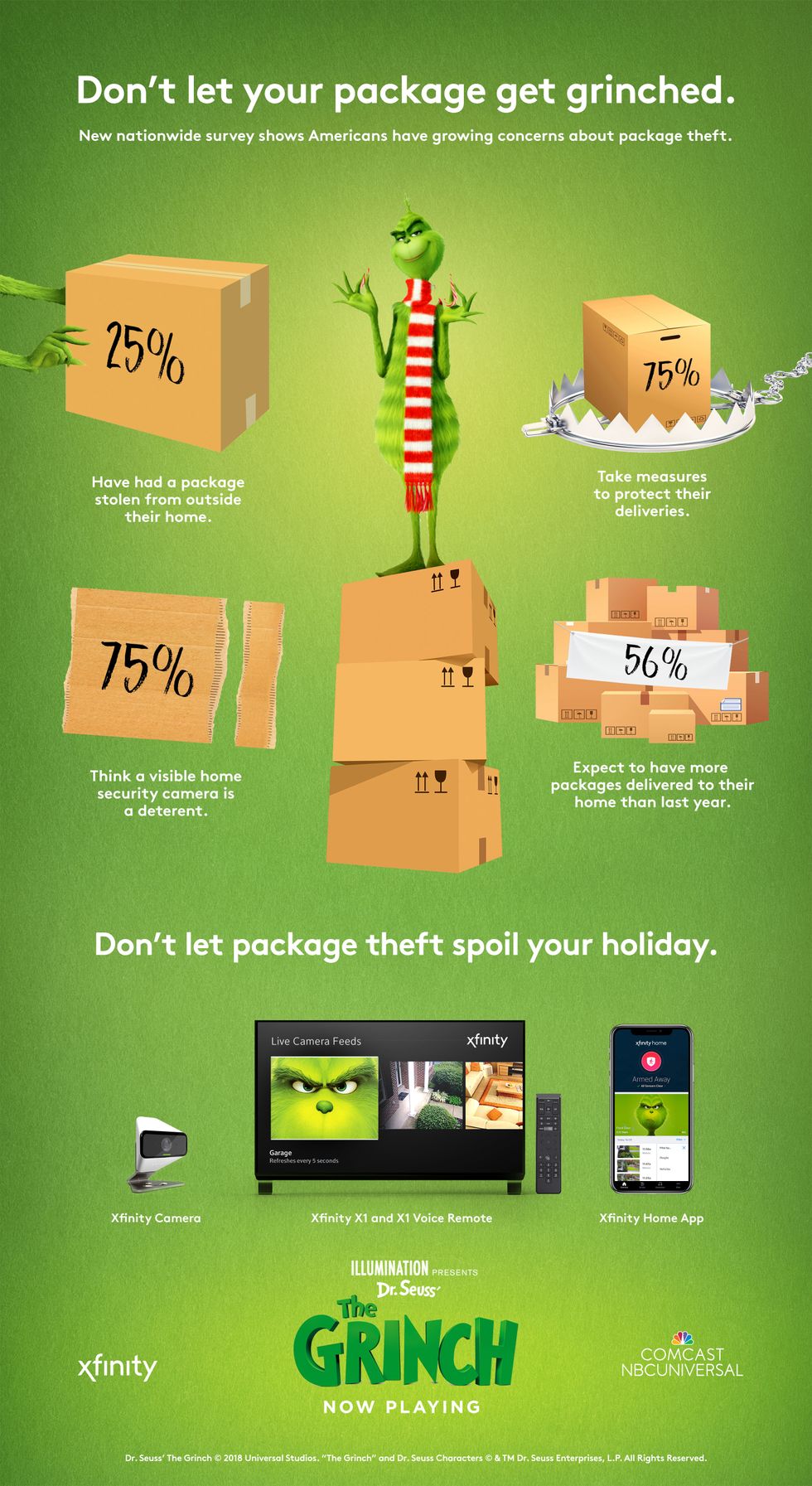 Comcast
Evy Poumpouras, national security and law enforcement expert, said, "More packages will arrive on people's doorsteps over the next few weeks than any other time of year and theft has become an increasing concern among homeowners. There are simple and easy steps consumers can take to protect themselves, from signing up for real-time package tracking alerts to installing a home security camera to keep an eye on deliveries when they're not home. The survey was conducted by Wakefield Research among 1,000 U.S. adults, ages 18+, who live in a house or townhome, between October 26 and November 2, 2018, using an email invitation and an online survey. Results of any sample are subject to sampling variation. The magnitude of the variation is measurable and is affected by the number of interviews and the level of the percentages expressing the results. For the interviews conducted in this particular study, the chances are 95 in 100 that a survey result does not vary, plus or minus, by more than 3.1 percentage points from the result that would be obtained if interviews had been conducted with all persons in the universe represented by the sample.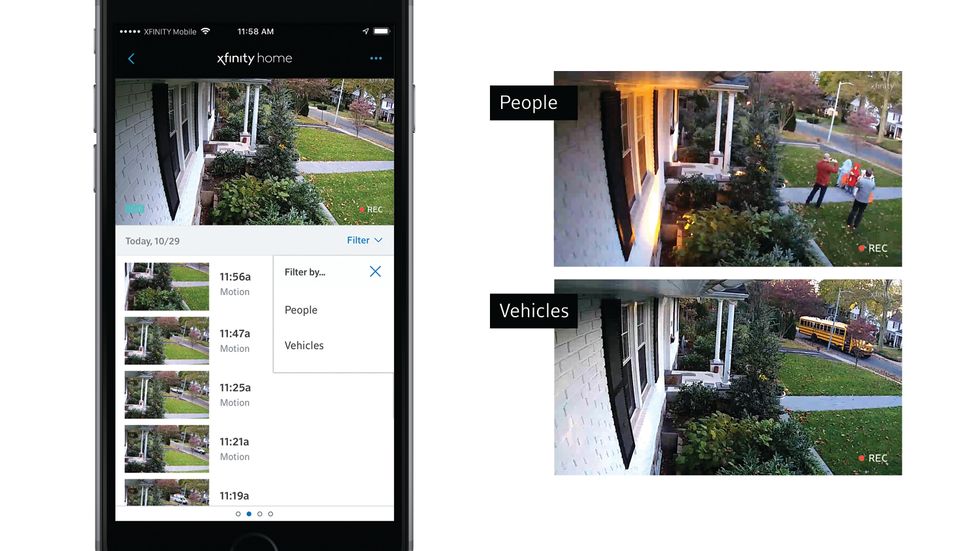 Comcast
If you are a Comcast Xfinity customer and want to make sure your holiday deliveries are safeguarded while you are not home this holiday season, then you should look at adding a new Comcast security camera to your Xfinity system. Its sure to help you not only prevent Grinches from stealing a loved one's holiday gift, but help you sleep better knowing there is someone watching over your smart home this holiday season.