Dell has teamed up with actress Nikki Reed to announce a new range of sustainable jewelry made with gold recycled from discarded computers.
The reclamation process used by Dell is claimed to have a 99 percent lower environmental impact than traditionally mined gold.
Called - deep breath - The Circula Collection by Bayou with Love and Dell, the jewelry is made from gold sourced by Dell's recycling programs in place across the US and was originally used in the connections of PC motherboards. The collection includes 14- and 18-carat gold rings, earrings and cufflinks, and will be on show at the CES technology show in Las Vegas this week. Prices start at $78.
The PC maker has announced plans to use recycled gold in its new computer motherboards, something it claims is an industry-first. The recycled gold will first appear in the Latitude 5285 two-in-one range from this spring.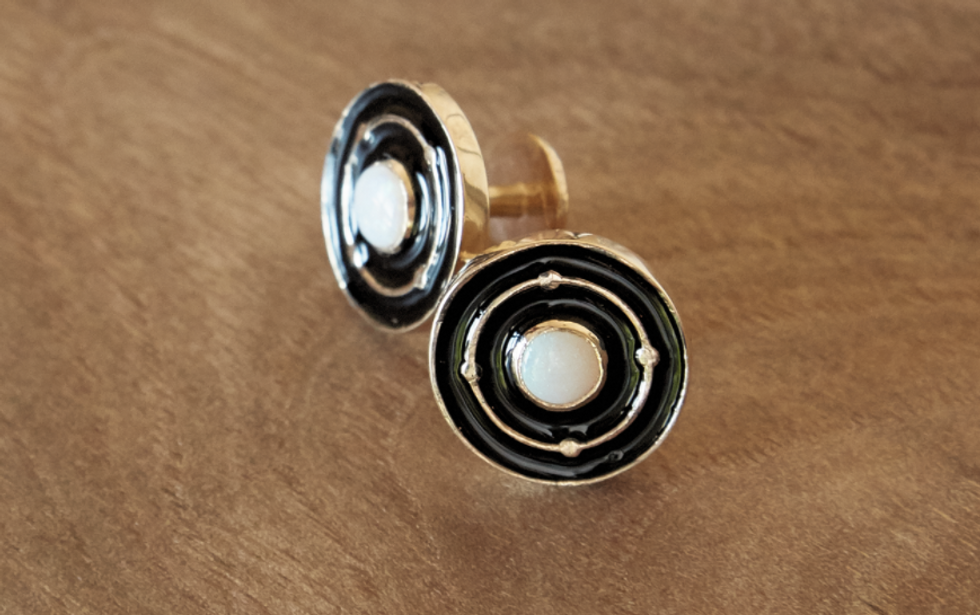 Gold cufflinks are among the items made from recycled PCsDell
Dell has also pledged to recycle 100 million pounds of waste into components for its product portfolio by 2020. The company claims that currently, only 12.5 percent of electronic waste is recycled into other products. As a result, Americans throw away $60m in gold and silver every year through mobile phones alone.
"At Dell, we pride ourselves in finding better, more efficient ways to do business particularly throughout our supply chain," said Jeff Clarke, Dell vice chairman. "Materials innovation – where and how we source things like plastic, carbon fiber and now gold for our products – is increasingly important for us."
As for the computers...
This year's CES is a busy one for Dell, which announced a handful of new products and services, ranging from the new XPS 13 laptop in silver and rose gold, to the new XPS 15 two-in-one, to a new VR eSports competition run on Alienware PCs.
First up is the XPS 13, which boasts a next-generation InfinityEdge Ultra HD display and a pair of new finishes in the form of Alpine White and Rose Gold. These sit alongside the more traditional offerings of black and silver.
Narrower circuit boards boost performance and Dell claims the laptop now has up to 80 percent more thermal headroom than before, helping it stay cool and work at its most efficient.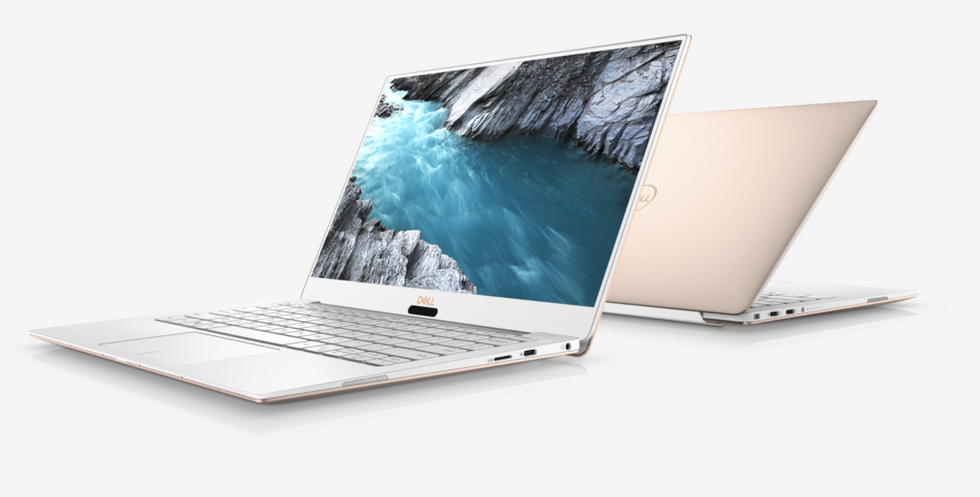 Dell XPS 13 get s anew silver and rose gold finishDell
Dell claims the XPS 13 is the smaller 13-inch laptop on sale today, and also the most powerful 13-inch laptop in its class. Prices starts at $949.99 and the laptop is on sale in the US now.
Dell's slightly larger 15-inch two-in-one has also received an upgraded in time for CES, gaining a new eight-generation Intel Core processor and discrete Radeon RX Vega M graphics. As with its smaller sibling, the XPS 15 has an edge-to-edge Ultra HD display which is just 16mm thick and is protected by Corning Gorilla Glass 4. Meanwhile, the body is made from aluminium and carbon fiber.
Most interestingly, the XPS 15 has a 'meg-lev keyboard' which, as the name suggests, means the keys float on a magnetic field to give them extra travel when pressed.
The XPS 15 will go ons ale in the spring with prices starting at $1,300.
Combining VR with eSports
Dell's Alienware division is collaborating with Nvidia and Oculus to create a new category of VR eSports which combines physical and mental competitive gaming. Over the last two months, over 200 gamers across 14 cities have competed on Alienware PCs to get the fastest time on VR game Sprint Vector. The finale of this competition will take place in Las Vegas later today, January 9, as the top eight players battle for $10,000 in prizes.