Like GearBrain on Facebook
Creative minds need more than the average toy or game under the tree this holiday season. Smart gifts for kids who are interested in computer programming and coding make for innovative and creative presents for kids of all ages. Check out our picks for coding fun for a holiday gift that will inspire and excite.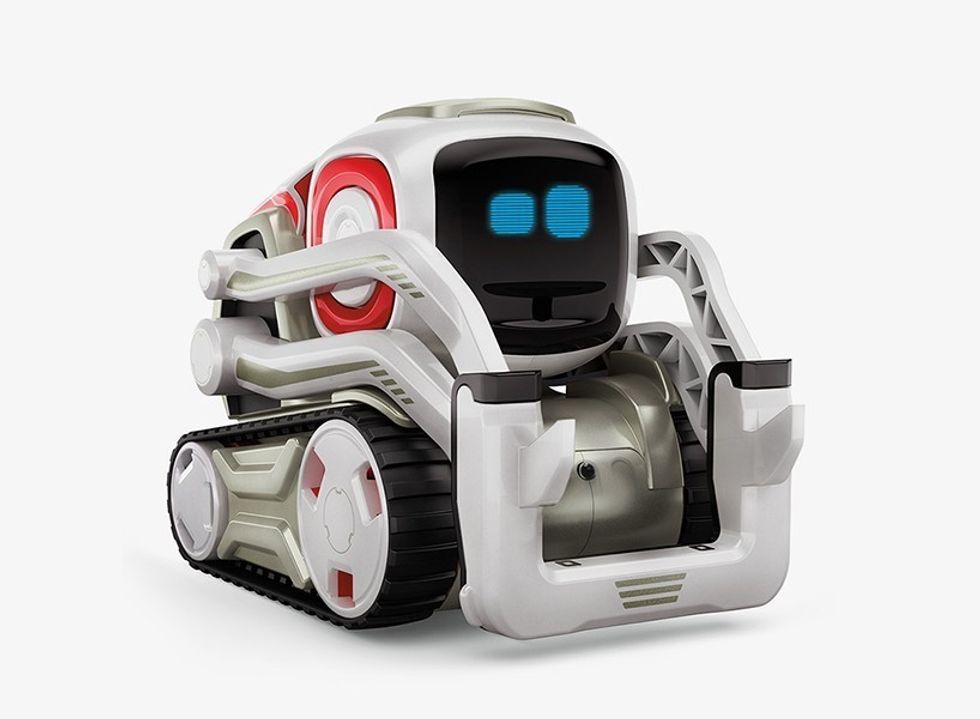 Anki Cozmo
Anki Cozmo
Anki Cozmo will not only impress robot-loving kids, but those interested in coding as well. Cozmo pairs with iOS and Android devices and is self-charging and ready to use right out of the box. Kids can set daily goals for their Cozmo and the more they play, the more skills become available for use on the app. The robot comes with Power Cubes for challenge tasks in speed and skill. Cozmo has 4 motors and over 50 gears, so exploration and movement is impressive. Cozmo has a 30 vps VGA camera and facial recognition software that allows him to recognize your child. Kids can use the robot's SDK (software development kit) to create new experiences by engaging with its advanced hardware and software. Cozmo is durable and will give your child hours of unique play and learning time. Cost is $179.99.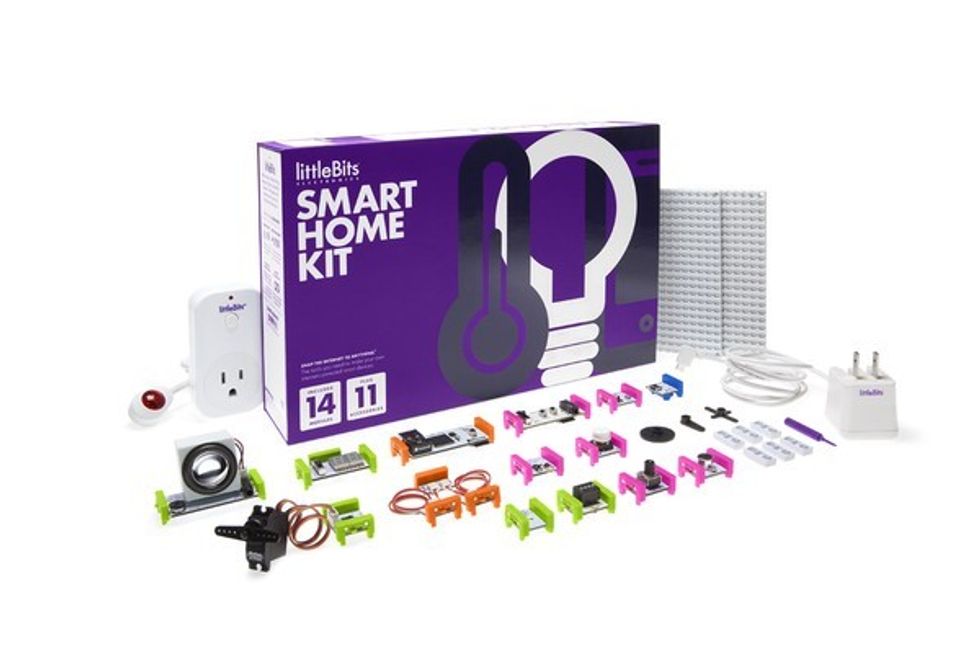 Little Bits
Little Bits
Little Bits packs a big punch when it comes to creativity in learning to program and hands-on inventing and problem solving. Using Bluetooth technology, kids can build new inventions out of color-coded, magnetic building blocks and control them with their smartphone or tablet (iOS or Android). The product comes with an easy to read instruction manual that teaches kids to program. Kids will use their smart device's sensors and touch screen to control their inventions, and everything is reusable so kids can create something new time and time again. The Little Bits' electronic building blocks will help build your child's imagination as they use Little Bits to build new creations. Get your kid this empowering toy for just under $200.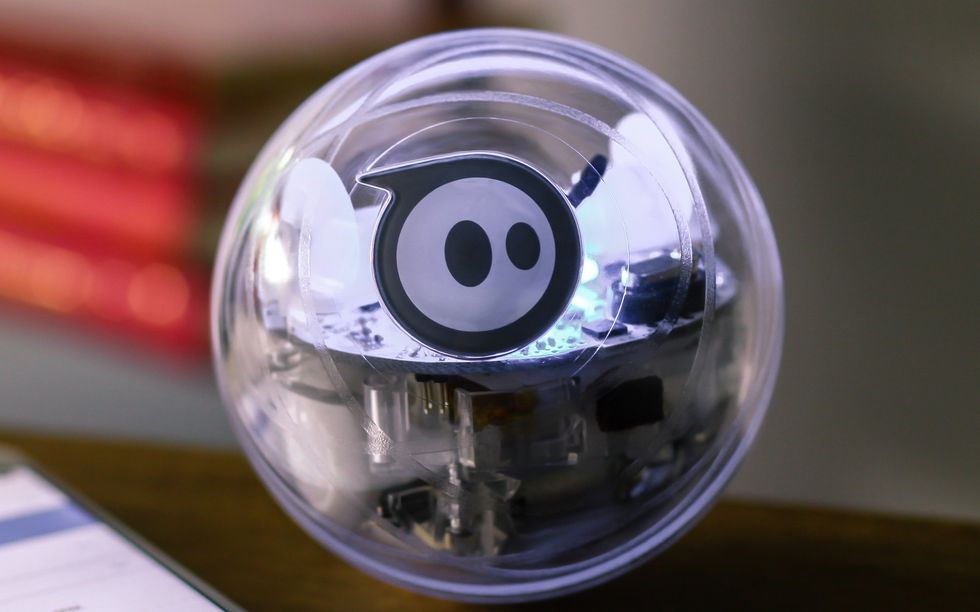 Sphero SPRK
Sphero SPRK
Kids will have a literal "ball" learning to code with the $129.99 Sphero SPRK. Via a smartphone, the Sphero can be controlled remotely to roll and spin, but it teaches budding coders to learn the ropes of coding as well in a way that's fun. With the SPRK programming initiative and the SPRK Lightning Lab, kids can learn to code by downloading the special app to their smartphone (works with iOS and Android) and commands are sent to teach the basics of programming and coding to make Sphero function. As kids get more involved with the visual block-based interface, they can control the ball to wind through mazes and make more intricate moves. They can even collaborate with other users worldwide.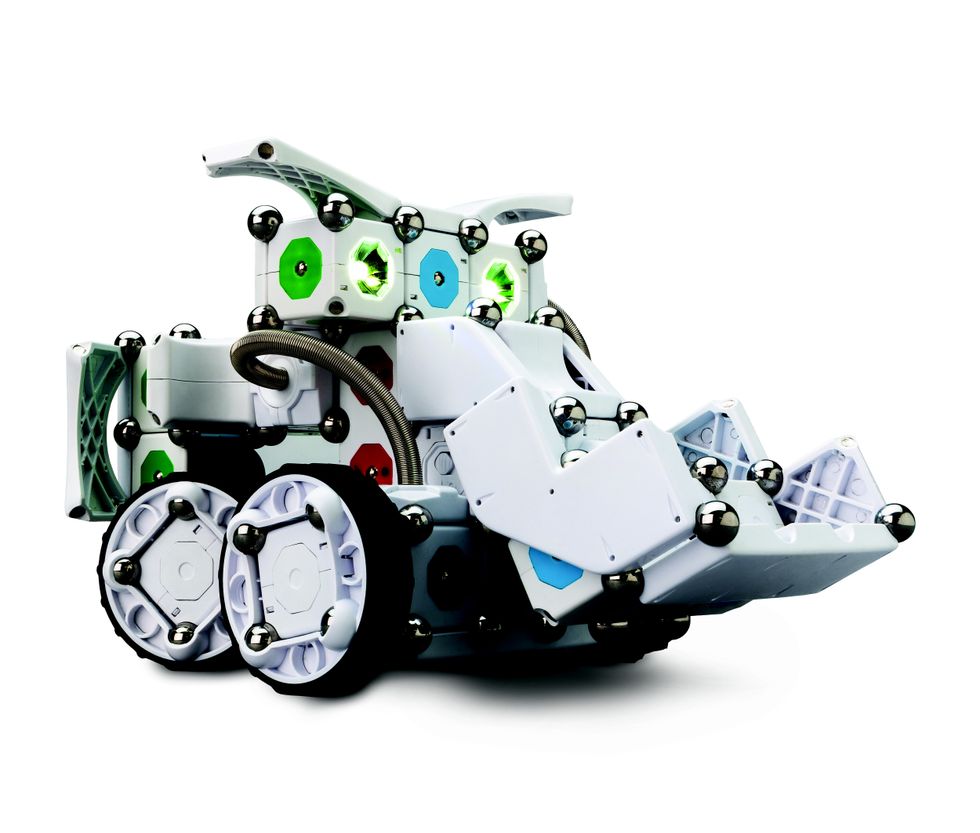 MOSS
MOSS Zombonitron 1600 from Modular Robotics
MOSS is a block-based robot construction system that teaches kids the basics of programming, software integration, circuitry, kinematic motion, and more, all while having fun playing with a high-tech robot. Kids make their own robotic creation by combining different blocks which are held together with magnetic balls that snap together. At first, kids can put the blocks together using their intuition and creativity, but as they further master the gadget, they can expand their horizons by programming. MOSS supports 2 programming languages – Scratch from MIT and C. When purchased with the Brain Bundle for $239.90, kids get the perk of programming and the use of remote control from a smartphone. The robots react to sound, motion, light, and more. Coding with a robot is so 2016!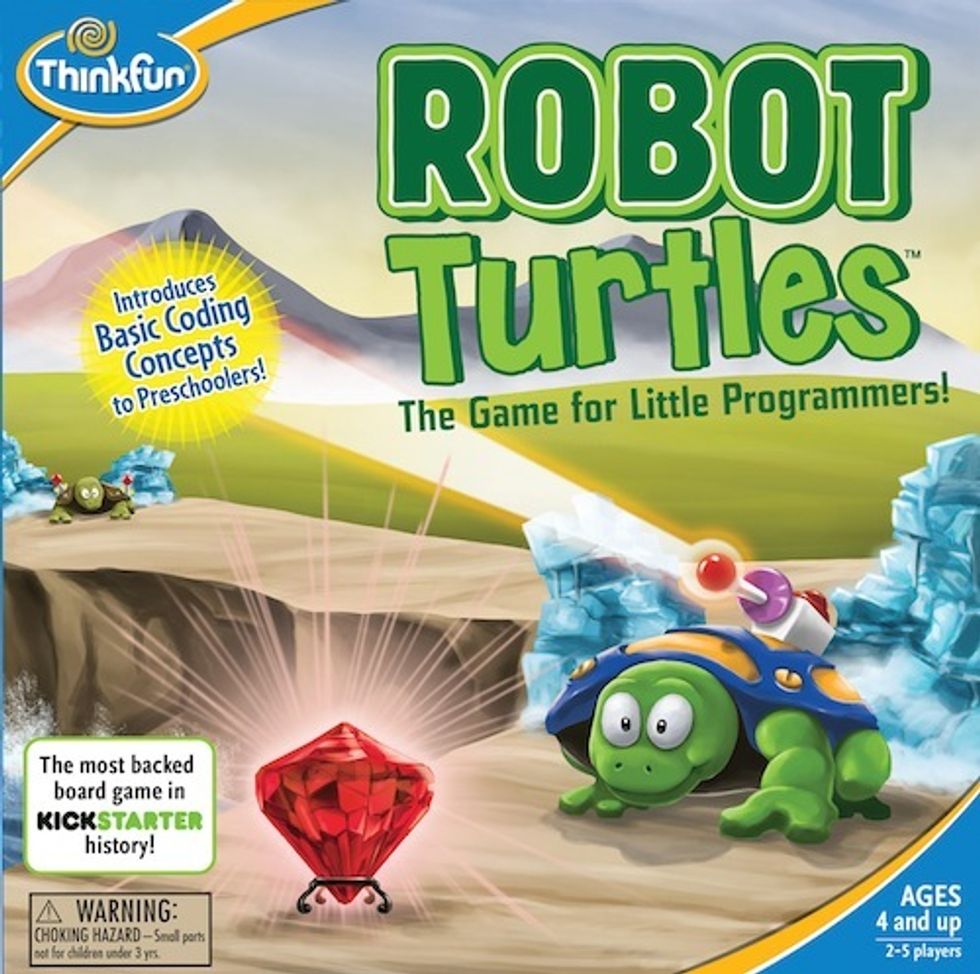 Robot Turtles
Robot Turtles by ThinkFun
Robot Turtles is the first of its kind card-based board game that teaches little ones how to program. The game allows kids to follow simple commands in order to write code, debug, and use functions. As they learn, kids explore new challenges like Ice Walls, Lasers, and the "Function Frog." Kids use the coding techniques to help their turtle make it to the center of the board to reach the coveted jewel. This game is for kids 4 and up, so beginning to learn coding techniques can start early. Not only will kids learn to code, but they will acquire valuable problem-solving skills and discover the best ways to reach their goals. For about $25, this board game is great teaching tool.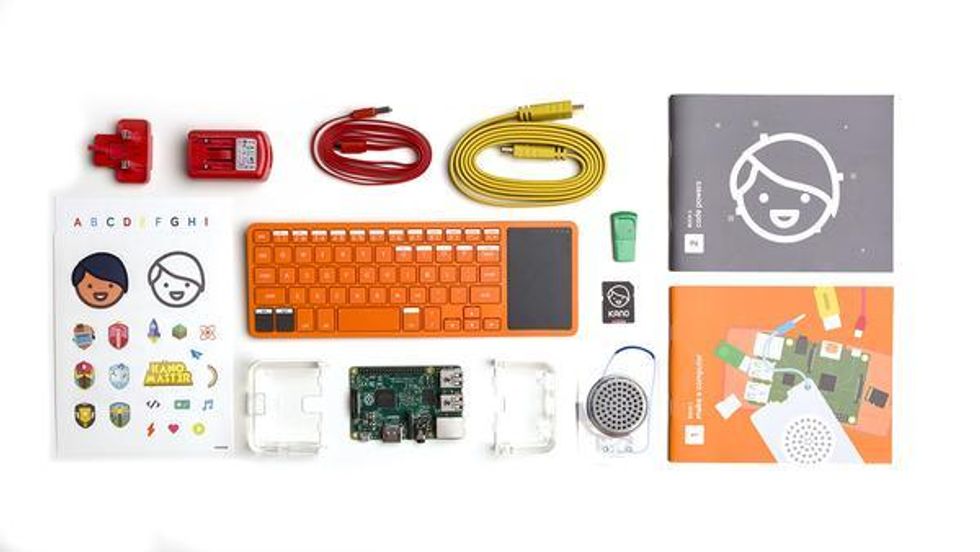 Kano Complete
Kano Complete
Kano Complete is a budding coder's dream gift for the holidays. It's $284.99, but with all the code-creating goodness it comes with, the package is worth the price. This product comes with a computer and screen the child builds himself using simple directions which come in storybooks, coding challenges, and community projects. Using typed code, Kano blocks, and Linux commands, kids learn real code for Python, Javascript, and terminal commands. Kano Complete rewards the child as they progress and new levels provide new challenges. There are more than 150 hours of projects your child will adore, from art, music, games, and more. Kano Complete comes with a custom case to protect the gear and cool stickers so kids can personalize their computer.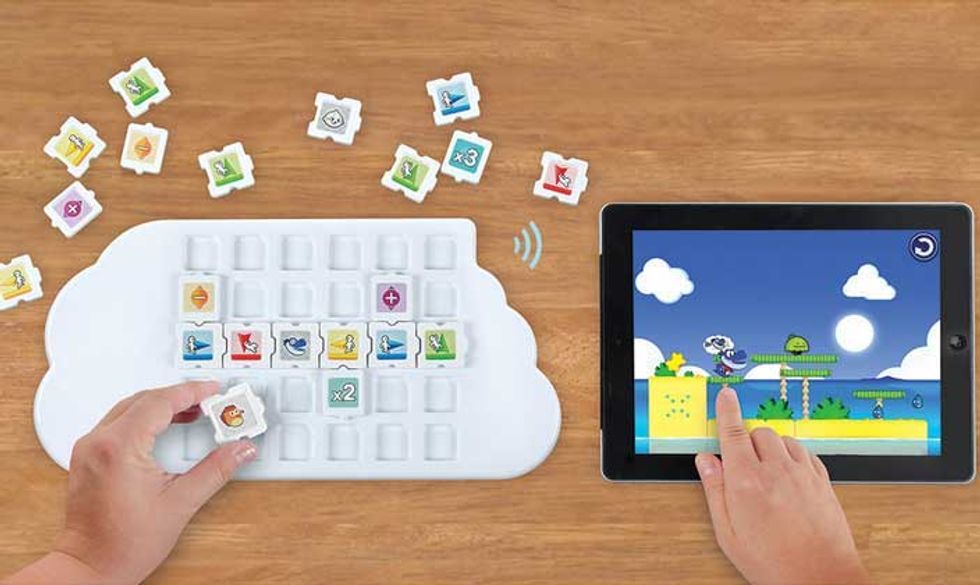 Puzzlets
Puzzlets
Puzzlets allows kids to learn the basics of programming via hands-on play and interactive gaming. It connects via Bluetooth to a tablet (iPad or Android) or to a Mac computer. Kids play half of one of the Puzzlets' games on a screen and the rest on the Play Tray made of Puzzlets Tiles, creating a unique playing combination of using the "real" and digital world to explore and learn. As kids place the tiles on the grid, they see their programming such as sequencing and de-bugging come to life through the movement on their screens. Kids can play with others and learn from the game as well as one another. Get your kid Puzzlets for $99.99 this holiday season and watch them get more coding-savvy with each use.
Like GearBrain on Facebook