Like GearBrain on Facebook
Apple delivered upgrades for your connected world today: a new iPhone SE and iPad Pro announced live from its Cupertino, CA headquarters. Both are smaller, lighter yet pack the same—if not more robust—features as their heavier-weight cousins.
The new iPhone SE, which goes on sale Thursday, has the same processor and graphics as the iPhone 6S, but in a 4-inch package. Shipping with iOS 9.3, the new operating system available today, iPhone SE will also have Apple Pay built-in, and Apple's Live Photo, that fun animated feature that lets you turns still images into short videos. Starting at $399 for a 16GB version, iPhone SE will also have a 64GB version for $499 or can be purchased for $17 a month over two years without a service contract.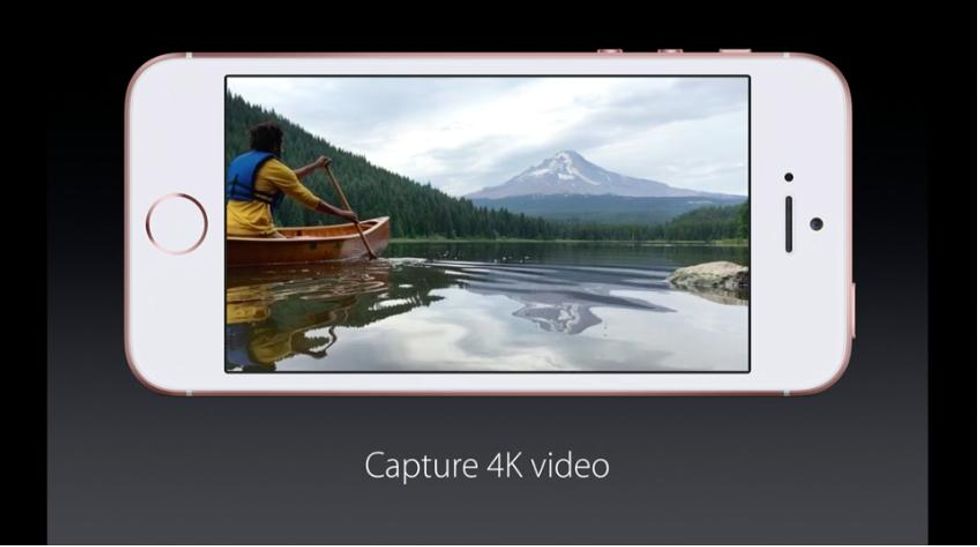 Next? An iPad Pro with a 9.7-inch retina display—smaller than the 12.9-inch version. Made from the same materials as its larger sibling, the 9.7-inch version will also support 'Hey Siri,' plus work with Night Shift, a new feature on iOS 9.3 that automatically adjusts the light coming from your Apple device to warmer tones as night approaches. Why? Research is showing that blue light potentially impacts the ability to fall asleep at night.

Apple took a direct stab at Windows during their iPad Pro presentation, with Apple's SVP of worldwide marketing Phil Schiller noting that the majority of Windows users who come to the iPad Pro do so from a PC space. The new iPad Pro line will start at $599 for a 32 GB version up to $899 for a new 256 GB version. All are available for order this week as well, and start shipping next week.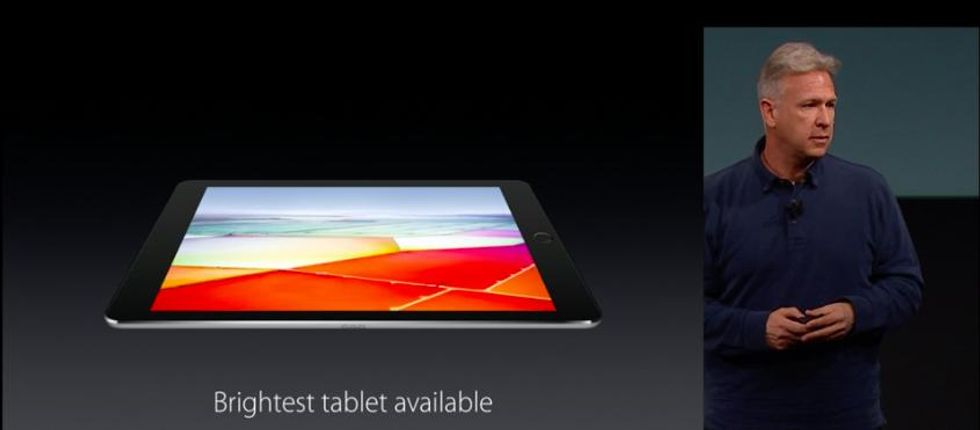 Other updates in iOS 9.3 (pre-installed with both devices) include a newly password-protected Notes app and CarPlay, which will integrate with more than 100 car models, says Apple, to bring added support to features from Apple Music to Maps.
Apple Watch, which Apple's CEO Tim Cook noted is the best-selling smartwatch on the market, also got some love. New bands include a woven nylon version and new colors are coming for its sports and leather versions. The price on Apple Watch is also dropping, starting at just $299. Apple TV got an upgrade as well to now allow users to search photos and use Siri dictation to search the App Store directly.
Apple is also pushing more deeply into the health arena—far beyond its Health app. CareKit, which launches in April, will track and monitor a user's health data more directly by focusing on specific illnesses and diseases. To start, CareKit will launch an app for Parkinson's patients. Presumably, more will follow, as will the ability to share your data more seamlessly with doctors. And yes, users will decide whom they share their CareKit data with, or not, says Apple's COO Jeff Williams. Still, in today's IoT space, that decision is not always in users' hands.
Like GearBrain on Facebook