Like GearBrain on Facebook
Flexible display technology could well revolutionize the consumer tech industry, especially as far as smartphones and wearable devices are concerned.
We have already seen the technology lend itself to folding smartphone, which have dominated the news this week thanks to efforts from Samsung and Huawei. Now, a company called Nubia wants to wrap a smartphone around our wrists.
Read More:
Called the Alpha, the device first broke cover at the CES tech show in January, but at Mobile World Congress this week Nubia released many more details about it. The device has a four-inch flexible OLED display with a resolution of 960 x 192, which Nubia says is 230 percent larger than typical wearable device screens, like those found on smartwatches.
Described as "a wearable phone", the device has Bluetooth, WI-Fi and eSIM technology to you can make calls, send text messages and access the internet. There's also a five-megapixel camera - although we're not sure how useful this will be, given its relative low resolution and awkward position.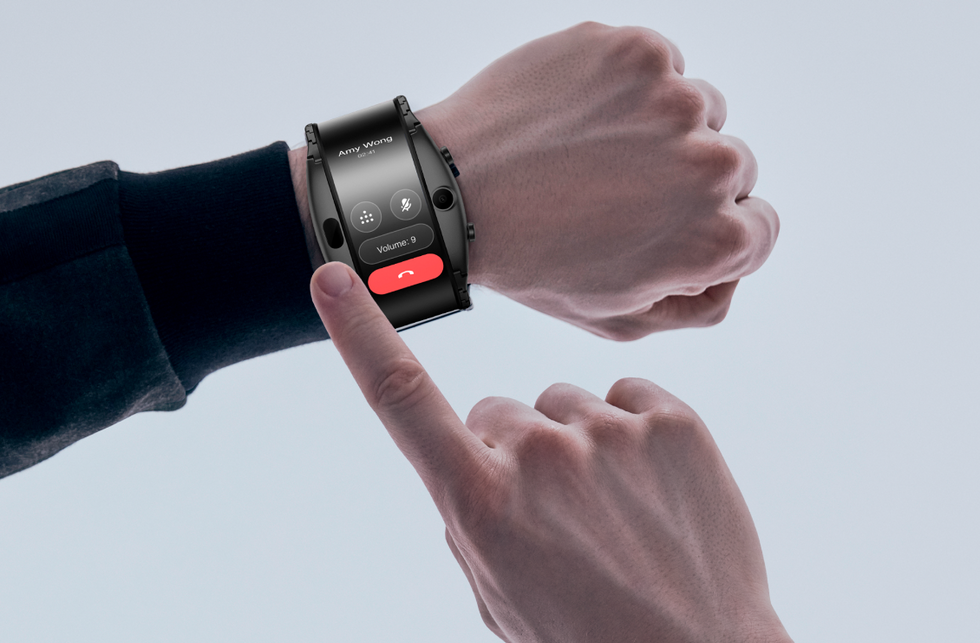 The Alpha has a four-inch flexible touch screenNubia
Rather than sporting a curved but fixed display, as we have seen before on wearables like the Samsung Gear Fit 2, the Alpha's display flexes with the strap as you put it on and take it off.

The Alpha is powered by a Snapdragon Wear 2100 processor with 1GB of RAM and 8GB of storage for music and other files. Nubia claims the battery, although just 500mAh in size, lasts for between one and two days of regular use.
Nubia has created a bespoke operating system for the Alpha - perhaps unsurprising given the unique design of this wearable - and there are several smartwatch features, too. These include activity, exercise and sleep tracking, a heart rate monitor, and notifications.
A Bluetooth version without eSIM tech (so basically a smartwatch) of the Alpha will be sold globally, Nubia says, arriving in April 2019 with a retail price of €449 (approximately $510). The 4G eSIM version will launch in China in April, Europe in the third quarter of 2019, and the US in the fourth quarter. This model will cost €549 ($620) for a black model and €649 for a version plated in 18-karat gold.

Like GearBrain on Facebook