A couple years ago, adult coloring books were all the rage — people of all ages came together and relaxed through a common activity. Now, coloring books have gotten an augmented reality makeover and are ready to be beloved again by all.
Quiver is a free, three dimensional coloring app on both the App Store and Google Play. To use the app, you have to first download and print one of their coloring packs — be careful, some pages cost money.
You can still print the pages that cost money — only when it's time to scan, they'll ask you to pay a small fee, usually around three dollars for a pack.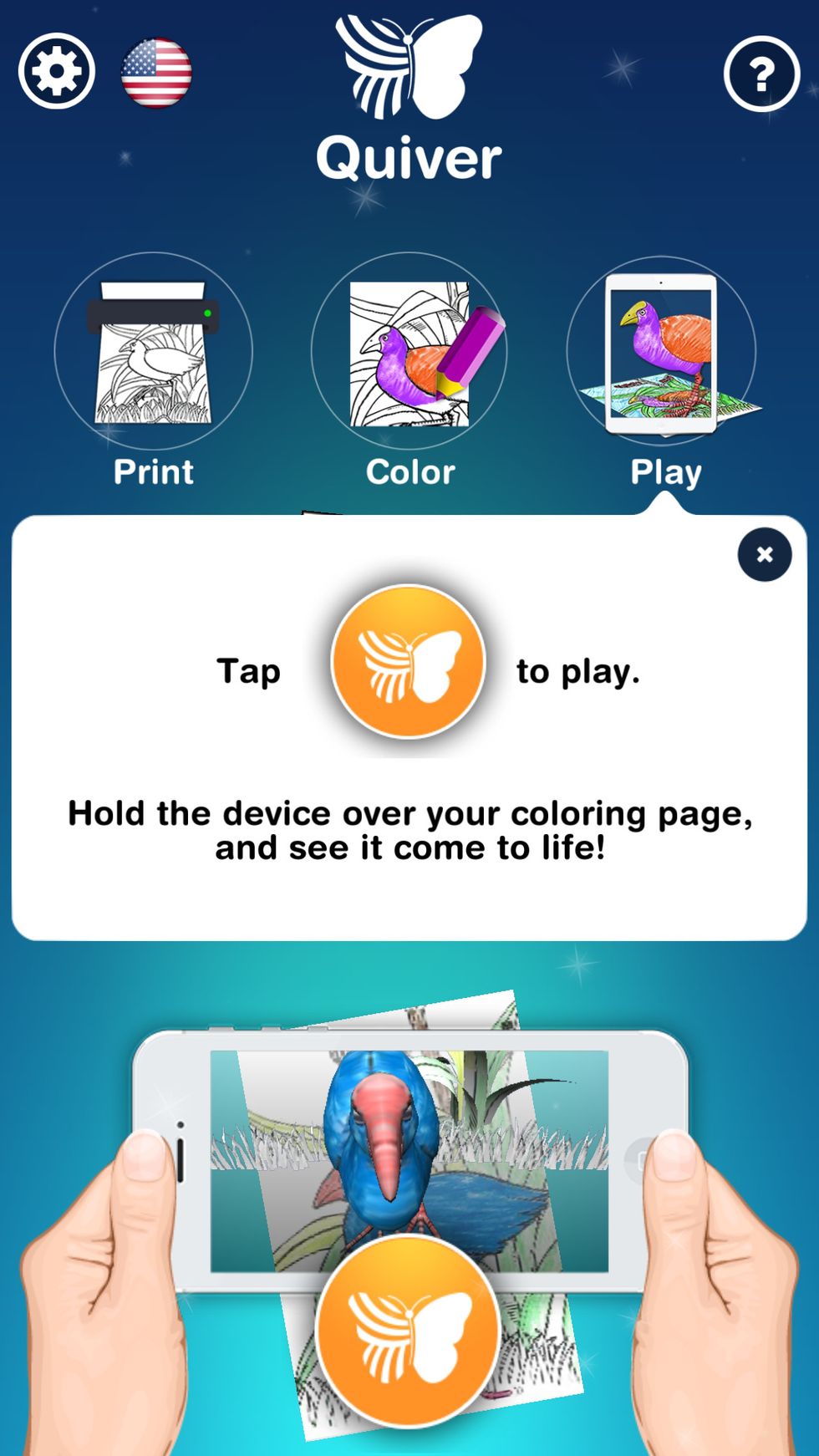 Quiver is an AR app that lets you color in 3DAmber Wang
Next, color the page in like you normally would — I chose a dinosaur from their website supposedly named "Fidelisaurus." And no, I have no idea how to pronounce that name. After you color in the picture, simply point your camera at it through the app and watch your design come to life.
You can tap the image to interact with the object or character — zoom into your drawing or view it from a different angle. Play and pause the animation along with its unique sound effect. Even take photos and videos of your creation. Educational coloring pages also include a quiz on the object topic to test your child's knowledge.
In the settings options, you can choose to view your design through Google Cardboard — maybe you specifically do not have this device, but many educational settings can get funding for it. Makes for a great VR experience in conjunction with the AR.
One specific qualm I have with this app is that it seems mainly catered to kids — there's a lot of cartoon animals and silly characters. I would love to see more intricate designs or nature scenes in Quiver's next coloring pages that cater more to the adult population.
That being said, a lot of teachers and educators do use this app in the classroom — not only are coloring and AR fun, but also educational. With a one-time purchase for all the content on "Quiver Education," you can gain access to coloring packs about space, animals, math and more.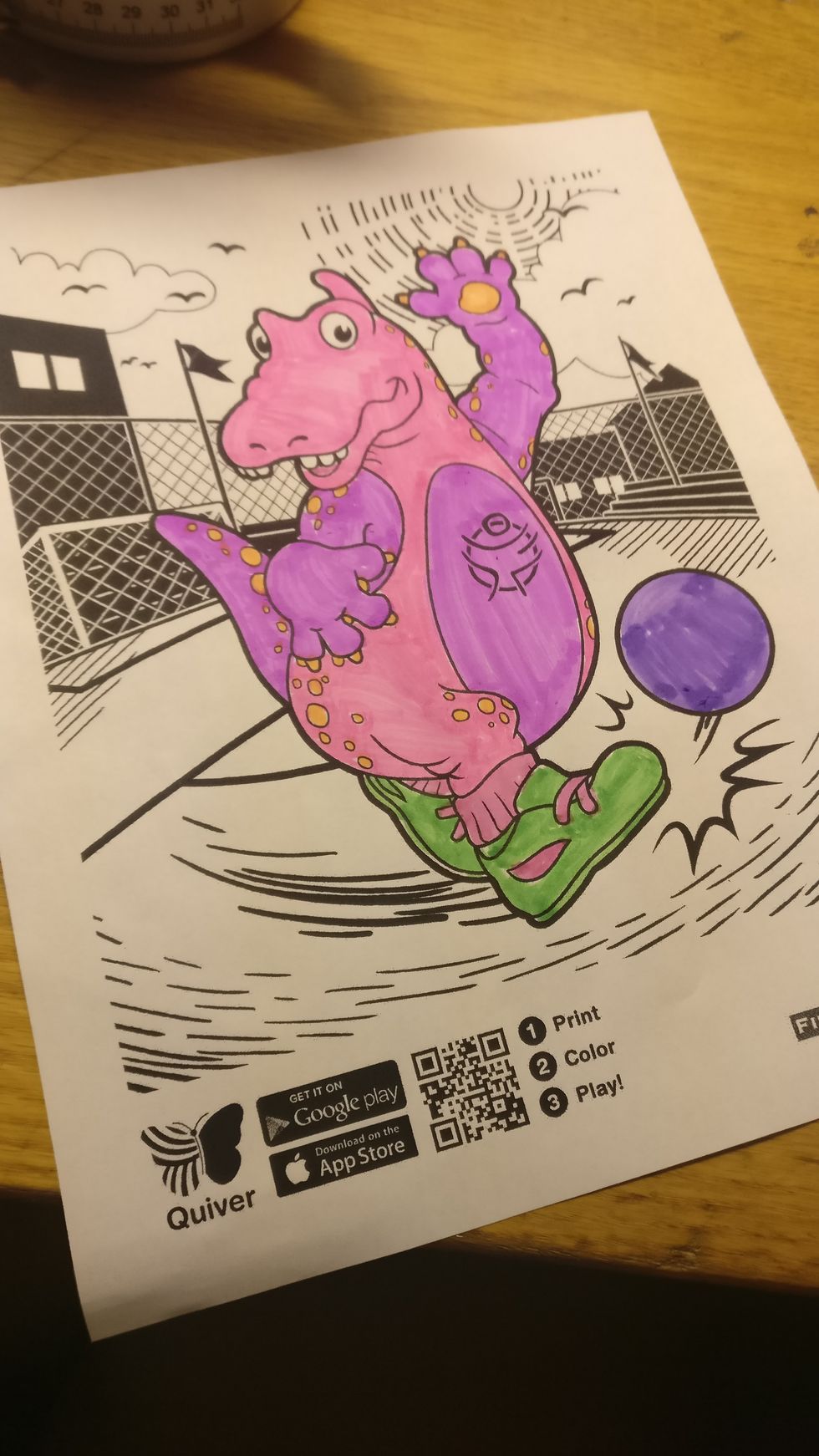 Teachers can use Quiver with their students through educational packages.Amber Wang
The last category is "Quiver Fashion" — I had pretty high hopes, but it looks like there's only two packs to try out. The coloring pages look like a bunch of fashion dolls that kids can color in and dress up — a weirdly specific and underdeveloped category.
Pros: Innovative approach to the basic task of coloring, close to flawless AR and a clean interface that doesn't confuse you.
Cons: You have to pay for some pages, a limited set of coloring packs and inability to connect to printers from the app.