Like GearBrain on Facebook
Press Release:
How many times have you wish your TV on the wall was not a TV when not in use? Imagine if you could turn it into a nice piece of art work? Today, Samsung Electronics America Inc., a leader in home entertainment, has come up with a solution for you. They announced the availability of their new product, The Frame, a new consumer electronics product that can transform your TV into "a gallery-like art display." Samsung worked closely with renowned designer Yves Behar to design a premium entertainment experience and a new way to enhance the look for any room in your home. Starting on June 18th, consumers will be able to purchase The Frame.

At CES 2017, Samsung's The Frame was a 'Best of Innovations Award' recipient because of the powerful combination of technology and design that was created with the modern user in mind. When powered on, The Frame offers 4K Ultra HD picture quality. When not displaying TV or movies, The Frame becomes a customizable work of art that can elegantly exhibit artwork and photographs via 'Art Mode.'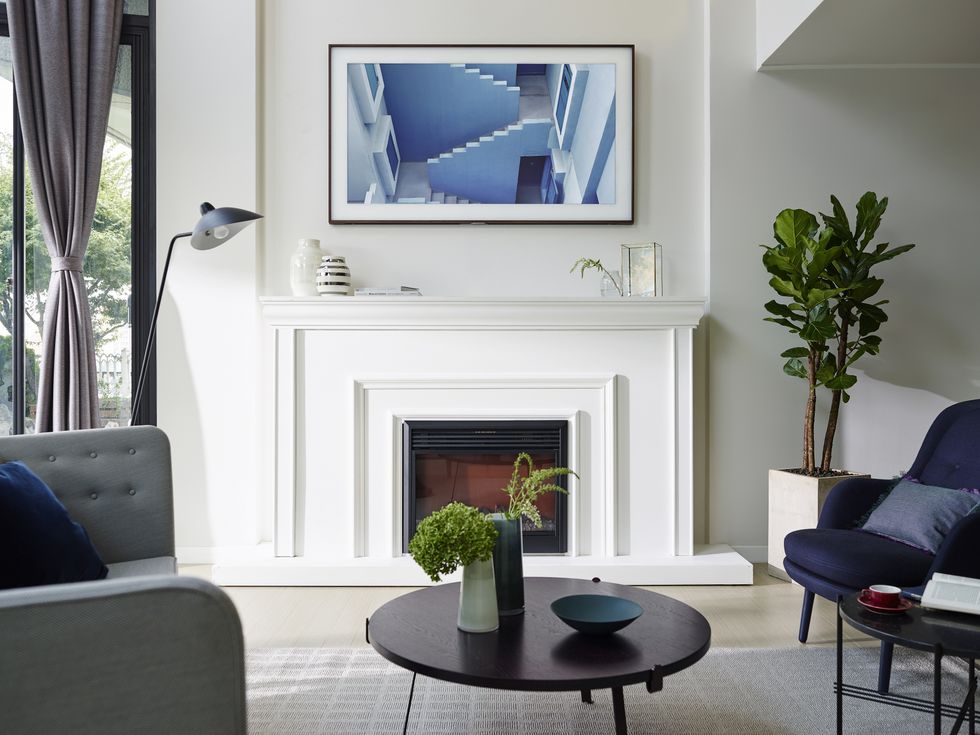 "At Samsung, we have built our leadership in the TV business by delivering the very best ways for consumers to view their favorite content on TV – which until now, has been focused primarily on picture quality and interaction," said Dave Das, Senior Vice President of Consumer Electronics for Samsung Electronics America. "With The Frame, we are changing how consumers actually view the TV itself. The entire concept of The Frame is unique and totally groundbreaking. When it's turned on, it offers the stunning picture quality our customers expect. When it's turned off, it becomes the picture itself. So whether viewing movies or art, The Frame will redefine what consumers expect from a TV."

Consumers will be able to purchase two sizes of The Frame: a 65-inch model, priced at $2,799, and a 55-inch model, priced at $1,999. You will also be able to purchase optional bezels, including white, beige and walnut shades of real wood, for the 55-inch model are available for $199.99. Bezels for the 65-inch model are available for $249.99 allowing for further customizable options that complement a range of living spaces and personal styles.
"The Frame is a beautiful display designed specifically to bring walls to life whether it is in use or not," said Yves Behar. "The Frame is not just another television, but a new experience of displays in the home."
TV That's Made to Suit Your Preferences
As the standards for interior design shift, people want the look of their homes to reflect their broader lifestyle and personal tastes. Samsung is looking beyond the traditional black box and taking an artful approach to TV.
When you're not watching TV, The Frame's innovative Art Mode transforms the screen to display the owner's choice of framed paintings and photographs. To satisfy almost any artistic preference, consumers will be able to choose from 100 professional works to exhibit via the 'Samsung Collection.' This is an exclusively curated library of artwork from 37 world-renowned artists and photographers. The works featured in the collection represent a range of genres, compositions and subjects, divided into 10 categories: Landscapes, Architecture, Wild Life, Drawing, Digital Art, Action, Still Life, Patterns, Urban Abstract and From Above.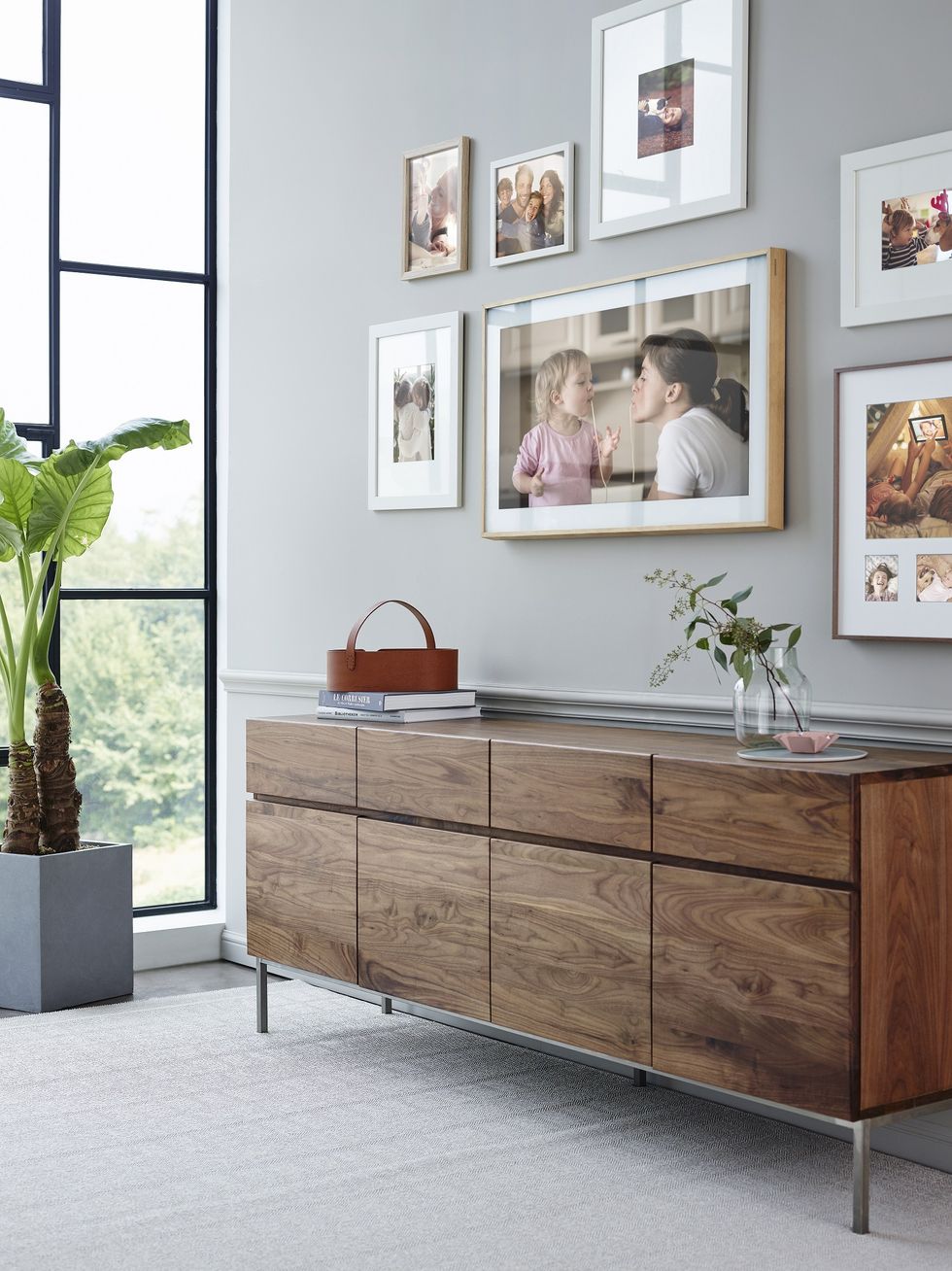 Artists Represented in the Samsung Collection

If you buy The Frame, you will also have access to Samsung's 'Art Store', a growing library of more than 100 pieces of established and emerging artists, curated by several international organizations, galleries and museums, including Artspace, LUMAS, Magnum Photos, Saatchi Art and Sedition. Here you can purchase an individual piece for $19.99 or subscribe to the full collection for $4.99 per month. The Art Store will be regularly updated to incorporate work from more galleries, museums, and artists around the world, allowing Frame owners to build up their collection and show off more of their unique and eclectic styles.
Today, here is a list of some of the top artists you will find in the Samsung Collection:
Wolf Ademeit, Germany
Nacho Alegre, Spain
ruby onyinyechi amanze, Nigeria
Yann Arthus-Bertrand, France
Laturbo Avedon, Virtual
David Burdeny, Canada
Tommy Clarke, England
Cody Cobb, USA
Holly Coulis, Canada
Todd Eberle, USA
Oskar Enander, Sweden
Sam Falls, USA
Fan Ho, Hong Kong
Yun-Kyung Jeong, South Korea
Jeff Johnson, USA
Sarrita King, Australia
Aaron Koblin and Ben Tricklebank, USA
Bohnchang Koo, South Korea
Luisa Lambri, Italy
Sebastien Leon, France
Barry McGee, USA
Palani Mohan, India
Chris Muir, Canada
Eko Nugroho, Indonesia
Anuar Patjane, Mexico
J. Ariadhitya Pramuhendra, Indonesia
Scott Ramsay, South Africa
Tobias Rehberger, Germany
REMED, France
Clare Rojas, USA
Blaise Rosenthal, USA
John Severson, USA
Leanne Shapton, Canada
David Benjamin Sherry, USA
Yoshi Sodeoka, Japan
David Wilson, USA
In addition, as owner of The Frame you can use choose your own artwork. Just save and upload your favorite personal art work or photographs to The Frame using "My Collection," which allows them to store their favorite content away for easy access to display whenever they choose.
TV That Beautifies Any Living Space
The Frame allows simple customization of the television so that it blends into any living space. With interchangeable bezels, owners of The Frame can choose from several different colors and materials to personalize the look of their TV. As a Frame owner's style evolves and home décor changes, so can the look of their television.
Outfitted with Samsung's new Invisible Connection cable and No Gap Wall Mount, The Frame can be displayed almost anywhere in the house, even within a gallery wall or over a fireplace mantel. In addition to simplifying the process of hanging and adjusting the TV, the No Gap Wall Mount brings The Frame flush against the wall, looking just like a real picture frame. The Invisible Connection eliminates any messy cables or wires with one single, transparent optical cable to connect The Frame to external devices.
For those who do not wish to mount their TV onto the wall, The Frame is compatible with Samsung's stylish Studio Stand. Designed like an artist's easel, the Studio Stand is an ideal accompaniment for any contemporary living space.
Additionally, a brightness sensor and motion sensor can automatically switch The Frame's various modes. The brightness sensor seamlessly adjusts to ambient lighting so that The Frame truly blends into a user's space. It also adjusts brightness and color temperature so that artwork displayed on The Frame always looks natural, even in changing lighting conditions. In order to conserve energy, the motion sensor recognizes when someone enters or exits the room and can put The Frame into a power-saving mode when no one is present. It can then automatically switch The Frame back on when someone re-enters the space.
If you want more information on Samsung's The Frame and the artwork, visit http://www.samsung.com/us/frame-tv/.
Like GearBrain on Facebook