Washing Machine Woes Samsung really can't catch a break this month. First its Galaxy Note 7 started exploding in people's hands. Now reports are coming that its front-loading washing machines are churning so hard, they're literally falling apart. The U.S. Consumer Product Safety Commission is literally telling users to wash bulky clothes on the delicate cycle while they continue to look into the matter. Want to know if your sudser is in danger of collapse? You can enter your serial number on Samsung's web site.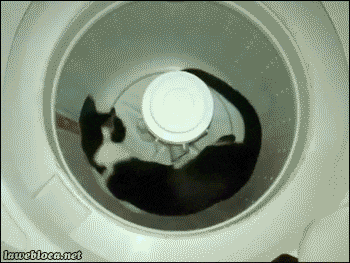 Blackberry, Out Blackberry is done with making phones. Instead, the company will "outsource that function to partners," it said in its recent quarterly report, and focus solely on software. While the classic Blackberry (the device that started the whole smartphone dependency) has certainly transformed into a more modern looking product, consumers have certainly moved towards Android and iOS handhelds.
Dubai Drone Dubai International Airport closed its doors Wednesday after a drone buzzed by in the morning. Like the U.S., the United Arab Emirates requires drone owners to register their flying machines—but they're also banned from putting cameras on their drones. (Via AP)
Blink And Forget It Blink wants to make its security cameras even more user friendly, increasing battery life to two years. Why should you care? Because changing batteries on any device is an unpleasant annoyance—and yet a necessity. Blink believes the increased battery life will make consumers more willing to select their device—for its wireless design, and now its longer lifespan.
Connected Car Toys Looking for a way to turn your regular car into a smart car? There's a tool for that, called an OBD device, and we have a few we think you should consider. Take a look.