Have you ever wanted your life to be exactly like "Black Mirror?" No? Well, too bad, because that seems to be French company Snips' main goal.
Snips wants to incorporate AI into every device you have, starting with your smartphone, designing a platform where everything in your life can be voice activated.
Snips CEO and cofounder Rand Hindi is eager for smaller companies to turn to them when making connected gadgets — and not rely on big companies like Google and Amazon that can change their terms of service with a quick snap.
The AI assistant would not operate on a cloud — but rather on the device itself. This may seem like a small change, but it would mean that Snips would not be collecting huge amounts of data from their users. And from the way sentiment about data collection is going in the U.S., it might be a good move.
Companies would also be paying for the service just once — instead of a per-month or per-year payment. And while the service is primarily directed at companies, Snips also has a consumer product that can be downloaded on any device and is powered by a Raspberry Pi, called Snips Voice Platform, says Snips CTO Joseph Dureau in a Medium post.
You can already install its code — if you're comfortable with programming on your own — through a step-by-step that Dureau outlined in his post.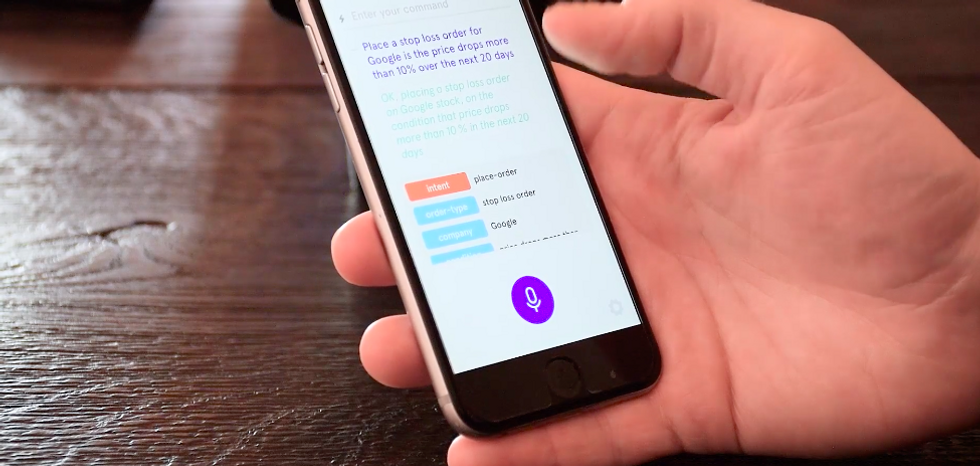 Snips wants to compete with Google and Amazon to add voice assistant capabilities to your smart devicesSnips
Snips used its AI to create a smart assistant that would scan data from all your apps on the chosen device and provide you with detailed reports. Again, the data was kept completely secure and private — away from the cloud — says the company.
Recently, Snips announced that it raised $13 million towards its start-up from investors such as MAIF Avenir, BPI France and more. In addition to its already established fund, the brand has now acquired $21 million.
If Snips really takes off, we could be looking at a whole new way to use technology — instead of always having to figure out how to use a device or which buttons to press, we'll only need to give it demands. While making our lives easier, it can also incorporate the earlier generations who seem to reject new technologies.