Like GearBrain on Facebook
Sonos has stated how its use of Amazon Alexa poses a potential threat to the future success of its business.
The speaker company explained the situation in its S1-filing with the US Securities & Exchange Commission, a part of the process it must complete in order to become a publicly listed company. Sonos recently announced its plans to float on the stock exchange.
Read More:
Sonos admitted that its current deal with Amazon - which brings Alexa to its One and Beam products - could be terminated "with limited notice", and such action would harm its finances.

As it currently stands, the version of Alexa on Sonos products is almost identical to that on Amazon's own Echo smart speaker range. However, some key features are missing, like the ability to make phone calls by speaking to the assistant.
The speaker company is worried that, because Amazon sells competing audio products, the retail giant could cut off the Alexa support it currently gives to other manufacturers, like Sonos.
Sonos states: "Our current agreement with Amazon allows Amazon to disable the Alexa integration in our Sonos One and Sonos Beam products with limited notice. As such, it is possible that Amazon, which sells products that compete with ours, may on limited notice disable the integration, which would cause our Sonos One or Sonos Beam products to lose their voice-enabled functionality."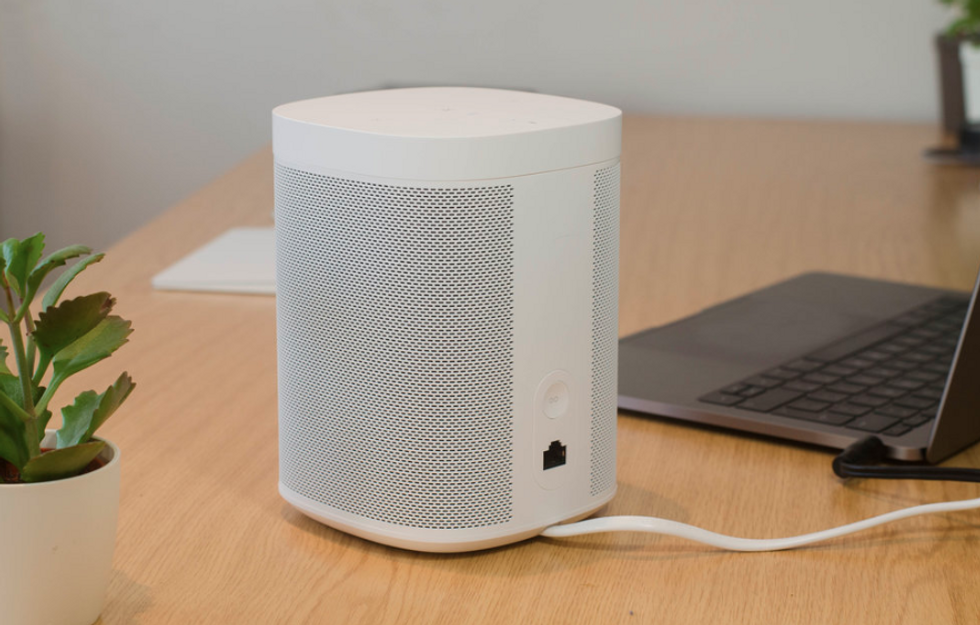 The Sonos One's Alexa integration is one of its main selling pointsGearBrain
Another fear Sonos has is that Amazon could start charging it to use Alexa, a move it says would "harm our operating results."

To protect itself from the impact of potentially losing Alexa integration, Sonos says it is "working to establish partnerships with other companies that have developed voice-control enablement technology, but we cannot assure you that we will be successful in doing so."
When it launched the One speaker in late-2017, Sonos said it will also gain support for the Google Assistant voice assistant at a later date, but this is still yet to arrive. The S-1 filing says Sonos still has plans to integrate Siri and Google Assistant "in 2018".

Another fear Sonos has is its higher prices compared to Amazon and Google, who's smart speakers start at $49 compared to the $199 Sonos One. Although the One has far superior sound quality to those entry-level devices, Sonos has concerns about its inability to compete at lower prices. Where Amazon and Google can subsidize their lower prices with other services, Sonos says it only earns money through speaker sales, so subsidizing is not possible.
"Should we be forced to lower the price of our product in order to compete on a price basis, our operating results could be harmed," Sonos warned.
Like GearBrain on Facebook