Last week the 2016 Broadband World Forum kicked off in London and Strategy Analytics released a new report, Smart Home Market Opportunities for Service Providers. This report not only revealed how big the smart home market will be but it also provides details on the many opportunities it offers to service providers.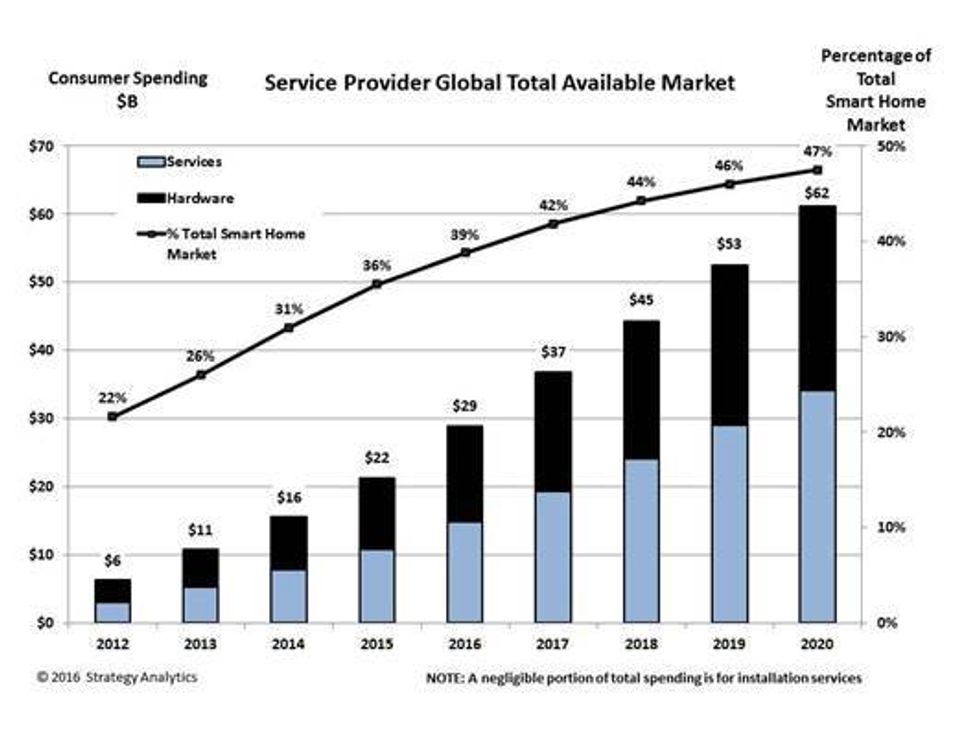 Per their report, "By 2020, consumers will be spending nearly $130 billion annually on smart home offerings; we estimate that 47% or more than $60 billion can be addressed by service providers. Applications focusing on "safety and security" have the potential to generate more than $26 billion in new revenues for service providers on a global basis. Self-monitoring applications aimed at providing "peace-of-mind" for consumers will exceed $14 billion globally by this time. The United States represents the largest single-country opportunity reaching $21 billion by 2020; the Western European opportunity will hit nearly $10 billion by this time."
The big question is who is going to win among the service providers. There are a lot of products and service companies, like retailers, insurance companies and energy providers who are already fighting it out. And we expect more to join in the coming months. If interested, check out the recent report from Strategy Analytics, Business Models in the Smart Home. This will be the topic of their November 9th webinar: Building Successful Smart Home Business Models.
To learn more about Strategy Analytics and their reports, check out www.StrategyAnalytics.com.