Microsoft is expected to delay its dual-screened Surface Neo PC until 2021, after targeting an on-sale date of this October.
The surprise device was revealed back in October 2019 and at the time Microsoft said it would be a year before it goes on sale. This, the company said, would give itself and developers plenty of time to refine the new form factor and create software for it.
Read More:
But now the holiday 2020 target has slipped to some time in 2021, an unnamed source has told CNBC. This shouldn't come as much of a surprise, given the effect the coronavirus pandemic is having on global business, and especially technology firms which rely on Chinese component supply chains.
Microsoft has already cancelled all of its company events for 2020, put non-security updates for Windows on hold as staff are forced to work from home, and diverted efforts to maintain its Teams video conferencing app, which has seen a huge uptick in demand during lockdown.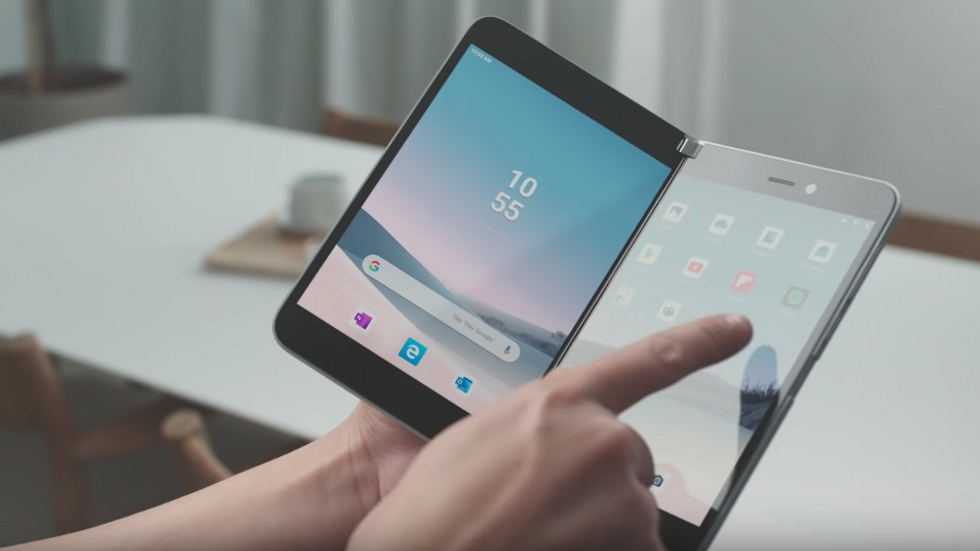 The Duo smartphone is reportedly not part of the delay, for now Microsoft
Instead of trying to get the Surface Neo on sale in 2020, Microsoft has shifted resources to get its upcoming Windows 10X operating system working on single-screen laptops and two-in-one devices first.

The Surface Duo, an Android smartphone with the same dual-screen design as the Neo, is reportedly unaffected by delays for now.
Microsoft has also reportedly delayed plans to bring its new Windows 10X system to dual-screen and foldable computers made by third-party manufacturers, like Lenovo and its upcoming ThinkPad X1 Fold.