Like GearBrain on Facebook
Microsoft primarily pulled the plug on Cortana's smart home ambitions this week, by shifting the assistant's focus on personal support, and away from connected products. The update will come with the latest version of Windows 10, which will effectively terminate Cortana as a competitor to Alexa and Google assistant.
Microsoft squirreled the news away deep at the bottom of its announcement, which emphasized, instead, how Cortana will help people with their daily needs. The company is now calling Cortana a "personal productivity assistant," which will be able to navigate Microsoft 365 to access calendar details, add reminders and even send emails. But what the smart assistant will not be able to do is control "…some consumer skill including music, connected home and third-party skills," Microsoft wrote in its announcement .
The race for dominance in the smart assistant space has been really between Amazon's Alexa and Google Assistant, with Apple's Siri , Samsung's Bixby and Microsoft's Cortana pulling distinctly behind. Only three of those five had their own dedicated smart speaker, including Siri, Alexa and Google Assistant. And while Samsung has been promising a dedicated smart speaker for Bixby for more than a year, called the Galaxy Home , that device has yet to go on sale.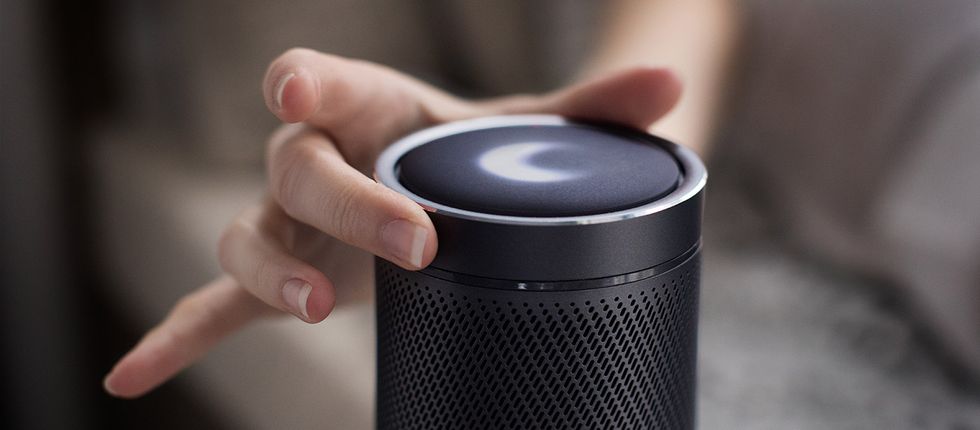 Harman Kardon Invoke smart speaker uses Cortana as its smart assistant Harman Kardon
Cortana was the voice control that powered the Harman Kardon Invoke smart speaker . While Microsoft did not mention whether that connection will continue or not in its release, it told ZDNet that people could use Cortana to control the speaker though Cortana iOS and Android apps — but not Windows. Yet, Microsoft recently pulled support for Cortana on iOS and Android devices outside of the U.S. last year, including the U.K., Canada, Australia, Germany and four more countries.

Cortana could control many third-party smart home devices, from Honeywell thermostats to TP-Link smart plugs , but that integration also appears now to be ending. Even more, Microsoft will end all support for Cortana in older versions of Window, so not updating to the latest software to keep Cortana working is not going to be possible.
Microsoft is also going to make it harder to access Cortana going forward, telling users that they will have to be logged into their work, school or Microsoft account before using Cortana .
Cortana will still be able to talk with users — but within the Windows ecosystem only, it now appears. That means people can search for answers in Bing, Microsoft's search engine, adjust their settings in Windows, and run apps like alarms and timers, but nothing that takes them into third-party environments.
Harman Kardon Allure Voice-Activated Home Speaker with Alexa, Black
Like GearBrain on Facebook