Like GearBrain on Facebook
Pros: Music is amazing, easy to control, simple, free, can use with or without headphones.

Cons: Environment is minimal, can get monotonous, not accessible to all VR headsets, though you can play the game without a headset, there is no way to get out of the split screen that is, presumably, for a headset, only on iOS.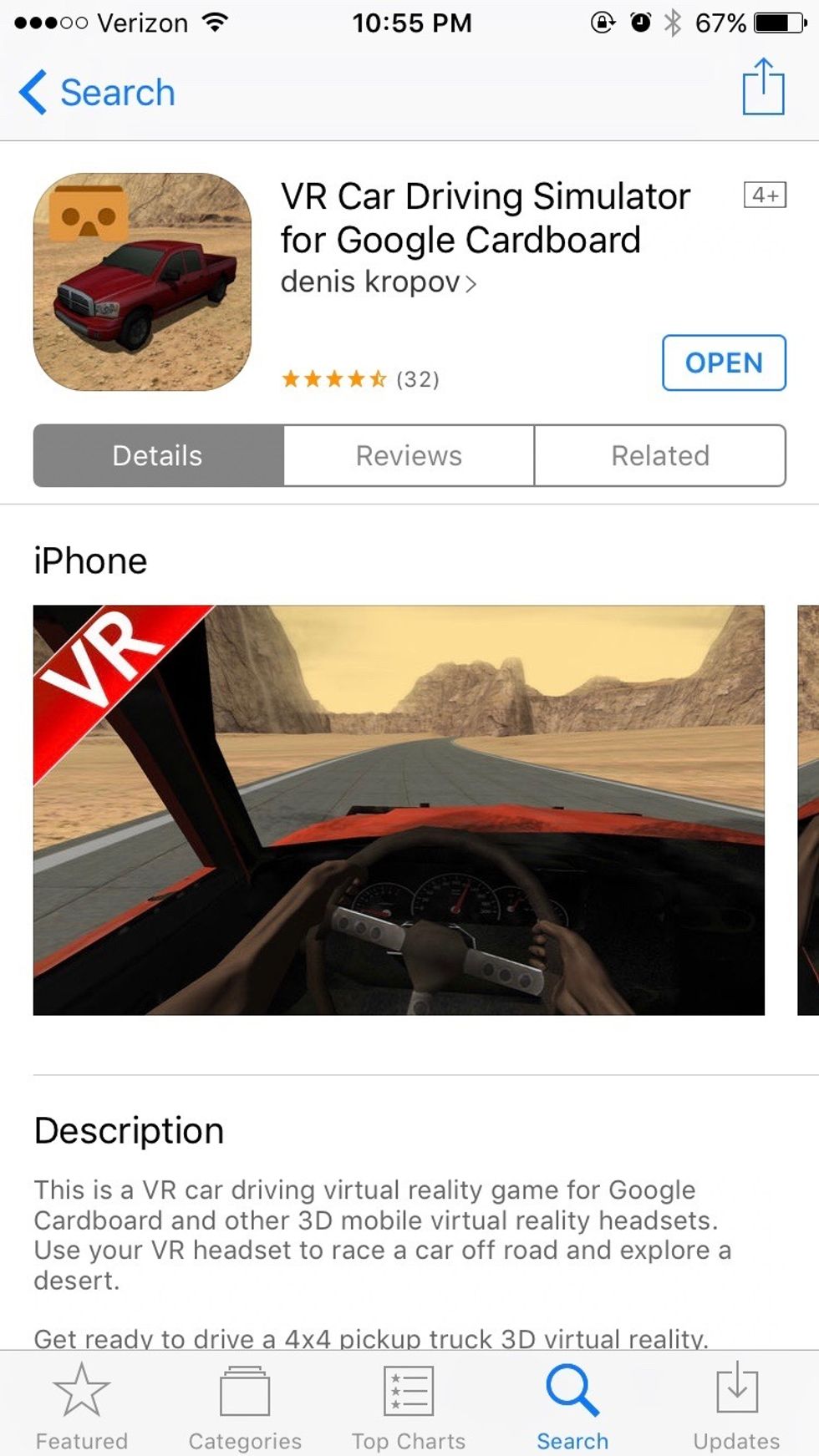 Driving game VR Car Driving Simulator puts you immediately into the action the moment you start with Mad Max visuals, and badass music. I played the game on an Aerix VR headset, which basically worked fine. There were some hiccups which I'll get to. But let's start with the gameplay.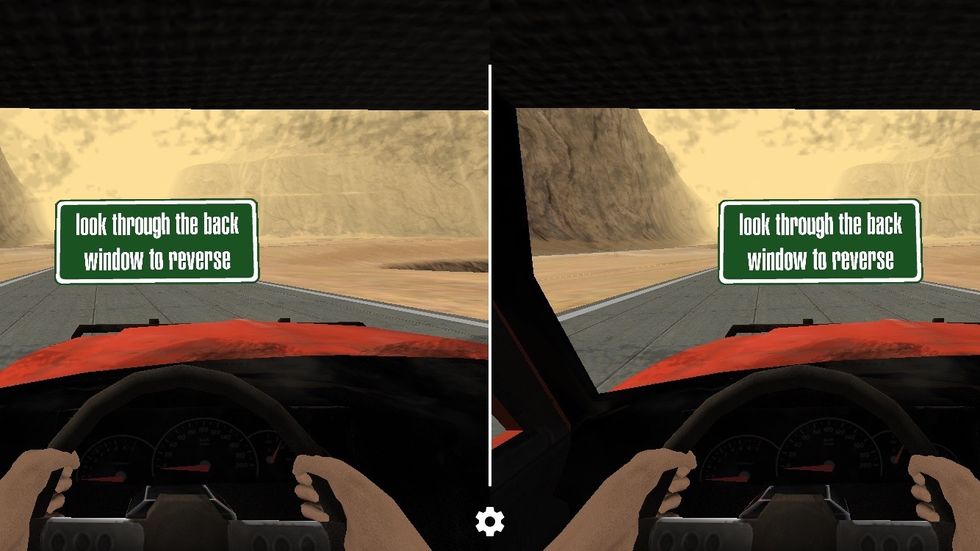 This is not going to be the most challenging VR game you ever try—but don't expect a passive experience either. The controls are sensitive so any slight movement you make can cause you to drift off course. Nevertheless, the point is to "explore" so driving off course a few times won't cause you to restart or run into the infamous "invisible wall" that are so common in driving games. It's definitely a sandbox game and that's never a bad thing. And the music is amazing so you'l have no problem being immersed in the vast desert. However, the environment does get monotonous and can make players lose interest because of it. But it's engaging enough to keep small kids and possibly some teenagers distracted in case boredom strikes.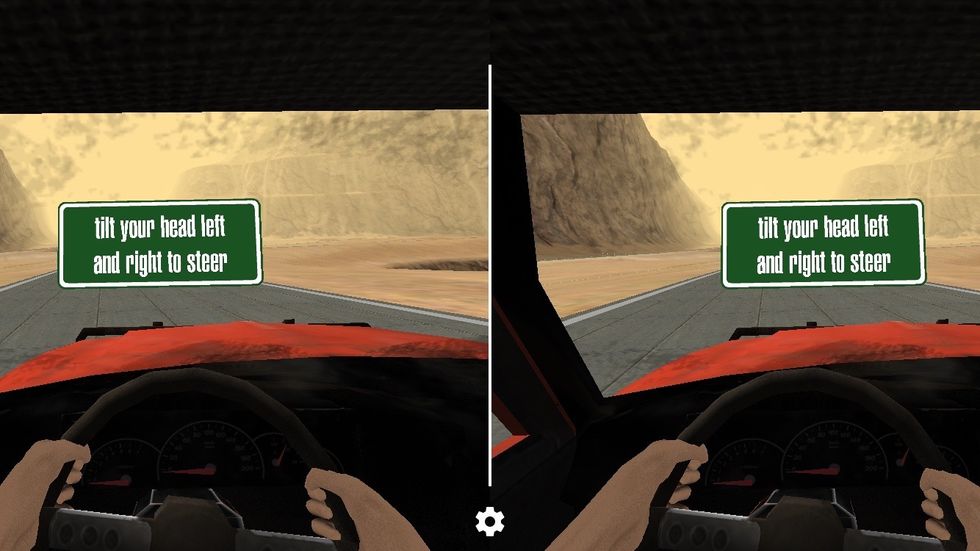 So let's hit the issues. Throughout the game, you get pop-ups telling you to do things like "hold down your trigger to accelerate," which appeared on an instructional road sign I sped past. I suppose if you had the necessary equipment this would be cake, but since I have no "trigger" on my headset (Aerix VR Goggles) I was lost. A few opening screens explaining the headsets required and the appropriate way to forgo them would've been nice. So, I took my phone out of my headset and tapped on the screen for the next instructional options. Each step that required a "headset motion" I did the iPhone derivative (i.e. "move your head side to side to steer" -> "move your phone side to side to steer").
Without the headset it does lose some points, in addition to the inability to go from split to fullscreen, but, if you can get past that you can have a pretty good time playing the game.

I can overlook the headset part, however, I feel they could've done a little better to format the 360-degree experience. Nevertheless, the driving, compounded by great music and vast scenery still made VR Car Driving Simulator a pretty okay game. Check it out!

-Alexis Williams is one of GearBrain's interns, reviewing VR apps. A senior at New York University, she writes frequently about culture, film and Millennials of color.
Like GearBrain on Facebook