Like GearBrain on Facebook
The FIFA World Cup kicks off in Moscow on June 14, and even though the US team did not qualify for the tournament, the nation's soccer fans will be treated to more live games this year.
Fox has the US broadcasts rights and will offer live coverage of all 64 fixtures between the opening day on June 14 and the final on July 15. Of these, 38 matches will be broadcast on Fox and 26 will be available on Fox's FS1 channel. All matches will also be available live through the Fox Sports GO app.
Read More:

But, with the first match less than two weeks away, Fox is yet to say if it will be broadcasting the tournament in HD or Ultra HD resolution. All games will be shot in Ultra HD with HDR, but some national broadcasters have opted not to offer footage to their viewers in UHD. GearBrain has reached out to Fox and will update this article when we hear back.
US soccer fans can watch matches in Ultra HD, through the Fox Sports: 2018 FIFA World Cup Edition app — but only if they do so on an Ultra HD Smart television made by Hisense, the tournament's sponsor announced in January.
As well as higher resolution, the app also gives Hisense customers the ability to pick which camera they watch from, and offers near-real-time highlights from a choice of 37 camera angles.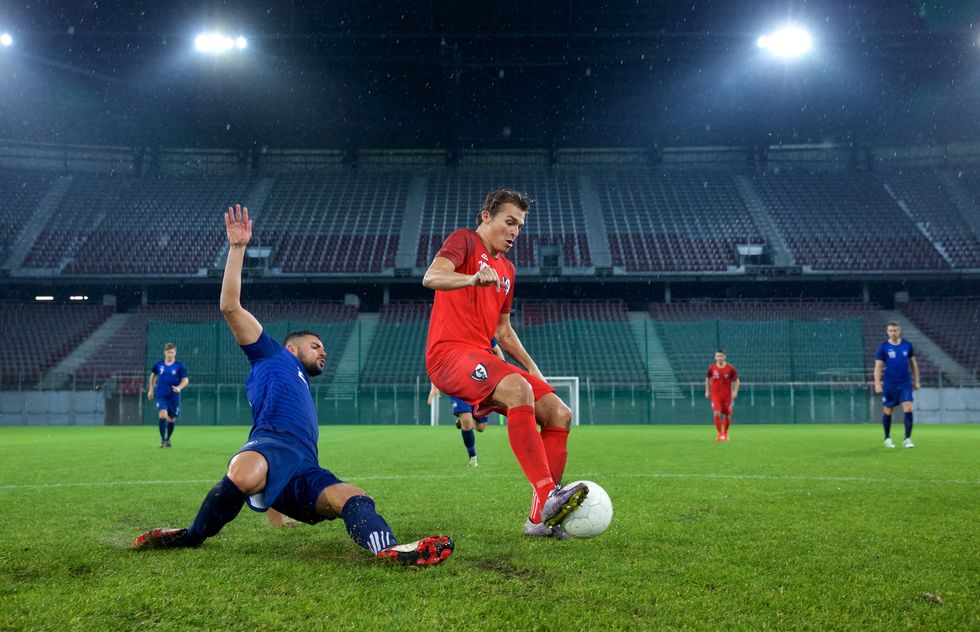 The World Cups runs from June 14 until July 15iStock
UK fans will be faced with similar frustrations. Despite the BBC pledging to stream 29 live matches in Ultra HD through its iPlayer on-demand service, the feeds will only be available to "tens of thousands of people". These viewers will be selected on a first-come, first-served basis, so fans wanting to watch in 4K will need to be among the first to open the iPlayer app when each broadcast begins.
This footage will be transmitted at 50 frames per second (instead of the usual 25) and use HLG (hybrid-log gamma), a form of HDR technology developed by the BBC and previously used for the Blue Planet 2 documentary series.
Fans in other countries will have more luck. Sky Deutschland has the exclusive rights to broadcast 25 live matches in Ultra HD to German households. Viewers in Brazil, South America, Turkey and others will also get to watch at least some matches in Ultra HD.
Like GearBrain on Facebook