Like GearBrain on Facebook
Press Release: Abode system is one of the leading DIY home security companies in the US and a system we have tested here at GearBrain, announced today a new strategic investment from Nice S.p.A, an Italian based global home builder and automation company. Nice will be acquiring 75% of abode while the founders will maintain 25% of the company stock.

Abode was originally founded in 2014 by former ADT executive Christopher Carney and launched on Kickstarter in 2015. The home security startup combined professional-grade security with desirable and popular smart home features and a powerful home automation engine to create was is now a well-developed DIY smart home security space. To date, abode has raised $2 million through crowdfunding and a seed funding round and has grown to over 15,000 users largely through organic reach and word of mouth. The Nice investment allows abode to expand to meet current demands, continue to innovate and deliver new functionality to the platform and new form factors and compete in a crowded market.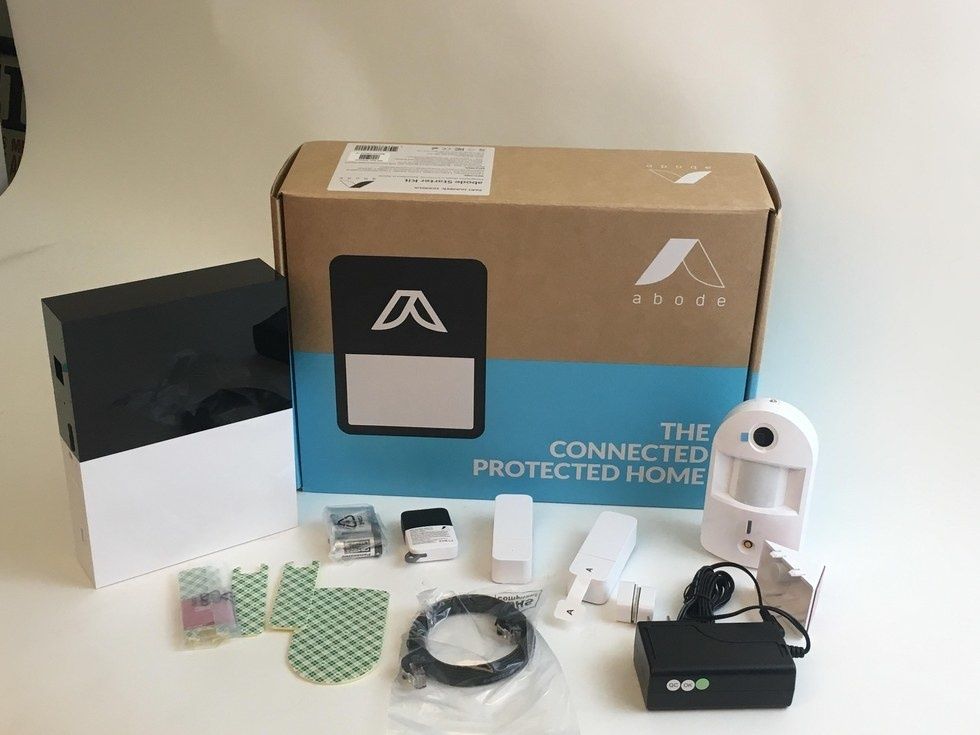 abode Essentials Starter kitGearBrain
"abode was an early leader in the now well-defined DIY smart home security space and we've worked relentlessly with a grassroots approach to build a product that was simple, flexible, robust and always worked to keep our customers' homes safe," commented Christopher Carney, CEO and Co-Founder of abode. "The Nice group sees abode as an opportunity to leverage what we've built to grow their brands in North America and to allow us to expand and remain competitive as well as pursue global markets. We appreciate Nice's focus on design and user experience and look forward to joining forces with them to continue to innovate to make abode the most sought-after choice for smart home security in the market."

In a prepared statement, Lauro Buoro, founder and Chairman of Nice S.p.A. said:

"It is a strategic operation for the Group which will allow us to expand on our product range to include the Home Security sector for installers and end users, thereby strengthening Nice's leadership position in USA and North America, a market that is enjoying growing demand for connected Home & Building Automation and Home Security solutions. This partnership represents important leverage in the direct dialogue of Nice with its end user yet safeguarding the Business to Business distribution channels and services offered to professionals; it also offers up innovative opportunities of integration between various platforms and extraordinary, highly profitable cross-selling options with potential partners in the insurance sector, as well as the range of additional subscription services. 25 years after Nice was founded, this is another step forward in the international growth process, in the portfolio of products and services offered by our group, characterized by a strong focus on digitalization, to become the point of reference in the supply of cutting-edge solutions on a global scale, in the home security and Smart Home industry".
As the smart home market experiences more consolidation, we like this investment by Nice in abode. Abode is a very good DIY home security system that assists consumers in securing their most important investment, their home. Funding by Nice will be good for consumers, especially current abode customer. Its going to allow the company to continue expanding its product roadmap and next generation products, like a new gateway with built-in HD camera and Apple HomeKit compatibility. We can assure you GearBrain will be testing these new developments and products. Be on the lookout for them. Also, for more information on abode, visit www.goabode.com or follow us on Twitter or Facebook.
Like GearBrain on Facebook