Press Release:
October 12, 2017– One of the leading DIY smart home security systems on the market, abode, announced today new integrations with some of the leading smart home devices. Owners of abode home security systems will now be able to incorporate smart thermostats into their systems. Nest and ecobee smart thermostats have been certified by abode to work with their home security systems. They join a growing list of new devices that abode certifies to work with their home security systems as well as allow users to customize their home automation. These integrations are available today and accessible through the abode web or mobile app.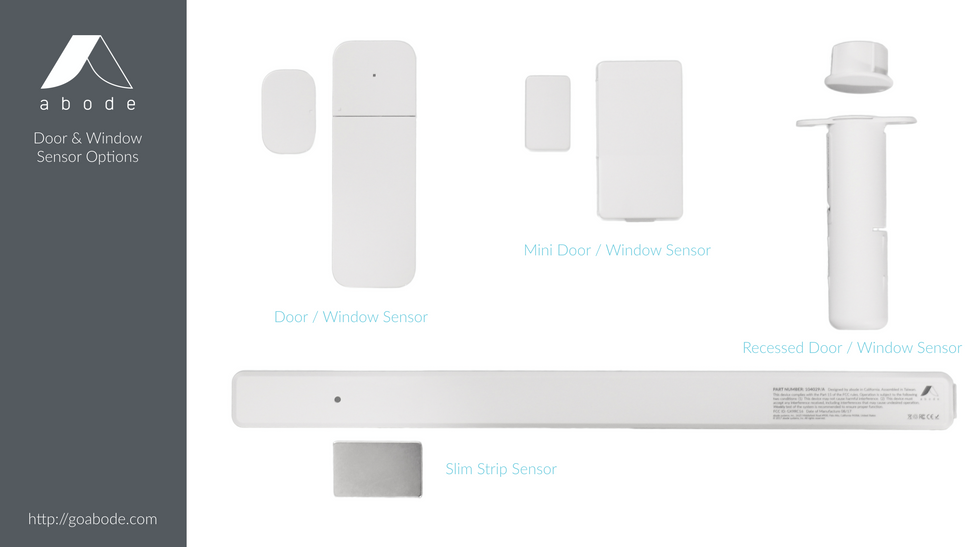 New Hardware
New to the abode lineup, the 1080P streaming camera is now available. Providing live video and connection to a customer's network via Ethernet or Wi-Fi, the camera will automatically upload video clips to your timeline when an alarm occurs and includes two-way voice communication. Additionally, the streaming camera can be integrated into abode home automations to record clips when events occur and integrated IR LEDs provide night vision in low light conditions.
In addition to the streaming camera, the following devices have been added to the list of supported smart home devices users can integrate directly into their abode system:
abode mini door / window sensor - one of the smallest door sensors on the market.
abode recessed door sensor – easily installed within a doorframe for invisible installation.
abode slim door sensor – easily installed within a door or window jam and offers another option for invisible installation without the need to drill.
A number of Z-Wave devices are now supported, adding to the dozens already available:
Aeotec Door/Window Sensor 6 (Model #ZW112-A)
Aeotec Smart Dimmer 6 (Model #ZW099-A02)
FortrezZ Z-Wave Water Valve (Model #WV01)
Sensative Invisible Door/Window Strips (Model #1101012)
ZooZ Z-Wave Valve Controller (Model #ZAC03)
New Integrations
abode's new smart thermostat integrations offers users the ability to control and monitor the temperature in real-time and create temperature thresholds right from their mobile app. Users will also be able to create more complex quick actions and home automations from the abode web portal for the Nest and ecobee thermostats. Home automations involving these smart thermostats can be set to change depending on system status, location of a mobile device associated with the system, or on a schedule. Users can create heating and cooling rules that adhere to a schedule or use geofencing to adjust the home temperature as family members come and go.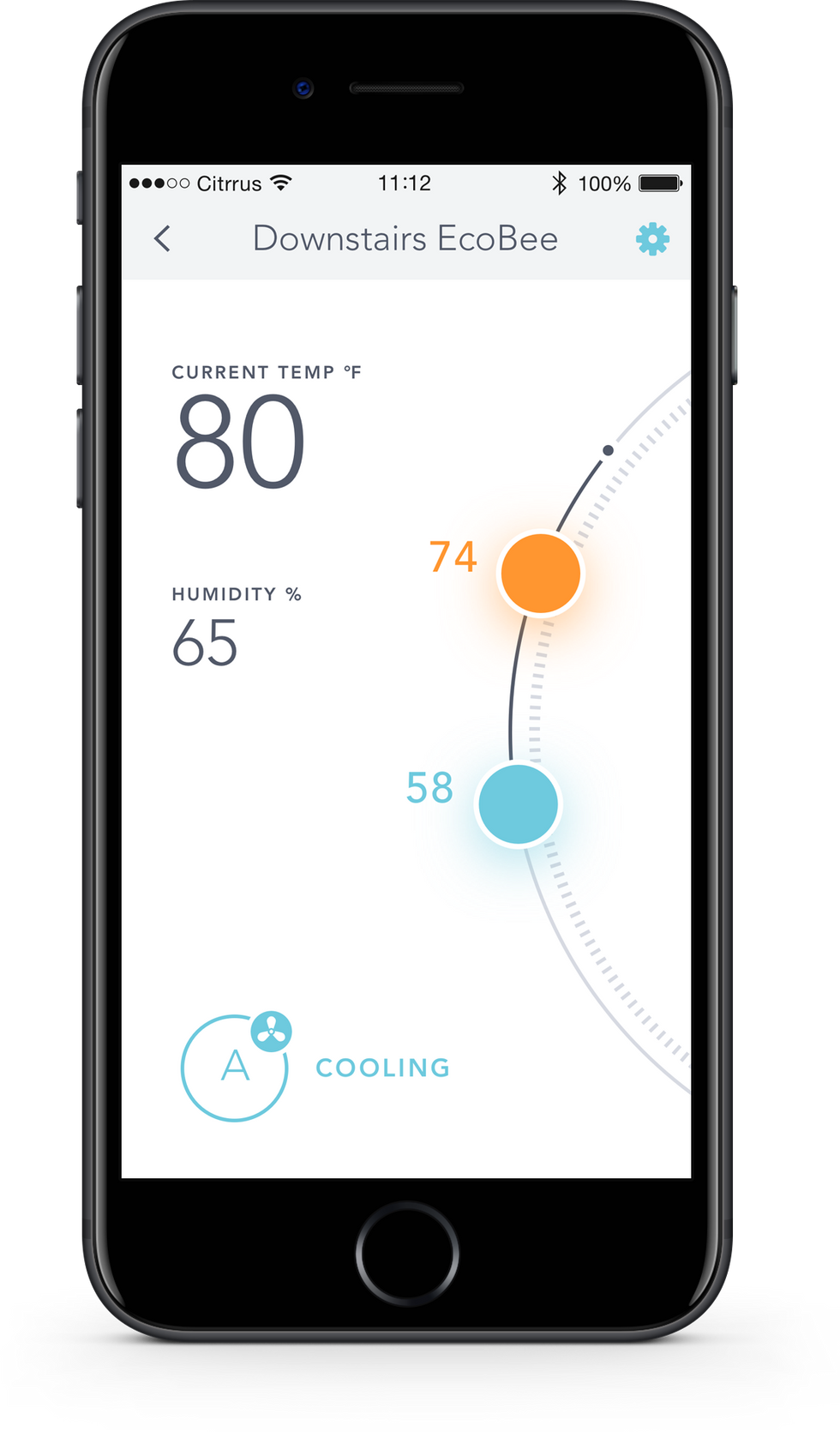 abode ecobee smart thermostat integration via smartphone
"The abode system already features deep integration with the Nest thermostat but with this release, abode customers can dive even deeper into access and control of the temperature of their home," said abode cofounder, Christopher Carney. "Couple that with our newest ability to offer the same level of integration with ecobee and we're opening up the abode system to an all-new group of customers."

For enhanced smart lighting, abode is adding RGB light bulb support for LifX and Philips Hue. The abode app will give customers power over the brightness, hue, and saturation for all RGB lighting from those brands. Users can also create and modify quick actions and automations that include the smart lights from LifX and Hue. For example, customers can create a home automation that turns a specific RGB lightbulb red when the system is armed or green when the system is set to home mode to provide quick visual confirmation on the system status. When used in conjunction with other supported devices, like the water sensor, more complex notifications can be created that turn the integrated RGB lightbulbs blue when there's a leak to provide visual notification of a leak or water damage. Abode's RGB lighting integrations will be available at the end of October.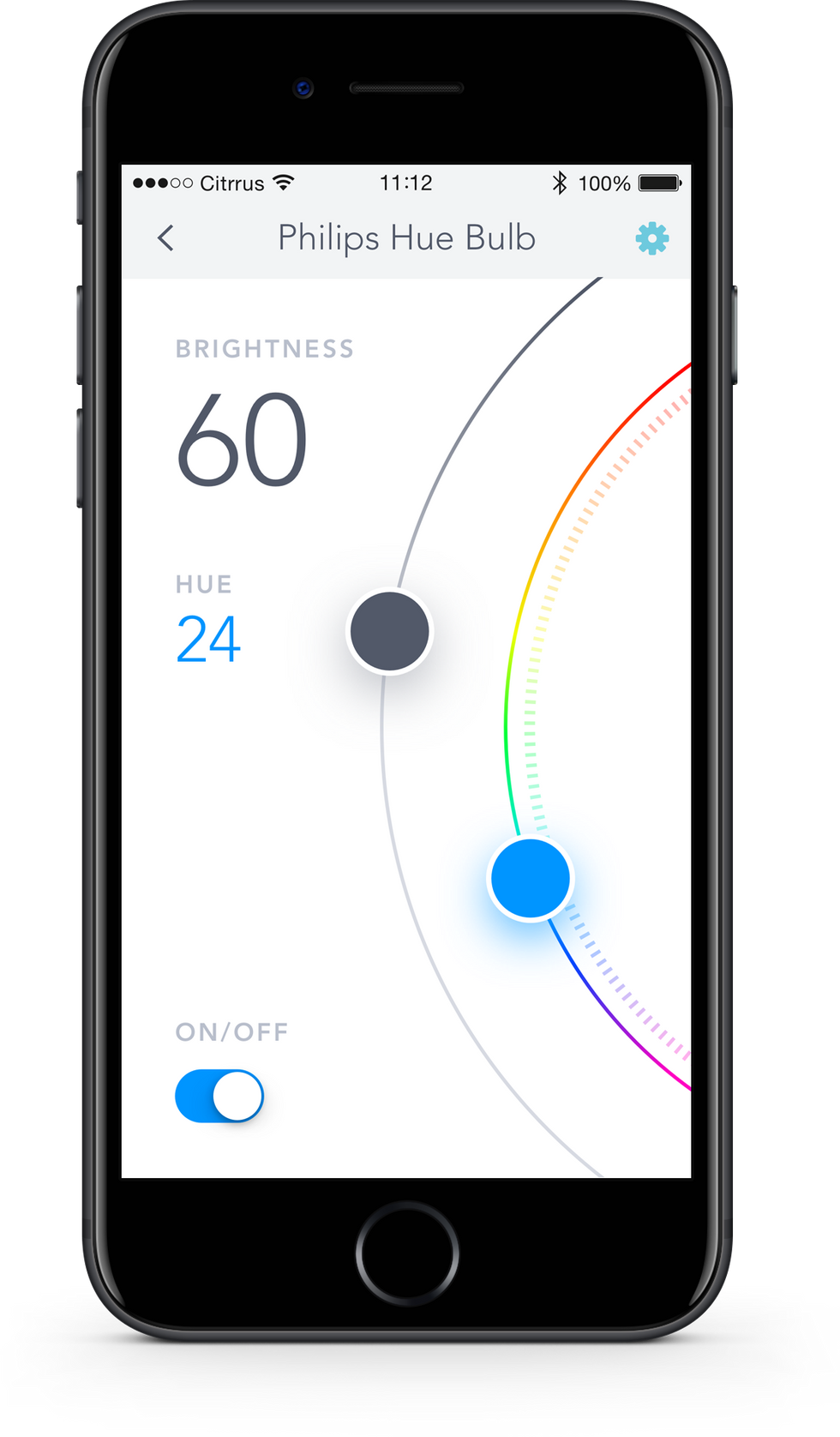 abode Philips Hue mobile app
Besides all the hardware integrations, abode has also integrated into Amazon Echo and Alexa voice-controlled platform. If you own an Amazon Echo, Echo Dot, Show or any of the new Alexa enabled devices, download the abode Amazon Alexa Smart Home Skill. It will support voice control of the RGB smart lighting devices from LifX and Philips so Alexa can control the lighting in any room via simple commands.

Additional information is available via the integrations page of the abode web portal here: https://my.goabode.com/#/app/integrations. You can also see GearBrain's review of abode DIY Home Security by visiting Review: Abode Starter Kit Brings Flexibility & Compatibility to Home Security