Like GearBrain on Facebook
Sonos has finally updated its connected speakers and smartphone app to include Apple's new AirPlay 2 system. This brings new functionality to the latest Sonos speakers, integrating them with Siri and Apple's Home app.
This is the GearBrain guide to everything you need to know about AirPlay 2 on Sonos.
Read More:
How to get the AirPlay 2 update

AirPlay 2 is installed on your Sonos speaker via the Sonos smartphone app. First, make sure the app itself is up-to-date by going to the App Store and tapping on the updates tab. Now, open the Sonos app and it should prompt you to check for updates; do this, and your speaker will be given the new software in a process which takes two to three minutes.
Once you see the AirPlay screen, below, the update is complete and AirPlay 2 has been successfully installed.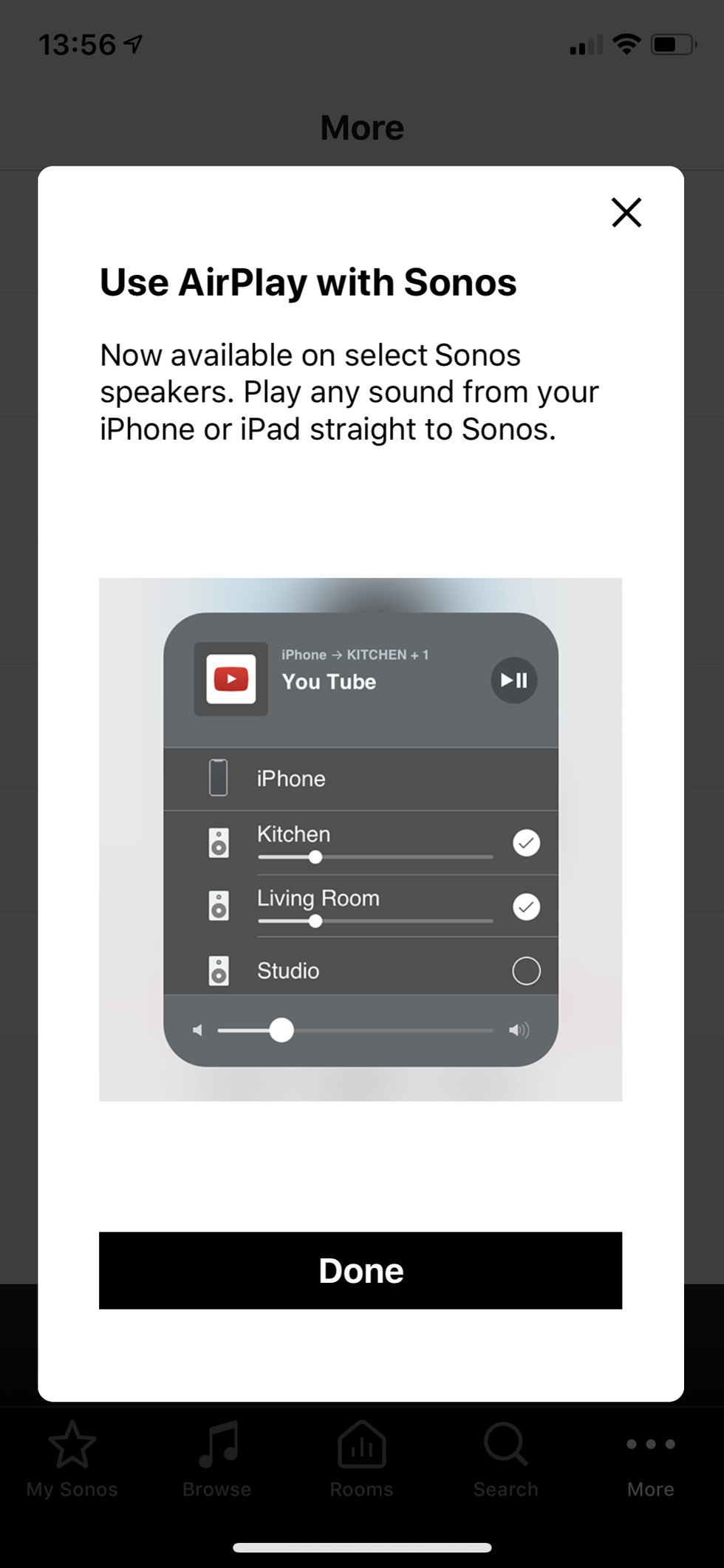 GearBrain
Which Sonos speakers work with AirPlay 2?
According to Sonos itself, only the company's newest speakers can be given AirPlay 2. The firm says this is because older models simply don't have the processing power, and gives an example by stating how the Play:1 speaker has 1/16th the power of its modern sibling, the One.
As of July 2018, these Sonos speakers work with AirPlay 2:
Play:5 (2nd generation)
Beam
Playbase
Sonos One
However, if older Sonos speakers are grouped together with one from the above list, then they can be controlled with AirPlay 2. So if you have a couple of Play:1 speakers and a Beam sound bar in the same room, they can all be controlled from your iPhone's Music app or Siri, because the Beam has AirPlay 2 and can tell the pair of Play:1's what to do.
What does AirPlay 2 for Sonos speakers do?

Sonos can control your music with Siri
First off, AirPlay 2 brings Siri support, so you can ask the assistant on your iPhone or iPad to play music on your Sonos speaker. Exactly what you need to say will depend on how your smart home is setup, as you might have speakers grouped by room or floor. In my case, I can say: "Hey Siri, play music in the bedroom" and tracks will begin on my Sonos One, which is called Bedroom and is in a device group of the same name, as configured in the iOS Home app.
With a larger and more complex smart home system, you can ask Siri to play music in a certain room, or group of speakers.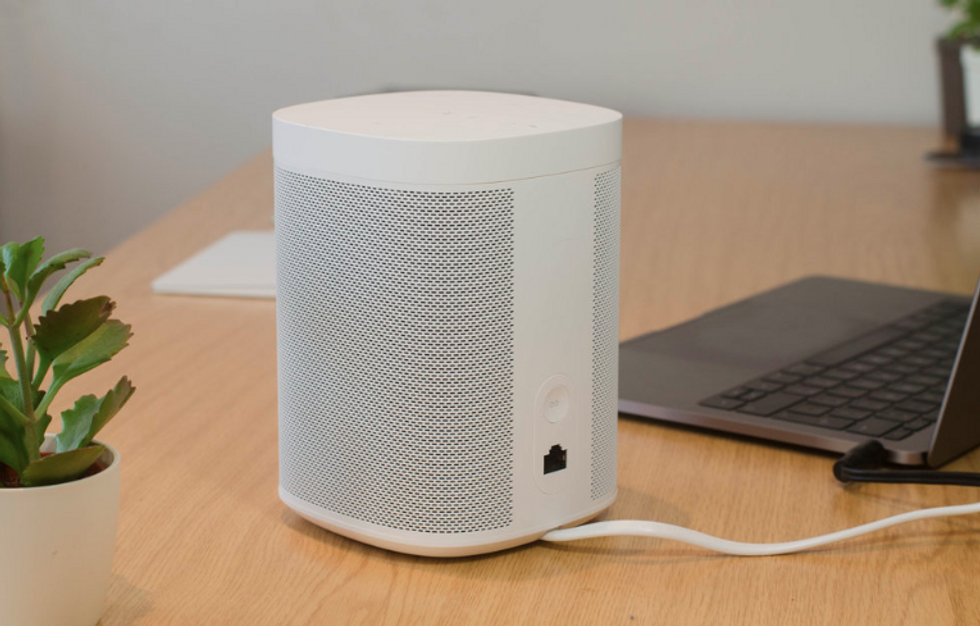 With AirPlay 2, the Sonos One can be controlled by speaking to SiriGearBrain
Siri on Sonos speakers doesn't work in quite the same way as Alexa. Instead of using the speaker's own microphones to hear you, you have to issue your commands to Siri on your iPhone or iPad (providing they are connected to the same Wi-Fi network as your Sonos.)
You can ask Siri to play music by artist, album or track name, and you can ask to play/pause, skip tracks and change the volume. What's especially nice, if how you can use the Sonos' own Alexa to do the same at any time. So you could ask Siri to start your music, then ask Alexa to change the volume or skip a track, before asking Siri to pause. Of course you don't need to do this, but we're glad to see the speaker handle commands seamlessly from both assistants.
You can also play iOS app sounds on your Sonos
As well as music, you can have the audio of a video (from YouTube, for example) play through your Sonos speakers. That way, you can play a video on your iPad or iPhone and have its audio come through a nearby Sonos. This also works for content on Netflix, Now TV and other streaming services.

Sending the audio from your iPhone to a Sonos speaker is the same process as using a Chromecast device. Just tap on the video, tap on the cast icon, then pick the speaker you want to use.
How to add a Sonos speaker to the Home app
Apple's home automation app, called Home, can be used to group your Sonos speaker (or speakers) together. For example, all the speakers in the same room can be put into a group called Kitchen, or Den, or whatever.
To bring your Sonos speaker into play, open the Home app, tap the plus icon in the top-right, then tap Add Accessory, and tap the 'Don't have a code or can't scan' message. The app then locates the speaker on your Wi-Fi network and lets you add it to Home. For me, this initially failed but worked fine when I tried a second time. You can now assign it to a room.
Is AirPay 2 coming to speakers other than Sonos?
Back in June 2017, Apple said the following companies will be bringing AirPlay 2 to their speakers. However, it isn't yet known which specific speakers will get the update and which won't. As with Sonos, we suspect most companies will only bring the update to their newest models.
Bang & Olufsen
Beats
Bose
Bowers & Wilkins
Denon
Devialet
Libratone
Marantz
Naim
Sonos
Polk
Like GearBrain on Facebook