UPDATED 2:33 pm
Apple's Sept 12th keynote, the year of the iPhone's 10th anniversary, did not disappoint, with a flurry of new products that are sure to be on millions of gift lists this year. First up?
Apple Watch Series 3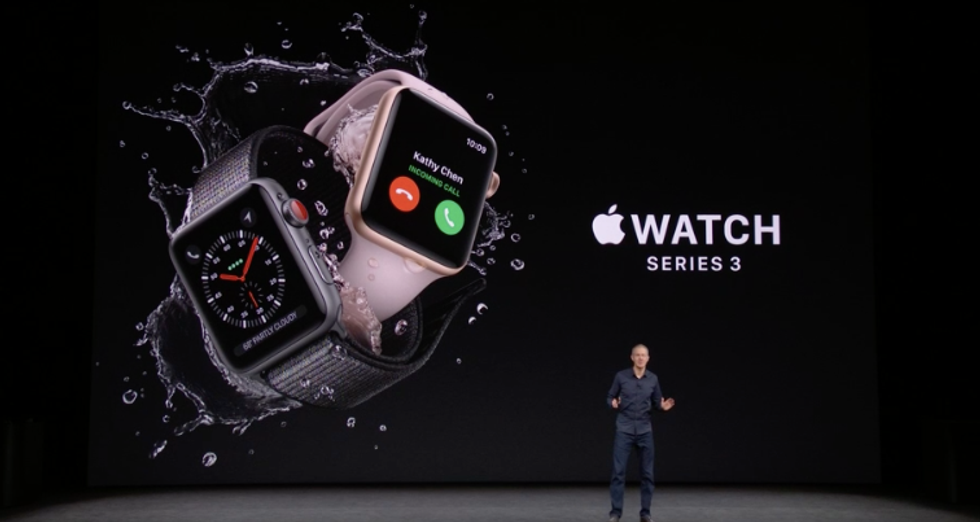 The top smart watch in the world (according to Apple), relaunches with cellular built right in: Now you're Dick Tracy. The phone can take calls, and connect online while running (even swim proof), out on errands, or anywhere there is cell service. The number is the same as your iPhone, and now Siri can talk on the Apple Watch. There's also an emphasis on getting more healthy, more in shape, and more able to manage medical conditions including diabetes. There are updates to Watch OS 4 including a new heart rate feature which you'll be able to see right on the front of its face — even notifying you if the device detects an elevated heart rate, and you immediately don't, including Afib or arrhythmia. New bands are coming, including some from its partnership with Hermes. The Apple Watch with cellular will be $399, without is $329 and Series 2 is now priced at $249. Orders start Sept 15th and the Apple Watch Series 3 will be available September 22.
Apple TV 4K

Spiderman made an appearance at the reveal of the new Apple TV 4K. The device will support both 4K and HDR, and has an A10X chip, also in the iPad Pro. The new 4K and HDR flicks from Hollywood are coming to iTunes (the better to use the new Apple TV 4K of course.) Netflix and Amazon 4K titles are on their way, along with local services and live sports, which will be in the TV app. The new Apple TV is priced at $179 and you order Sept 15th, with shipping on Sept 22nd.
iPhone 8 and iPhone 8 Plus — Wireless charging!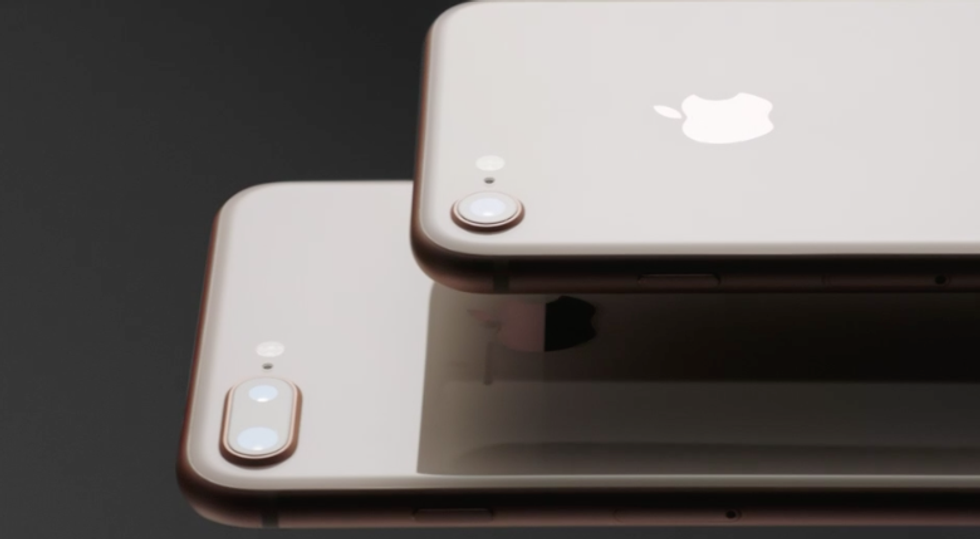 The iPhone 8 has a single camera with the iPhone 8 Plus has a dual camera, comes in silver, space grey and gold finish. There is True Tone display. The new iPhone 8 looks extremely similar to older models, with a 5.5" display and 4.7" display. The glass is supposed "more durable," which everyone who has ever shattered their iPhone should hope is true. Speakers are 25 percent louder.
Inside is the A11 bionic chip, which (of course) is the most powerful and smartest chip ever in a smartphone, says Apple. The chip is 70 percent faster than the A10 chip, and has hardware enabled multi-band noise reduction: key for taking better pictures.
The iPhone 8 Plus will have a two 12MP cameras with f1.8 and f2.8 apertures. There's optical image stabilization and better low-light photo taking ability. The new portrait mode will also have additional effects including Portrait Lighting, which is currently in beta but will ship with the iPhone 8 Plus. You'll also be able to edit the lighting after the photo is taken.
As for video, this has the best-quality video capture in an iPhone, and slo-mo videos have improved, now at 1080p, 240 fps. The cameras are also tailored for augmented reality, "calibrated" for AR. There are new tools to better handle motion tracking.
The iPhone 8 and iPhone 8 Plus will have LTE Advanced and Bluetooth and the best news:
Wireless Charging!
The iPhone 8 Plus will start at $799 and the iPhone 8 will start at $699. You can start pre-ordering on Sept 15th and available onSept 22nd. And you can upgrade to iOS 11 on Sept 19th.
ARKit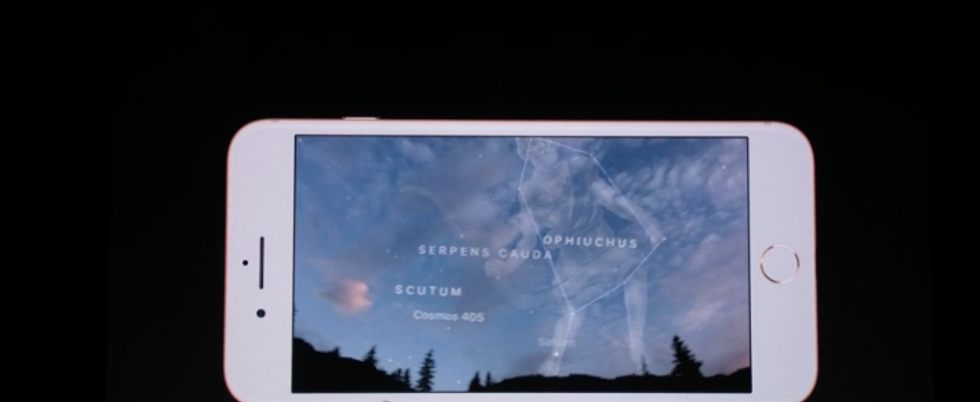 The new cameras on the iPhone 8 and iPhone 8 Plus will include the ability to better serve up AR — apps that superimpose right on to the camera view from live stats during a baseball game to constellations over a night sky while on a camping trip. But gaming is where Apple is imagining AR will be the most cool: multiplayer games, such as "The Machines," which players will play together over a tabletop, each seeing the same AR gameplay. Get closer? Sound even gets louder. And the game can be seen from any angle.
Animoji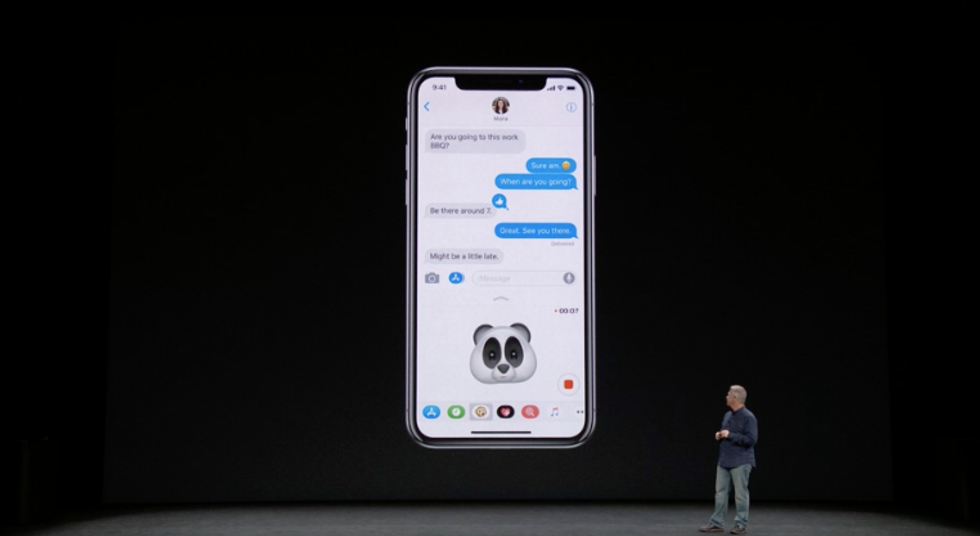 Brand new animated emojis are coming: those that are customized with FaceID from your iPhone X. You'll use this right from messages, there are also dozen to choose from which will not only animate the picture, but appears to be able to add sound and talking.