Like GearBrain on Facebook
Jaguar Land Rover has demonstrated how self-driving cars could help reduce city center traffic by intelligently driving themselves to available parking spaces while their owners get on with their day.
Britain's largest car maker says the technology would help cut city traffic because the system would be smarter at allocating vehicles with available spaces than today's drivers, who drive in circles looking for a space.
While drivers only know which spaces are available by looking ahead, the autonomous system would use sensors in every parking bay to help autonomous vehicles find their nearest free spot.
The demonstration used a Range Rover Sport and took place in Milton Keynes, a town 70 miles north of London and the heart of much of the UK's autonomous vehicle development. The car is also designed to drive itself on public roads at up to 30mph. During the testing and demonstration of this system, a safety driver sits behind the wheel and monitors the road ahead, while a passenger takes notes on a laptop.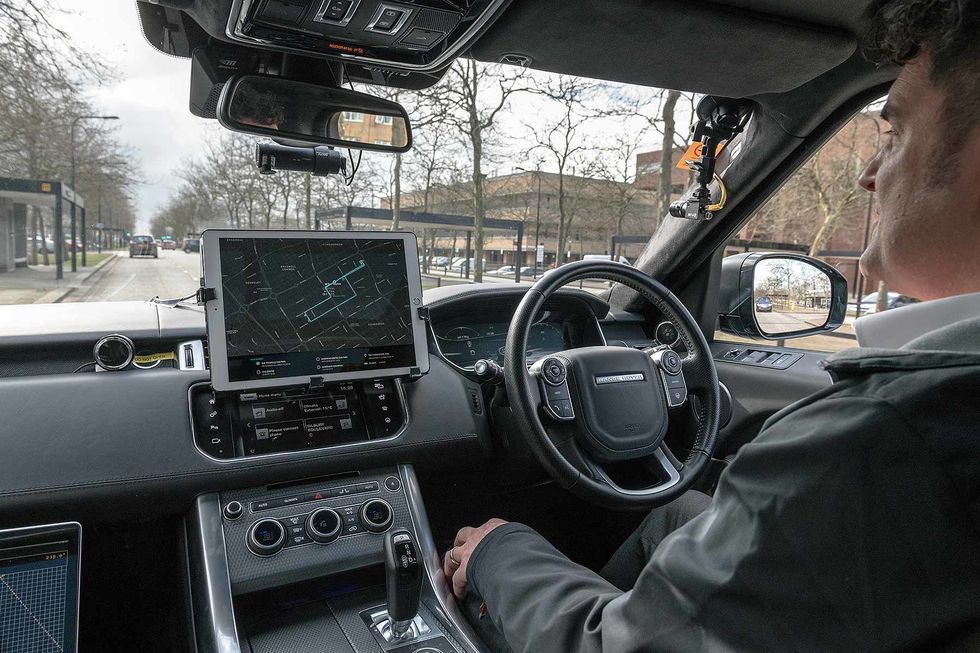 A safety driver watches the road as the test car finds a parking spaceJaguar Land Rover
Described as autonomous valet driving, the system is intended to be used for the start and end of the driver's journey. Autonomous technology is used to find a space and park the car, then retrieve it and bring it back to the owner when they want to go home.
Audi demonstrated similar technology back in 2013, where an autonomous car was dropped off at a parking lot, then navigated various floors to find a space. When the owner was done shopping, the car returned and waited for them at the exit.
The demonstration by Land Rover comes in the same week that a self-driving vehicle operated by Uber struck and killed a pedestrian as they unexpectedly crossed the road. Uber has since paused its autonomous car trials across the US and Canada, a move echoed by Toyota, who said it was concerned about what affect the incident would have on its own test drivers.
The Land Rover trial was conducted in partnership with UK Autodrive, a consortium made up of car makers, insurance companies, technology firms and universities.
Joerg Schlinkheider, chief engineer of Jaguar Land Rover's automated driving division, said: "We're investing heavily in automated technologies to make our customers' lives safer and more convenient. Reducing the everyday stresses of driving - like squeezing into a tight parking place - means that we can all focus on the more enjoyable aspects of our cars."
As well as this parking system, JLR also demonstrated two other technologies called Emergency Vehicle Warning and Electronic Emergency Brake Light. Still in development, these systems rely on connected cars to 'talk' to each other and relay information about the road and traffic ahead.
The former system is told about nearby blue-light emergency vehicles, then alerts the driver to their location and direction of travel. The latter detects when a car further up the road breaks heavily, warning the driver ahead of them seeing what caused the braking.
Like GearBrain on Facebook