Las Vegas hardly needs a virtual punch entice and lure. However, for those who have yet to visit sin city, these VR videos may offer a slice of what attracts more than 42 million visitors a year. Grab your favorite VR headset (most of these will work with low-end devices) and take a look.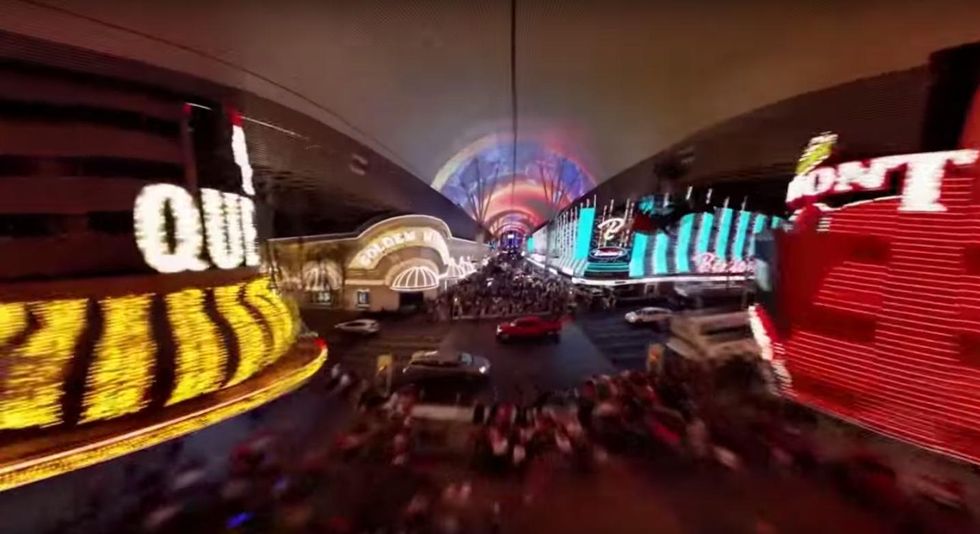 Vegas VR lets you soar through the casinos and nightlife in virtual reality.
Vegas VR: Flash and Dazzle
This VR app brings you the full-force of the Las Vegas machine—from restaurants to helicopter tours, plus, of course, The Strip. Take a gondola ride at The Venetian, enjoy the buffet at The Wynn, walk through the Bellagio's Presidential Suite or take a day trip outside of the city to Red Rock Canyon. Vegas VR has more than 10 experiences—all of which can be played through the iOS and Android app. Or you can view flat in 360-degrees on YouTube.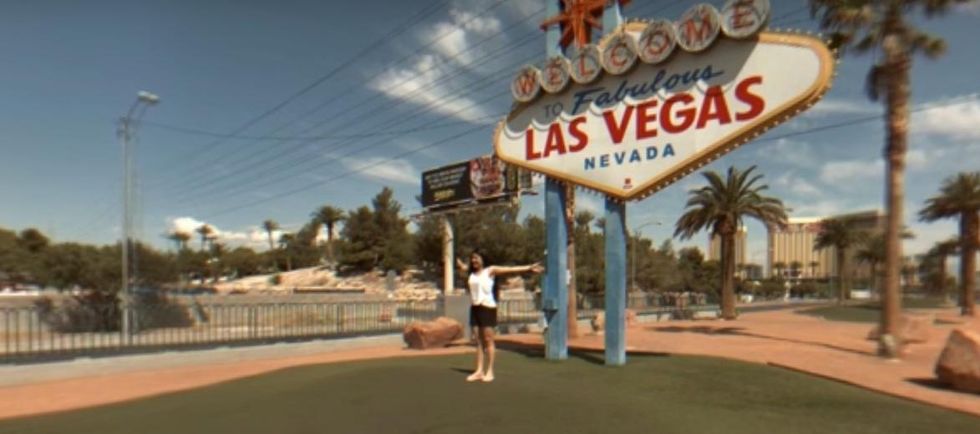 You won't need to visit this tourist trap after viewing Las Vegas By Day
Only In VR: Las Vegas By Day
Few people are tough enough to hit the tourist spots by day—heat plus hangovers may be two of the reasons. But if you're curious what these landmarks look like during the midday sun, Las Vegas By Day delivers you to the Luxor, the Paris hotel and other famous spots in this 360-degrees video.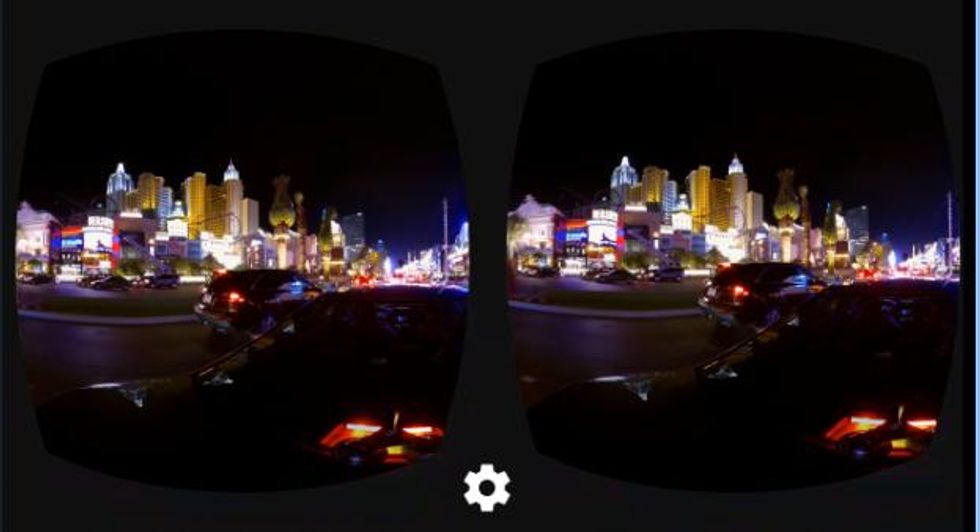 VR Las Vegas 360º drives you along The Strip at night, and it's cheaper than an Uber.
VR Las Vegas 360º: The Night Life

Want to see what a can ride along The Strip feels like? This $1.99 app takes you for a ride that will cost you exponentially less than a cab ride. You can download the app for both iOS and Android devices, and use it with any low-priced VR headset including Cardboard, Zeiss VR One and Homido.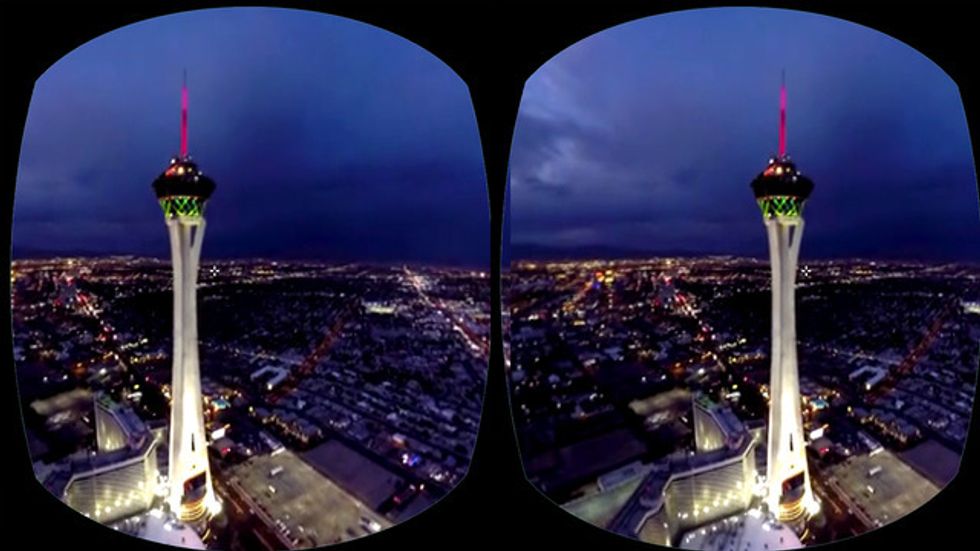 A helicopter flight of Las Vegas in VR brings you a birds-eye of some of the city's iconic buildings.
VR Virtual Reality Helicopter Flight Las Vegas
The name practically tells the whole story with this iOS app. For 14 minutes, fly over Las Vegas and all its major sites including the Stratosphere, the Paris hotel and the many fountains lit up at night. Just $1.99.
30 Best Las Vegas Movies In Virtual Reality
For film fans, this 360-degree video drops you outside some of the top hotels on The Strip, but then narrates which movies were shot on the properties from "Mars Attacks" (The Venetian) to "Now You See Me" (MGM Grand Hotel.) (You even get clips of some of the scenes.) The 9-minute video takes you past most of the major properties along the strip—some even at night.