Like GearBrain on Facebook
Bill Gates just bought a 25,000-acre plot of land in Arizona's desert for $80M, where he plans to build a 'smart city' from scratch.
The new city will be called Belmont, and sit across 39 square miles on a plot of land located 45 minutes west of downtown Phoenix, in an area called West Valley.
Belmont Partners, an Arizona-based company which Gates owns via his investment group Cascade Investment LLC, bought the land. A proposed freeway, to be called Interstate 11, would connect Belmont to Las Vegas, Reno and Mexico, making it a good location for a brand new community. The project is being described as "very long-term".
Belmont Partners says 3,800 acres will be used for office, retail and commercial space, while 470 acres will make way for public schools. The remaining land will be used to build up to 80,000 residential properties.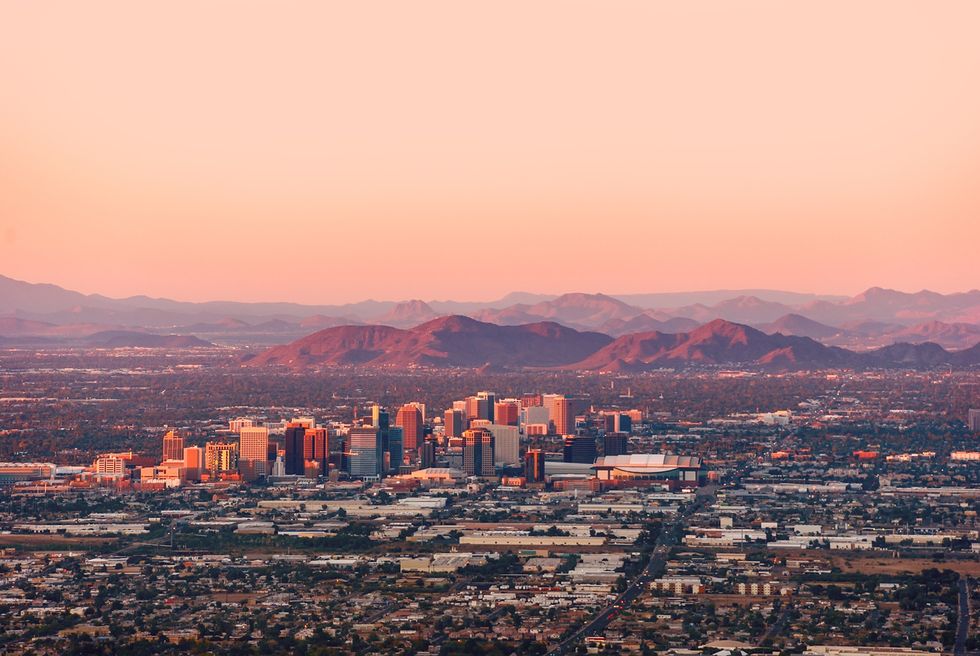 Belmont will be 45 minutes from Phoenix, picturediStock
The new smart city will use new technologies, including autonomous vehicles, which are currently being tested on local public roads thanks to a relaxation of Arizona laws. And the infrastructure in Belmont will be built from the ground up to accommodate them. By starting from a blank canvas, for example, town planners can potentially build road networks designed for both autonomous vehicles from the outset.
Belmont Partners also says the new "forward-thinking" city will have "autonomous logistics hubs" and residents will be connected with "high-speed digital networks."
Gates' Arizona investment has echoes of previous attempts to build smart cities away from the rest of civilization. One such development is the experimental town of Arcosanti, located 70 miles north of Phoenix. Construction began in 1970 and it was architect Paolo Soleri's dream to demonstrate how urban communities could be improved while minimizing their impact on the surrounding environment. Another example is the Taliesin West compound, built in the 1920s by architect Frank Lloyd West, who was also drawn to the Arizona landscape to construct a home unlike anything else.
The company which purchased the land for Gates said in a statement: "Belmont will create a forward-thinking community with a communication and infrastructure spine that embraces cutting-edge technology, designed around high-speed digital networks, data centers, new manufacturing technologies and distribution models, autonomous vehicles and autonomous logistics hubs."
Belmont Properties added: "Comparable in square miles and projected population to Tempe, Arizona [population: 182,000], Belmont will transform a raw, blank slate into a purpose-built edge city built around a flexible infrastructure model."
"This is a very long-term investment that has attracted a West Coast technology and real estate investor," real estate attorney Grady Gammage told AZ Central. Gammage was speaking on behalf of Larry Yount, seller of the land, and reportedly a former Major League Baseball player.
Like GearBrain on Facebook