Like GearBrain on Facebook
UPDATED NOV 22, 2016
Wearables are far more hi-tech than a simple watch or basic bracelet nowadays. Along with style comes connectivity, smarts, and modernity. This Black Friday, save big on fashion mixed with function. Chic and cool, with impressive features that will wow your gift recipient (even if it's for yourself).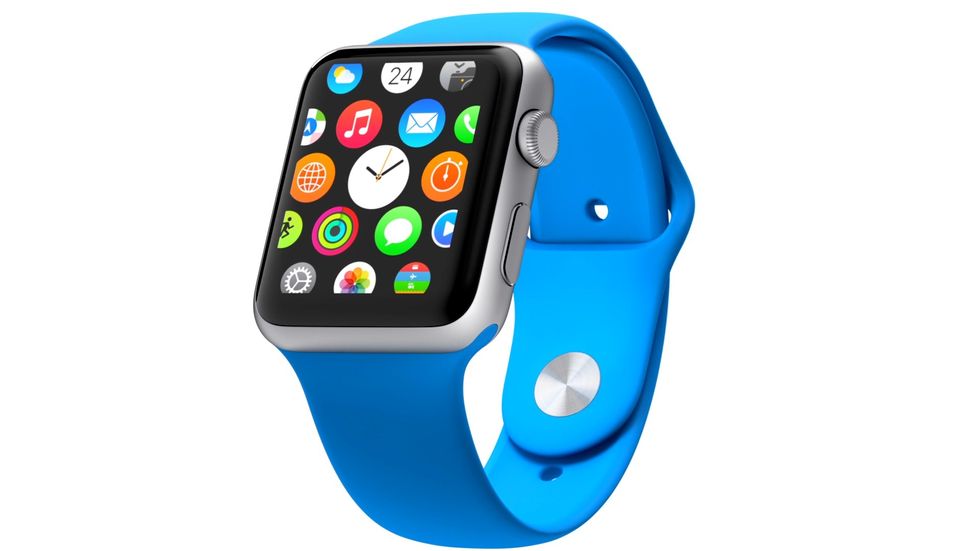 Apple Watch
Apple Watch
The Apple Watch is always a hit and with Black Friday deals hitting the stores, it's time to save on this wearable gadget. The Apple Watches use Bluetooth 4.0, feature a heart rate sensor, an accelerometer, gyroscope, light sensor, and more. Stay connected to emails and texts at the tap of the wrist. They are lightweight and come in a variety of colors, materials, and band choices.
Word has it that the Apple Watch Series 1 will be on sale at Target, starting at $198 – a savings of $71.99. Look out for this markdown which will go live 11/25. The Series 2 will also be marked down to $369.99. Additionally, many other Apple products as well as other wearables can be purchased online for 10% off using the code TECH.
Apple is also teasing its own one-day sale starting this Friday. Already announced is free two-day shipping. But additional offers may not appear until Black Friday. Since Apple rarely offers discounts or deals consider checking out their site first.
Need some accessories for your Apple Watch? Hit up Best Buy for 50% off accessories including new bands, cases, charging pedestals, and more.
Plus the first generation Apple Watch – 38mm stainless steel case with black classic buckle is on sale at Best Buy for just $299, a savings of $350. And the sport variety is just $219.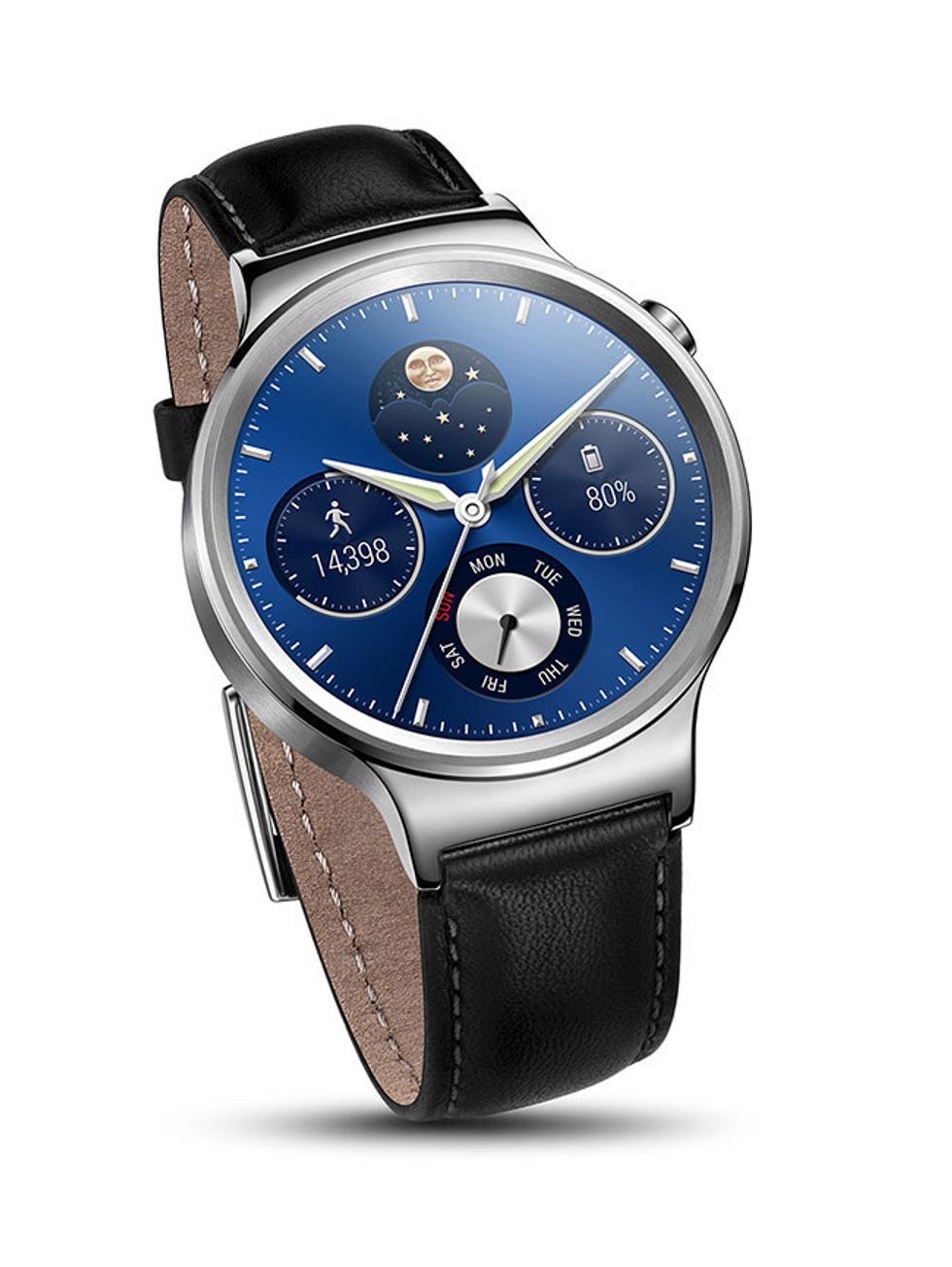 Huawei Watch
Huawei Watch
Looking for a smartwatch for someone special? Go for the Huawei for its luxury looks paired with hi-tech advancements. The "Powered by Android Wear" wearable is crafted with precision, with exquisite sapphire crystal and a stainless steel or leather band, and is compatible with iOS or Android. Wi-Fi is built in and Google Now voice commands allow the wearer to go hands-free. Get emails, texts, and calls, and even track fitness all on the Huawei. Connect with over 4,000 apps for endless entertainment. There are many styles to choose from - casual to more sophisticated – any occasion or situation.
This Black Friday, get a whopping $200 off select styles from 11/21-12/2. Get yours in "time" at Amazon, Best Buy, NewEgg, Google Store, Target, or B&H Video.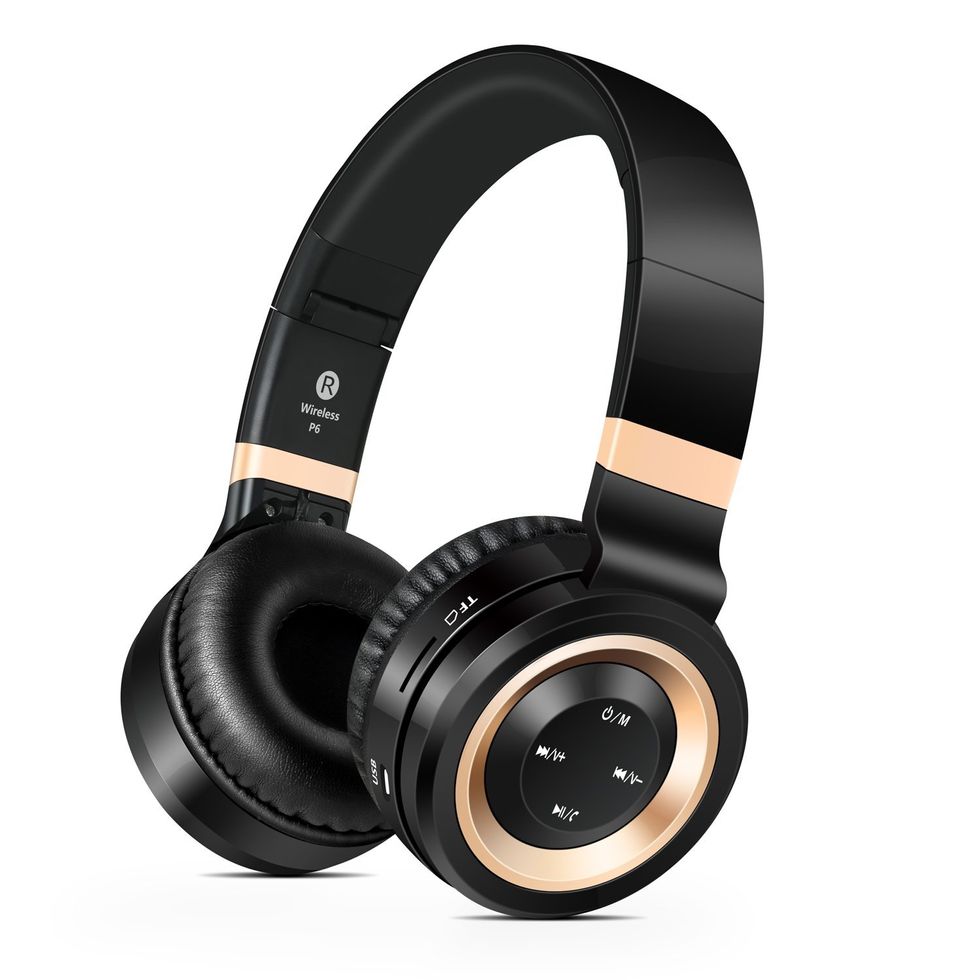 Sharper Image Wireless Headphones
Sharper Image Black & Rose Gold High Performance Wireless Headphones
For the music lover in you or in someone on your holiday gift list, wireless headphones will be music to your ears. These from Sharper Image are integrated with Bluetooth technology and deliver hi-def wireless stereo sound. You'll be able to control the music and volume wirelessly and even answer calls from your smartphone without skipping a beat. Get a full 12-14 hours of listing time at a stretch. The perfect way to chill out and take in some of your favorite tunes.
Shop online with Century 21. They are having some notable Black Friday deals and these headphones are 42% off at just $34.99. We hear that.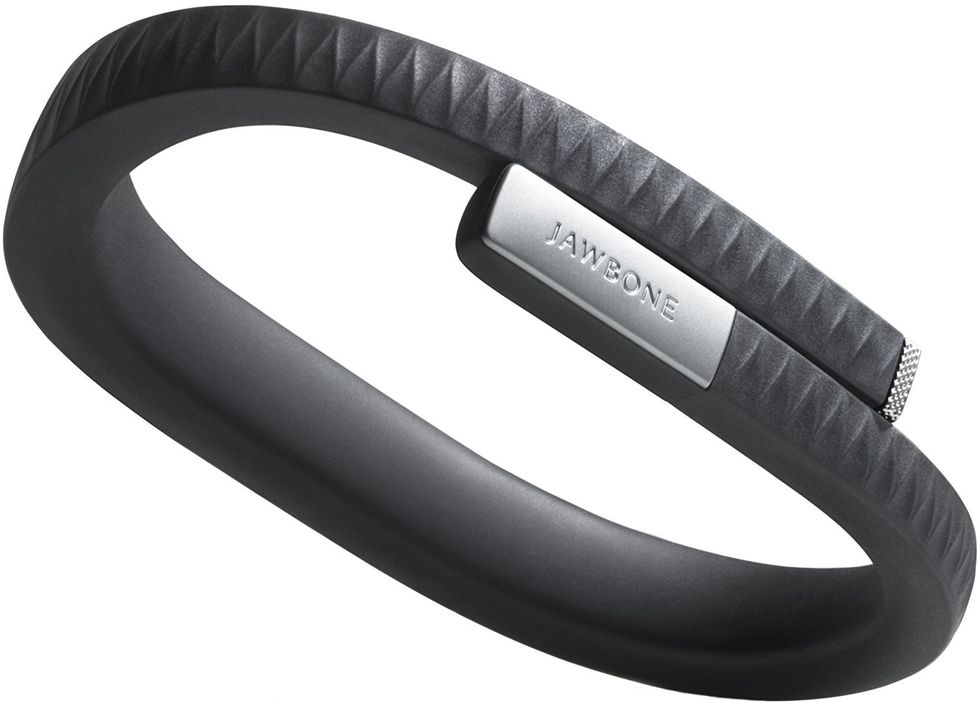 Jawbone Activity Tracker
Jawbone UP, UP2, or UP3 Activity Tracker
Seeking a sleek activity tracker to keep those winter pounds from creeping up? The Jawbone is the lightweight and flexible track band that keeps tabs on fitness and sleep via a Bluetooth connection that delivers info to your smartphone. The various models come in a range of colors and styles all suitable for any occasion and works for the casual to the more conservative dresser. GearBrain recently reviewed the Jawbone. Take a peek before you purchase to make sure this tracker is the one that will keep you in step this season.
Throw yourself a (Jaw)bone this holiday season with a tremendous Black Friday savings with Groupon. Starting at just $26.99, you'll be saving 79 percent.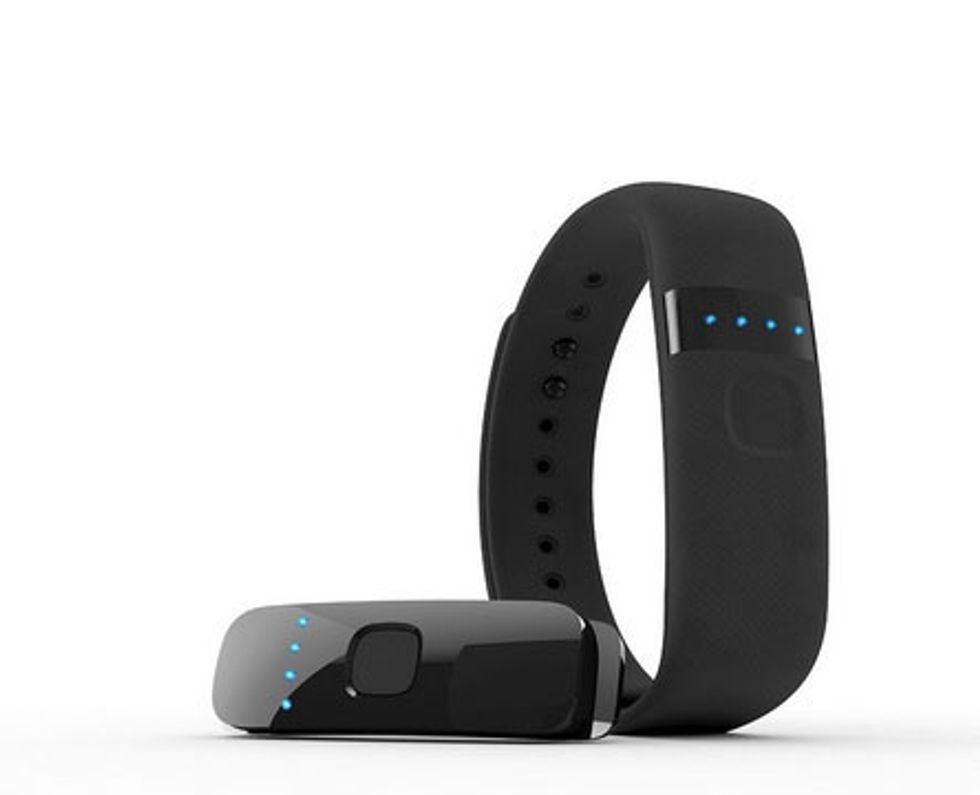 iFit Link
iFit Link
Monitor your health and exercise goals straight into 2017 with the iFit Link. This simple band with a removable pod allows you to track where- and whenever you want to keep tabs on your progress. Along with tracking movement, the device will monitor sleep and even wake you in the morning. You can easily keep count of calories and food if you're seeking to alter your weight or nutrition goals. Stats are delivered to the app on your smartphone for one-touch retrieval. Compatible with Android or iOS, iFit Link is the link between you and better health. Want to know if this is the tracker for your goals? See a video to help you learn what you should know before purchasing a tracker.
Walmart's holding a Black Friday sale. Get the iFit Link for just $34.99 plus free shipping. That's $25 off the regular price.
A newer model is on sale with the manufacturer. Get model#: IFLINK115 for just $59.00 (normally $99).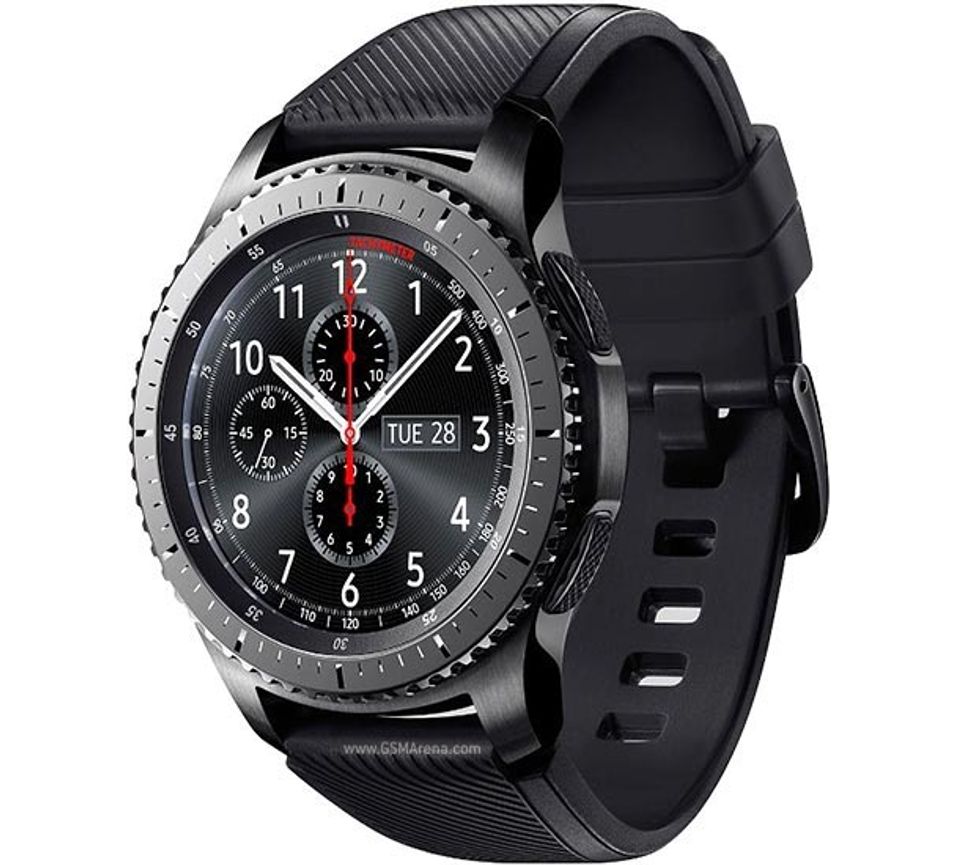 Samsung Gear S3 Frontier
Samsung Gear S3 Frontier

Samsung Gear S3 Frontier is no ordinary wrist watch. This modern timepiece will keep you in touch with calls without ever reaching for a phone. Get emails and text too without interruption. You can even pay bills, track location with GPS technology, and so much more. The built-in speaker and microphone make this watch truly futuristic yet it's designed to withstand any weather condition. You can even track health and set goals for fitness. Check all your apps and customize the watch face to suit your mood. Compatible with Android.
Samsung is holding a Black Friday sale. Save $50 and get this wearable for $299.99. Get it for the same price at Macy's.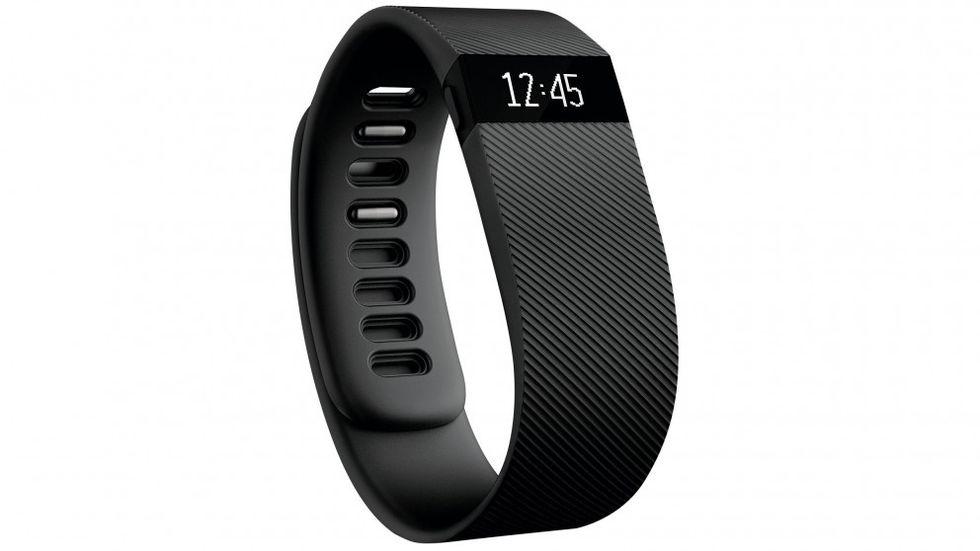 Fitbit Charge
Fitbit Charge
Take charge of your health and activity with a stylish Fitbit. Measure your steps, heart rate, sleep, and more. Data is delivered to an app on your smartphone so you can set goals and reach new heights. The Fitbit Charge HR is one of the best and most well-rounded wearable fitness devices on the market according to our GearBrain reviewer. The wearable is sharp and easy to read and is splash-proof.
Visit Target or shop online with the code TECH and get 10% off for Black Friday. Prices vary depending on options including materials and styles.
Best Buy is offering this tracker for only $109.99 too, plus free shipping.
Also consider the Fitbit Slate Flex Wireless Wristband. It's on sale with Century 21 for just $79.99, that's 20% off.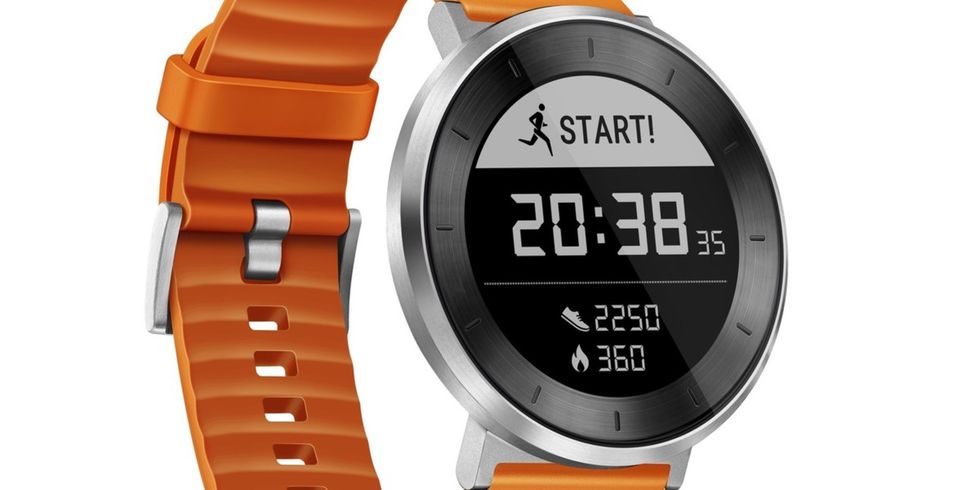 Huawei Fit
Huawei Fit
GearBrain recently reviewed the Huawei Fit and found it to be clean with an aesthetic design and simple interface. This wearable will monitor heart rate, keep tabs on daily activities, track sleep, and more. Runners will enjoy the personal running coach feature and the multi-sport modes will impress any athlete from beginner to pro. The Huawei is water-resistant and has a long battery life. You'll even be able to get smart notifications right on your wrist.
Normally $129, get a Black Friday deal for just $99.99 at Amazon, Best Buy, or Newegg from now thru 11/28.
It's time to get those big deals on wearables. Looking good never felt so affordable.
Like GearBrain on Facebook